If you've been following the SassyScoops gals, secretly wishing you too could be a Sassy, NOW is your chance to join this dynamic group of super awesome women. (I'm talking about the other Sassies…hopefully their awesomeness rubs off on me someday). The Sassies love nothing better than promoting and supporting local Utah businesses, and if you feel the same way, we want YOU to enter our contest for Utah's Next Top Sassy!
We recently had to say goodbye to some of my favorite gals in the whole world: Evonne, Kalli, Michelle and Quinn. They decided birthing and raising babies was more important than this whole SassyScoops thing. Fortunately I totally (almost) understand! Good thing our "retired" Sassies are top on the list when it comes to guest Sassies!
Good thing we found a couple fabulous gals to join our group and couldn't be more excited about our newest Sassies: Jennifer Hadfield from Tatertots & Jell-O and Jenny Eckton from formerly phread! I can't wait to meet up with these gals for our first review night in February! (You can read their sassy little bios by clicking here.)
Here is where YOU come in! We have one more Sassy spot to fill and would love for you to enter our contest for Utah's Next Top Sassy!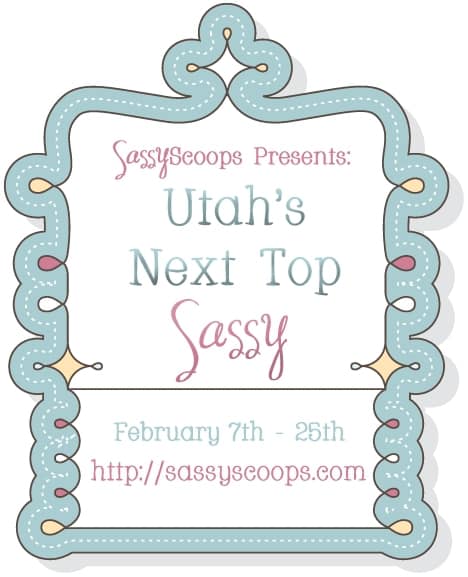 …
Just think, that could be you smack dab in the middle!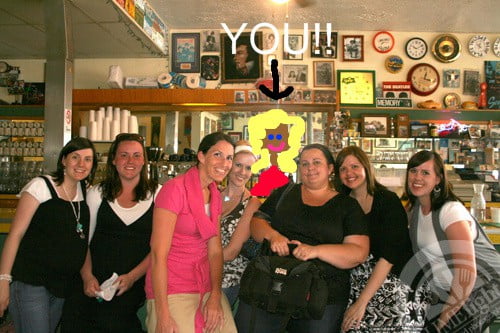 The first phase of this two-phase contest has already started, so head to SassyScoops.com for details. It's not hard—we don't make you jump through too many hoops even though Kristina suggested you might need to donate a kidney. But that's a very small request for such an awesome opportunity, right?
Good luck!
P.S. Check out our January's reviews for Wabi Sabi Japanese fusion & sushi and Swirly Girls Gourmet Bakery (both on SoDa Row in Daybreak). There's still time to enter the Wabi Sabi giveaway!