This post is sponsored by FitFluential LLC on behalf of Blendtec and contains affiliate links.
Remember that amazing gingersnap cookie butter I posted on Friday as part of my Blendtec Designer 725 review? It was the inaugural blend for my new Blendtec blender...and it was a super tasty one.
.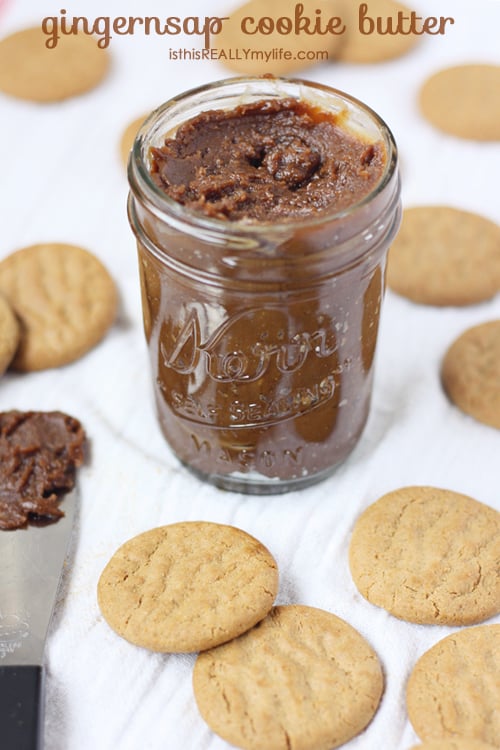 .
But of course I had to make sure Blendtec was as good at making festive, frosty milkshakes as it was at blending cookie butter because let's be honest, smoothies and milkshakes are the best thing to pour out of a WildSide Jar
.
With this being the season of eggnog, and with my love of salted caramel (I could bathe in it), I thought a salted caramel eggnog milkshake would make for the perfect blended treat. And I was right.
I'm always right, but this time I was, like, 147 percent right.
.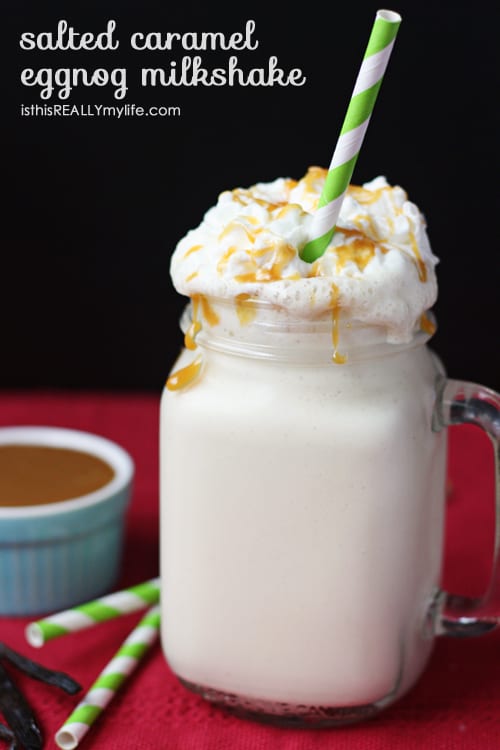 .
It did take me a couple attempts to figure out the best settings on the Blendtec Designer 725 for blending the perfect milkshake. A manual high-speed blend/puree caused the shake to become too runny due to a bit of heat from friction, so I gave the Ice Cream setting a try. It turns out it was the ideal option as long as I stopped it about 3 to 5 seconds into the high-speed blend. (It starts slowly and picks up speed.)
.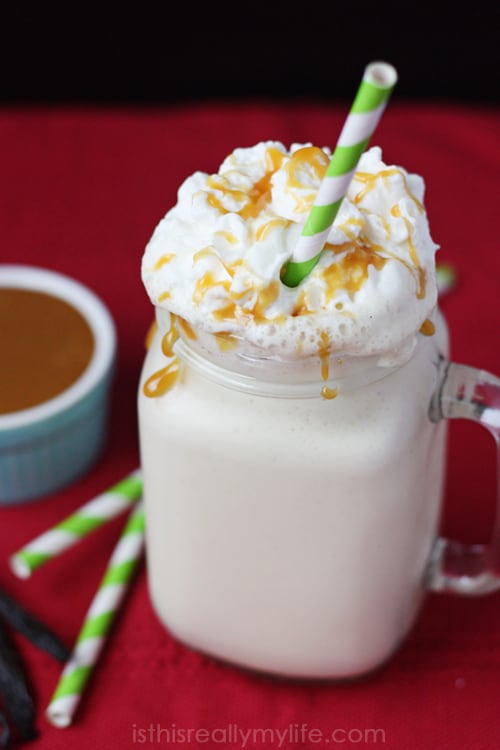 .
Trust me when I say the entire family devoured this salted caramel eggnog milkshake. Madison and I both had at least two glassfuls and neither of us is drinker of the eggnog.
I wish the pictures did this milkshake justice; you'll just have to believe me when I say you need this in your life, at least from November to January.
To discover why I want to marry my new blender, you can read my Blendtec Designer 725 review. To discover a new love for salted caramel eggnog milkshakes, print out the recipe below.
.

Salted Caramel Eggnog Milkshake
Your holidays are not complete without one (or more) of these salted caramel eggnog milkshakes. Even those who aren't fans of eggnog will devour this frosty treat!
Author:
Emily ~ isthisREALLYmylife.com
Ingredients
2 cup eggnog
4 cups vanilla bean ice cream
¼ cup salted caramel sauce (I used Smucker's)
Whipped cream
Instructions
Place ingredients in blender in order listed.
Blend on low speed until thick and creamy.
Serve immediately topped with whipped cream and a drizzle of salted caramel.
.
My blender can obviously blend gingersnap cookie butter and salted caramel eggnog shakes, but if you want to learn more about Blendtec, visit them online at Blendtec.com
or connect with them on Facebook, Instagram, Twitter, YouTube (their "Will It Blend?" videos are my fave!), Pinterest and Google+.
.