Warning! This is a cheater post (i.e., I'm referring to another post either written by myself or another person rather than typing up something from scratch). But time is short and my new website is already collecting dust due to my inability to get over there and get moving on it.
So in lieu of a "real" post I'd love for you to check out my latest feature on Rocky Mountain Moms Blog. If you're in need of a chuckle you just might find one while reading my take on my children's apologies. And if not, I can guarantee a smile simply by reading Kalli's comment. Aren't brothers the greatest!
What are you really saying?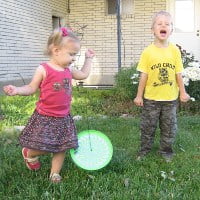 The words "I'm sorry" are simple enough yet can be said—and interpreted—in so many ways. I'm not talking about variations of "I'm sorry" like "I apologize" and "Can you ever in your wonderfully merciful heart forgive me?" What I'm referring to is the tone or voice used when telling someone you're sorry, and my kids are pros when it comes to saying one thing and meaning something entirely different.
When one of my daughters says something rude to her sister, I immediately pipe in with the oft-used "tell your sister you're sorry," which is followed by an "I'm sorry" that sounds more like "I'm not really sorry but I'm apologizing because Mom made me, and telling you I'm sorry is better than being sent to my room with only bread and water to eat for the next 48 hours." Both sisters know the apology is insincere (as do I), but I'm hoping with enough practice the sincerity will come—that or they somehow miraculously stop fighting and start getting along. A mom can hope, right?!?!
On the lighter side we often have the "I'm sorry" accompanied by fits of giggles after my preschool-age son lets out a burp during dinner that rattles the windows. His "I'm sorry" in response to my "burping is not good manners!" (said using all the control humanly possible so I don't laugh out loud) reads more like: "Oh my gosh, Mom! That was the biggest, bestest burp ever! I have serious skills. Aren't you proud? And no, I'm not really sorry because that was freakin' awesome! Look! Even Dad is impressed!" In actuality, we were all impressed but I wasn't about to encourage the kid.
But when it comes to my toddler, "I'm sorry" means "I'm sorry," and her apologies melt my heart. Though she may know exactly what she's doing when she steals her brother's lightsaber and bops him over the head with it, when I tell her to apologize, her apology is as sincere as they come. She walks over to her big brother, wraps her little arms around his waist or head or whatever's within reach, gives him a big hug and says, "I sorry, George." She finishes up her apology with a kiss on his head…and all is right with the world. (Getting her to give back the lightsaber is another matter, but we're working on that.)
Perhaps the best apologies, though, are the ones I make to our children. Trust me, I have lots of practice telling my children I'm sorry. I am an imperfect parent and make mistakes on a daily basis; when I am in the wrong, I admit it. Sometimes it takes me a really, really long time little while to check my pride and calm down, but I always make sure my children know I am truly sorry when I make a mistake. Why? Because I remember my dad apologizing to me when I was growing up. Though it was always a little awkward when my dad came into my room to say he was sorry, I've never forgotten he took the time and made the effort to do so. To tell you the truth, it was rather endearing.
So in the spirit of apologies, let me end this post by saying, "I'm sorry." Here, let me help you out by interpreting it for you: "I am truly sorry I don't have any real wisdom to impart but I'm too busy keeping my oldest girls from fighting, teaching my youngest two better manners and apologizing to everyone because dinner is macaroni and cheese…again."
This is an original Rocky Mountain Moms Blog post by Emily Hill, mother of four who finds saying I'm sorry, and saying it sincerely, is good for the soul.