My latest Rocky Mountain Moms Blog post is up and it should give you a bit of a chuckle. Or it could prove to you I might be the worst mom ever. Of course I'm sure many of you can relate, but whether or not you'll admit it has yet to be seen.
Do as I say, not as I do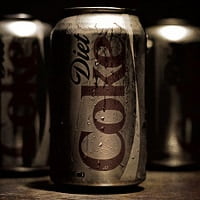 Parenting is serious business but that doesn't mean I don't find many an occasion to laugh at daily life parenting four children between the ages of 12 and 2. I could probably dedicate an entire year's worth of blog posts to my faults and foibles but let's stick with one for today: hypocrisy.
The saying "Do as I say, not as I do" is all too familiar to many parents, myself included. I bet a day doesn't go by when I don't tell my children one thing and turn around to do the opposite. Don't worry. My lip service isn't over serious matters like alcohol and drug abuse or promiscuity. It's more like "you need to choose healthy snacks between meals and not crap like chips and fruit snacks," and then I reach high in the cupboard to grab the package of Reduced Fat Oreos.
My most favorite example of this parenting phenomenon (is it a phenomenon if it happens all too often?) is the discussion I have with my younger kids every time I pour myself a Diet Coke. By the way, I no longer need to have this discussion with my oldest two; they either innocently believe what I've told them or finally accepted their mom's duplicity and moved on. Anyway, my youngest two always ask for a sip and my reply is something along the lines of "Sorry! My drink has caffeine and caffeine isn't good for growing bodies." Um, it's not good for any bodies (or anybody) but that's beside the point. I give them a stern "no! no!" and then down an entire caffeinated Big Gulp.
Okay, maybe it's not hypocrisy so much as a little white lie to keep them healthy (and keep the kids from drinking my Diet Coke). Either way, I'm telling them one thing and doing the exact opposite. My actions probably confuse them on some level, but for now they simply accept my words as truth and go for the can of lemonade instead.
Other examples of me doing one thing and swearing to them if THEY ever do the same they're grounded for life? Driving carpool without shoes; ignoring the phone when Dad calls; smacking your brother upside the head when he's being obnoxious; eating ice cream straight from the carton; spending hours on the computer. The list goes on and on…actually, my list pretty much stops there. I'm not the absolute worst mother in the world. (If you beg to differ please don't tell me. Ignorance is my bliss.)
I believe my kids are pretty dang smart and will someday figure it all out for themselves…and then turn around and laugh at their own little moments of hypocritical parenting while raising their children. And when they share with me those moments I'll laugh all over again.
Image by gfpeck, shared via Flickr.
This is an original Rocky Mountain Moms Blog post by Emily Hill, mother of four who is pretty selfish when it comes to her Diet Coke, especially if it has pebble ice.