We recently started sleeping on an intelliBED (you can read why we got rid of our Tempur-Pedic and made the switch here) and that's made a world of difference when it comes to a good night's rest. But no matter how amazing the mattress, if my mind is going 100 miles an hour when I climb into bed, it's going to be a while before I fall asleep. Not wanting to pop an Ambien (my husband uses it on occasion and it kind of weirds me out), I'm all about natural, non habit-forming solutions for better sleep like RESCUE Sleep Liquid Melts.
RESCUE products help you stress less and stay calm, which is perfect for moms who seem to always be on the go and in charge of all the things. They were developed by a doctor so they're gentle and safe—no side effects and not habit forming. RESCUE products have been trusted for generations and used by millions; I had no problem giving them a try. Just check out the ingredients on the back of the box.
Even though I can't pronounce half of them, I love what they provide:
Courage and presence of mind
Focus when ungrounded
Patience with problems and people (I need more of this virtue in my life)
Balanced mind when losing control
Relief from repetitive thoughts (this was the kicker for me)
.
It's hard to believe you can get all that from those teeny tiny liquid melts.
They are rather adorable, aren't they?
.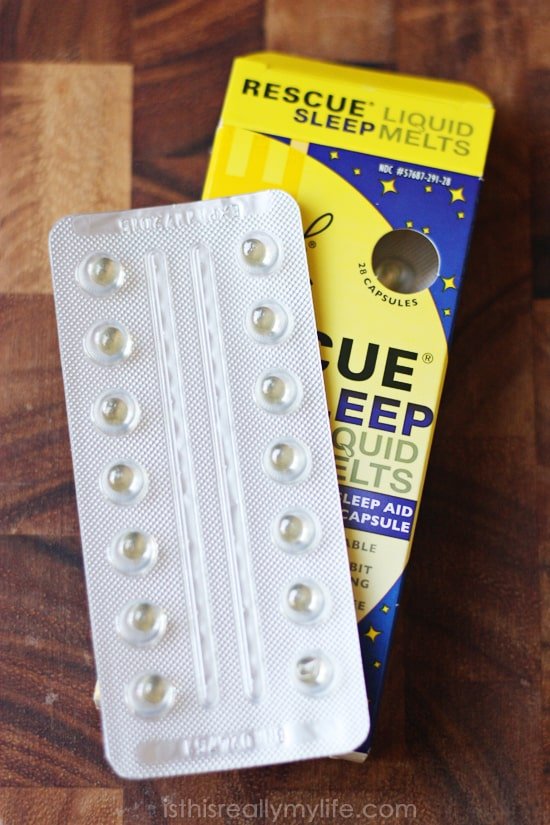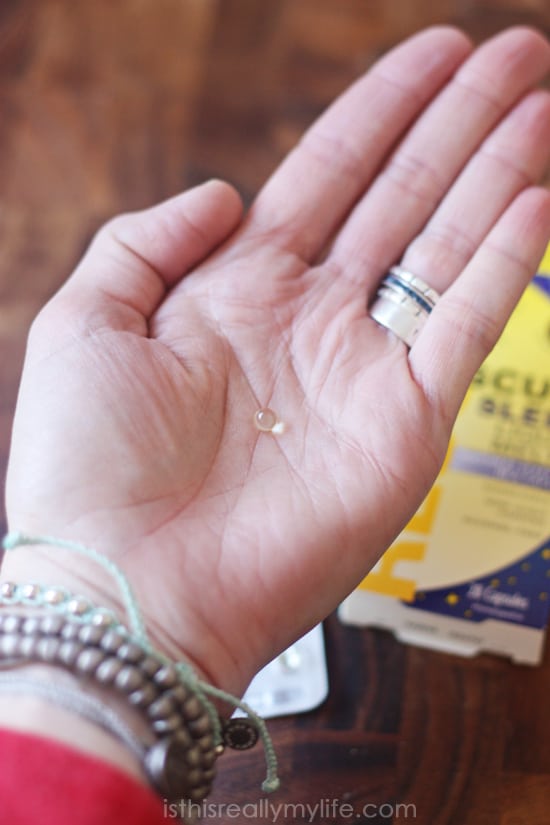 .
But do they work? I tried them one night when I knew my thoughts would keep me from falling asleep as quickly as I'd like and while a single dose of RESCUE Sleep Liquid Melts helped, I probably should have taken two to really seal the deal. But I did sense a calming effect, which helped me settle down and relax instead of staying keyed up like so often happens.
I'll be sharing RESCUE Sleep Liquid Melts with my teenage girls because they have more than the occasional sleepless night due to things like ACT tests, midterms and dumb boys (really, REALLY dumb boys).
If you'd like to give RESCUE Sleep Liquid Melts a any other RESCUE product, download the BOGO coupon here: http://clvr.li/1GcF5jS. You can find RESCUE products at CVS, Walgreens, Whole Foods, Sprouts and wherever you find natural products.
What are your tips and tricks to help relieve stress?
I was selected for this opportunity as a member of Clever Girls and the content and opinions expressed here are all my own.
.

Feel free to "like" is this REALLY my life? on Facebook. It won't always earn you an extra entry in a giveaway but it will give you warm fuzzies.
Don't forget to sign up for free is this REALLY my life? updates via RSS or email so you don't miss a single awesome post.
.