Congratulations to comment 20! You're the winner of the Raw Melissa workshop spot this Saturday, March 27th at Blue Lemon Bistro. Whoo hoo!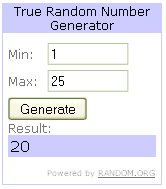 Steph, let me know if you can make it and I will email Melissa so she knows you're coming!
I'm working on Part 2 of the Raw Melissa Project and should have it for you very soon along with another sweet-yet-healthy giveaway. It won't be as big as this one but it will be just as tasty (and not as calendar-sensitive nor location-sensitive). Yay!
Off to make chicken enchilada soup for dinner and try this decadent chocolate cake from Sherbet Blossom for dessert. Yum!