…or more aptly titled "Vanessa's Cafe Rio-style shredded pork wasn't ready so I went with Plan B" turkey burgers. Either title will work when you put a frozen 6-lb pork roast in the slow cooker and expect it to be ready in under 6 hours.
Today I'm featuring a recipe that is the extreme opposite of a Slow Cooker Anyday recipe. This one was ready in just a few minutes, is super healthy and can be jazzed up any which way you like. This turkey burger recipe is also one that uses items you already have on hand—just hit Costco and one other grocery store and stock up! You'll be good for a few dinners depending on the size of your family.
I really, really wish I had photos of these delicious little burgers, but alas, we ate them super quickly AND the lighting was really crappy. Plus I didn't have all the extra fixings to make them look like a gourmet turkey burger off some gourmet menu from some gourmet restaurant. You will simply have to use your imagination and trust me on this one. Oh, and definitely add these quick-and-easy turkey burgers to your go-to favorite recipes!
* UPDATE! I made these again (of course) and snapped a photo. Now you won't have to think quite as hard when picturing how delicious they really are.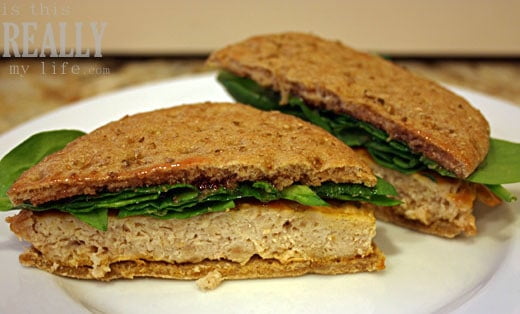 What you need: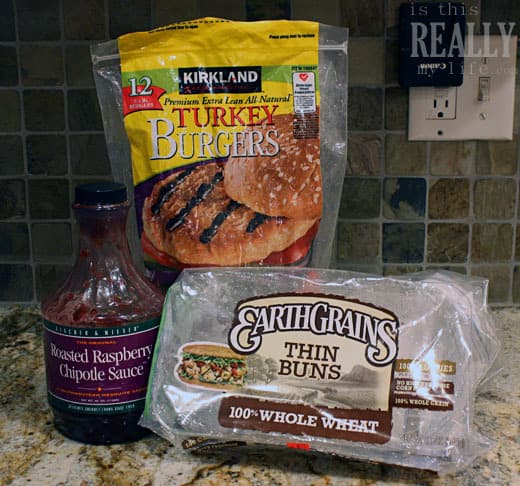 Optional fixings:
Spinach leaves, lettuce, sliced avocado, sliced tomato, mayo, barbecue sauce, chipotle mayo, honey mustard sauce
Directions:
Grill or cook the turkey burgers however you'd like. (I use a skillet in the winter.) Gently heat the Earth Grains Thin Buns in the microwave OR you can even toast them for a but of crunch. Place the turkey burger on the bottom half of the bun and top with chipotle sauce and/or any other fixings you'd like. Serve—and eat—immediately!
Everyone in my family loves these turkey burgers. They are super tender and tasty, the thin buns are thin on calories but not on flavor and the chipotle sauce adds some sweet-yet-spicy kick. You can serve these burgers with a side of baked beans and a salad if you're into that well-rounded-meal thing.