I'm not a fan of pecan pie, but I tell you what, I'm a huge fan of pecan tarts. And so is my family (but they didn't know it until I baked up a batch of these babies). These pecan tarts were gone in record time—inhaled even without the whipped cream.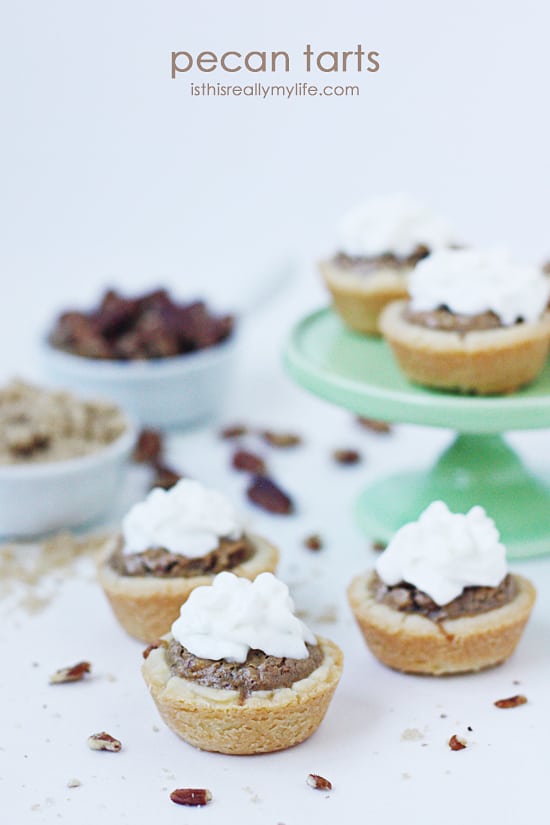 This recipe took a little tweaking because I discovered there are two sizes of mini muffin pans. Mine happens to be the large size, so the pecan tarts required a bit more dough per tart. In the first batch, the filling overflowed the tart dough making them nearly impossible to remove.
Not that it stopped me from eating some of the crumbled remains.
When you shape the tart dough in the pan, you'll want it to look something like this so adjust the amount of dough accordingly.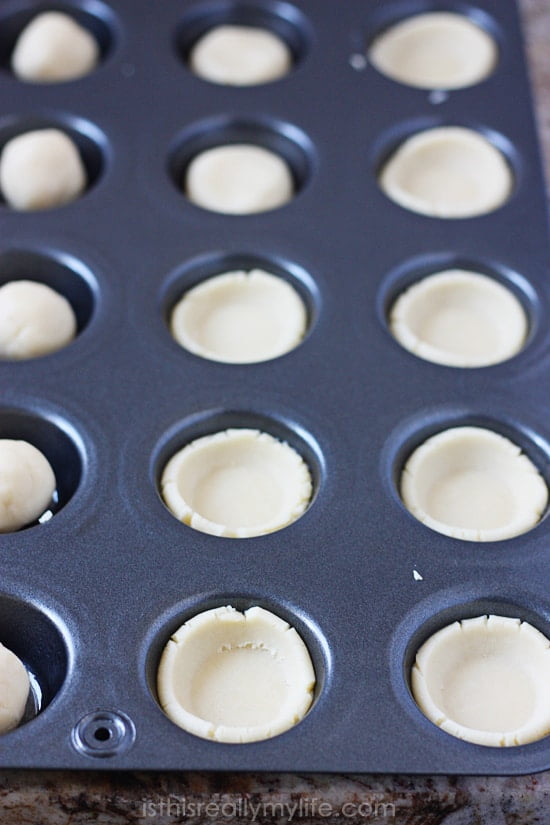 Notice the dough comes all the up the sides of each cup. That's key! I used a tart shaper to form the dough but you could use your fingers or heck, one of your child's cylinder-shaped wooden building blocks. Whatever works!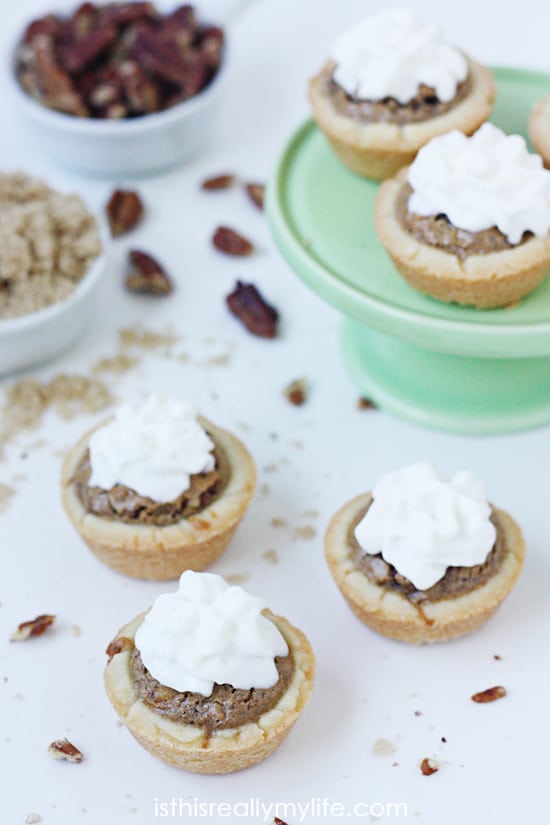 Once I got the hang of it, these pecan tarts were a breeze (to make and eat). They're the perfect bite-size dessert for a brunch, dinner group or any get-together.
Printable recipe for pecan tarts below. Enjoy!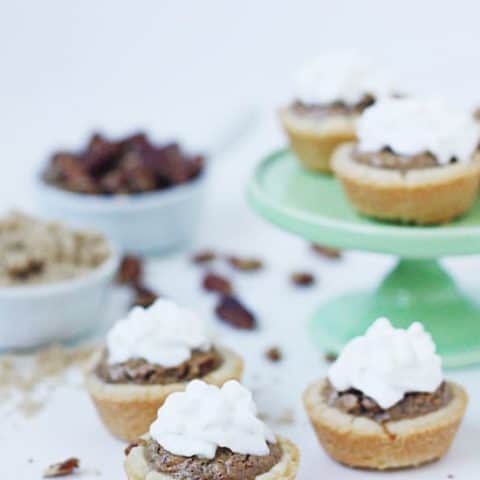 Pecan Tarts
You'll love these pecan tarts so much you just might inhale them without the whipped cream!
Ingredients
Crust
1 ½ cups flour
⅜ cup powdered sugar
¾ cup butter, softened
Filling
1 egg, lightly beaten
¾ cup brown sugar
1 tsp vanilla
Dash of salt
½ cup chopped pecans
Instructions
Crust
Preheat oven to 350 degrees. Lightly grease a mini muffin pan. Set aside.
Combine flour, powdered sugar and butter in a large bowl. Beat 1 to 2 minutes until dough comes together.
Take 2 tsp of dough and roll into balls. Press into mini muffin tin. (Use a tart shaper for best results.) Make sure dough extends up sides of mini muffin cups or filling will overflow.
Filling
Combine all ingredients in a medium bowl and stir until thoroughly combined.
Place 1 tsp of filling in each tart. Bake 15 to 20 minutes or until edges of dough start to turn light golden brown and filling is set.
Let cool for 20 minutes in pan. Remove to wire rack to cool completely. Top with whipped cream.