I can't stop thinking about—and eating because there's still just under half a pan—these peanut butter swirl brownies. When I have a little extra time (i.e., more time than required for your typical box of brownie mix), I make these. You will not regret whipping up a batch, though you might regret how many you inhale once they've cooled enough to pop in your mouth!
First, let me share with you my relatively small cookbook collection: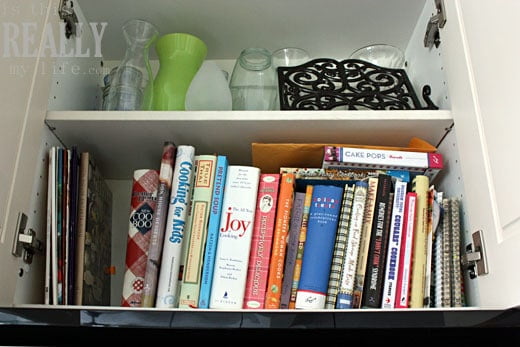 Notice that flat manila folder on the top? That holds all of the recipes from the annual progressive dinner and bake-off for 2010. I will be posting my faves very soon! Oh, and the wrought-iron cookbook holder was a gift from Nathan last Christmas and it is AWESOME!
But this is the prizewinner in that cookbook collection: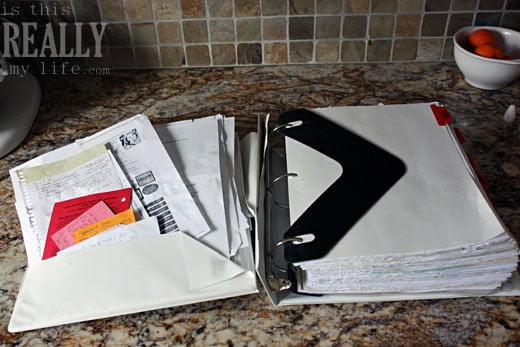 It is overstuffed and totally falling apart, but I love it! (Did you catch Hannah's teeny tiny photo on that one print-out? It's for her egg-less chocolate cake over on Sherbet Blossom...delicious!)
Back to those peanut butter swirl brownies...oh, wait. I have to ask: do any of your recipe pages look like this one?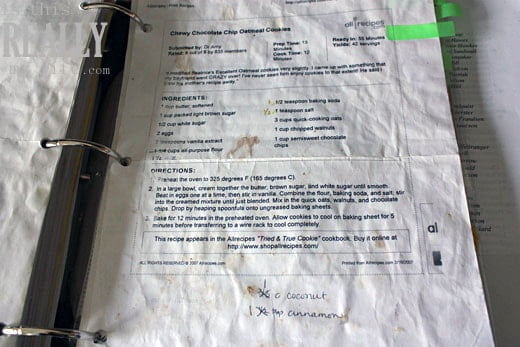 (By the way, that page is so well loved and greasy and smudged because it's my favorite recipe for chocolate chip oatmeal cookies.Maybe I will share sometime.)
Enough rambling. Here is my favorite brownie recipe. These peanut butter swirl brownies will satisfy your sweet tooth (and PMS cravings); they are not sugar free, fat free or guilt free. But they are dang good—and that's all that really matters.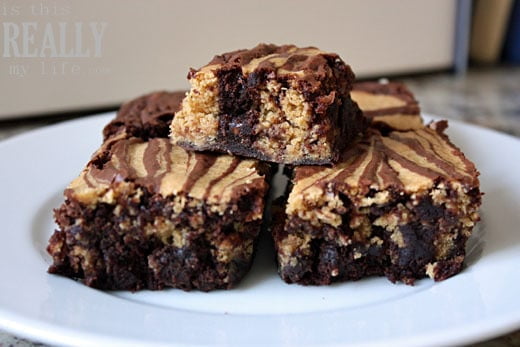 Peanut Butter Swirl Brownies
¾ c sugar
½ c peanut butter
¼ c flour
2 eggs
1 package Betty Crocker Original Supreme brownie mix (with chocolate syrup pouch)
¼ c water
¼ c oil
2 eggs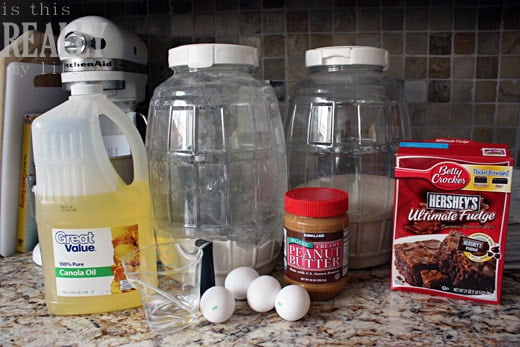 Heat oven to 350 degrees. Grease a 9x13-inch rectangular pan. Use the following super cool Pampered Chef tool...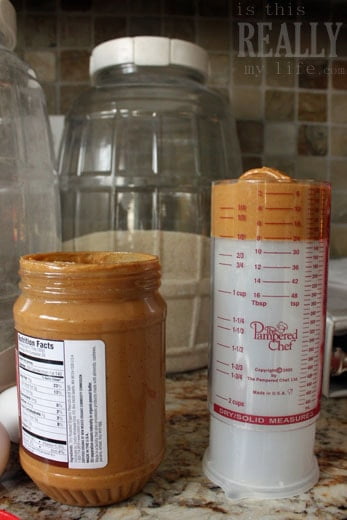 ...to put that super ooey, gooey peanut butter in a bowl with the sugar, flour and first 2 eggs. (No, the Pampered Chef thingy is not required, but it sure makes measuring and scooping peanut butter, shortening and other messy ingredients a heck of a lot easier!)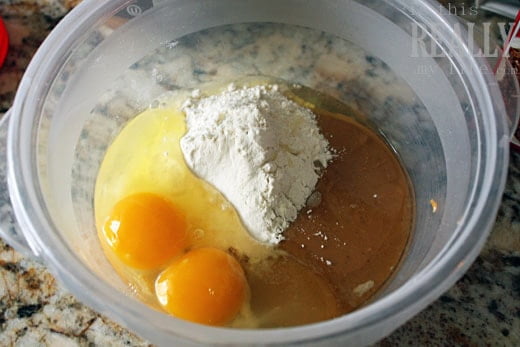 Beat ingredients on medium speed for 2 minutes.; set aside.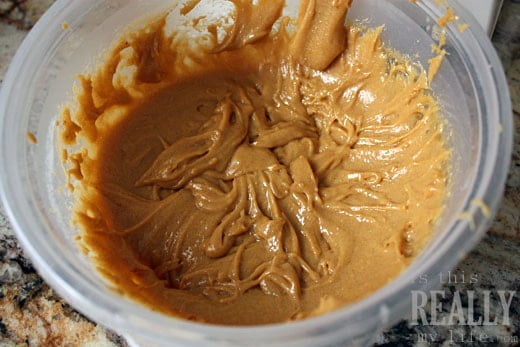 Combine brownie mix, chocolate syrup, water, oil and remaining 2 eggs in a medium bowl.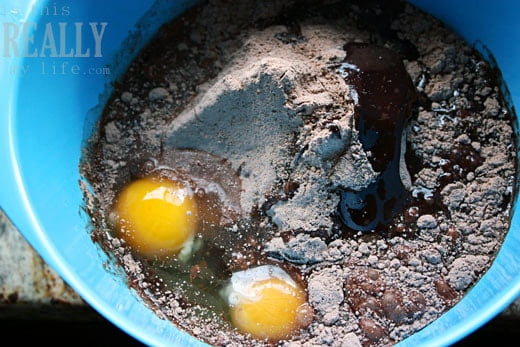 Mix until well blended; spread in greased pan. Drop peanut butter mixture by tablespoonfuls onto batter. (I like to be sort of artistic when I do it.)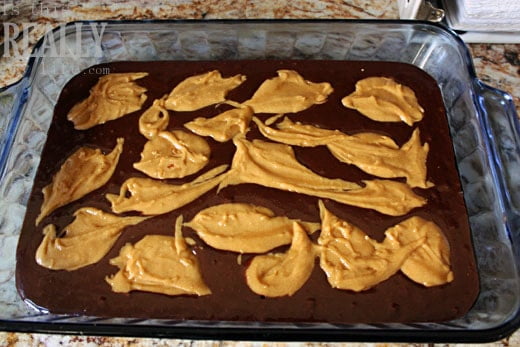 Using a knife, swirl peanut butter into batter. (I usually go up and down, then side to side.)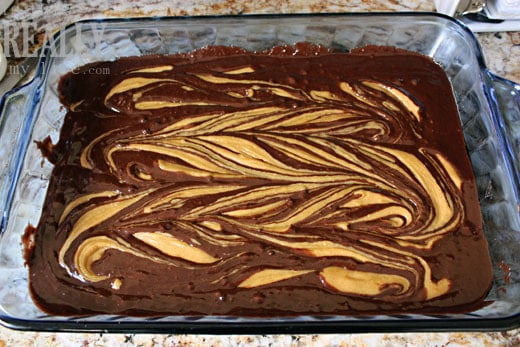 Lick the spoon and bowl and then bake the pan of brownies for 35 to 40 minutes or until toothpick inserted in center comes out clean. Cool completely before serving (if you can wait that long!).