Disclosure: This is a sponsored post for Kroger PeakFection. Thoughts, opinions, and delicious salsa are 100 percent honest and all mine.
Actually, we probably could. Salsa has tomatoes, which are good for you. And guacamole has avocados, which are also good for you. So that's lots of veggies, which means lots of vitamins. The chips are usually made with corn, so that counts as a veggie too. I'm pretty sure I should now make chips with a side of salsa and guac a weekly meal (outside Taco Tuesday).
About half the time I try to make my fire-roasted salsa and homemade guacamole, and the other half we go with store bought. What can I say? I like convenience and fresh, store-bought salsa and guacamole can really hit the spot. One of my newest discoveries is the PeakFection line from Kroger (or Smith's if you're in the UT). I'm really glad they sent our family a sample of both their salsa and guac because it's really, really yummy.
We had a family party for my birthday and the salsa and guacamole was inhaled in record time.
Of course, no one got to touch it until I took the photos. Nathan snapped this behind-the-scenes shot and posted it on Instagram without my knowledge.
Sometimes when you're making a meal like enchiladas or tacos, the last thing you want to do—or the last thing you remember to do—is make the salsa and guacamole. For that reason, keeping a package of each on hand in the fridge can be a Taco Tuesday lifesaver. Plus PeakFection uses fresh ingredients captured at the "peak of perfection" and a special cold-water process so they stay fresher longer. I had those packages in the fridge for a good couple weeks before we used them and they tasted as fresh as if they were made hours before.
PeakFection offers five (yes, five!) salsas (red in three spice levels, roasted in two spice levels) and two flavors of guacamole (traditional and spicy). As great as they are with chips, you can also use them to add a fresh and flavorful touch to lots of dishes.
Try PeakFection guacamole:
Atop burgers or hot dogs
On your favorite chicken, tuna or egg salad recipe
As a healthy substitute for mayo on sandwiches
…
Use PeakFection salsa:
To spice up chicken leftovers
As an addition to your breakfast burritos
In place of ketchup
…
You know what else PeakFection salsa and guacamole would be good with? Mexican lasagna.
…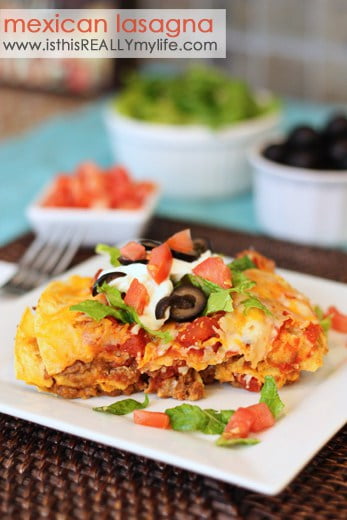 …
Or Cafe Rio sweet pork tacos.
…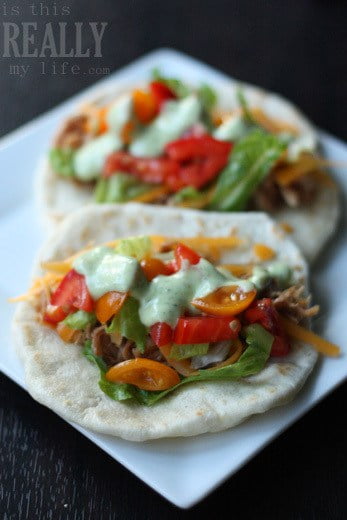 …
Or maybe cilantro garlic chicken quesadillas.
…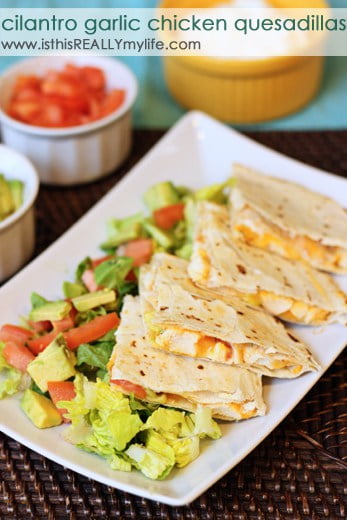 …
I bet PeakFection would be super yummy on these crock pot chicken tacos. Go, Taco Tuesday!
…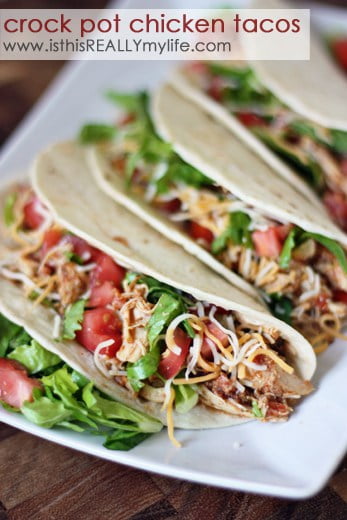 …
What is your favorite way to eat salsa and/or guacamole?
…


Feel free to "like" is this REALLY my life? on Facebook. It won't always earn you an extra entry in a giveaway but it will give you warm fuzzies.
Don't forget to sign up for free is this REALLY my life? updates via RSS or email so you don't miss a single awesome post.
…