True to my word, I'm posting photos from our FotoFly studio session we had last Wednesday. These are my faves out of the bunch, though to be honest I would order prints of pretty much every photo on that disk. I think it had about 20 high-res photos (I'm talking 8 MB a piece, baby!), and of course it was included with our session.
I haven't yet chosen what sizes/styles to print, but it's far less stressful when you know a sheet is only $4 and a 16×20 is only $30. Oh, and did I mention in my original FotoFly post (complete with images of the studio and its cool chandeliers), you can even order canvas-wrapped prints?
I may finally be able to put together the photo wall I've been dreaming about, and I won't have to sell one of the kids pictured below to do so.
My parents are in town and our entire family is visiting the studio on Wednesday for a family photo shoot. Wish us luck—that little sister of mine can be a handful! Heck, at the rate we're going we might make this a weekly Wednesday event!
By the way, for a gallery of their photos you can check out FotoFly's Facebook page. You might even see a couple familiar faces!
And now for the photos…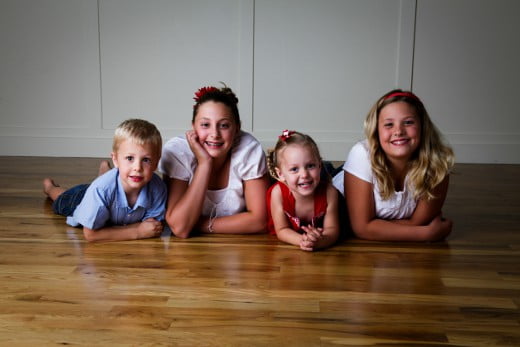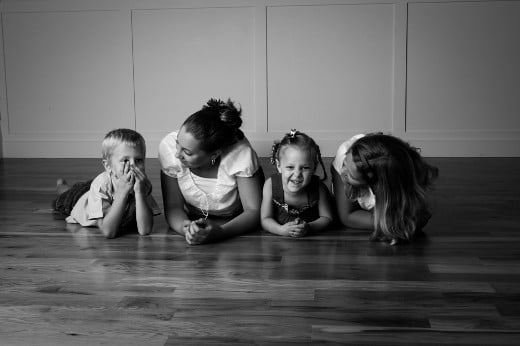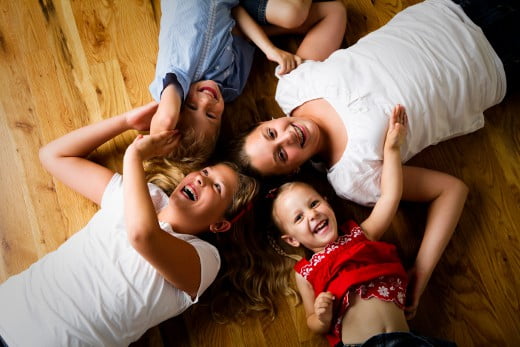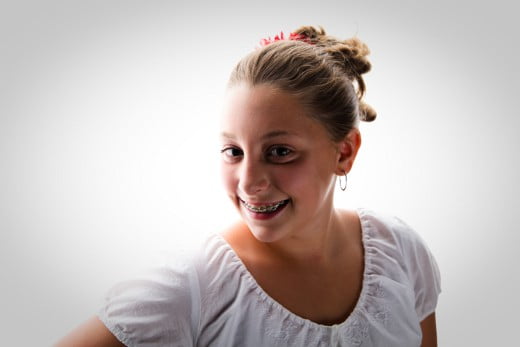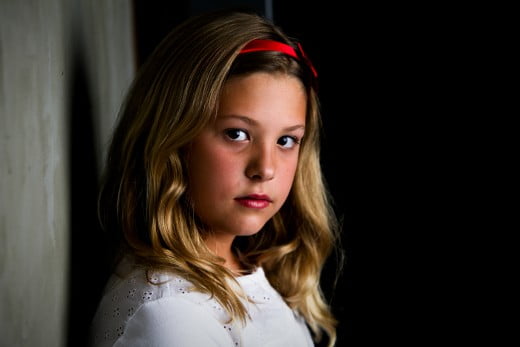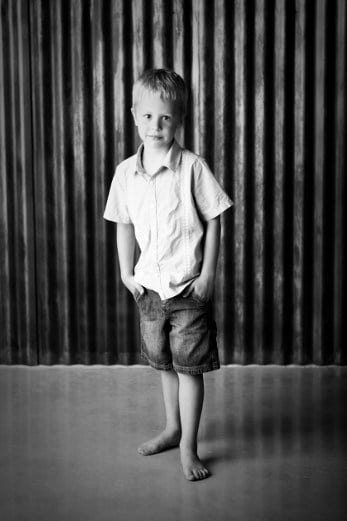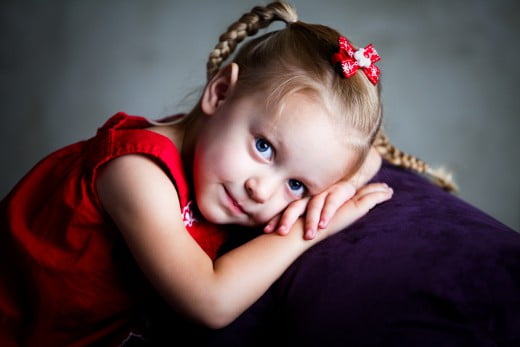 …
And because I couldn't resist showing you the photo of their fun brick wall/blue door combo, here's one more of Madison. (Just don't tell Lauren her older sister has two photos and she only has one in this post…)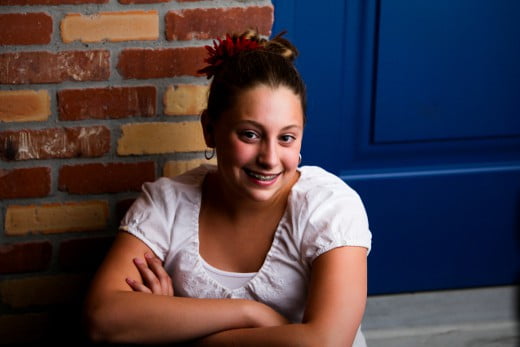 …
P.S. Later Lauren told me she "had lots of poses in her mind" she could have done if she'd had more time. Should I be worried?