I hesitate to share with you all the fun photos from our first SassyScoops.com girls' night out because it might make those who missed it so sad they'll have to drown their sorrows in a few pints of gelato—not a good idea with swimsuit season around the corner.
For those who attended there was a lot of fun, food, socializing, prizes, laughter, more socializing…you get the picture. In case you don't, let me help you:
It was a lot of fun and I believe we had close to 50 fabulous females there. Can you say PAAAAARTAY?!?!
My new blogging friend Brandie over at Rudy Family Rukus posted her own recap of the SassyScoops.com & Casual Blogger Conference event, including this fun photo of Vanessa and me having a grand old time giving away prizes like spa gift cards, scrapbooking software, pints of gelato and a lot of other tasty gifts: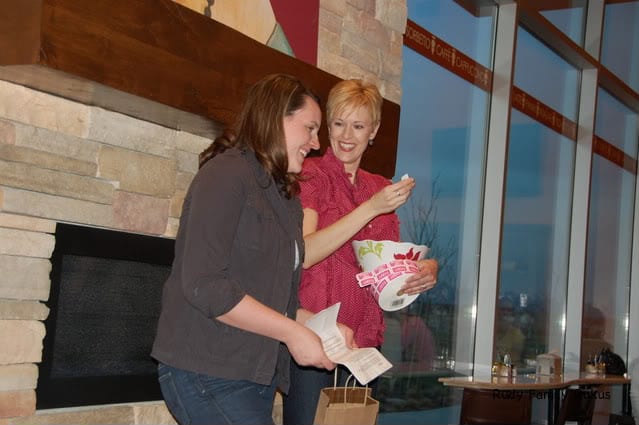 Gosh, I love that Vanessa! We had a really wonderful time planning the event with the help of our Sassies and San Gelato Cafe. We're already planning another "sassy" girls' night out in the fall, so stay tuned for details! Not sure you want to come? Check out the slideshow below to see all the fun you missed at the last one—and I didn't even catch the half of it!
Want to see more of the Sassies and all the fun we're having supporting local Utah business? Visit our website at SassyScoops.com. You can also find us on Facebook and Twitter. See you at our next GNO in the fall!