Disclosure: I was compensated by Mom It Forward and C&H Sugar for this post. All thoughts, opinions and jars of orange cream (a.k.a. orange curd, orange butter) are 100 percent honest, delicious and all mine.
I honestly don't know what to properly call this recipe. I thought it was an orange curd until I consulted the original recipe and found out it was "Tartine Bakery's Lemon Cream" and not "Tartine Bakery's Lemon Curd" so I went with orange cream. But our favorite way to eat this golden deliciousness is slathering it on toast so orange butter seemed more appropriate. Then again, you prepare this orange butter or orange cream (or whatever) like you would an orange curd…
And now you see my total and utter confusion over what the crap to call this not-so-liquid gold in a jar.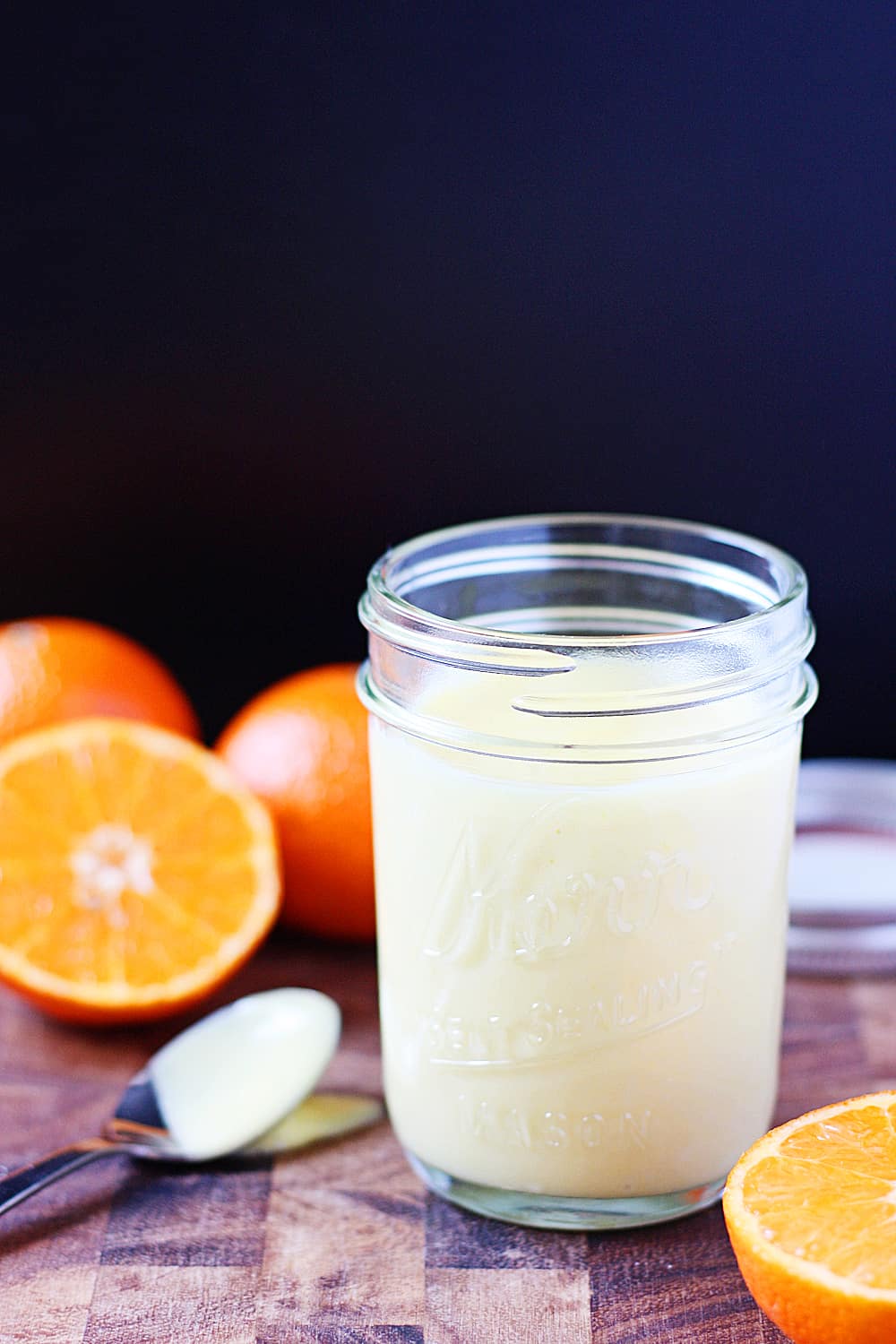 No matter what you call it—orange cream, orange curd, orange butter…even orange crack—you'll be glad you have at least two jars of it in your fridge because you'll want to spread it on anything and everything: toast, pancakes, waffles, scones, pastries, your fingers. And I recently heard it's delightful mixed with peanut butter and made into a sandwich.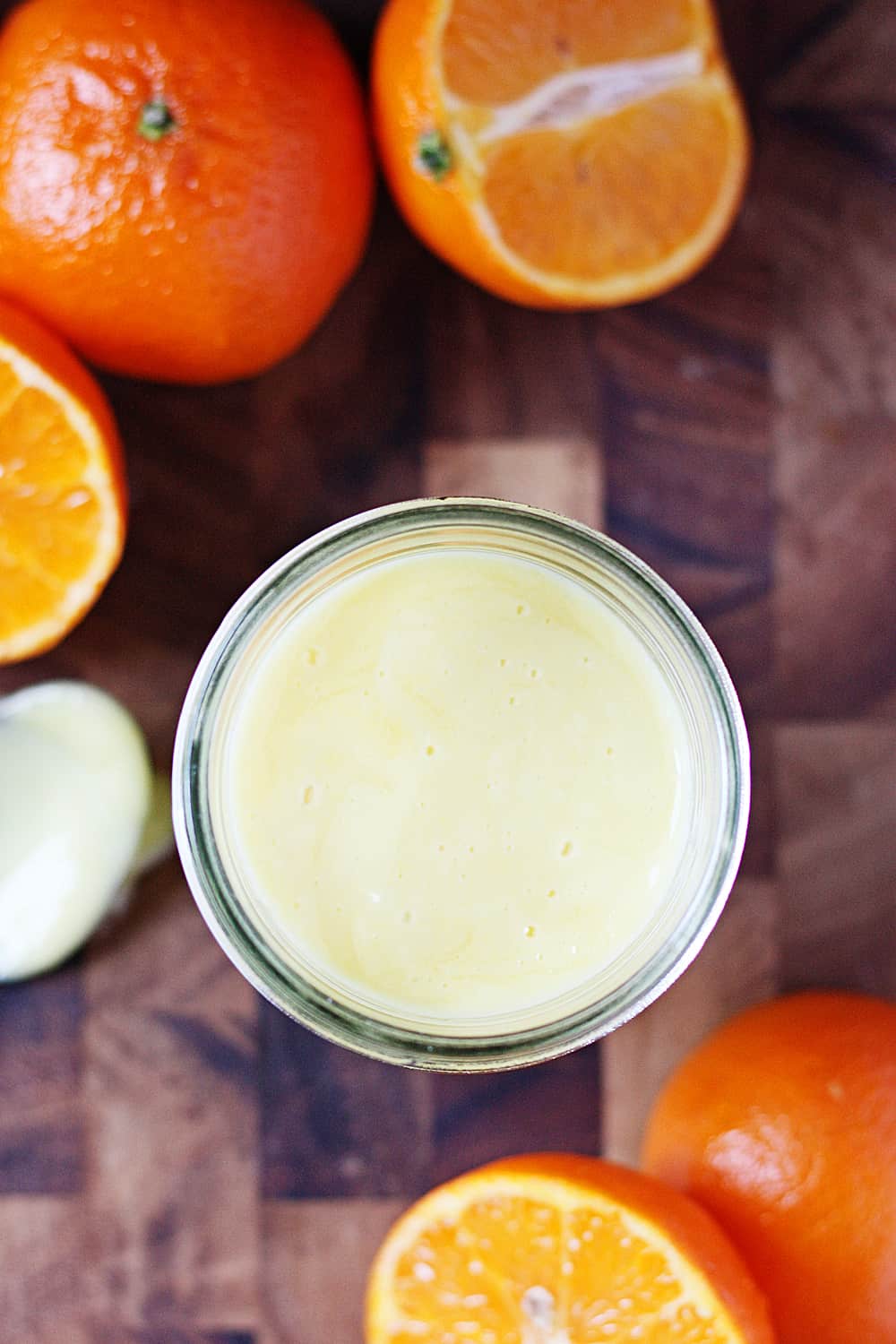 Before I forget, I must thank my friend Jeffrey (@YelpUtah). He shared with me a small jar of this addictive spread and came up with the brilliant idea of using clementines instead of lemons. I'm not exaggerating when I say my life was changed forever. Not only that, he virtually held my hand as I attempted to make my first batch of orange cream.
I'm not sure I would have survived without his supportive @ replies.
Printable recipe for orange cream / orange curd / orange butter below.
…

Orange Cream (Orange Curd, Orange Butter)
A fun twist on the traditional lemon cream or lemon curd. Adapted from Tartine Bakery's Lemon Cream recipe.
Author:
Emily ~ isthisREALLYmylife.com
Ingredients
½ cup plus 2 T freshly squeezed clementine juice (or orange juice)
3 large eggs
1 large egg yolk
¾ cups C&H Quick Dissolve Superfine Sugar
1 pinch salt
1 cup unsalted butter
Instructions
Combine orange juice, whole eggs, yolk, sugar, and salt in a small saucepan over low heat. Whisk continually until mixture starts to thicken. (If you don't stir continually, the eggs may scramble!)
Once mixture starts to thicken, you can turn up the heat slightly to medium low. Continue whisking until cream becomes very thick and reaches a temp of 180 degrees (or similar to the consistency of yogurt for those of us without a thermometer). This can take 10 to 15 minutes or more depending on the temperature of your burner.
Remove from heat and set aside.
Cut butter into 1-tablespoon pieces. Pour cream into blender and with the blender running, add butter 1 tablespoon at a time, blending after each addition until incorporated before adding the next piece.
Use the cream immediately or store in an airtight container for up to a week. (We've actually stored it for longer without any problems.)
To make this recipe, I used the new C&H Quick Dissolve Superfine Sugar. Though intended for sweetening hot and cold drinks (because it blends in record time), I found its superfine consistency to be perfect for such a sensitive recipe. I'll definitely use it in all future batches…of which there will be many.
…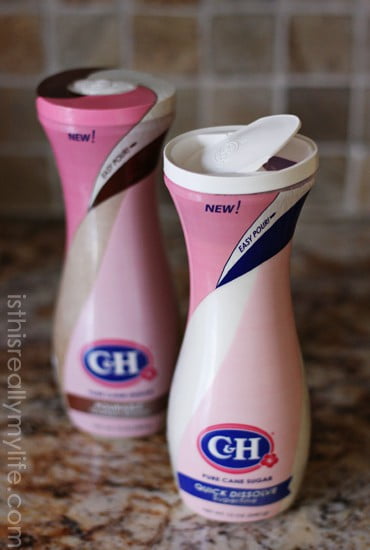 …
These new flip-top containers from C&H make it so much easier—and a lot less messy—to feed my kids the "no fun" cereals I buy them. The reclosable lid on the C&H Quick Dissolve Superfine Sugar not only keeps the sugar fresh but it helps prevent them from dumping five tablespoons of sugar into their cereal bowl and another five on the counter.
Kind of defeats the purpose of buying healthy cereals, right?
And let's not forget the C&H Golden Brown Sugar in that handy dispenser. This baby is ideal for sprinkling over George's oatmeal in the morning—a nice change from my typical brown sugar-coated hand getting lost in the bottom of the bag.
You can learn more about the new handy dandy sugar dispenser on C&H Sugar's website. You can also connect with C&H on Facebook, Twitter and Pinterest.