Nucleus is connecting families at home and across the country with its WiFi-enabled "anywhere intercom," free mobile app and good ol' Amazon Alexa.
.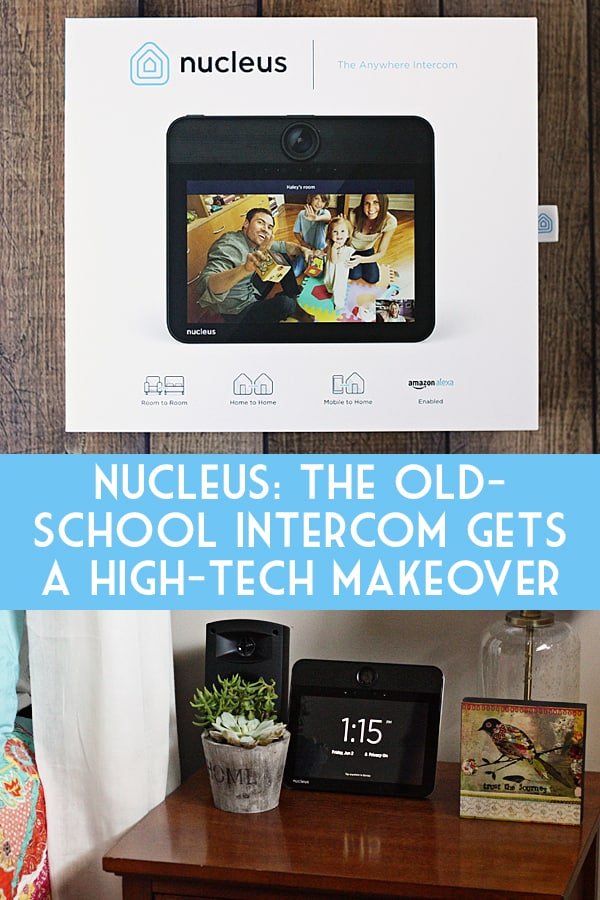 .
Disclosure: Nucleus provided product in exchange for this review. All thoughts and opinions are 100% honest and mine. Post may include affiliate links, which means if you click on a link and purchase something, you won't pay anything extra but it will help support this blog.
.
When we bought our first home, I don't know if I was more excited about the cookie sheet organizer above the fridge or the intercom system. This was before Bluetooth speakers and "there's an app for that" smartphones and tablets, so the fact you could check on your kids (who've been silent far too long) without having to hike up two flights of stairs was pretty dang cool. Of course, there wasn't video capability; you had to use your power of discernment to figure out if the noises you heard were crayons on paper or Sharpie on walls.
.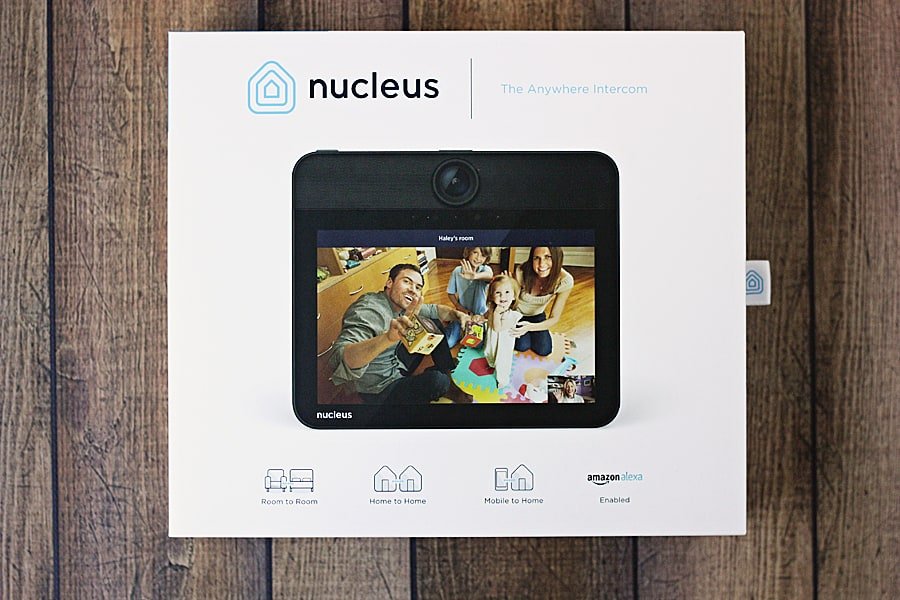 .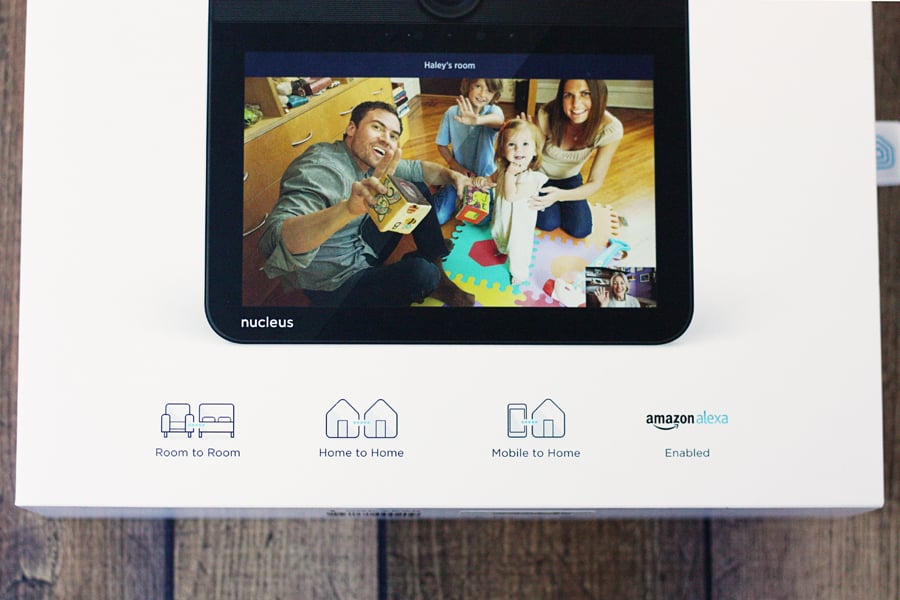 .
While my kids are beyond the stage of Sharpie on everything but paper, they are old enough to stay home alone. But at 9 and 11, they don't own cell phones nor do we have a land line, which makes it a little tricky to get in touch. In addition, our home has a second floor and a basement. At night, half my kids are two flights away, a fact that makes the 11-year-old a little nervous. And I admit, not being able to hear him if he's in trouble (i.e., blowing chunks after midnight), makes me a bit nervous too.
.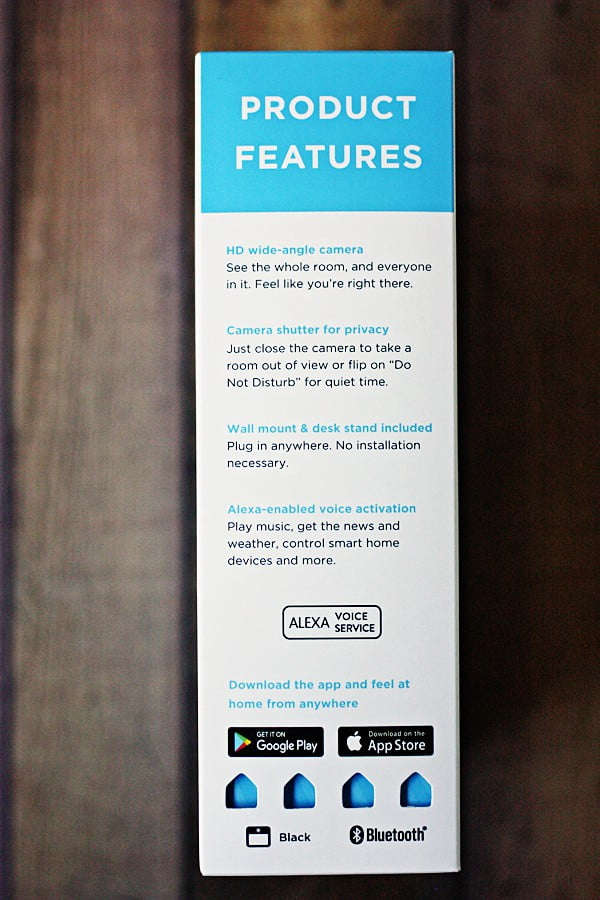 .
When I saw Nucleus at CES 2017, it was truly one of my favorite products. I loved the idea of an "anywhere intercom"—an intercom that connects over WiFi, has an accompanying app and can connect room to room and home to home (I'm trying to convince my parents to get one!). Plus it has a 120-degree HD camera AND is compatible with Amazon Alexa.
.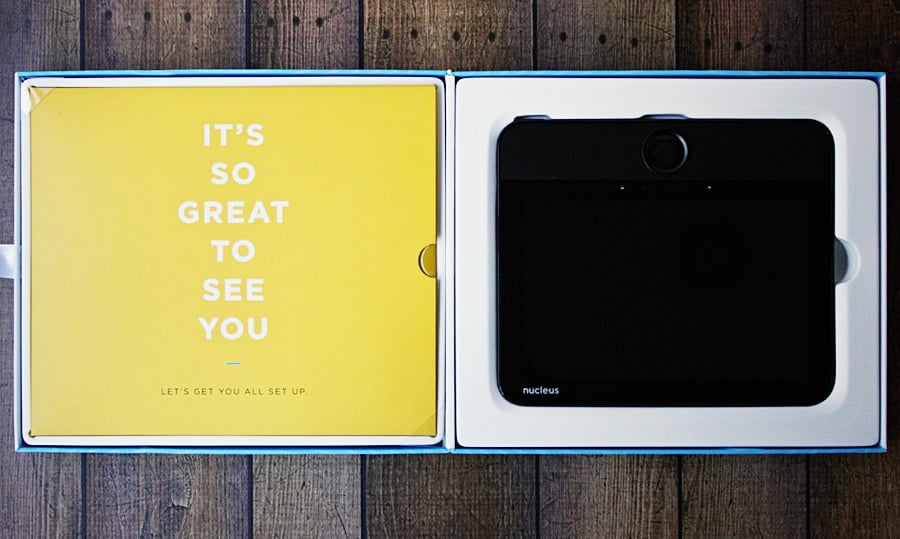 .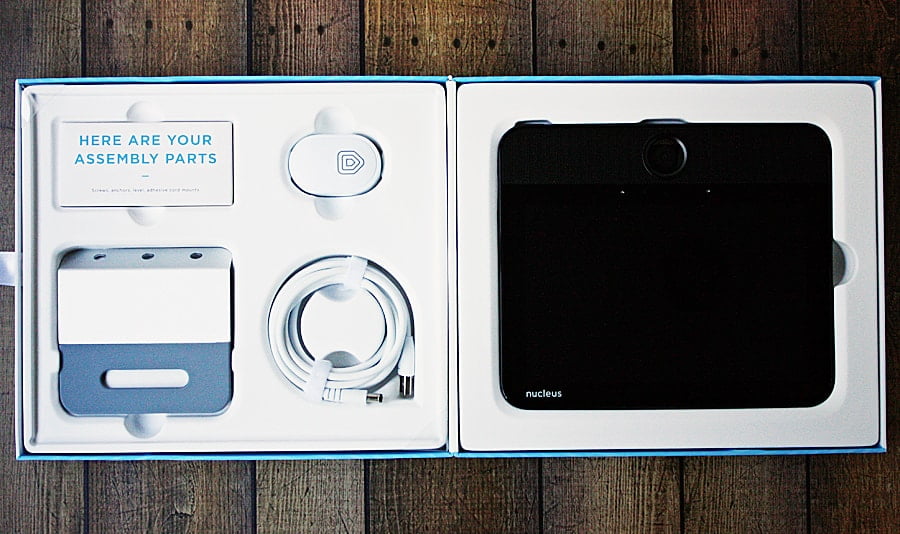 .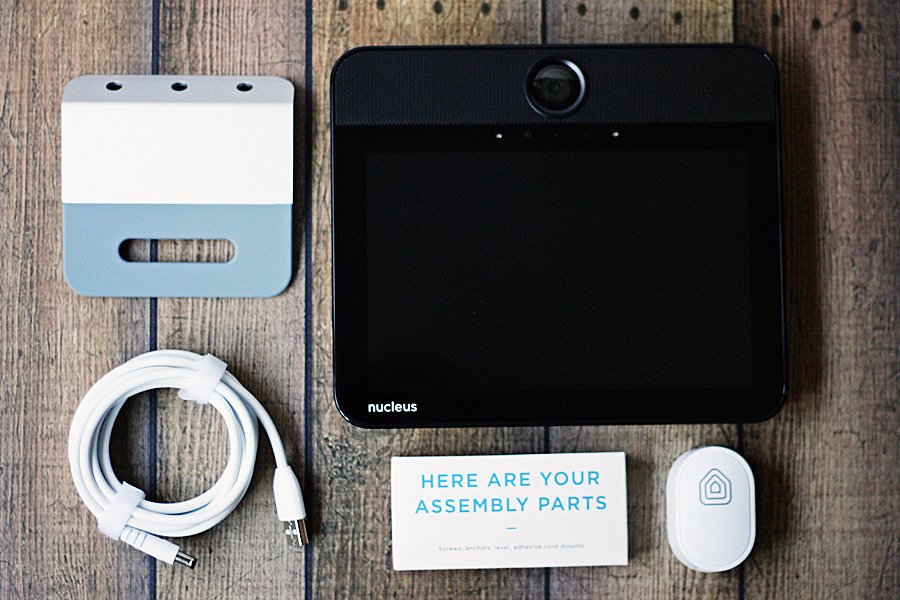 .
Before I get to the pros and cons (fortunately more pros than cons), here's a little video to introduce you to the new Nucleus:
.
.
And here are a few of the basics:
Plug in the power cable and follow on-screen prompts to set up your Nucleus in just minutes.
Connect to the internet via WiFi or Ethernet.
Use your unique Home and Remote codes to establish secure connections between devices.
Interact room to room, home to home or mobile to home.
Toggle among Instant answer, Privacy (manual answer) or Do Not Disturb.
Slide the shutter over the camera to remove a room from view.
Call using voice and/or video.
Use the mobile app (compatible with iPhone 5s or later and Android 5 or later) to check in from anywhere.
Play music, control smart devices and start a call using your voice thanks to Amazon Alexa compatibility.
.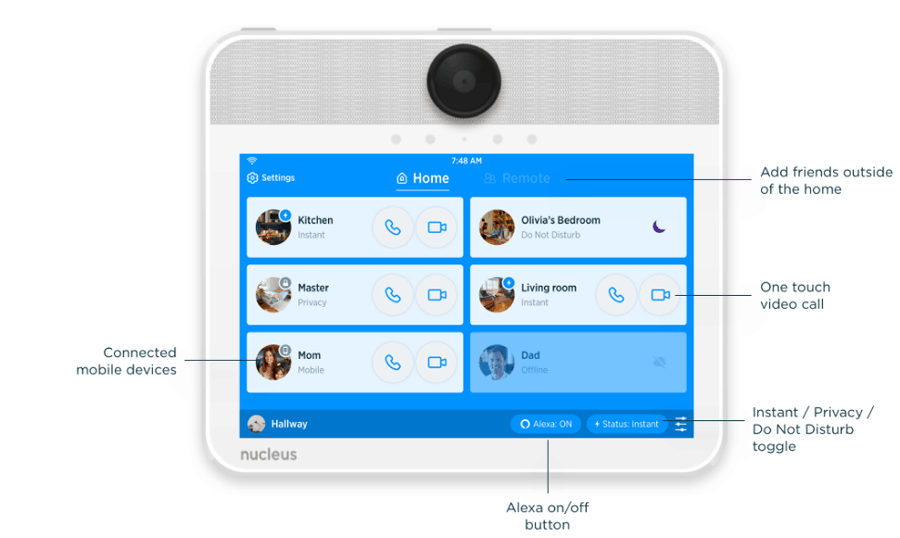 .
I'm not lying when I say I thoroughly enjoyed the packaging.
.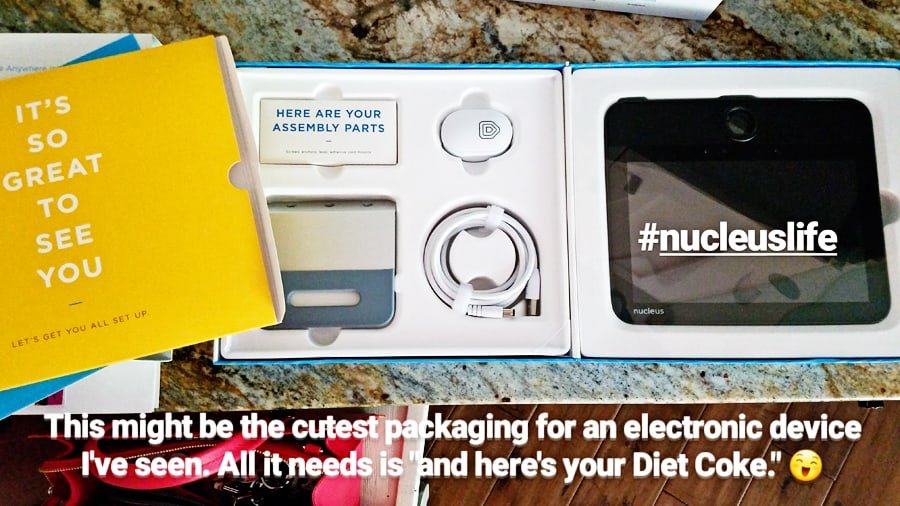 .
We put a Nucleus intercom in our kitchen, the master bedroom and the basement. It took less than 15 minutes to set up the first device including creating an account, receiving our home's unique code, connecting to WiFi, updating the software and enabling Alexa. It took even less time to set up the remaining devices.
.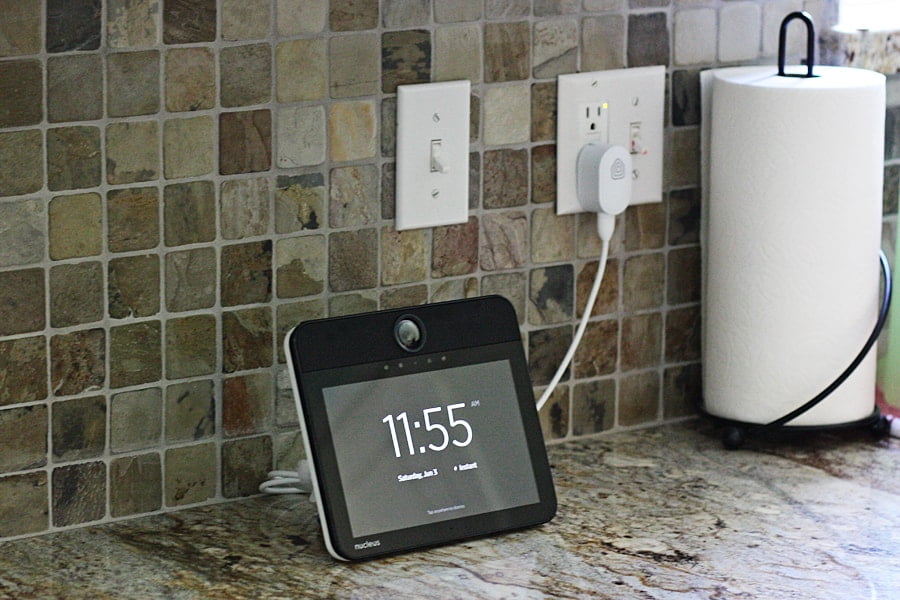 .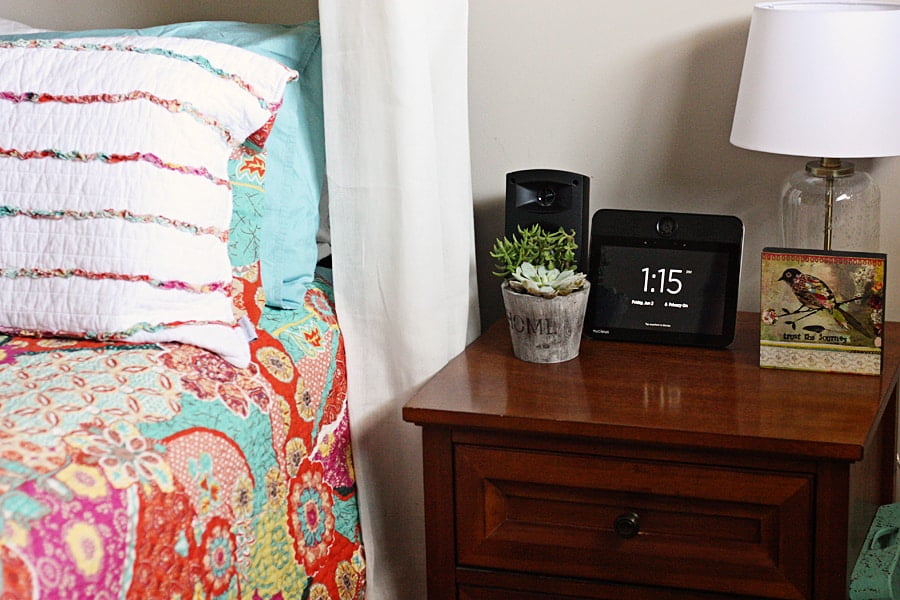 .
I downloaded the Nucleus mobile app and had Nathan and the older two girls do the same. They used our unique code to connect (I had to approve their requests) and then did their best to create the perfect account names.
.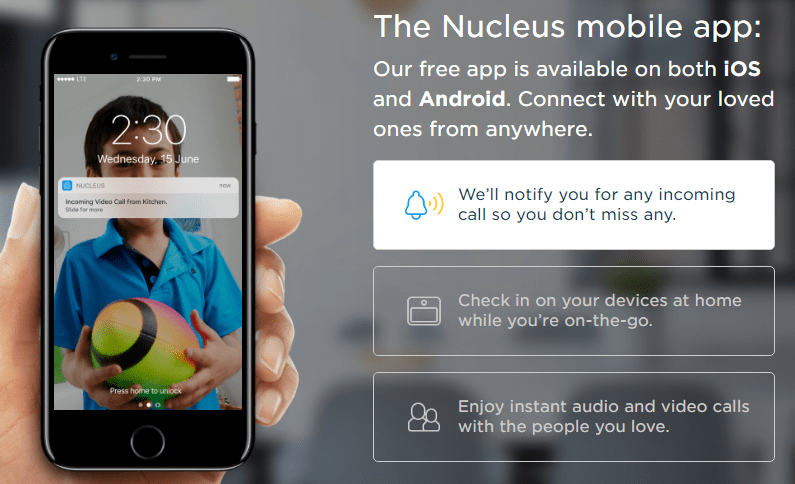 .
Note: If you use only emojis as your name, you can't use Alexa on your Nucleus intercom because she doesn't speak emoji.
.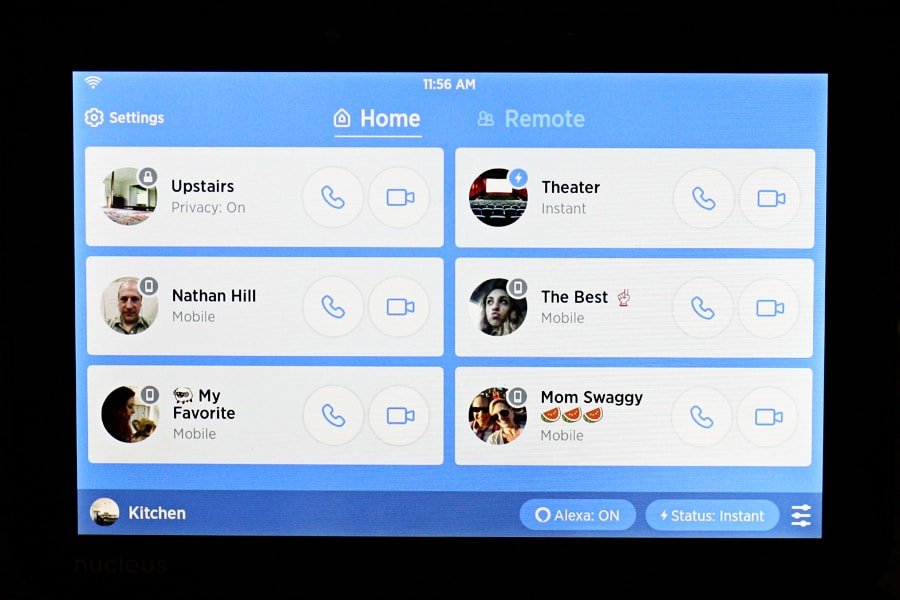 .
You've gotta love my girls' senses of humor when it comes to their account names (and mine). They thoroughly enjoy it when I have to say, "Alexa, use Nucleus to call The Favorite," or, "Alexa, use Nucleus to call The Best."
Here are a couple screen shots of the Nucleus app in action. I was heading home from running errands and wanted to see what everyone was up to. I first tried the kitchen…
.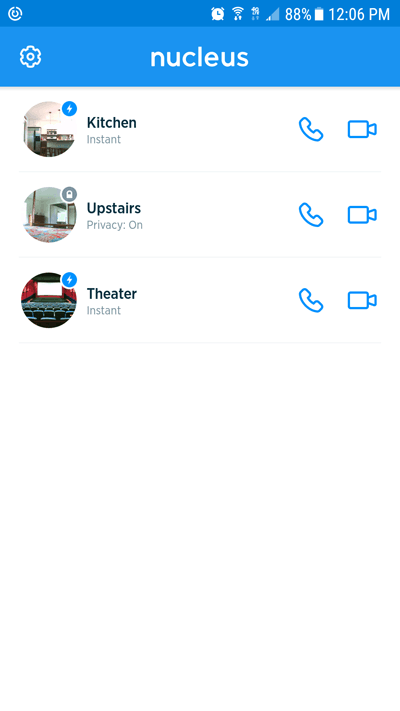 .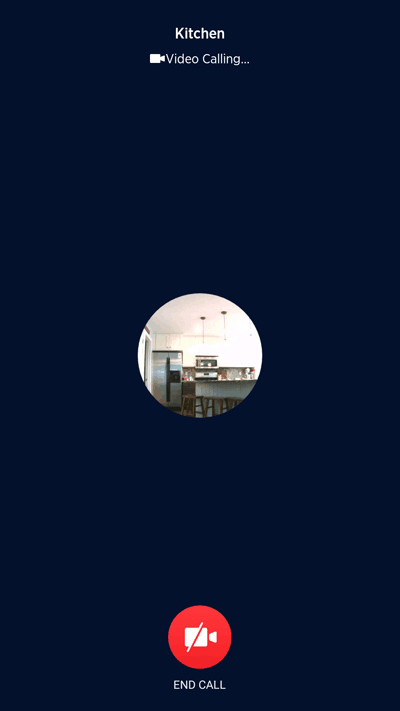 .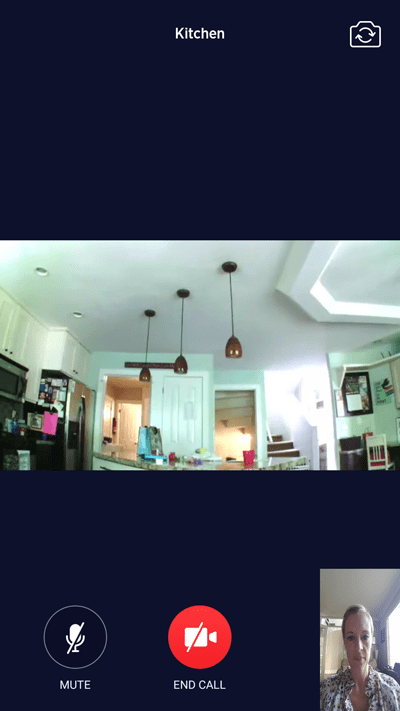 .
But apparently no one wanted to talk to me. Then I tried the basement…
.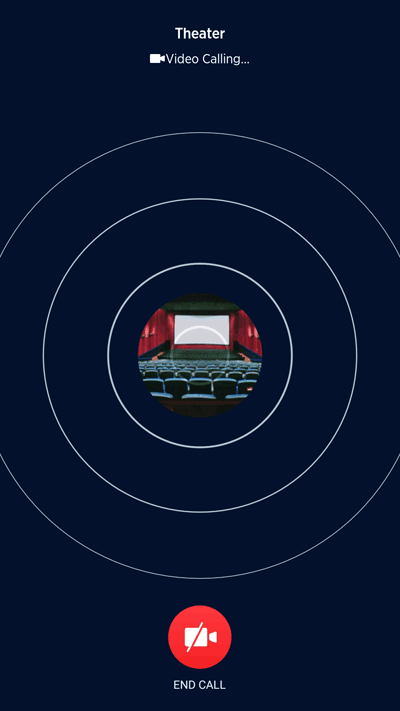 .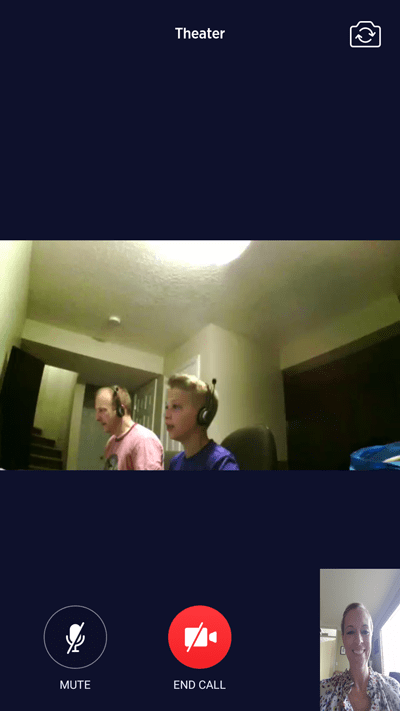 .
Yeah, that's not surprising. #fathersonbonding
I originally placed the kitchen Nucleus intercom on Instant so it would automatically pick up when anyone called. That quickly changed once we discovered George would call from the basement any time he heard someone upstairs. (It got a little crazy to be honest.) But I did enjoy him calling the master bedroom when he was heading to bed because it saved me those extra trips up and down the stairs checking to see if he was ready for his goodnight kiss.
Even at nearly 12 years old, he still likes me to tuck him in at night. I'm not complaining.
After about a week of testing, here's what we thought of our Nucleus intercom.
.
PROS
The Nucleus intercom comes in both black and white so you can pair it with just about any decor.
Setup is super quick and easy.
User interface is intuitive, settings are easy to navigate and we love the one-touch calling.
You have two options for mounting: desk stand or wall.
The devices are lightweight and easy to move around (if you have them on a stand like we do).
Shutter is a nice option for covering the camera, especially if you have a device in a bedroom.
The 120-degree HD camera allows you to see the entire room.
Alexa option is nice checking the weather, playing music and asking random questions (because that's what kids do).
Love the mobile app for calling home when you don't have a landline or FaceTime (and Google Hangouts isn't always reliable).
A home-to-home option so grandparents can connect with grandkids, kids can check on elderly parents or parents can check on sleeping children.
Nucleus offers a risk-free, 60-day return policy.
.
CONS
We experienced the occasional audio delay or echo. We haven't quite figured out how to fix this yet.
Alexa isn't very smart on this device. Sometimes she seems to have a hard time figuring out what we're asking. We've disabled Alexa on most of the devices because she seems to always think we're talking to her when we're not.
I have yet to feel like we're experience true HD with the camera, though I do love it's wide-angle lens.
The device doesn't have an internal battery; if it's not plugged in, it doesn't work.
.
That last one is my biggest hangup with the Nucleus intercom. I really, really wish it had an internal battery not only so I don't have to unplug and plug it in every time I decide to move it but also in case of emergency. If the power goes out and I'm not home, I have to rely on Google Hangouts on my old iPad and hope it's somewhere the kids can find it.
But overall, Nucleus is a welcome addition in our home. George is especially a fan of Alex being able to play Twenty One Pilots any time he requests it and I love calling on my way home to let people know I'll need help bringing in groceries. I'll also sleep better knowing those with basement bedrooms can quickly and easily get a hold of me in the middle of the night.
Here's some video of our new Nucleus devices (Nuclei?) in action!
.
.
Visit NucleusLife.com for more information. You can read customer reviews and purchase your own smart intercom on Amazon.com.
.
.
If you're looking for more yummy recipes, you should browse my "best of" Pinterest board.
.
.

Feel free to "like" Is This Really My Life on Facebook. It won't earn you an extra entry in a giveaway but it will give you warm fuzzies.
Don't forget to sign up for free Is This Really My Life updates via RSS or email so you don't miss a single awesome post.
.