So you've missed out on a few conferences already this year (Mom 2.0 Summit, Blissdom) and there's a snowball's chance you'll hit BlogHer without a sponsor (okay, maybe that's just me), but that doesn't mean all is lost. You can join me (please, PLEASE join me!) for the Casual Blogger Conference being held in my own backyard!

Okay, it's not in my backyard per se, but it is in Sandy, which is where my backyard is located. Pretty much every single super cool blogging friend I have is speaking at the Casual Blogger Conference (Vanessa, Quinn, Kristina, Sue and Shannon) plus a few super cool blogging women I haven't met...yet. The keynote speakers sound awesome (cue Matt Townsend, Communications Expert and Author; Courtney Kendrick of CJane fame and Sophie of GorgeouslyGreen) and the classes sound super duper nifty. Here is a sampling (you can find the full agenda here):
...
In typical blogging conference style, you'll find more than classes and lots of special learning moments. On the schedule is an exclusive girls' night out party with Teresa Collins and a concert with Mindy Gledhill! (I only recently discovered Mindy&mdashshe is AWESOME!)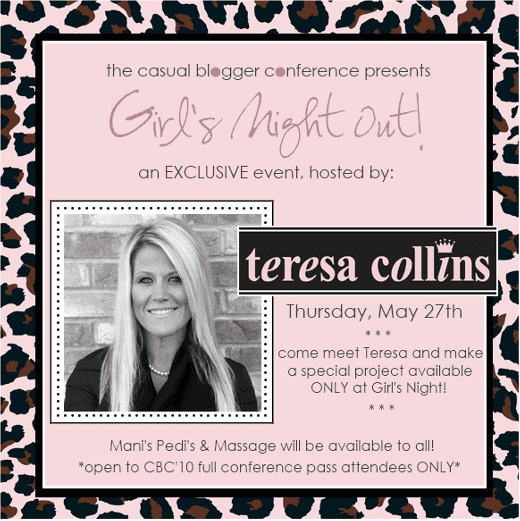 ...
I bought my Casual Blogger Conference ticket a few weeks ago not wanting to miss out on a local, information- and inspiration-packed, affordable (only $155 for a full-conference pass) blogging conference. And of course I'm going to support my blogging gals. Someone needs to be the designated attendee!
Here are the details:
Casual Blogger Conference
May 28th & 29th
Miller Free Enterprise Center in Sandy, Utah
You can browse the agenda here and read more about the conference here. I even heard there's some fab swag for the first 100 to register, but I fear that number has been reached already. If not, it's getting close! To purchase your CBC ticket and become my official blogging conference buddy (Michelle, you have yours already, right?!?!), click on the button in the sidebar at the top of this page or simply click on the one below. Either way I hope to see you there!

{click button above to buy your ticket...are you clicking yet? now? hello?}