Take your coffee experience to next level with our exciting round-up of 16 Fabulous Nespresso Recipes.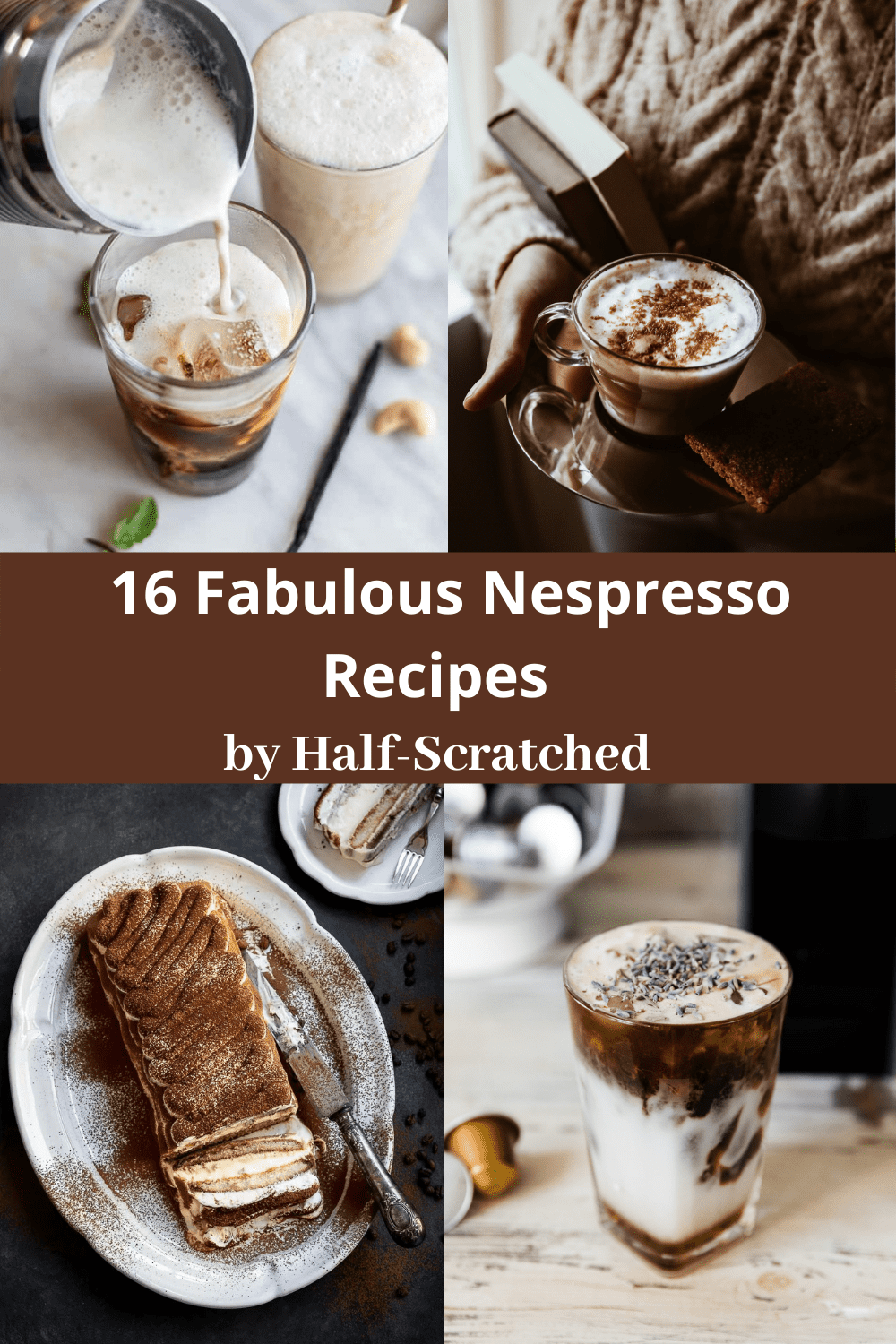 Can you imagine a world without coffee? Enjoying that cup of coffee with your friends and loved ones, waking up to the beautiful aroma of coffee in the morning. Coffee sure brings some sparkle into our day and makes memories. And ultimately it helps us slow down and enjoy the present moment.
Nespresso makes brewing that perfect cup of coffee a breeze. And whether you just bought the latest Nespresso machine or trying new coffee capsules and looking for inspiration or are already a Nespresso fan we have compiled a wonderful collection of Nespresso recipes for you to experience the ultimate coffee bliss.
Whatever you fancy - latte, mocha, ice coffee, tiramisu martini or decadent coffee dessert, dairy or dairy-free, we have got you covered.
1. Everyday Vanilla Latte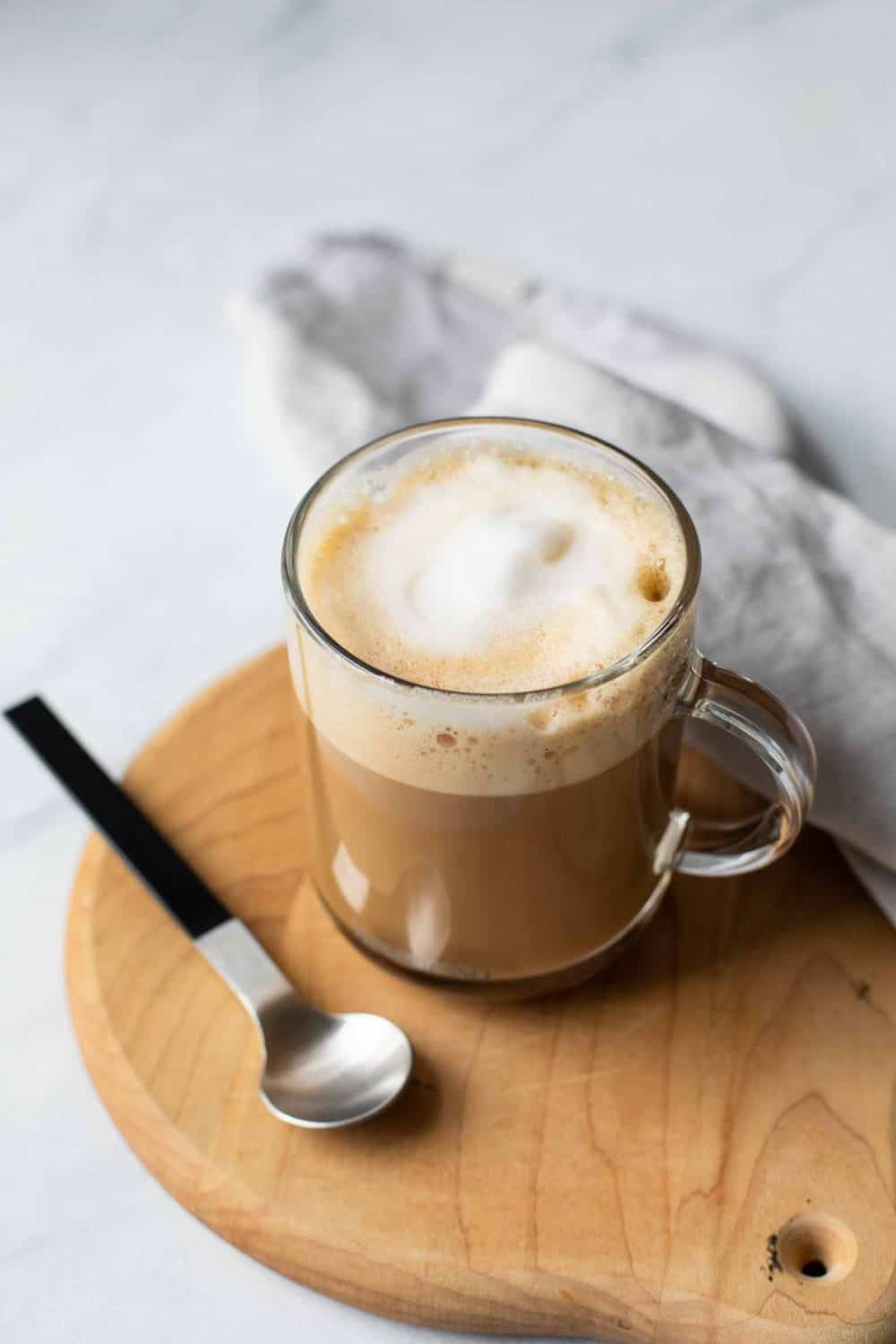 Fancy getting up to this frothy Everyday Vanilla Latte by Jar of Lemons? This quick to make creamy vanilla flavored latte is the perfect way to start your day.
2. Healthy Superfood Mocha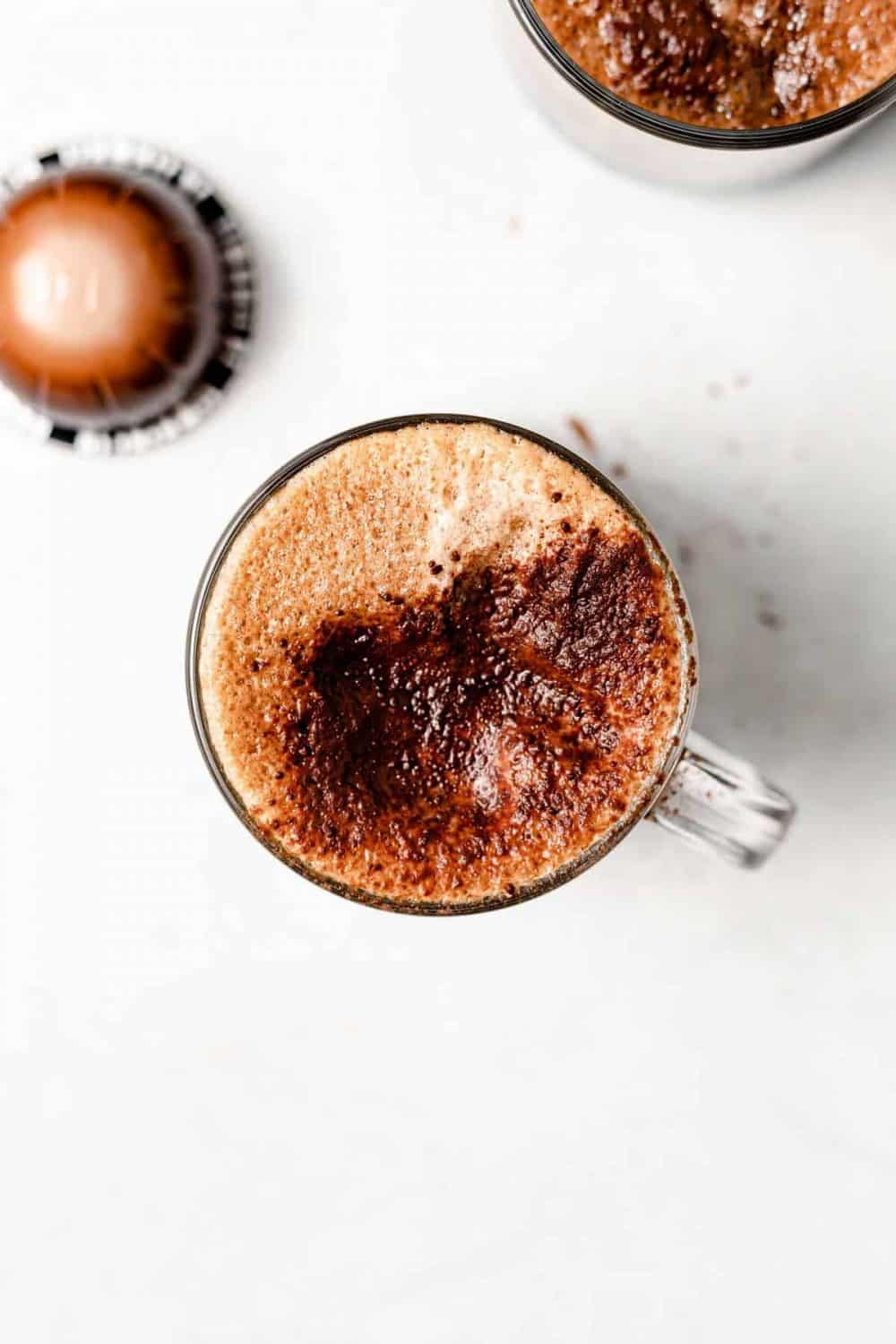 This vegan and paleo Healthy Superfood Mocha by Baked Ambrosia will have you feeling amazing. Made with Nespresso, coconut milk, raw cacao powder, maca powder, cinnamon and coconut oil and sweetened with maple syrup.
3. Honey Lavender Iced Latte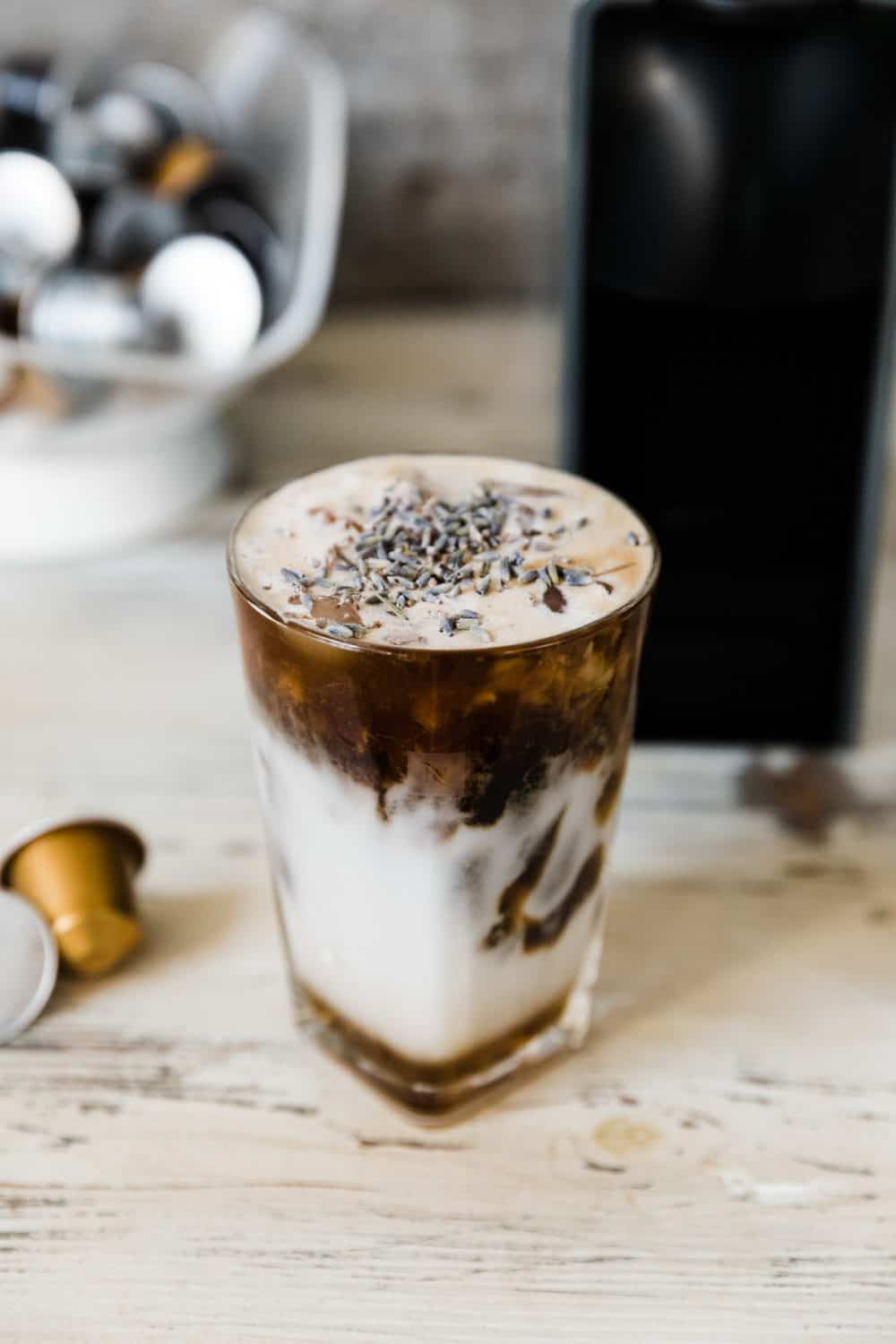 This beautiful dairy-free Honey Lavender Iced Latte by The Kentucky Gent has stolen our hearts. Flavored with fragrant lavender and honey this iced latte is sure to impress.
4. Costa Rica Tiramisu Martini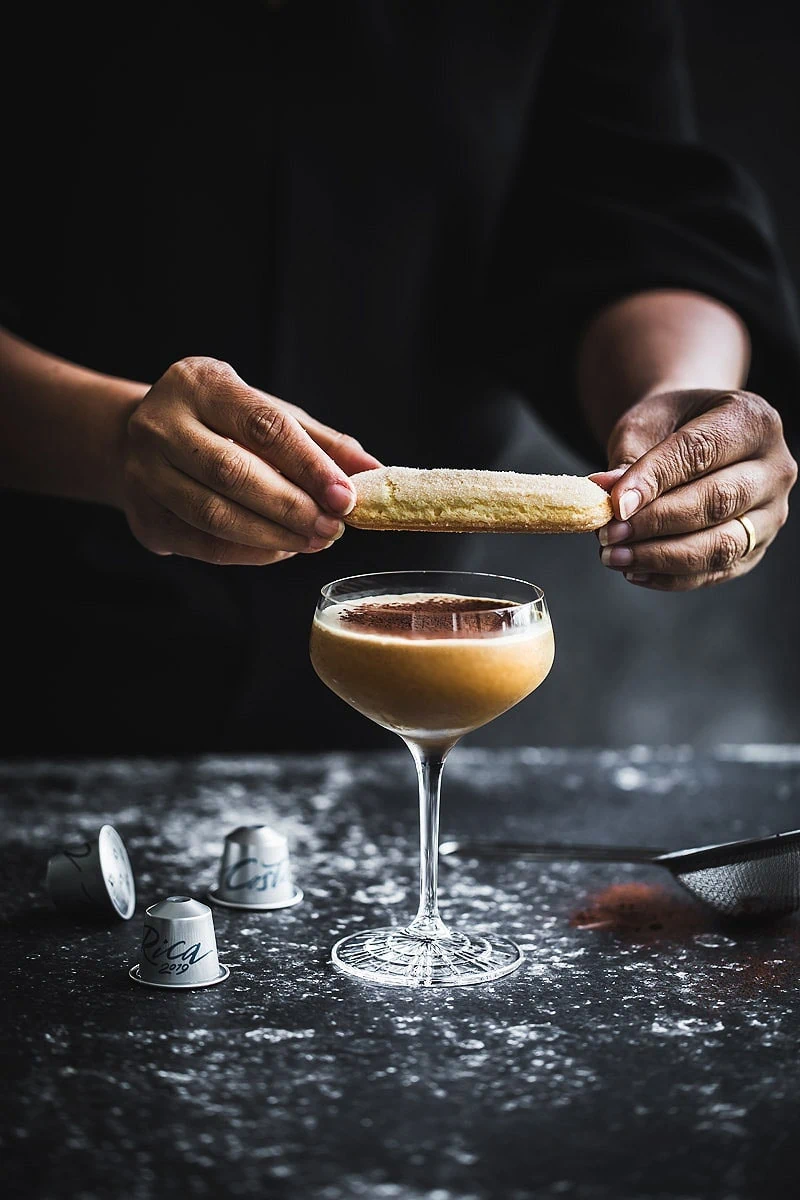 This fabulous Costa Rica Tiramisu Martini by Cook Republic will make a statement at your dinner party. Sweet with little spice notes from the liqueur this cocktail is created with Nespresso, white rum, marsala wine, coconut milk and vanilla.
5. Nespresso White Chocolate Tiramisu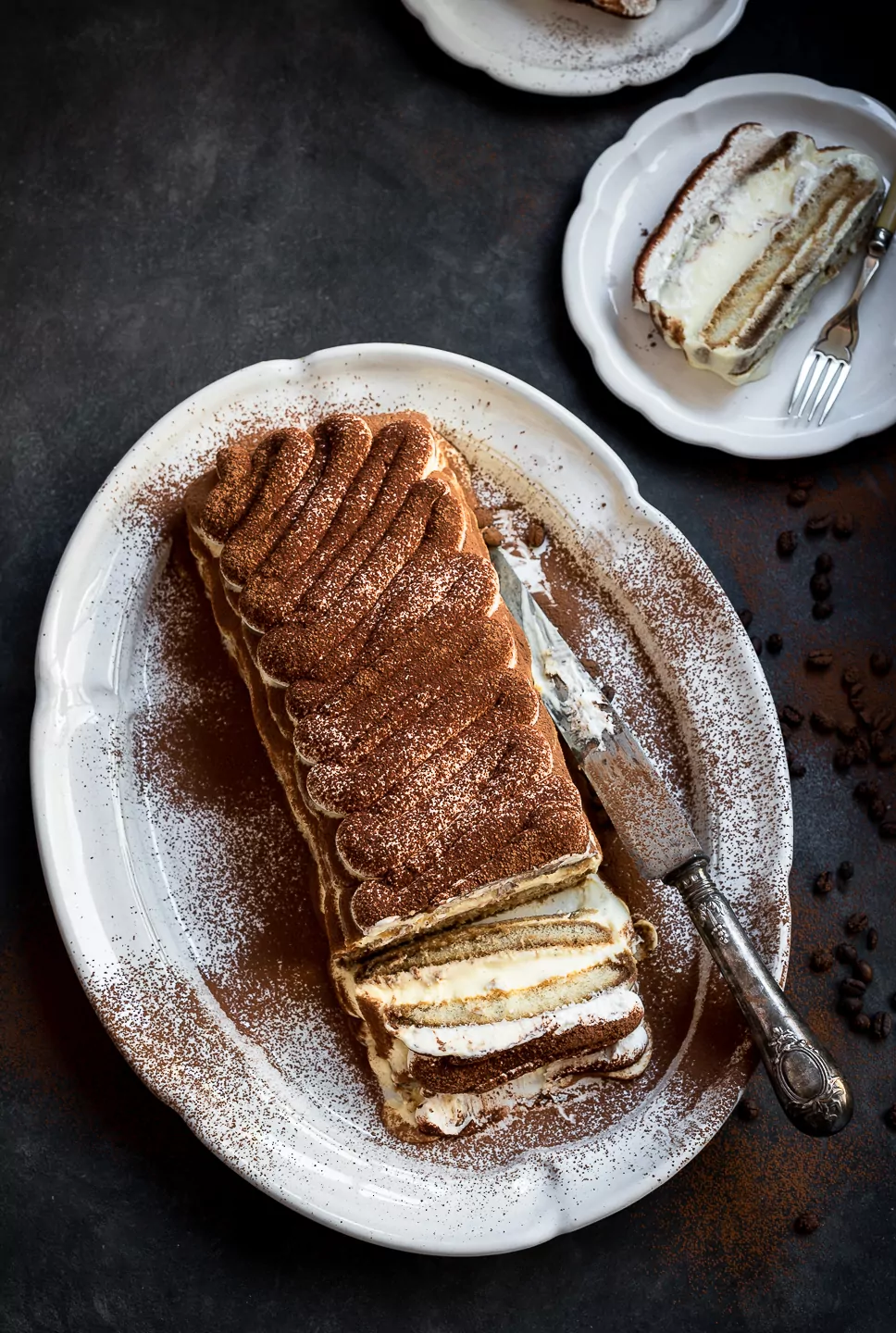 If you've never made a homemade tiramisu you're in for a treat. This luscious Nespresso White Chocolate Tiramisu by Bibby's Kitchen is just divine. So simple to make and so delicious.
6. Nespresso Campfire Mocha Latte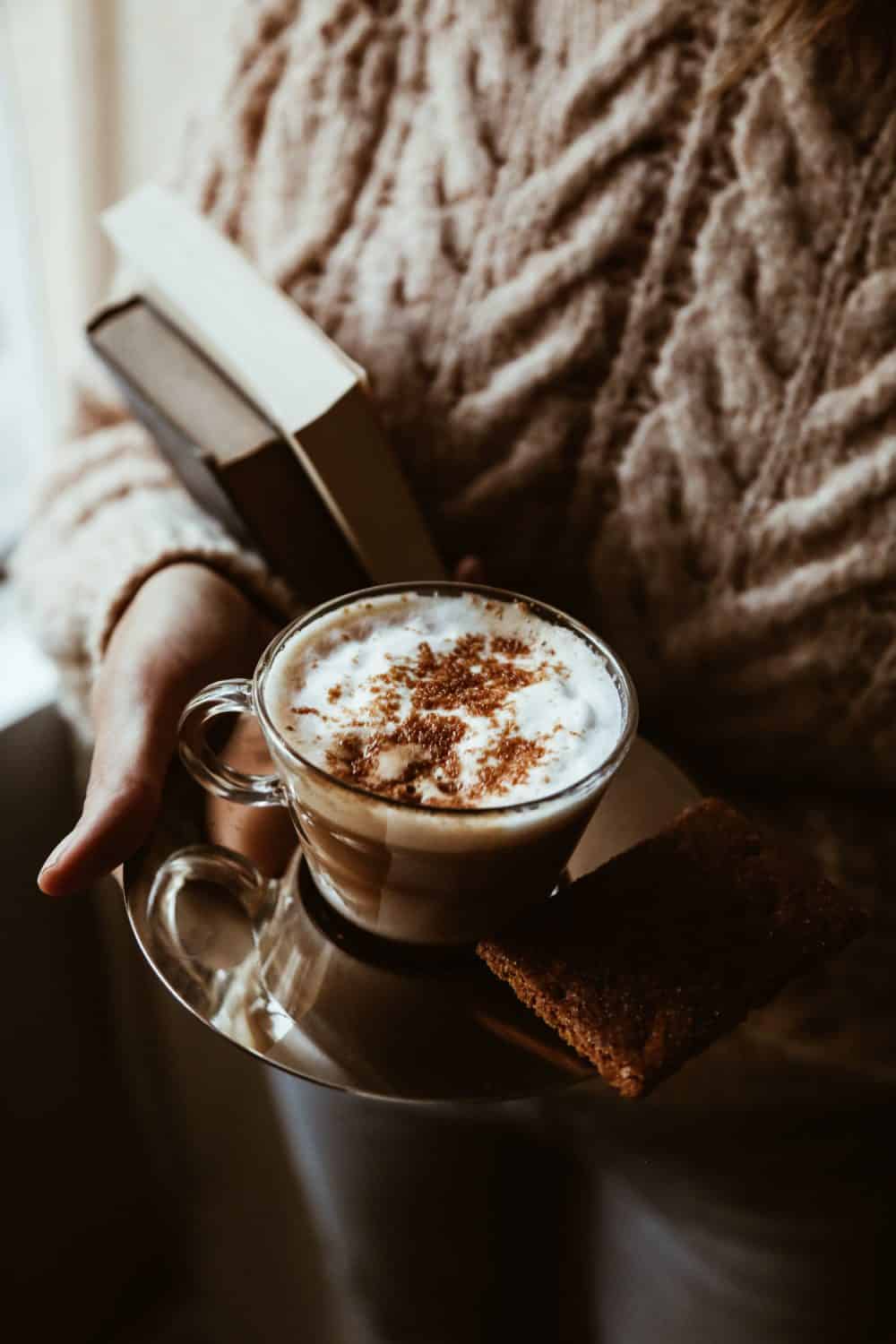 This warming Nespresso Campfire Mocha Latte by Alyssa Ponticello calls for cozy evenings by the fire. Sweetened with marshmallow and dark chocolate syrup and garnished with graham cracker crumbs.
7. Vegan Vanilla Iced Coffee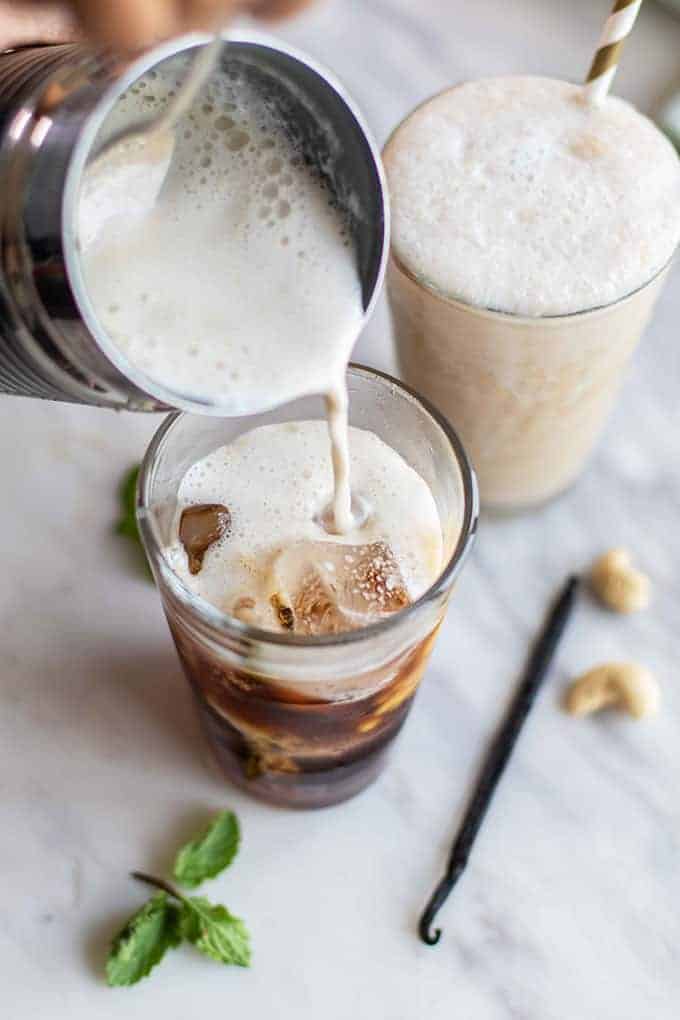 This dreamy Vegan Vanilla Iced Coffee by Sunkissed Kitchen is made with homemade vanilla cashew milk and lightly sweetened with date and vanilla. Enjoy it hot or cold.
8. Dark Chocolate Coffee Truffles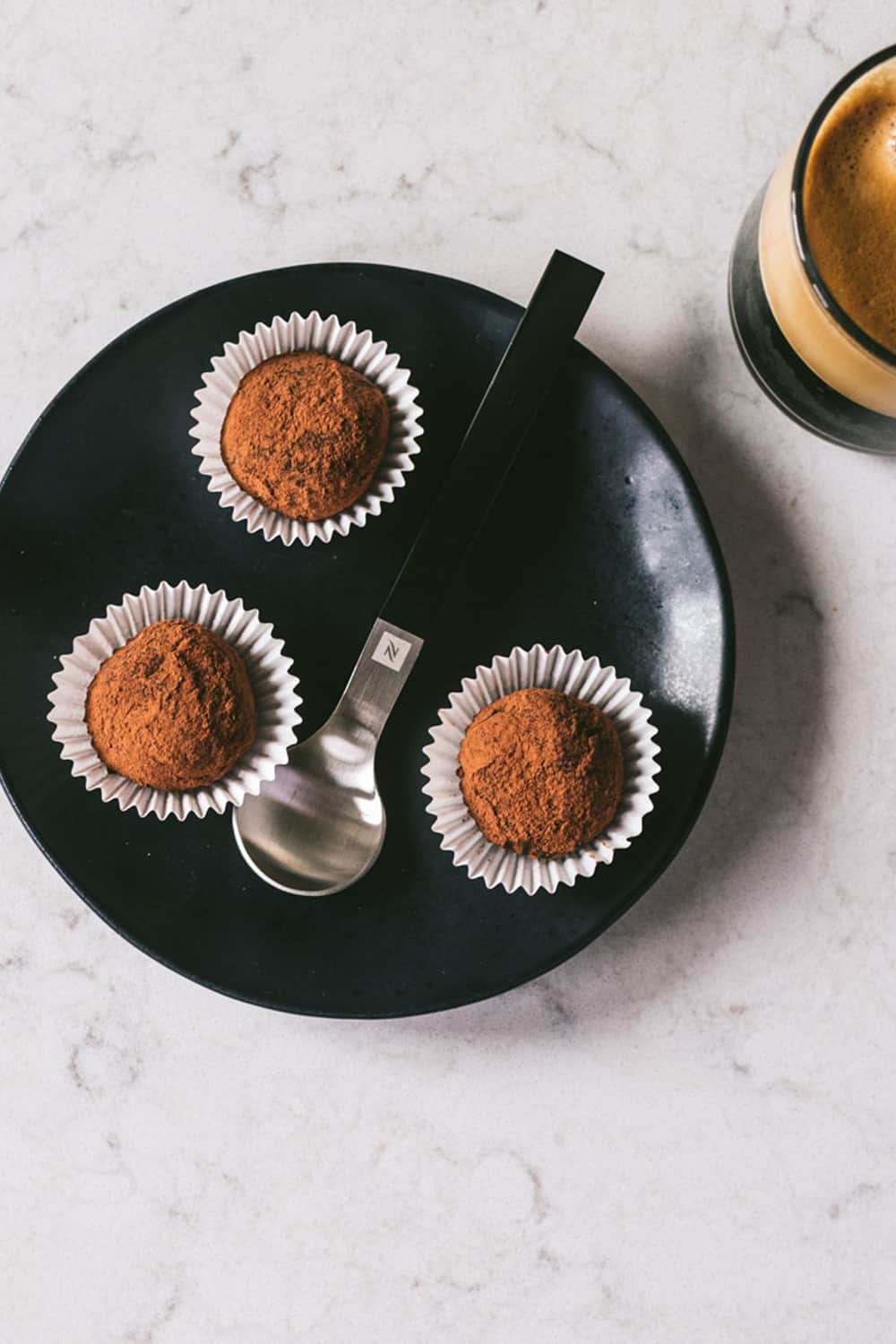 Make these simple five ingredients Dark Chocolate Coffee Truffles by Olive & Artisan. These melt in your mouth truffles are a decadent treat to enjoy with your cup of Nespresso.
9. Affogato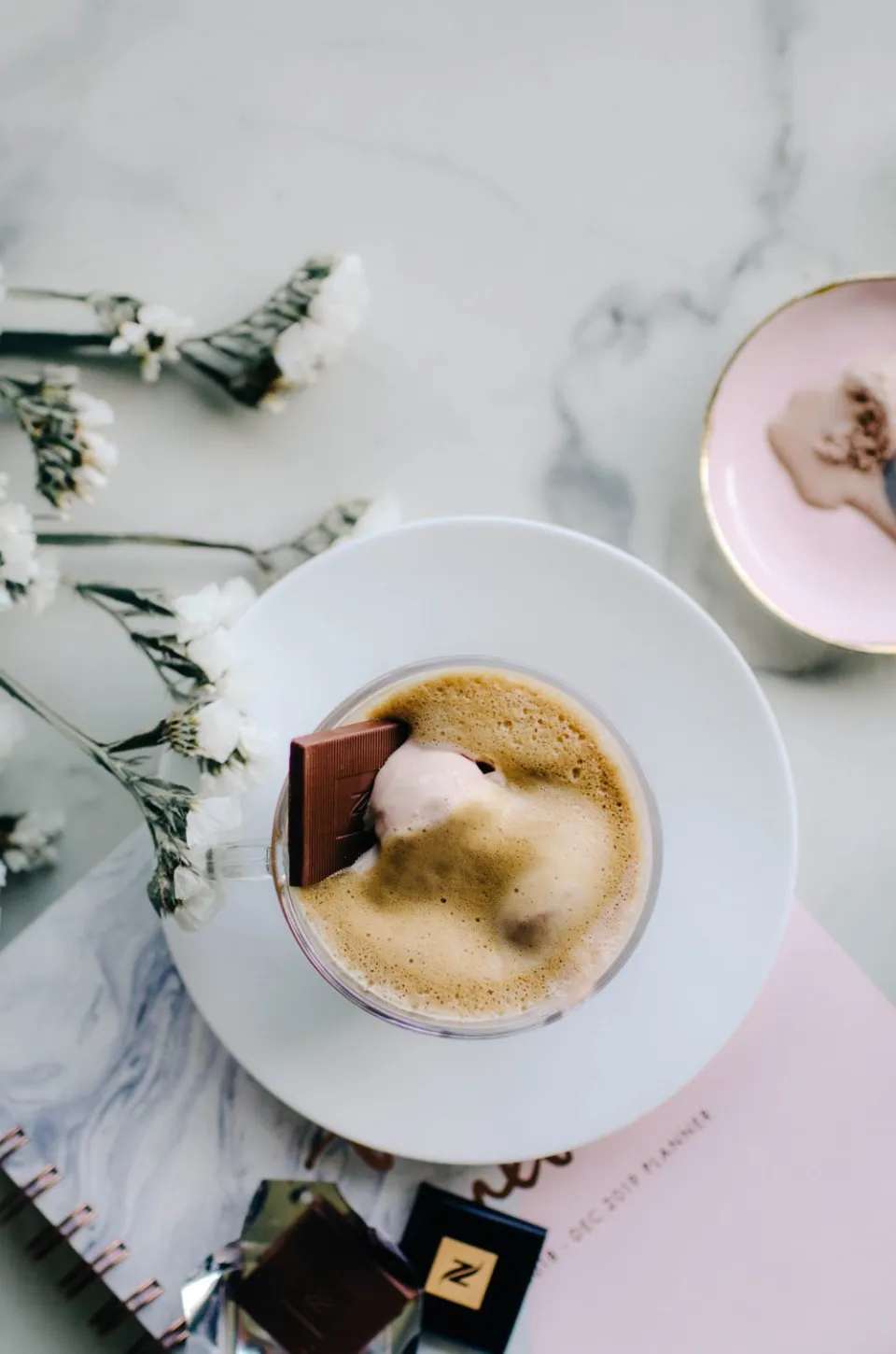 Italian-inspired summer dessert Affogato by Creative Wife and Joyful Worker is a simple mix of hot espresso and ice cream. So simple yet so moreish.
10. Iced Vanilla Coffee Latte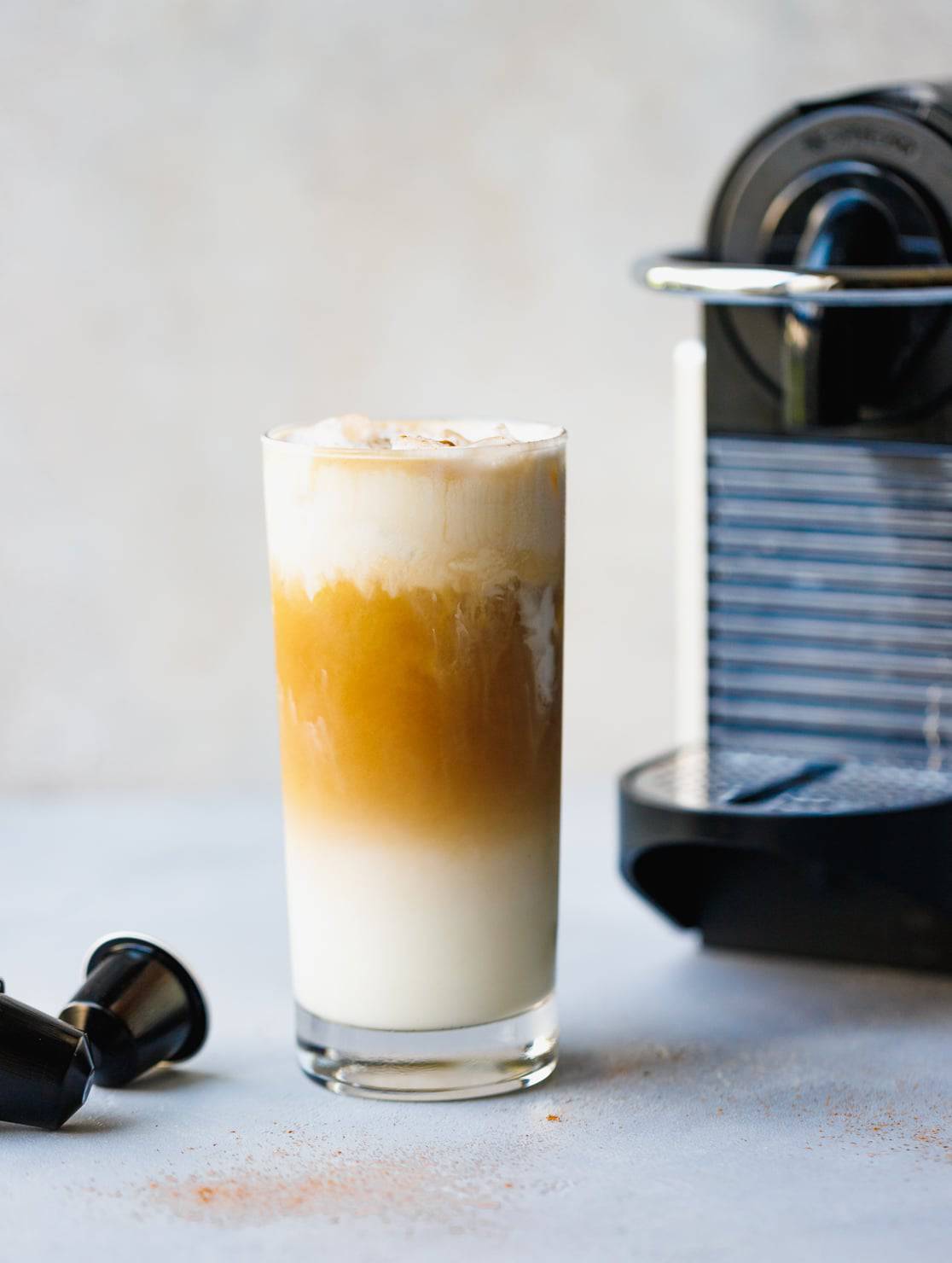 This refreshing Iced Vanilla Coffee Latte by Cooking LSL is the perfect summer drink. Create your own with your favorite Nespresso, vanilla, milk, your favorite sweetener and whipped cream.
11. Irish Mocha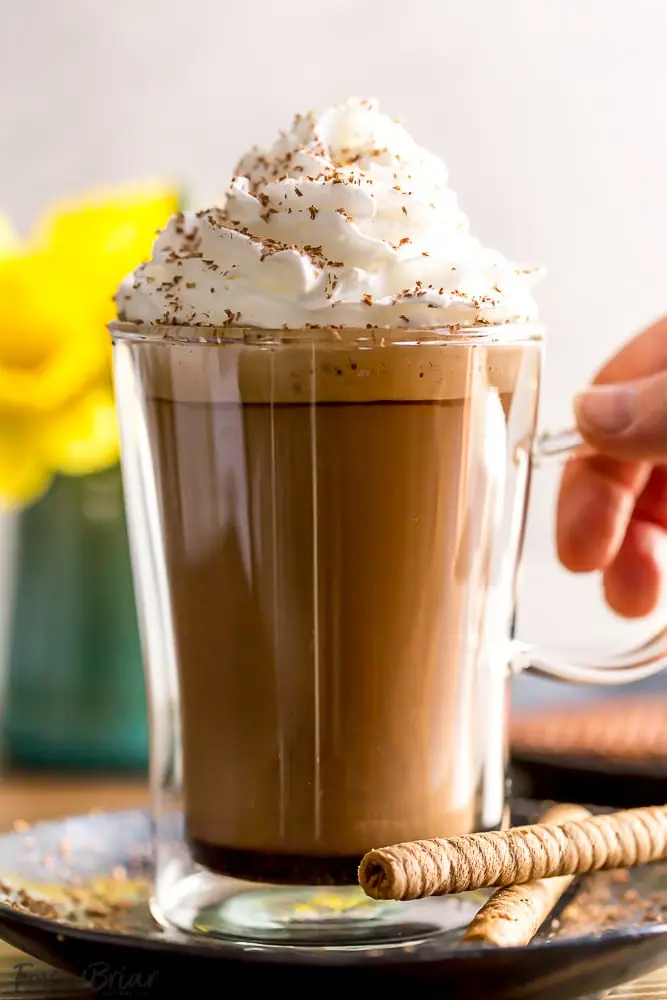 Awaken your senses with this Irish Mocha by Fox and Briar. This decadent cup of coffee is made with Nespresso, dark chocolate syrup, peppermint syrup, steamed milk, cream and chocolate shavings.
12. The Best Iced Nespresso Mint Lattes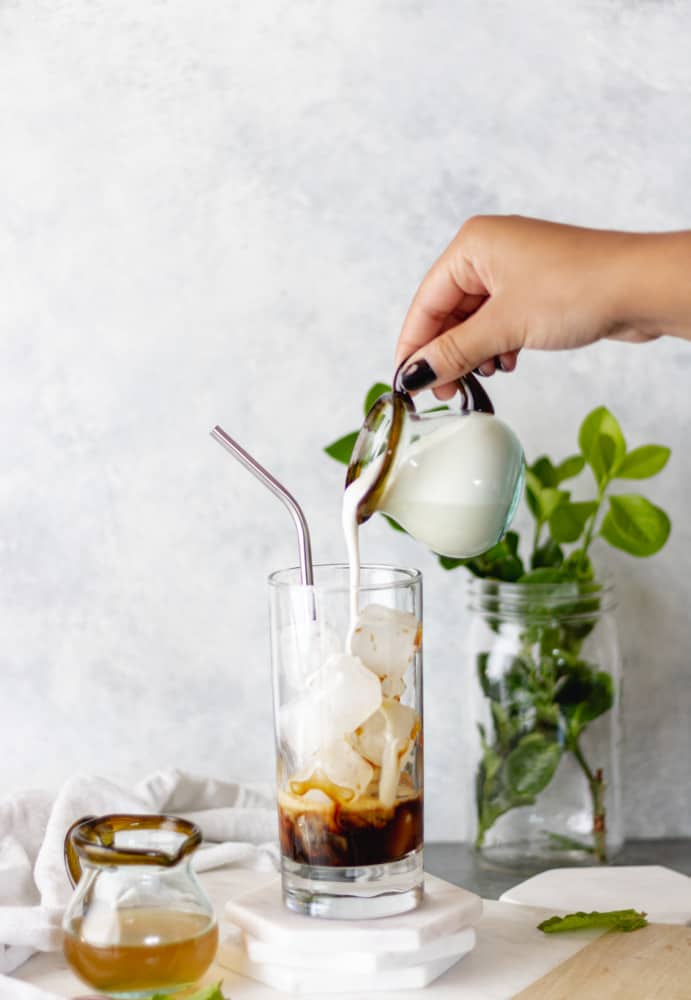 The Best Iced Nespresso Mint Lattes by A Life Delicious are minty refreshing and fun. These dairy-free lattes recipe uses plant-based oat milk, fresh mint and honey simple syrup.
13. Hygge Chocolate Coffee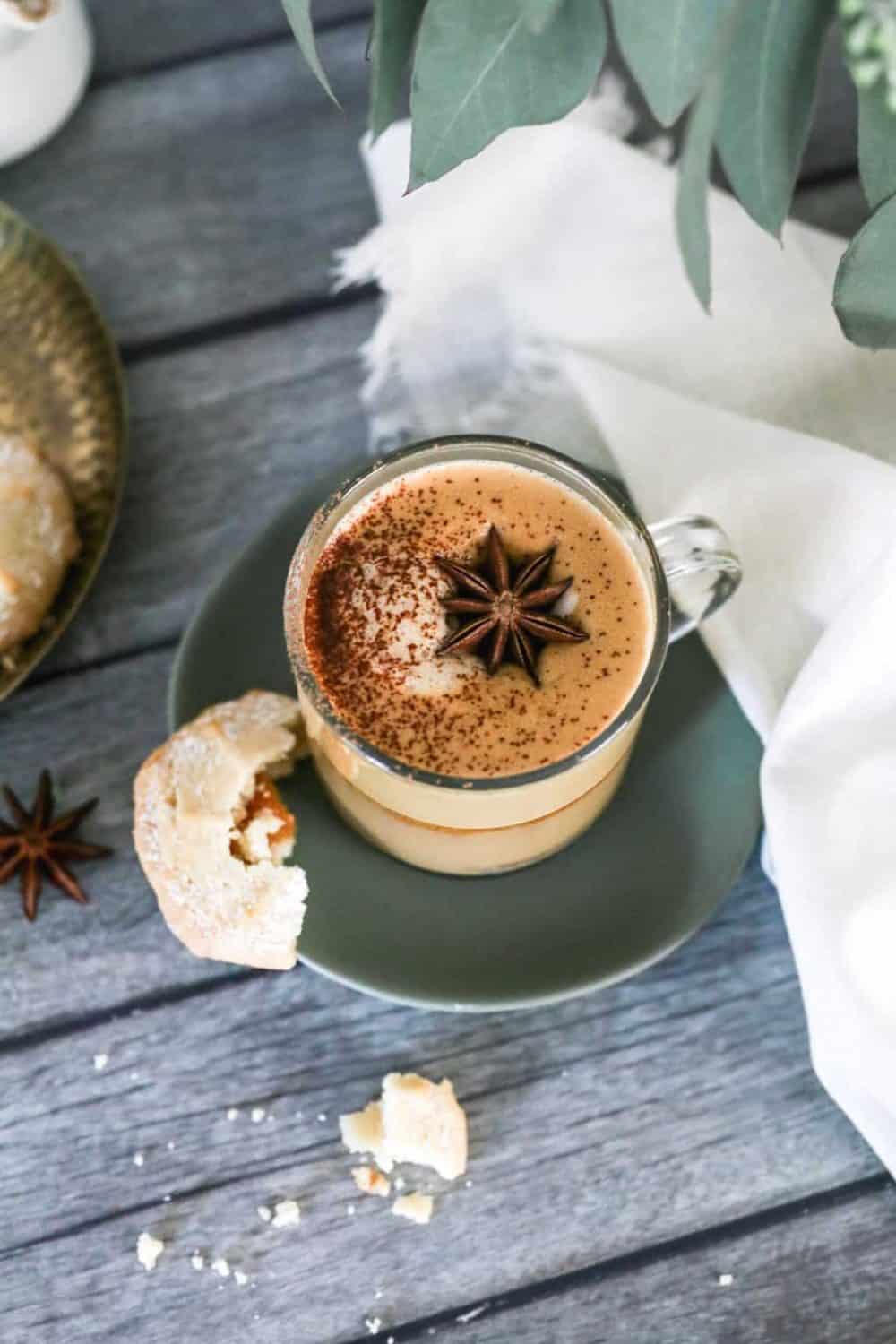 Slow down with this dairy-free Hygge Chocolate Coffee by Hello Glow. This luscious chocolate coffee drink is mixed with melted chocolate and garnished with a sprinkle of cinnamon and fragrant star anise.
14. Peppermint Mocha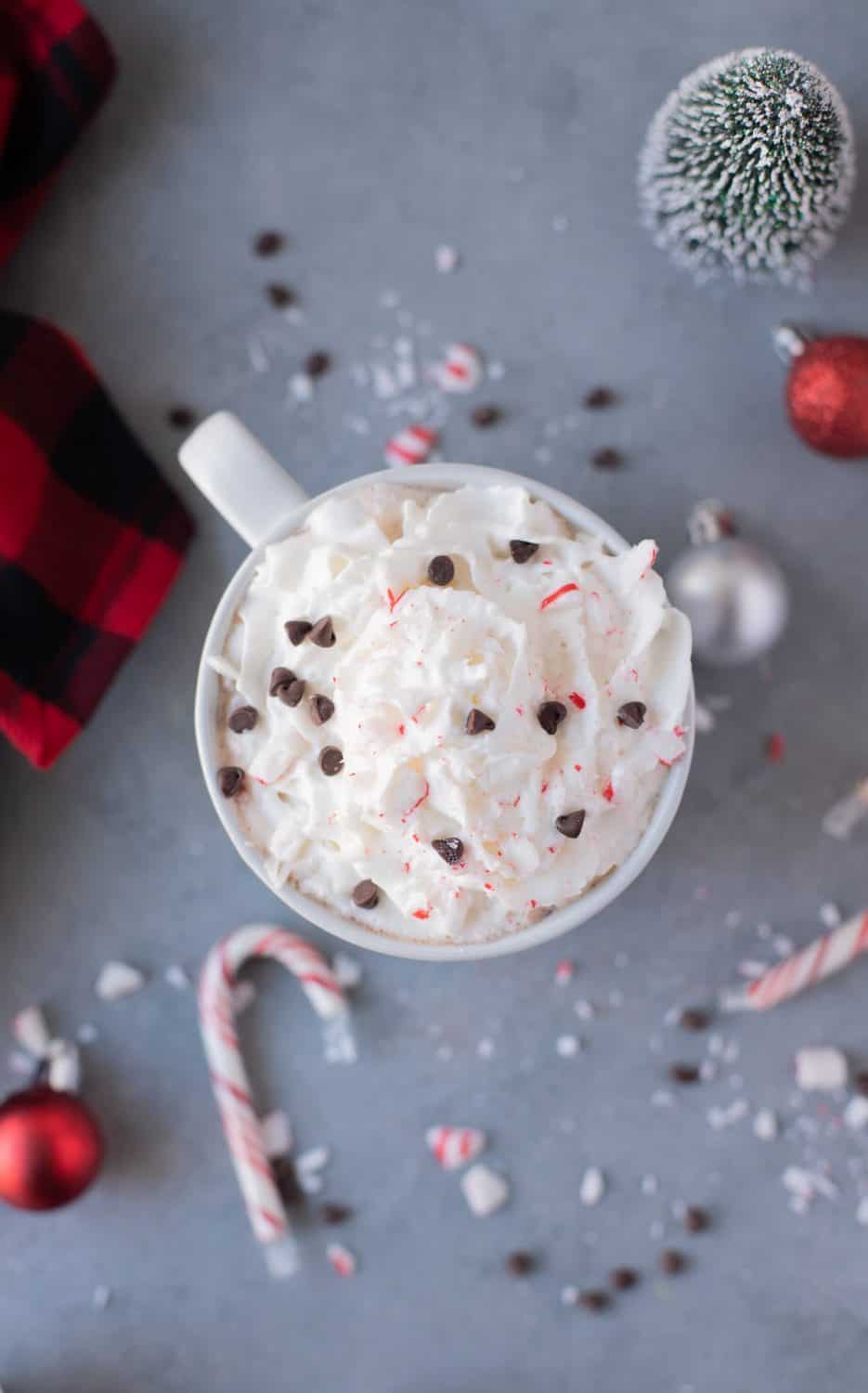 This healthy vegan Peppermint Mocha by The Clean Eating Couple is the perfect holiday drink. If you love buying a peppermint mocha from your favorite coffee shop, you'll love making this healthier alternative at home.
15. Iced Frappé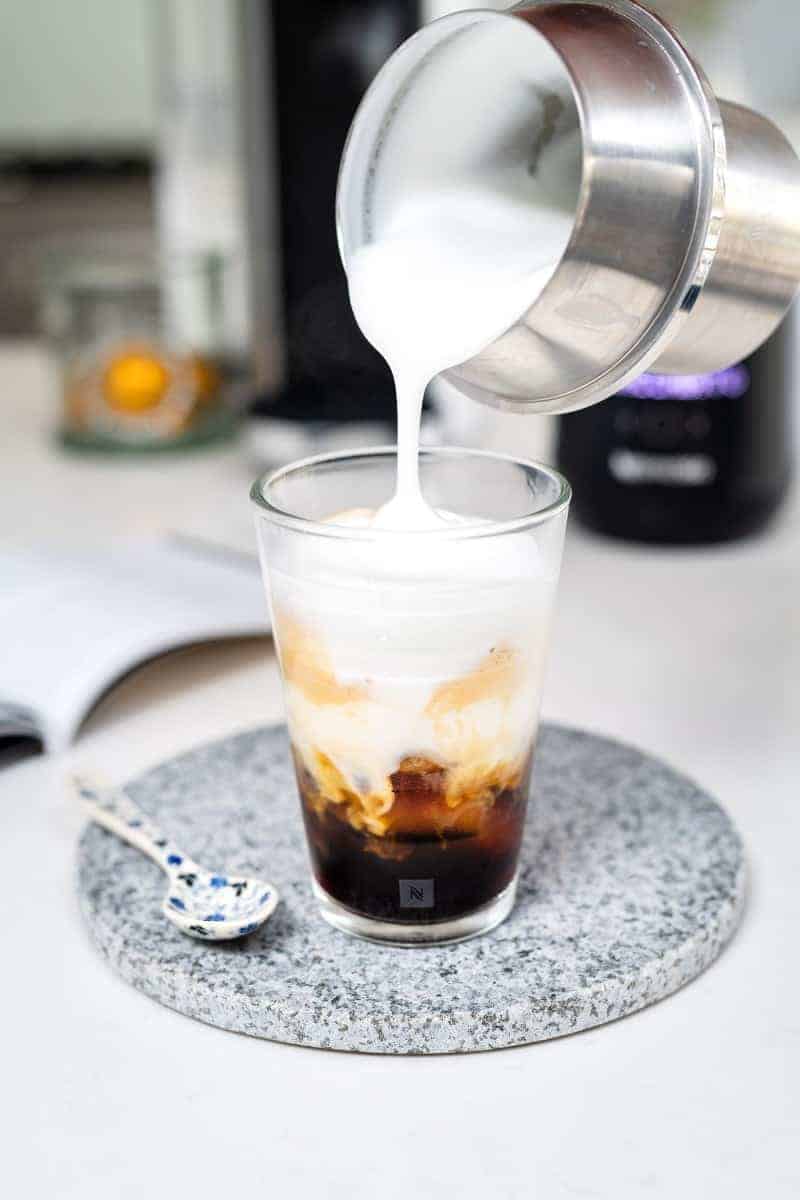 Making this refreshing Iced Frappé by Supergolden Bakes couldn't be easier with your Nespresso machine. This ice-cold coffee is the perfect way to keep you cool during the hot summer months.
16. Cafe Viennois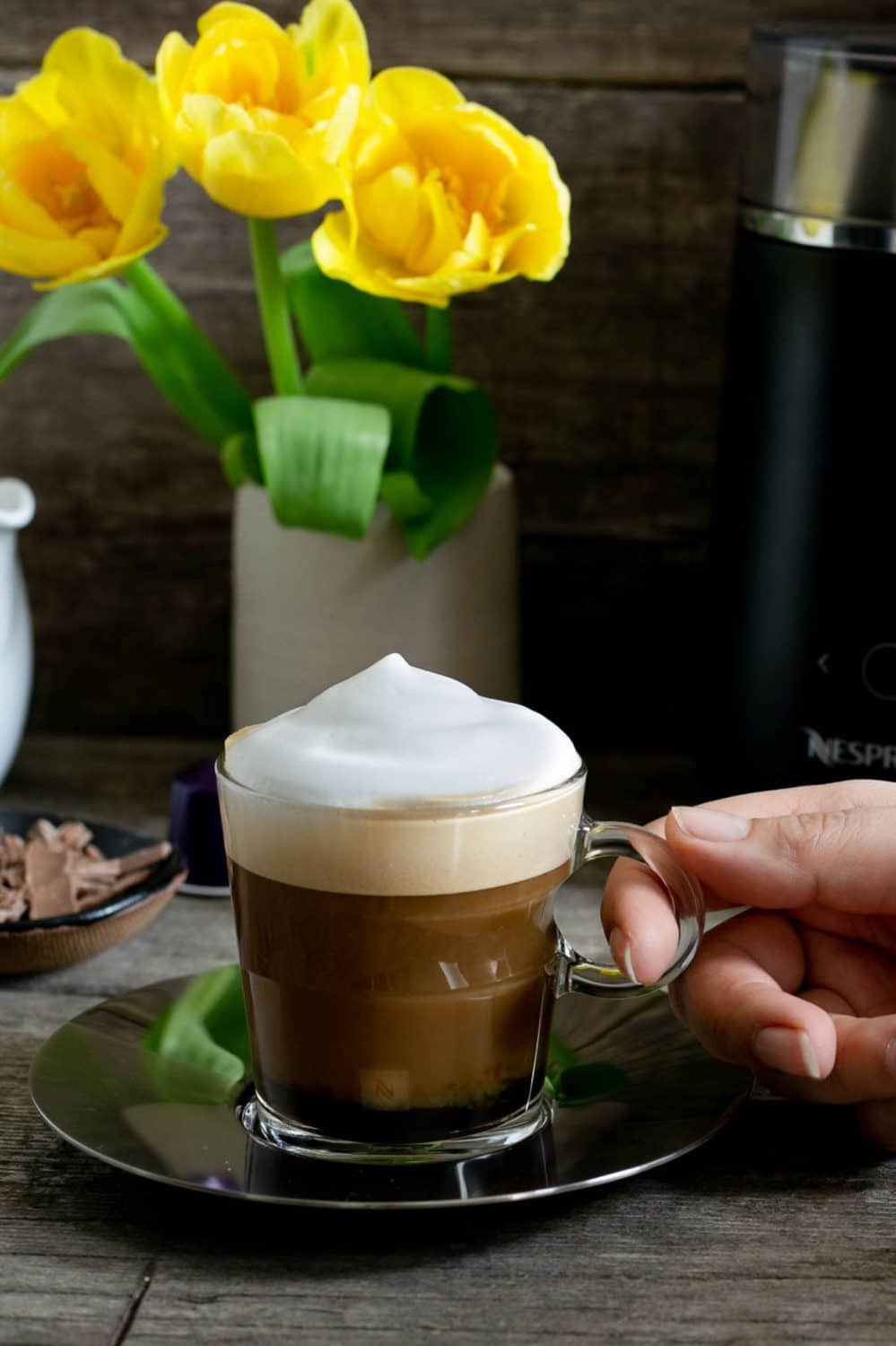 Cafe Viennois by Anna Banana is a classic and chic combination of coffee and whipped milk. It's the perfect coffee to make when you have guests around or when you feel like a special cup of coffee to enjoy on your own.