Use this super yummy oatmeal M&M cookie mix in a jar with free printable gift tag to welcome new neighbors to your neighborhood.
.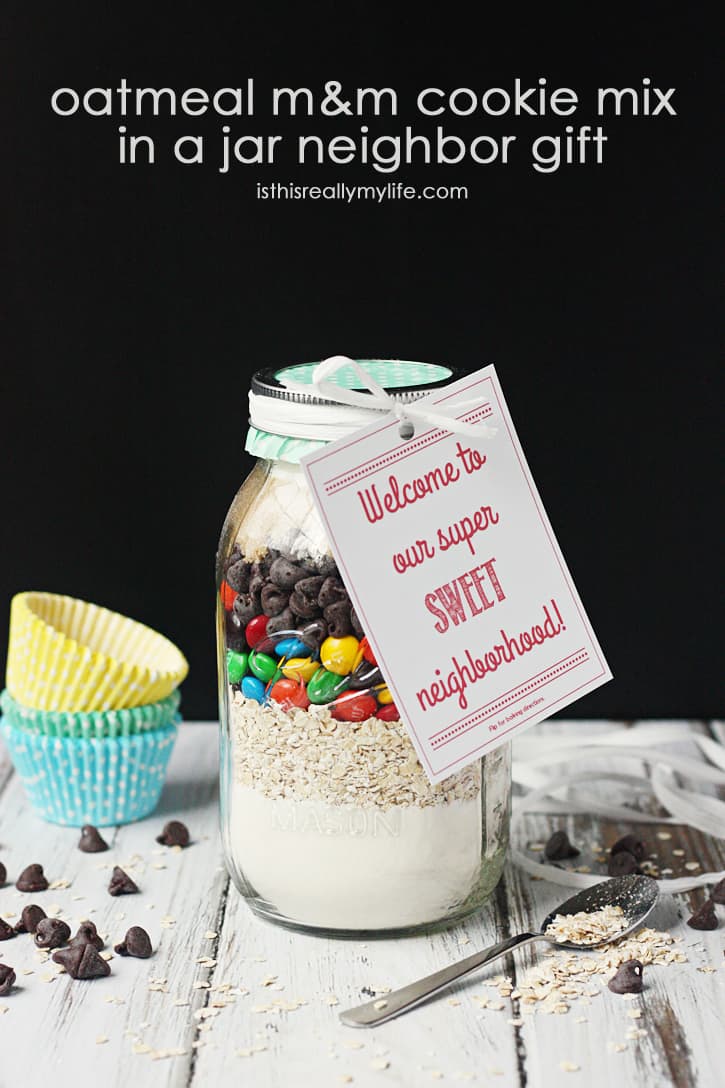 .
Today I'm guest posting on Crafting Chicks as part of their Mother Hen's Summer Survival Guide. Last time I shared super cute butterfly cupcakes with sugar, glittery wings.
Now I want white chocolate-covered pretzels. Dang it.
This week's theme is "Me on the Map"—ever post has something to do with our community and our world. While there's so much you could do with the whole world thing, I wanted to focus on community. And with so many people moving in and out of our neighborhood this spring and summer, I thought it would be super fun to create an easy, yummy neighbor gift.
You know me, I'm all about easy AND yummy.
Say hello to oatmeal M&M cookie mix in a jar with the cutest gift tag.
.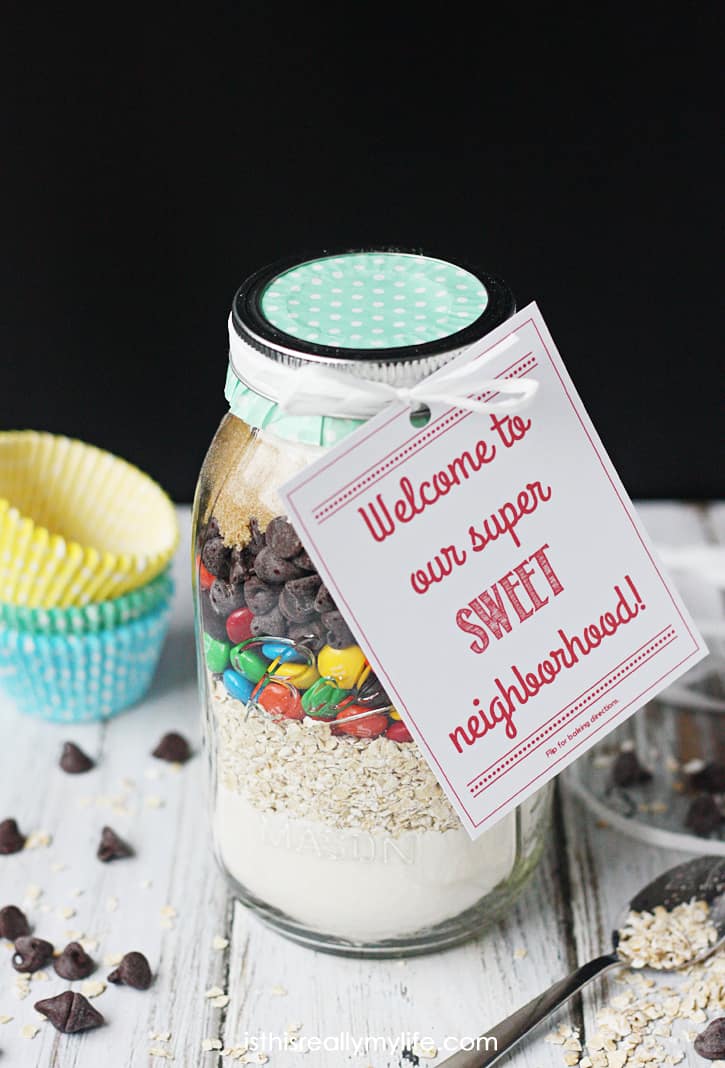 .
Throw on a polka-dot cupcake liner and some raffia ribbon and you'll be the favorite neighbor for sure.
I like being the favorite.
.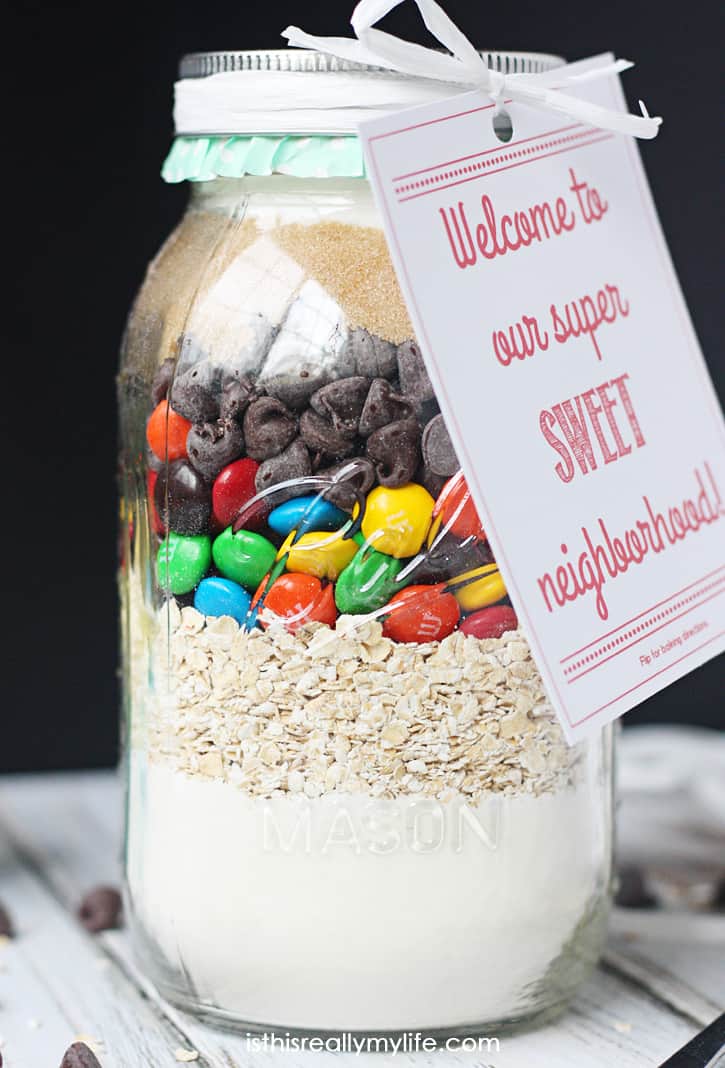 .
You can get the full tutorial, recipe and free gift card on Crafting Chicks. And now I need to go find me some cookies...
.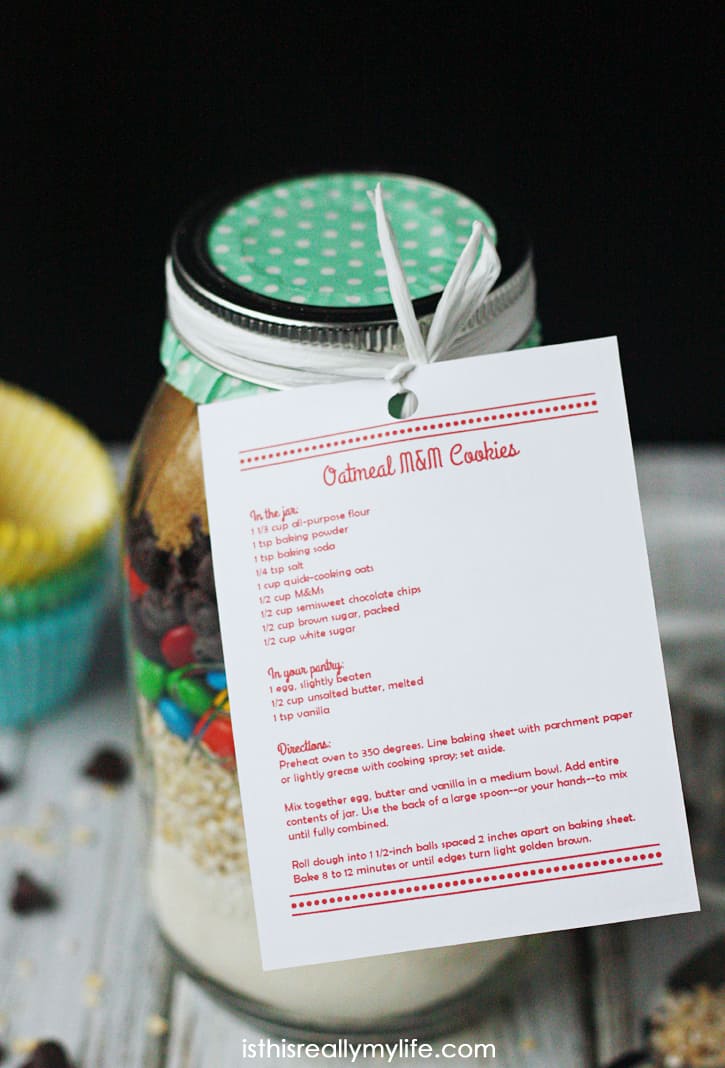 .
.
Looking for more yummy cookie recipes? Try browsing my best of Is This Really My Life Pinterest board. I guarantee you'll find quite a few!
.
.

Feel free to "like" is this REALLY my life? on Facebook. It won't always earn you an extra entry in a giveaway but it will give you warm fuzzies.
Don't forget to sign up for free is this REALLY my life? updates via RSS or email so you don't miss a single awesome post.
.