I'm not kidding. Olivia is three years old and here's her latest drawing: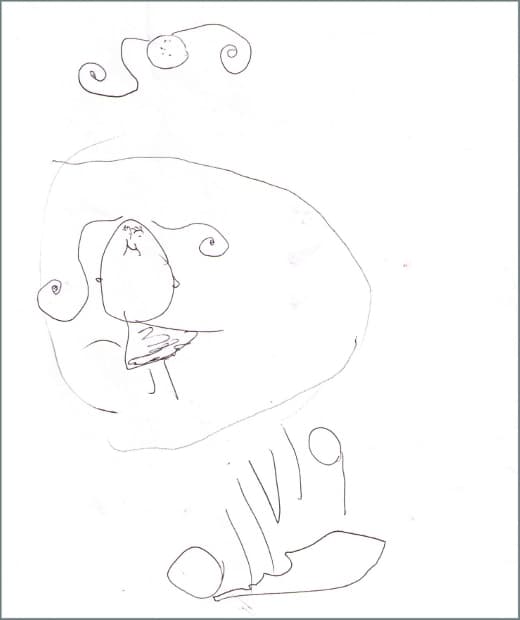 That gal has eyelashes, eyebrows, ears AND fantastic hair! Plus, she's signed her name so that particular piece is going to be worth millions someday.
She can draw a pretty impressive flower, stem, leaves and all. I guess I now know where all my creativity went…along with my brain cells!