Though originally created as a teacher appreciation gift, this Mountain Dew printable gift tag is the perfect thank-you gift for any Dew drinker!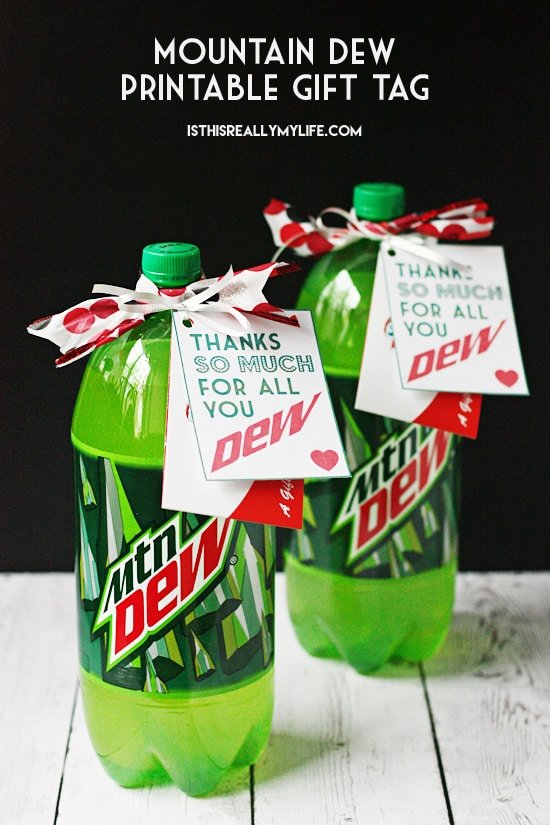 One of our teachers' most requested gifts is a gift card to the local car wash. Being a fan of Fabulous Freddy's (they have pebble ice and amazing cookies), I'm all over giving the gift of a sparkling car with complimentary air freshener. But I wanted to do a little more than a gift card slipped into a thank-you note, so I did some research to find out George's and Livi's teachers' favorite beverage. Lucky for me they both drink Mountain Dew!
A few minutes of amateur graphic designing and voilà, a simple yet seriously cute Mountain Dew printable gift tag.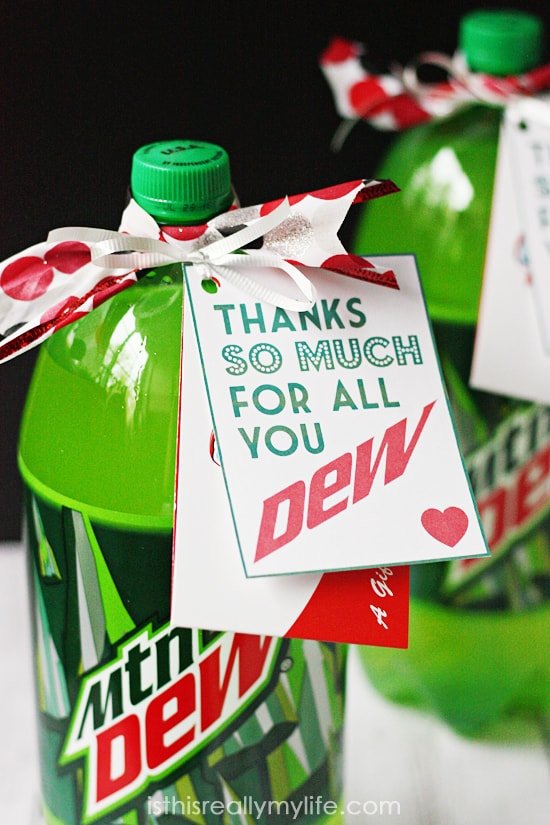 I know Teacher Appreciation Week is over, but it's still Teacher Appreciation Month, which means it's not too late to give the gift of Mountain Dew accompanied by a favorite gift card—think Amazon, Target, Barnes & Noble—and super cute printable gift tag.
To download the printable gift tag for your Mountain Dew teacher (or anyone) appreciation gift, click on the image or the link below the image and save the file to your desktop. But before you do, please read the following rules:
Is This Really My Life printables are for personal use only.
If you decide to re-post or use the image, you MUST cite the source and include a link to this post.
Personalization and other customizations are not available on free printables; they're offered "as-is."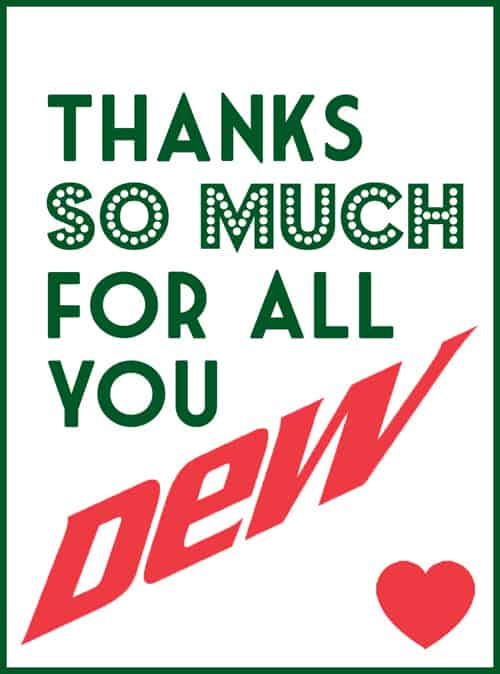 Download the free Mountain Dew printable gift tag HERE.