I thought I'd share with you a glimpse of what Monday afternoon looks like in our home. It might make you feel better about that one dirty dish you have in the sink and the single Hot Wheels car lying on your family room floor.
Honestly, this is really my life most afternoons. Martha Stewart would not be impressed.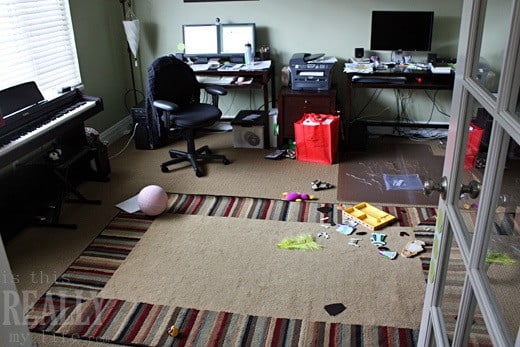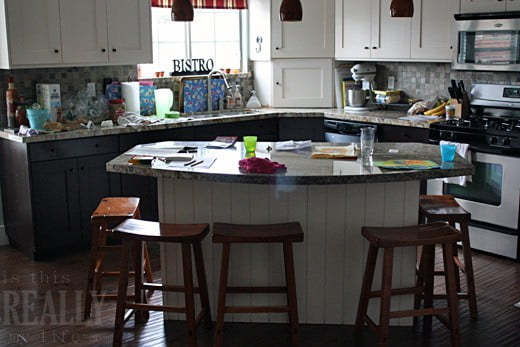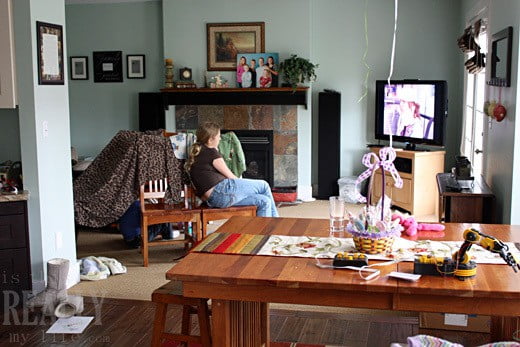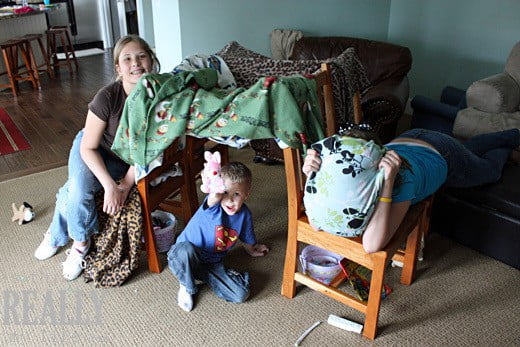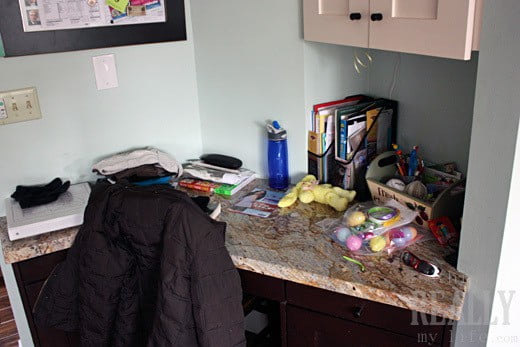 What you don't see pictured is the babies' room where it looked like the dress-up bucket vomited clothing and accessories all over the bedroom floor. Not one to be outdone, the bathroom boasted foam fish, a plastic boat, two pairs of dirty socks, and empty sippy cup and a pair of tennis shoes on its floor. And here I thought tornadoes only occurred in the Midwest. Boy, was I wrong!