While that bit of news may not be as impressive as Mindy's "Eyes" with Kaskade " hitting #1 on Billboard's dance airplay chart, it is still something of note considering Harry Connick's When My Heart Finds Christmas has been #1 on the holiday playlist for over 10 years. (I'm a classic Connick girl at heart, what can I say?)
But Winter Moon, Mindy's new Christmas CD, is beautiful holiday music to my ears...and the only time I've ever played Christmas music before Thanksgiving Day.
...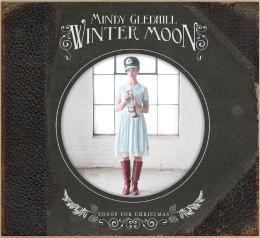 ...
I'm no professional music critic, but I know what I like and I really, really like Winter Moon. It boasts my favorite styles of Christmas music: spunky, dreamy, nostalgic, festive and fun.
The moment "Santa Claus Is Coming to Town" hit our speakers, I started jonesing for evenings filled with holiday shopping, hot cocoa and yes, even a bit of snow. Basically Mindy created a Christmas miracle because I NEVER wish for snow.
Her voice is magical like that.
...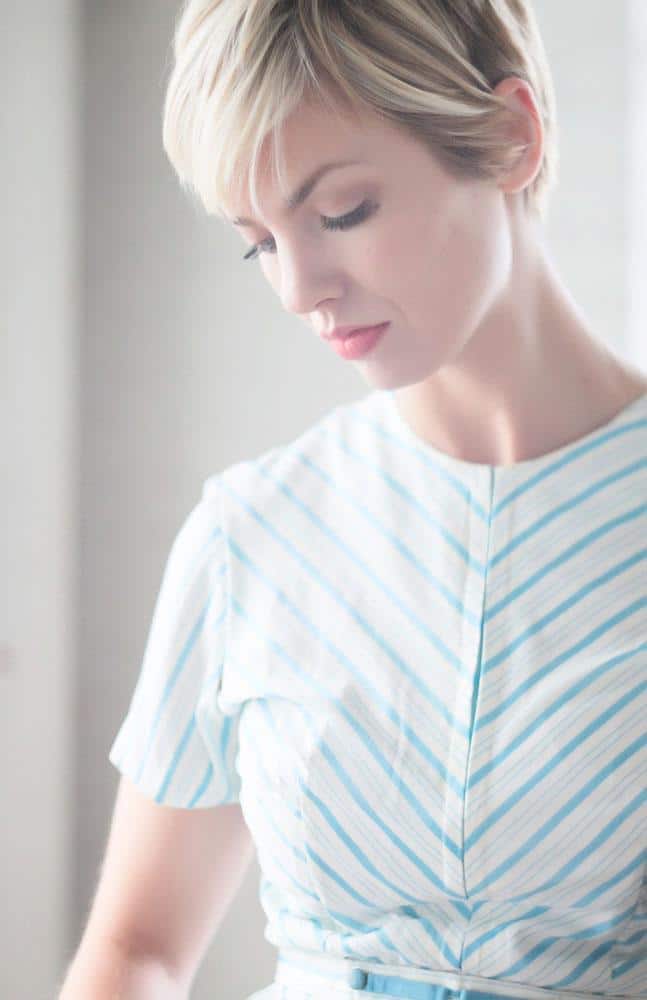 ...
Want to hear some of that magic? You can listen to samples of Winter Moon on Amazon.com. My favorites? Well, all of them. But my most favoritest? "Patapan/O Come, O Come, Emmanual," "Winter Moon," "Little Soldier" and the aforementioned "Santa Claus Is Coming to Town."
After that you'll want to buy Anchor and Feather in the Wind if you don't already own them. Anchor is on my phone and my MP3 player. Just sayin'.
And I might even play the entire Winter Moon collection one or two more times before Thanksgiving. But don't tell.
Now you have the best reason ever to play holiday music early:
I am giving away one copy of Mindy Gledhill's Winter Moon!
It's another Christmas miracle!
For your chance to win, leave a comment telling me your favorite Christmas (holiday) song. I'd share mine but I have way too many ("Ave Maria," "Jesu, Joy of Man's Desiring" and quite a few from Barenaked for the Holidays. I'm well rounded like that.)
For extra entries, you can do any/all of the following. Please leave a separate comment for each one you do (each one earns you an extra entry).
~ "Like" Mindy Gledhill on Facebook.
~ "Like" ITRML on Facebook.
~ Become a friend of ITRML on Google Friend Connect or subscribe to ITRML.
~ Tweet about this giveaway and leave the URL of your tweet.
~ Update your Facebook status with a link to this giveaway.
This giveaway will end at midnight on November 15th.
Note: Winner will be notified via email. If no reply is received, a new winner will be drawn.
P.S. My friend Rhonna also has a review and giveaway of Winter Moon. I love what she wrote, especially the shout-outs to Mindy's photographer, stylist and puppets. Yes, I said puppets. Check it out!
Disclosure: I received a copy of Winter Moon so I could give Mindy's holiday offering a thorough listening. You know, just in case I wasn't a fan already. (Now THAT'S funny!) Oh, and I was given an extra copy to give away.