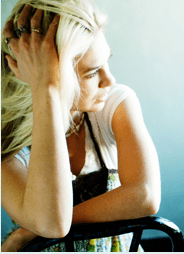 Thank you to Camille who caught my five minutes of fame at CBC on Flip video. Brandie and I were Mindy Gledhill's backup "clappers" during the CBC evening social Friday night. I absolutely ADORE Mindy and her music. If you haven't heard (or heard of) Mindy Gledhill, it's about freakin' time you did. You can listen to her music, become a little jealous of her natural beauty and fall in love with her on her website at MindyGledhill.com. Oh, and her blog rocks as well.
And yes, I'll keep my day job. (By the way, look for my newest, dearest online—and offline—friend Becca from Blue Cricket Design in the background. She's the one waving for the camera as it pans the audience. Love her!)
...
Now, if only Brandie and I had a tree to climb during the performance that night, it might have looked more like this:

...
On another extremely handsome note, Cameron Rafati also performed that night. I think he was a little nervous performing in front of a room full of married women, all who seemed to forget their vows once he started to play.
Again, thanks to Camille for capturing these gals in all their Rafati-loving glory (and yes, that's Becca yet again, plus you'll see the cute bellies of Quinn and my new favorite funny lady Annie):

...
Though that video is definitely entertaining it doesn't do Cameron Rafati justice. Try this one:

...
Feel free to wipe the drool off your face.