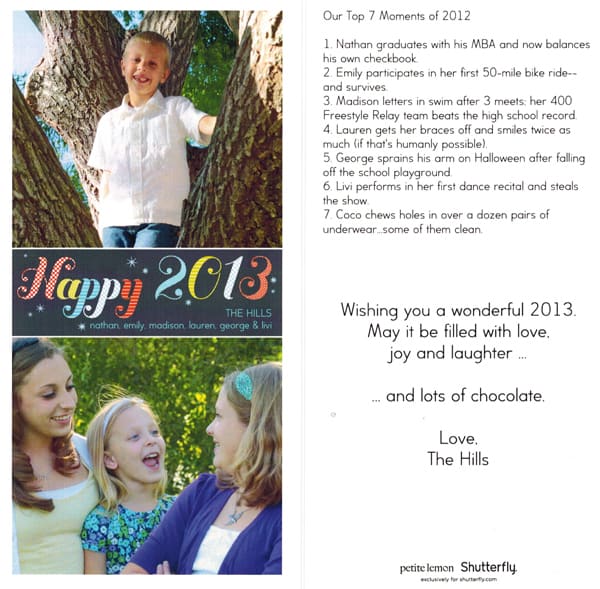 A very merry Christmas from our family to yours!
…
I will be taking the next week off to:
Enjoy time with the family.
Eat lots of good food.
Bust a few moves to Just Dance 4.
Drink lots of Route 44 Diet Coke with vanilla and pebble ice.
Take a few naps.
Play lots of board games.
…
Hope you have a fun and festive New Year's celebration!
…


Feel free to "like" is this REALLY my life? on Facebook. It won't always earn you an extra entry in a giveaway but it will give you warm fuzzies.
Don't forget to sign up for free is this REALLY my life? updates via RSS or email so you don't miss a single awesome post.
…