If you follow me on Foursquare, you'll know I'm a fan of McDonald's. Of course, we take our McDonald's in moderation (the Happy Meals and Big Macs, not the Diet Coke, of course).
Being the McD's connoisseurs we are, we're big fans of the new Happy Meal Halloween pails.
...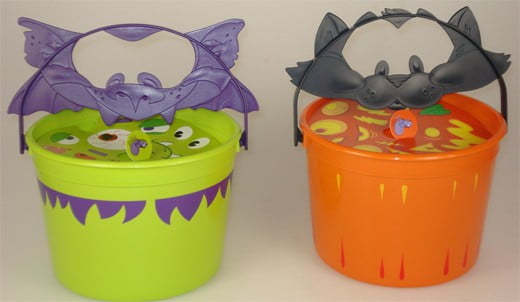 ...
After a little creativity by your children, they'll look more like this:
...
Featuring customizable stickers and detachable handles that double as spooky masquerade masks, you might find you're buying one extra Happy Meal during your next McDonald's visit. It's a better option than stealing a jack-o-lantern pail from your five-year-old. I mean, could you steal a pail from one of these cuties? I think not.
...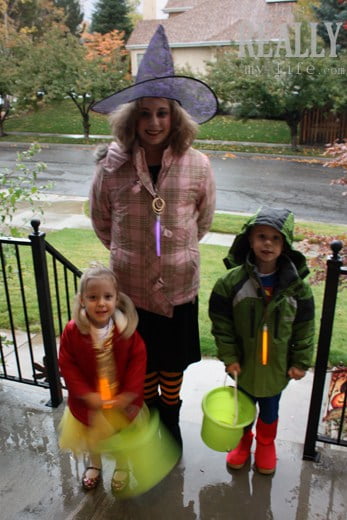 ...
If you're a long time lover of the McD's Halloween pails, this ought to help you wax nostalgic for a moment:
...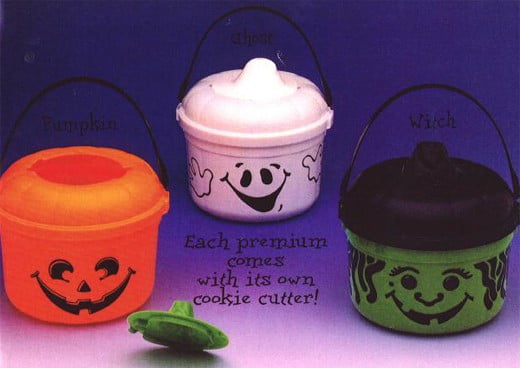 ...
I totally remember those pails. Classic.
Of course those Happy Meal pails didn't come with glow-in-the-dark stickers for customizing your orange jack-o-lantern or green monster pail or a removable, handheld Halloween mask.
The fun never ends...well, unless your child eats every single piece of candy he's managed to stuff inside that pail. But let's not go there.
'Tis the season for giveaways on ITRML! This time McDonald's is offering you a spooktacular one:
McDonald's is giving away a 5-pack of green monster Happy Meal Halloween pails and coupons for free McDonald's Apple Dippers!
I know, I know. The giveaway is cutting it a bit close so this one is only open until Tuesday night. That way you'll hopefully received your McD's pails in time for some serious trick-or-treating.
For your chance to win, leave a comment telling me your favorite Halloween memory. Don't have one? How about your favorite McDonald's menu item?
My favorite memory is sporting a cast due to a broken ankle the year I dressed up as a cheerleader. (And if you must know, other than Diet Coke, my favorite McDonald's menu item is the Big Mac meal. Not kidding.)
For extra entries, you can do any/all of the following. Please leave a separate comment for each one you do (each one earns you an extra entry).
~ "Like" McDonald's on Facebook.
~ "Like" ITRML on Facebook.
~ Become a friend of ITRML on Google Friend Connect (sidebar) and/or subscribe to ITRML.
~ Tweet about this giveaway and leave the URL of your tweet.
This giveaway will end at midnight on October 26th.
Note: Winner will be notified via email. If no reply is received, a new winner will be drawn.
Disclosure: A big thank-you to McDonald's for offering my kids a couple green monster pails and my readers this super spooky giveaway.