Not to say Lightning McQueen isn't still the fast-driving, sleek-stylin' heartthrob in Cars 2.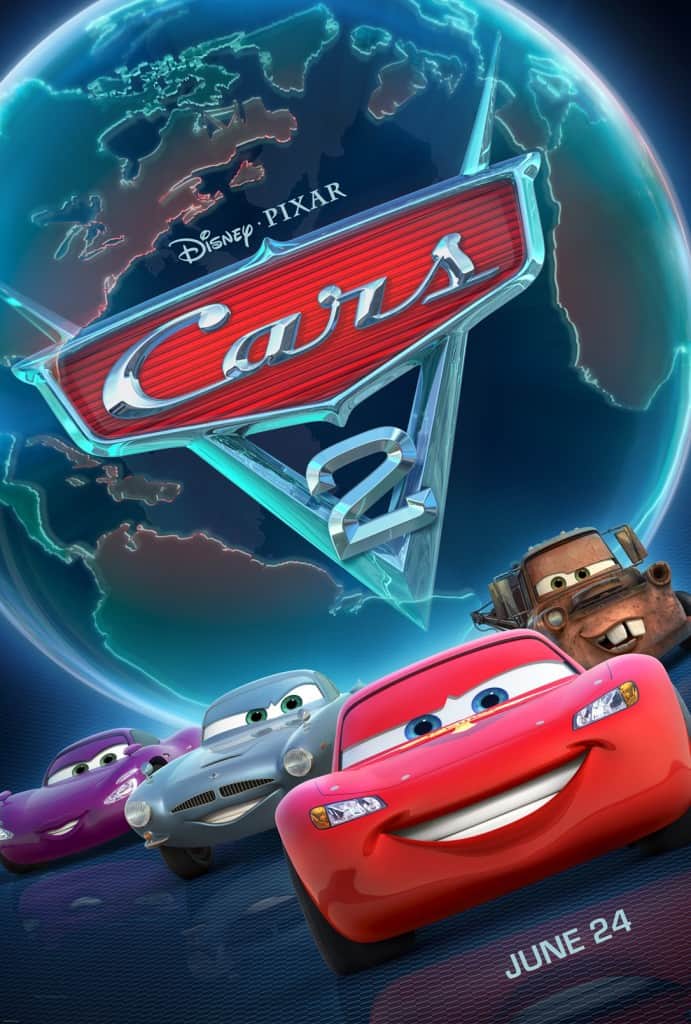 ...
Well, he does have some healthy competition from Francesco Bernoulli, that hot little Italian number. I mean, we're talking a fender-free body and a sexy accent...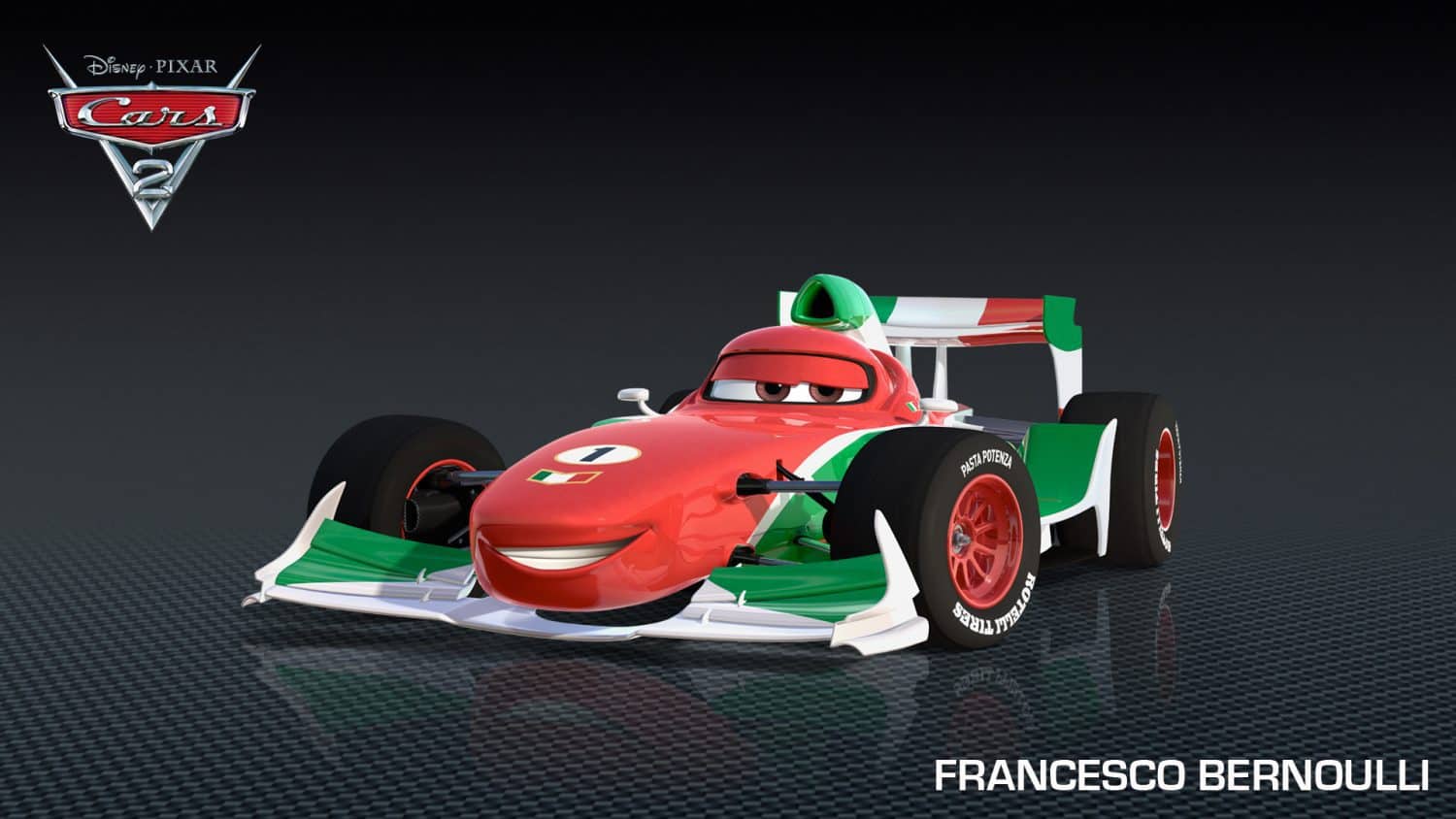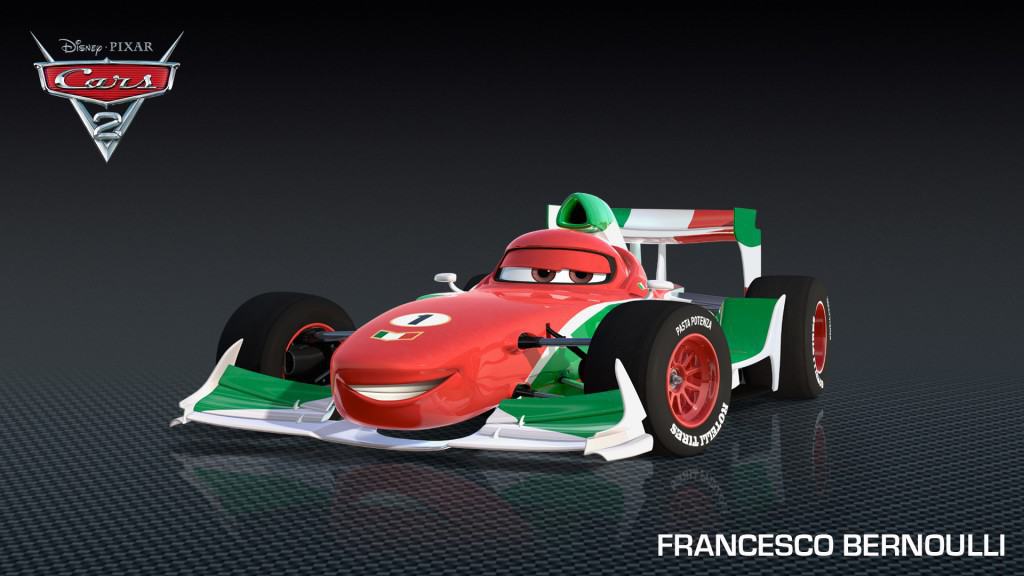 ...
Even so, it is Mater who won my heart in the second installment of Disney's Cars franchise.
When star race car Lightning McQueen (voice of Owen Wilson) and the incomparable tow truck Mater (voice of Larry the Cable Guy) head overseas to compete in the first-ever World Grand Prix, Mater gets caught up in an intriguing adventure of his own: international espionage!
Mater and international espionage? What's not to love! Here's a little trailer just for you—in case you aren't one of the close to 8 million people who hasn't watched it yet:
...
Sure, Mater may not know his wasabi from his pistachio ice cream...
...
...but he is of average intelligence, and who doesn't love a guy tow truck with average intelligence?
George and I were able to see a screening of Cars 2 Monday night, Polaroid 3D glasses and all. (Man, that kid looks good in a pair of shades!) Between the World Grand Prix's high-speed races and Mater's laugh-out-loud antics, both George and I were entertained the entire time. And I didn't even have to bribe him with popcorn and a fruit punch, both larger than his head!
George wasn't caught up with the Cars phenomenon before (the first movie premiered when he was 1 year old), but he is pretty entranced now. In fact, he can't wait to find a place for the cool movie poster he received at the premier. Oh, and places for the two sheets of body tattoos he also brought home. I have a feeling this is the start of a very long relationship with Disney's Cars. Time to buckle up—it could be a wild ride!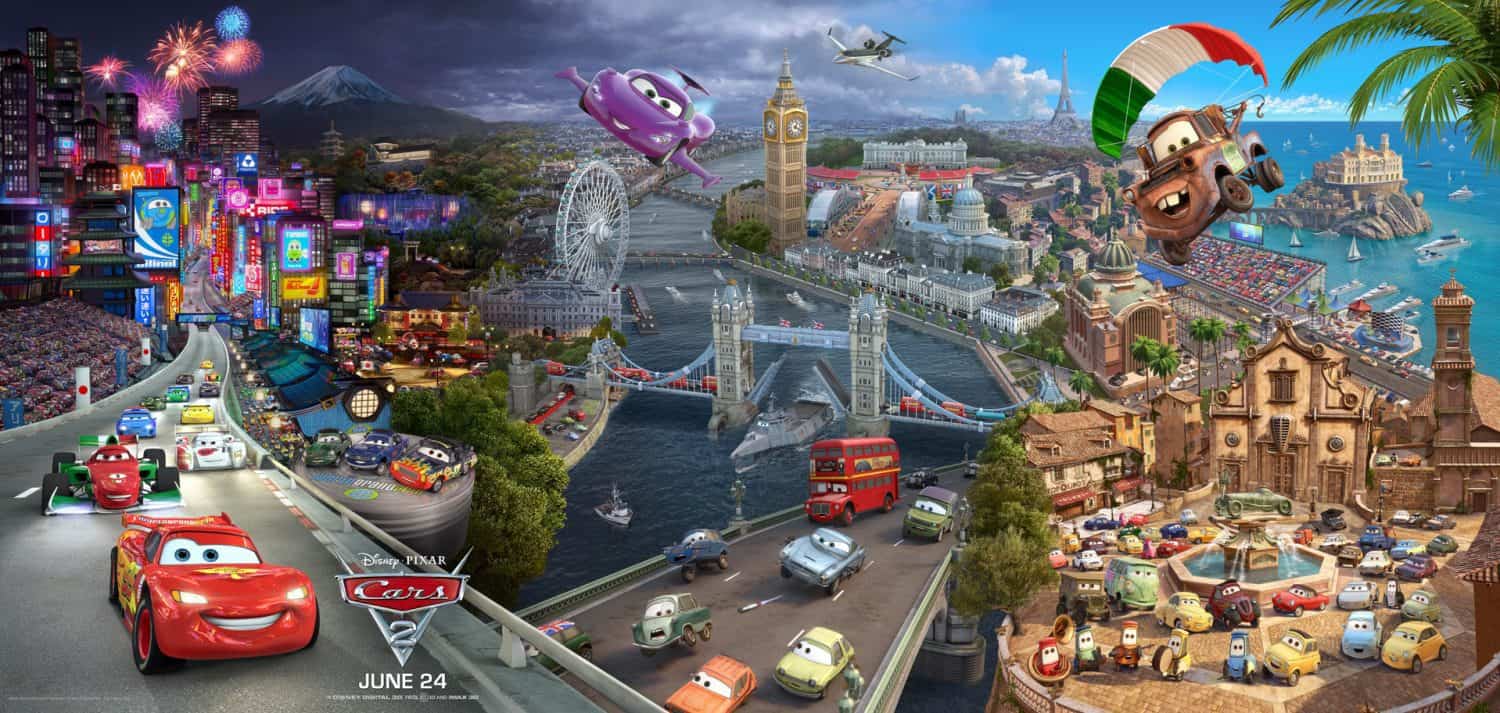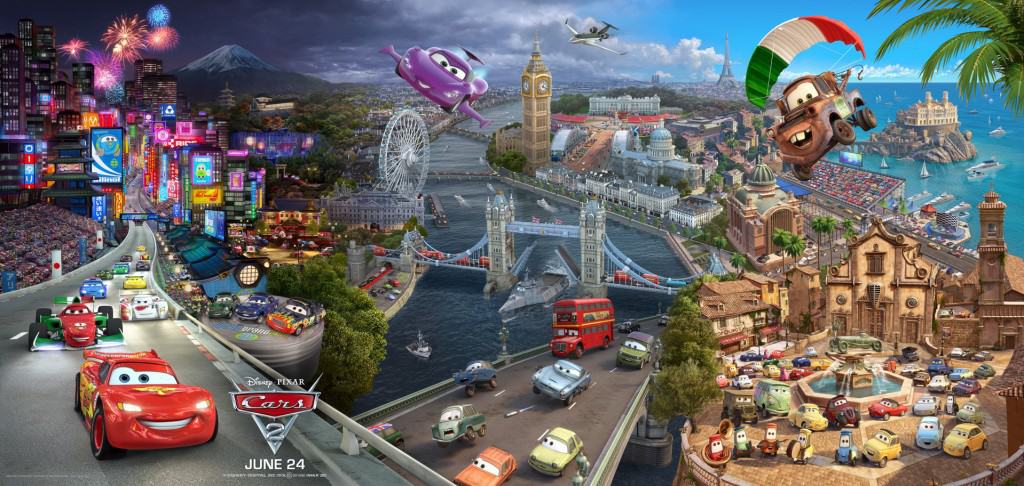 P.S. Cars 2 races into theaters everywhere in Disney Digital 3D and IMAX 3D on June 24th!
P.P.S. You can find some fun videos, photos and other great stuff on the Pixar Cars Facebook page.

P.P.P.S. Disney also has a really fun Cars 2 activity pack for kids that includes mazes, soap box dragster activities, T-shirt designs, radiator springs play set and more!
P.P.P.P.S. I just walked in George's room to kiss him goodnight and there was his Cars 2 poster taped to the wall above his bed. Awesome.
...
And now for today's ter-Mater-iffic giveaway!
...
The wonderful Disney Pixar people are letting me give away a Cars 2 prize pack!
Prize pack includes a youth size t-shirt (see image below), set of 3 bumper stickers, 2 temporary tattoo sheets and a puzzle!
...
For your chance to win, leave a comment telling me your favorite Cars character!
For extra entries, you can do any/all of the following. Please leave a separate comment for each one you do (each one earns you an extra entry).
~ "Like" ITRML on Facebook.
~ "Like" Disney Pixar Cars on Facebook.
~ Become a friend of ITRML on Google Friend Connect (sidebar) and/or subscribe to ITRML.
~ Tweet about this giveaway and leave the URL of your tweet.
~ Update your Facebook status with a link to this giveaway.
This giveaway will end at midnight on July 1st.
Note: Winner will be notified via email. If no reply is received, a new winner will be drawn.
A big thank-you to Disney for giving George and me a fabulous date night, rockin' 3D glasses and all. They also provided the prize pack for the giveaway. I like prize packs. I like giving them away even more.