Remember how I was going to post all my favorite recipes from 2010's church progressive dinner? That is still the plan and I finally have a plan to make it happen, so look forward to a few Saturday posts sharing my favorite appetizer, soup & salad, main dish and dessert recipes. Until then you can read this wrap-up post from 2009, which has links to recipes from years past.
Today I'm going to share with you one of my favorite dessert recipes from this past year's progressive dinner and bake-off because, one, I don't want to be the only one of us far surpassing her recommended daily allowance of sugar; and two, I've already waited far too long to share it. I've been wanting to make these Magic Marshmallow Treats since December and finally got around to it Super Bowl Sunday. And the wait was worth it. Now it's your turn to make this cinnamon sugary marshmallow dessert and tell me if you think it was worth the wait!
A couple things (i.e., learn from my mistakes):
Grease the pan very, very well.
Make sure you seal those crescent rolls as tightly as you can. (You'll see why later.)
You may need another 1/2 cup sugar plus 1/2 tsp cinnamon depending on how cinnamon sugary you like your treats.
My girlfriend whose recipe this is says it's a fun one for kids because they love rolling the marshmallows in the cinnamon sugar. I wasn't brave enough to try it so this statement has not been verified, though my kids did think the disappearing marshmallows were pretty cool.
.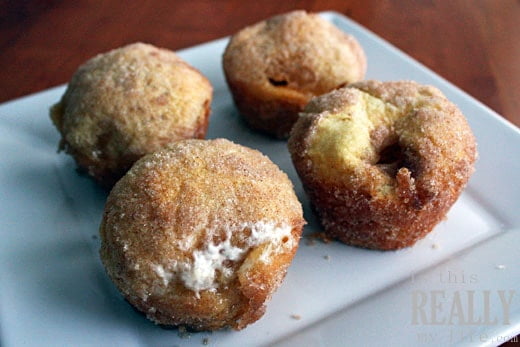 .
Magic Marshmallow Treats
by Amber Coop*
3 8 oz. cans refrigerated crescent roll dough
1 cup sugar
1 tsp cinnamon
24 large marshmallows
1/2 cup butter, melted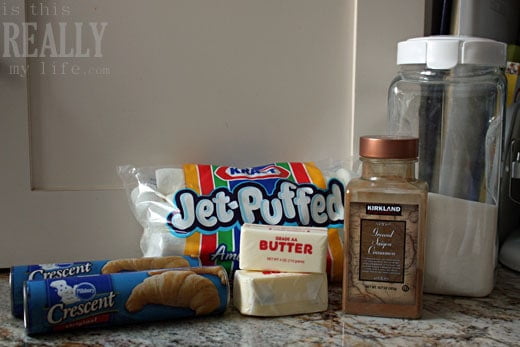 …
Preheat oven to 375 degrees. Separate crescent rolls into individual pieces; set aside. Combine cinnamon and sugar; set aside.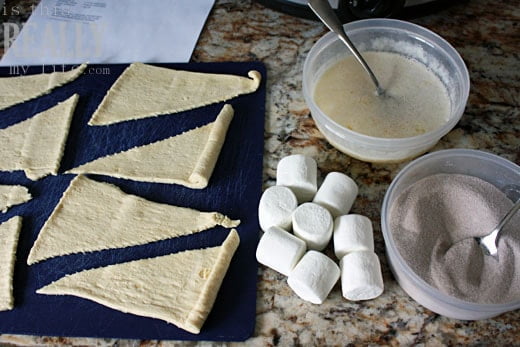 …
Roll one marshmallow in butter, then in cinnamon sugar mixture. Place marshmallow inside the roll…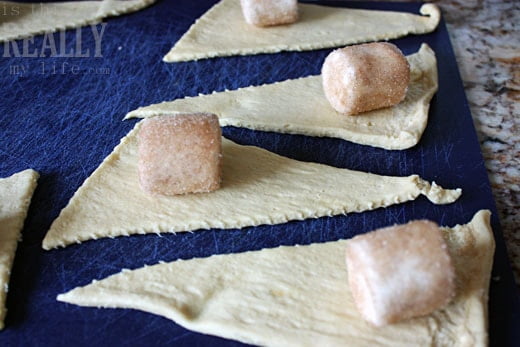 …
…and pinch the dough closed around marshmallow.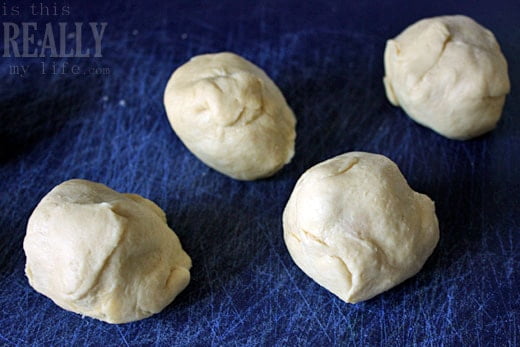 …
Roll the crescent roll in butter, then the cinnamon sugar mixture. Place in a greased muffin tin. Repeat for all the marshmallows and rolls.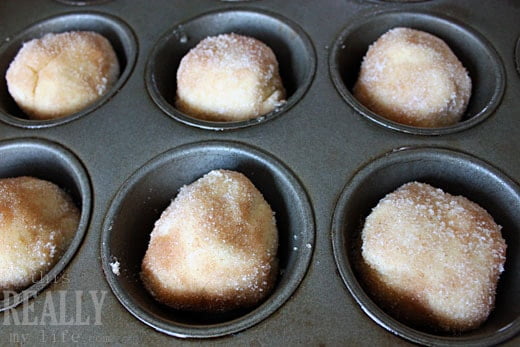 …
Hopefully you pinched close the crescent rolls so well, you avoid seeing this when opening the oven door to check them: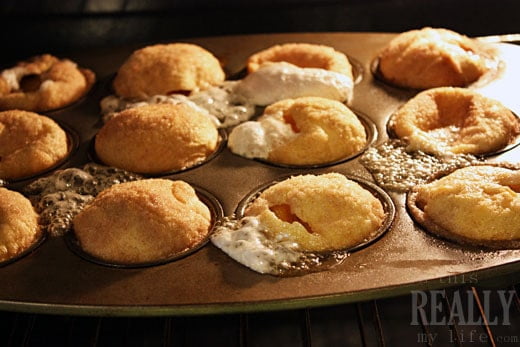 …
Bake 10 to 12 minutes or until golden brown (and hopefully bubbly on the inside rather than outside). Remove from oven and allow to cool two minutes in pan. Remove from pan, set on a simple white plate and cut open so you can prove to your readers kids those large marshmallows really do disappear!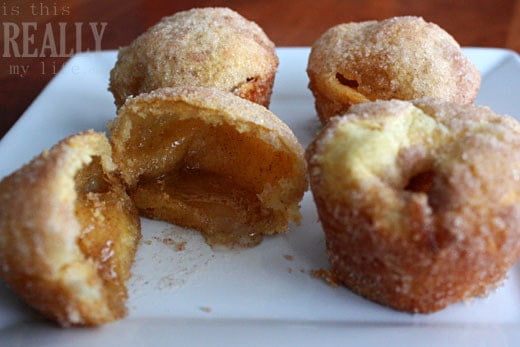 …
Now if only the muffin pan in which you cooked the magic marshmallow treats would disappear…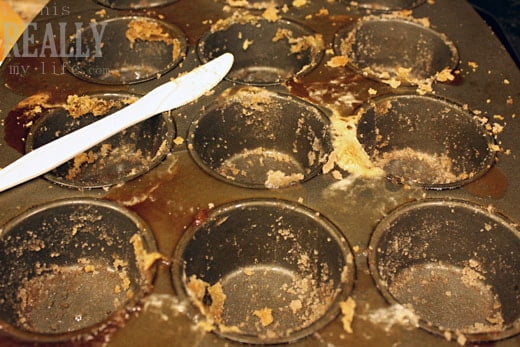 …
* Amber qualified for the Boston Marathon and will be running competing this spring. I'm thinking the only way to eat her Magic Marshmallow Treats and still be able to button my jeans is by training for a full marathon. Guess I better break out the stretchy pants!
P.S. Nathan says what these things need are some small, diced apples. Any suggestions how to work those into the recipe?