This series is written by my daughter Madison. She has the absolute coolest taste in music. Post may include affiliate links to support my Diet Coke habit.
Hey, guys! Sorry it's been so long. October was a crazy month for me and I also kept forgetting.
Her mom (me) chalks it up to being an SBO, swim team, college and scholarship applications and the life of a high school senior.
This week I'm talking about Glass Animals. I fell in love with them after discovering Twenty One Pilots a few months ago. Glass Animals were on the same Pandora station after I "liked" a few alt-J songs. I got their CD for my birthday a few weeks ago courtesy of my good friend Stockton.
Glass Animals is another indie rock band from Oxford. In my opinion, they're like crazy indie—super mellow stuff with weird lyrics but an awesome sound. The two songs I love most are "Gooey" and "Pools."
.
Glass Animals: Gooey
.
Glass Animals: Pools
.
Some other songs I love by them are "Black Mambo" and Walla Walla." Check 'em out!
.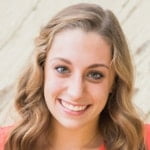 .
~ Maddie
xoxo
.
Past New Music Mondays:
.

Feel free to "like" is this REALLY my life? on Facebook. It won't always earn you an extra entry in a giveaway but it will give you warm fuzzies.
Don't forget to sign up for free is this REALLY my life? updates via RSS or email so you don't miss a single awesome post.
.