(Our most recent guest Mad Libber was April Atwater from Sweet Life in the Valley. You'll love her "Should You Dump Him?" Mad Libs!)
Today's "Is He Romantic?" post comes to us courtesy of Tauni Everett from It's a Tradition and is from the Test Your Relationship I.Q. Mad Libs
book.

If you want a website full of fun craft and decorating ideas perfect for your home, then Tauni's It's a Tradition is it! She has some wonderful entertaining ideas for the holidays, recipes, tips and tricks and posts for your home and garden. (It's about time to get the garden growing!) My favorite is actually her latest DIY craft, a Kindle kozy. The flowers on this little Kindle-friendly pouch are adorable, and I love how she used items she had on hand to make it!
Tauni is also one of those super nice bloggers I'm lucky enough to call my Twitter and offline friend. Okay, I'm sort of hoping we're offline friends; I've never actually verified it with her. Maybe this feature will seal the deal?!?!
After the story you'll find a few interesting facts about Tauni. Enjoy!
IS HE ROMANTIC?
by Tauni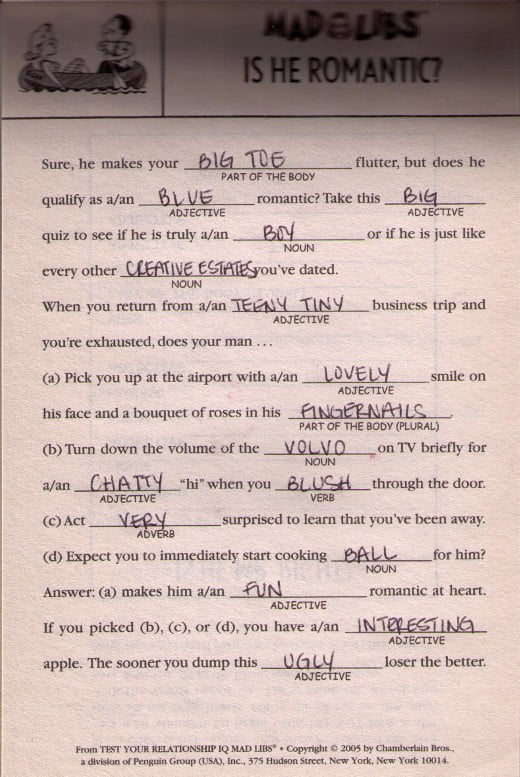 ...
Yes, this really is Tauni's life...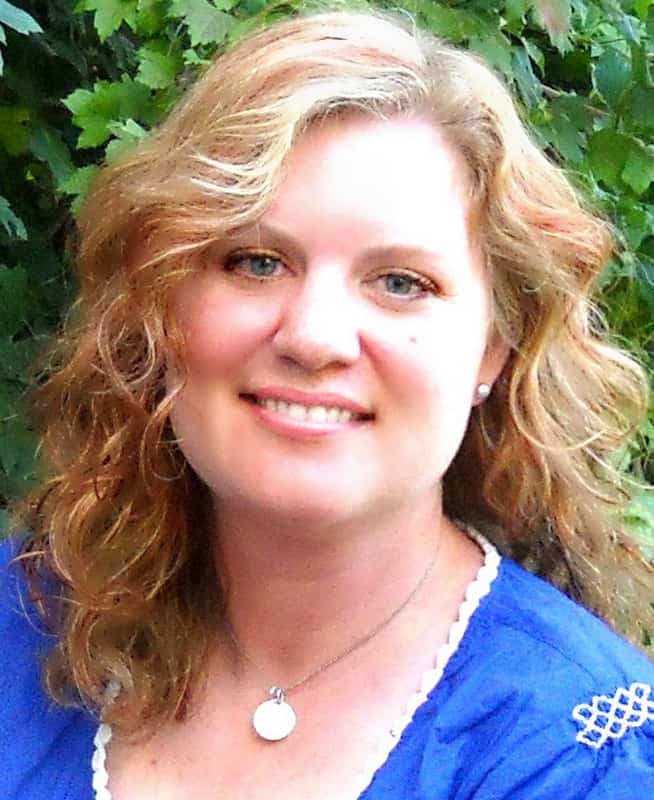 Name and/or nickname: Tauni. I always wanted a nickname, but it never worked out for me. My sister has at least five...
Blog(s) and/or website(s): It's a Tradition
Where you grew up: Orem, UT
Favorite childhood game: Dodge Ball, what other option is there?
Super cool mom moment (i.e., one of those moments when you were the coolest mom ever): So this is an interesting one for me. I am not a mom in real life, but I play one in my family—my Mr. came with three boys. That means I get to be a super cool "caretaker" all the time, right?
Totally uncool mom moment (if you're willing to share): Every time my patience runs out and I snap.
Your go-to "drug" of choice (e.g., Diet Coke, chocolate, Peeps, Venti anything from Starbucks): Baked goods...sigh.
Your guilty indulgence (e.g., reality TV shows, pedis, chick lit): I am not-so-secretly addicted to reality T.V.
If you were stranded on a desert island, preferably in the Caribbean, which famous person would you want with you and why? Hmmm. If stranded I think I would like to be stranded with Helen Keller. I mean, she isn't going to judge my really bad hair or no makeup. And, on top of that, the heightened senses might save our lives... Plus, she was one of the most understanding, forgiving, brilliant women ever.
Happy Monday!