(Our most recent guest Mad Libber was Kim Orlandini from Kim Orlandini Photography. You'll love her "How to Raise Your I.Q.: No. 2" Mad Libs!)
Today's "Is He Cheating on You?" post comes to us courtesy of Lindsey Johnson from Cafe Johnsonia and Fresh Clean Start and is from the Test Your Relationship I.Q. Mad Libs
book.

I really, really wish I knew Lindsey Johnson (aka Cafe Johnsonia) better but alas, I don't. I do hope to spend some time with her in real life. Until then it will have to be via Twitter. But I have heard a lot about her, like how fabulous she is in the kitchen, how many delectable recipes she posts, the amazing photographs she takes and how wonderfully open and real she is on her blog, especially Fresh Clean Start.
After the story you'll find a few interesting facts about Lindsey. (You'll definitely want to check out Cafe Johnsonia…and have a towel handy to wipe up the drool.) Enjoy!
IS HE CHEATING ON YOU?
by Lindsey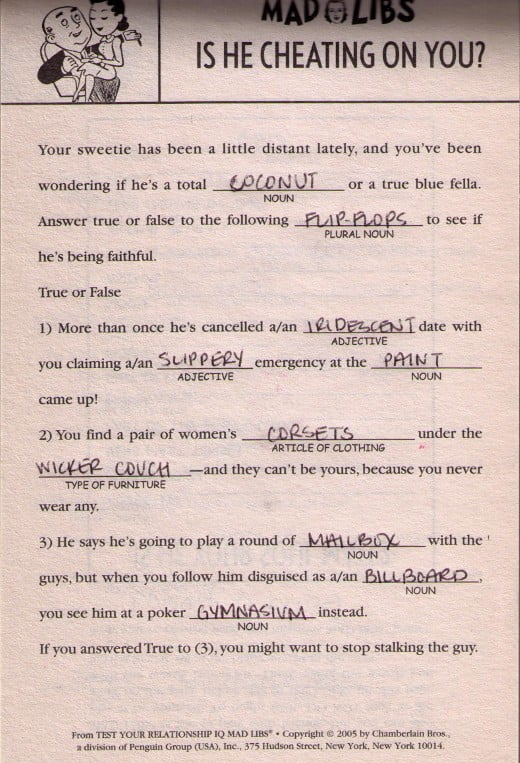 …
Yes, this really is Lindsey's life…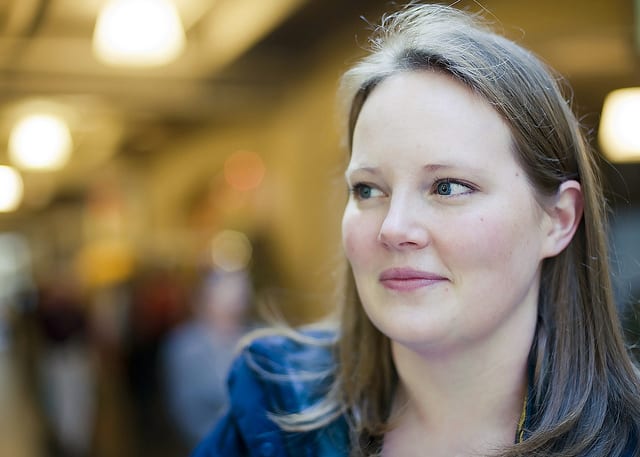 Photo courtesy of Donna Boucher
Name and/or nickname: Lindsey Johnson
Blog(s) and/or website(s): Cafe Johnsonia & Fresh Clean Start
Where you grew up: I was born in Salt Lake City, Utah. But I "grew up" after spending my 20's in the NYC suburbs. (Isn't that delightfully cliche?!)
Favorite childhood game: Sorry or Aggravation
Super cool mom moment (i.e., one of those moments when you were the coolest mom ever): I don't think I've had one yet. Wait—one day I heard my daughter saying to the neighbor kids, "Well, my mom MAKES homemade pizza and it's the best pizza in the whole wide world."
Totally uncool mom moment (if you're willing to share): Telling my kids they have to get dressed before we leave the house, then taking my daughter to school in jammies, flip-flops, and no bra. (I'm super classy sometimes!) And yelling at my kids to stop yelling at each other.
Your go-to "drug" of choice (e.g., Diet Coke, chocolate, Peeps, Venti anything from Starbucks): I want to be all cool and say Amano chocolate, but really, I love a spoonful of natural peanut butter once or twice a day.
Your guilty indulgence (e.g., reality TV shows, pedis, chick lit): The IT Crowd. Look it up on Netflix or Hulu. It's a little naughty and a lot hilarious. Or watching certain parts of Casino Royale over and over…. (see next question)
If you were stranded on a desert island, preferably in the Caribbean, which famous person would you want with you and why? Daniel Craig because I like his British accent. (And a few other things.)
Happy Monday!