Our most recent guest Mad Libber was Char from Crap I've Made. You'll love her "How to Raise Your I.Q.: No. 3" Mad Libs!
Today's "Are You Still Hung up on Him?" post comes to us courtesy of Kelly from According to Kelly and Just Spotted.
…


…
I only briefly met Kelly (@according2kelly) at EVO but wish I'd been able to chat with her a heck of a lot more. She is absolutely adorable. ADORABLE. I found out via Twitter we both love triathlons, although she would look much cuter participating in one than I would! (For proof, check out her latest "what should i wear & how should i wear it" post.) I'm not sure if she knows, but I'm a California girl too, though I hail from North California—you know, the other half of the state.
Kelly shares her real life adventures and love of Orange County (and projects and fitness and sewing) on According to Kelly and Just Spotted. After the story you'll find a few interesting facts about her. Enjoy!
ARE YOU STILL HUNG UP ON HIM
by Kelly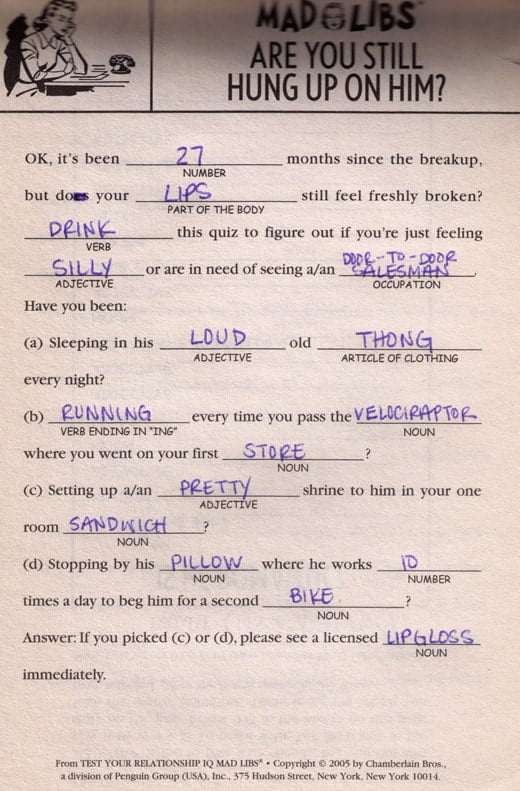 …
Yes, this really is Kelly's life…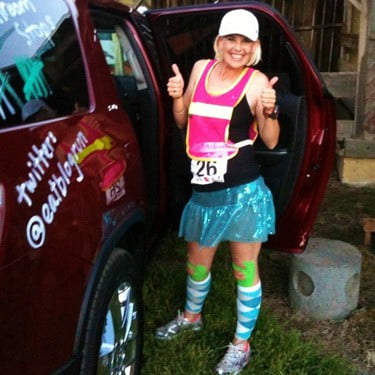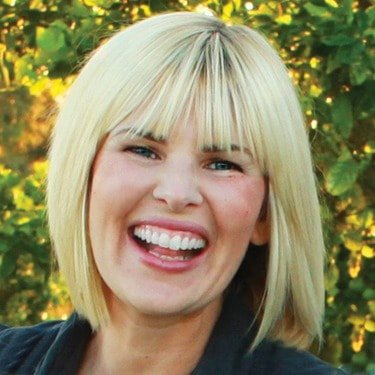 Name and/or nickname: kelly
Blog(s) and/or website(s): According to Kelly & Just Spotted
Where you grew up: california
Favorite childhood game: dominoes, uno, spin the bottle
Super cool mom moment (i.e., one of those moments when you were the coolest mom ever): every time i make pancakes for dinner, rainbow jello, or cupcakes. although i think i really cemented my "super cool mom-ness" when my kids went snowboarding with me for the very first time, & they realized i was actually half-way decent (it doesn't take much to impress them – they're only 6, 4, & 2).
Totally uncool mom moment (if you're willing to share): have you seen me dance, or sing karaoke?! definitely two of my favorite things… but as soon as the music starts, my kids bury their heads in shame.
Your go-to "drug" of choice (e.g., Diet Coke, chocolate, Peeps, Venti anything from Starbucks): a glass filled to the rim with crushed ice & topped off with cherry coke or dr. pepper & a chocolate mint utah truffle on the side… or a long run wearing a team sparkle skirt.
Your guilty indulgence (e.g., reality TV shows, pedis, chick lit): general hospital & vampire diaries
If you were stranded on a desert island, preferably in the Caribbean, which famous person would you want with you and why? james "sawyer" ford or jack shepard – if you watched LOST you don't have to ask why. they are both super-duper hot & they've got lots of "island" experience.
Happy Monday!