This week is all about back to school thanks to guest posts by some of my dearest blogging friends. Today's lunch lady peanut butter bars recipe from Stephanie will have you drooling all over your keyboard. (Just make sure you wipe it off before the kids get home from school.)
...
Hi, is this REALLY my life readers! This is Steph from The Daily Blarg. I am so excited to be sharing my lunch lady peanut butter bars recipe with you for your back-to-school celebrations.
There is one thing I remember fondly about school lunch...the peanut butter bars with the chocolate frosting. Did you have those in your school? Over the years I have had many imitations but nothing that came close to those made by my hair-netted warriors. Last year I went on a quest to find a recipe that would meat my high standards. I hit the jackpot after I tweaked and mashed together (yes...that is totally technically recipe speak) a few recipes.
Now, all of my ITRML readers can share in my mouthwatering success.
Printable recipe for lunch lady peanut butter bars below.
...

Lunch Lady Peanut Butter Bars
Author:
Stephanie ~ TheDailyBlarg.com
Ingredients
Bars
1 cup (2 sticks) butter, softened
1 cup creamy peanut butter
1 cup sugar
1 cup light brown sugar, firmly packed
2 eggs
1 tsp vanilla
2 cups oats (regular or quick)
2 cups flour
1 tsp salt
1 tsp. baking soda
Additional 1½ cups creamy peanut butter
Frosting
3 cups powdered sugar
½ cup (1 stick) butter, softened
1 tsp vanilla
⅓ to ½ cup milk
10 T cocoa powder
Instructions
Bars
Preheat oven to 350 degrees.
In a large mixing bowl or stand mixer, cream together sugars, butter and peanut butter. Add eggs and vanilla until mixed well.
Slowly add remaining dry ingredients and mix until a well blended dough is formed.
Evenly press dough into a well greased jelly roll pan (I used a 16x12x1) and bake for 15-18 minutes or until golden brown.
Remove from oven and immediately spread additional peanut butter over the top of HOT bars (be careful when spreading as to not break apart bar). Set aside and allow to cool for 45-60 minutes.
Frosting
In a large mixing bowl or stand mixer, combine all ingredients on low speed. When combined, increase speed and beat until smooth and creamy. Adjust milk for consistency as necessary.
Spread over top of cooled peanut butter bars. Slice and serve.
...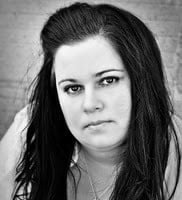 Stephanie Hansen is one of my most favorite people ever. She have THE BEST sense of humor and an awe-inspiring love of unicorns, but those pale in comparison to her kind heart. I have known her to drive across town to deliver dinner for her friend's daughter because her friend was still recovering from elective surgery. She's awesome like that.
...
...


Feel free to "like" is this REALLY my life? on Facebook. It won't always earn you an extra entry in a giveaway but it will give you warm fuzzies.
Don't forget to sign up for free is this REALLY my life? updates via RSS or email so you don't miss a single awesome post.
...