This post is sponsored by FitFluential on behalf of Flatout.
I'm not on a strict low-carb diet but if I can cut out carbs without sacrificing taste—or in this case, improving taste—I'm all for it. These low-carb grilled chicken and avocado quesadillas feature Flatout's new ProteinUP red pepper & hummus flatbread wraps.
And man, they're good!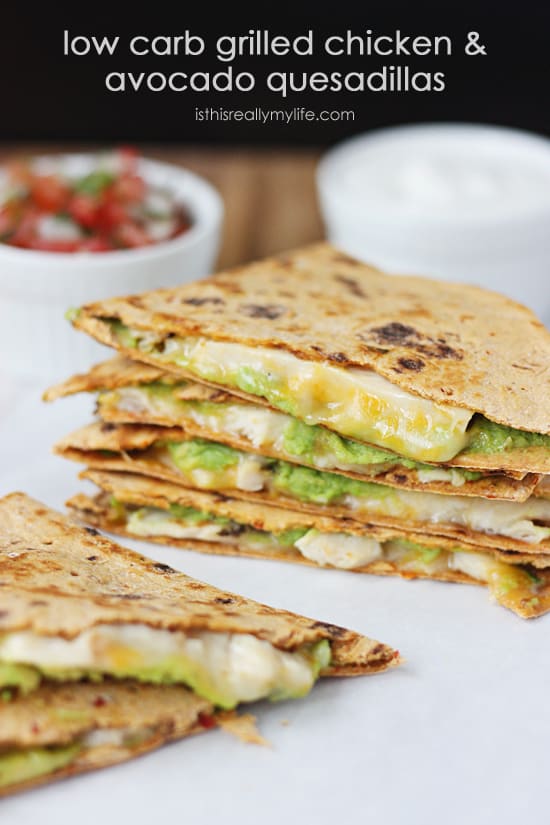 Flatout has this new line of ProteinUP flatbread wraps that are high in protein, low in carbs and packed full of flavor. Each flatbread has 12g to 15g of protein (from beans not protein isolates—so much tastier!) and only 8g to 10g net carbs (more than two eggs!). I used the Red Pepper Hummus flavor for these low-carb grilled chicken quesadillas. They're powered by chickpeas.
I love chickpeas.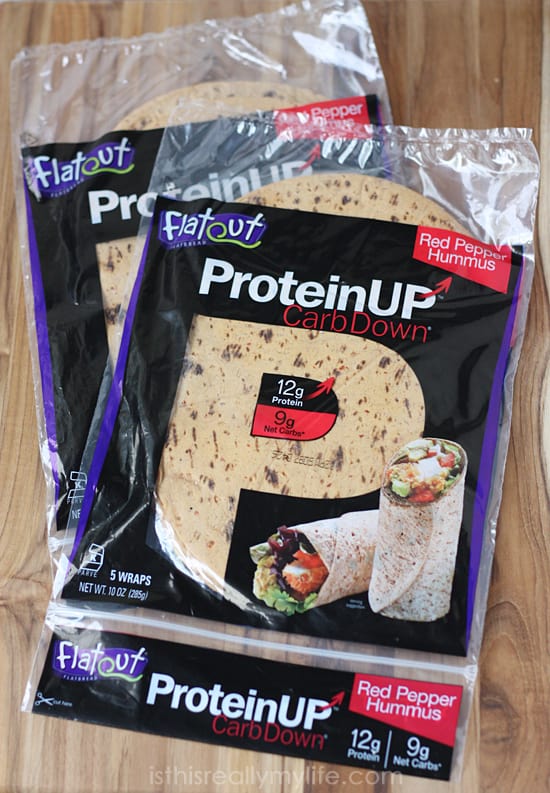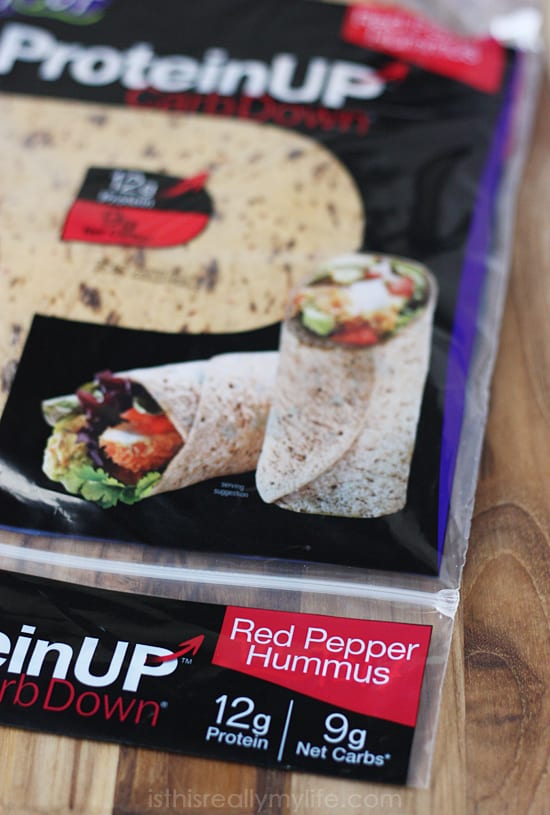 Flatout ProteinUP flatbread wraps also come in Core 12, Flatout's original wrap recipe with chickpeas, and Sea Salt & Crushed Black Pepper, which is powered by navy beans. Because these flatbreads are a super new product, they might not be available at every Walmart. But you should be able to find them at Publix stores and more stores soon.
And then you can make your own low-carb grilled chicken and avocado quesadillas (with both pepper jack and Mexican cheeses). Mmm...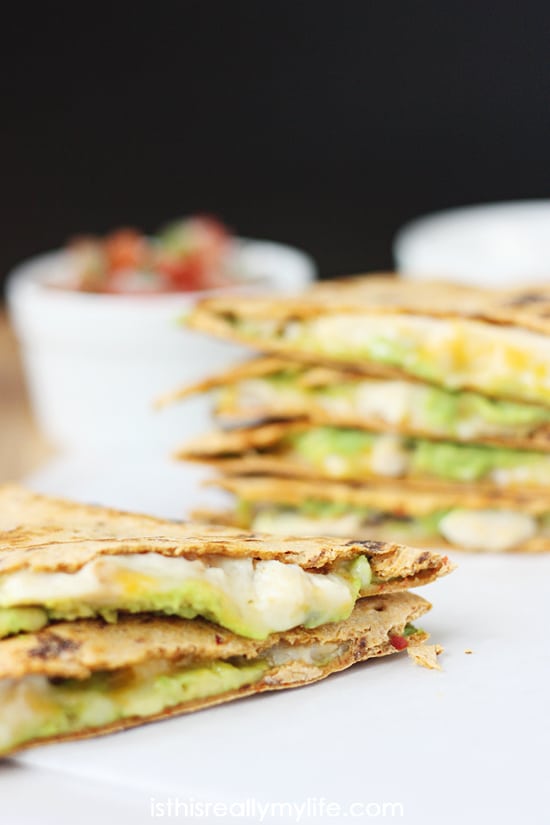 Swimsuit season is just around the corner. Show off those summer-ready abs with these quick-and-easy recipes ideas:
Eggs + Bacon + Peppers = morning kickstarter
Turkey + Salad + ProteinUp = lunch on the go
Peanut Butter + Banana + ProteinUp = protein-packed pre- or post-workout snack
Printable recipe for low-carb grilled chicken & avocado quesadillas below. Enjoy!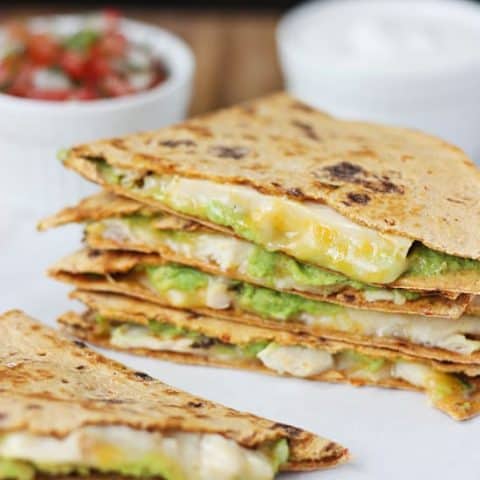 Low-Carb Grilled Chicken & Avocado Quesadillas
These low-carb grilled chicken & avocado quesadillas feature multiple cheese and Flatout's new ProteinUP low carb, high protein flatbread wraps in Red Pepper Hummus.
Ingredients
4 Flatout ProteinUP flatbread wraps in Red Pepper Hummus
2 medium avocados, peeled, pitted and mashed
1 (8-oz) package fully cooked grilled chicken breast strips
½ cup shredded Mexican blend cheese
½ cup shredded pepper jack cheese
Pico de gallo
Sour cream
Instructions
Heat a large skilled over medium-low heat.
Spread ¼ of the avocado on one half of the wrap. Top with 2 oz of chicken, ⅛ cup Mexican cheeses and ⅛ cup pepper jack cheese. Fold remaining half of wrap on top. Repeat for remaining three wraps.
Place two wraps at a time on the skillet and cook about 2 minutes per side until wrap is lightly toasted and cheese is melted. Serve immediately with a side of pico de gallo and sour cream.
Nutrition Information:
Yield:

4
Serving Size:

1
Amount Per Serving:
Calories:

720
Total Fat:

33g
Saturated Fat:

9g
Trans Fat:

0g
Unsaturated Fat:

21g
Cholesterol:

80mg
Sodium:

1001mg
Carbohydrates:

73g
Fiber:

13g
Sugar:

5g
Protein:

37g