The LG Silver PuriCare air purifier takes powerful air purification and real-time air quality readings to a stylishly new level.
.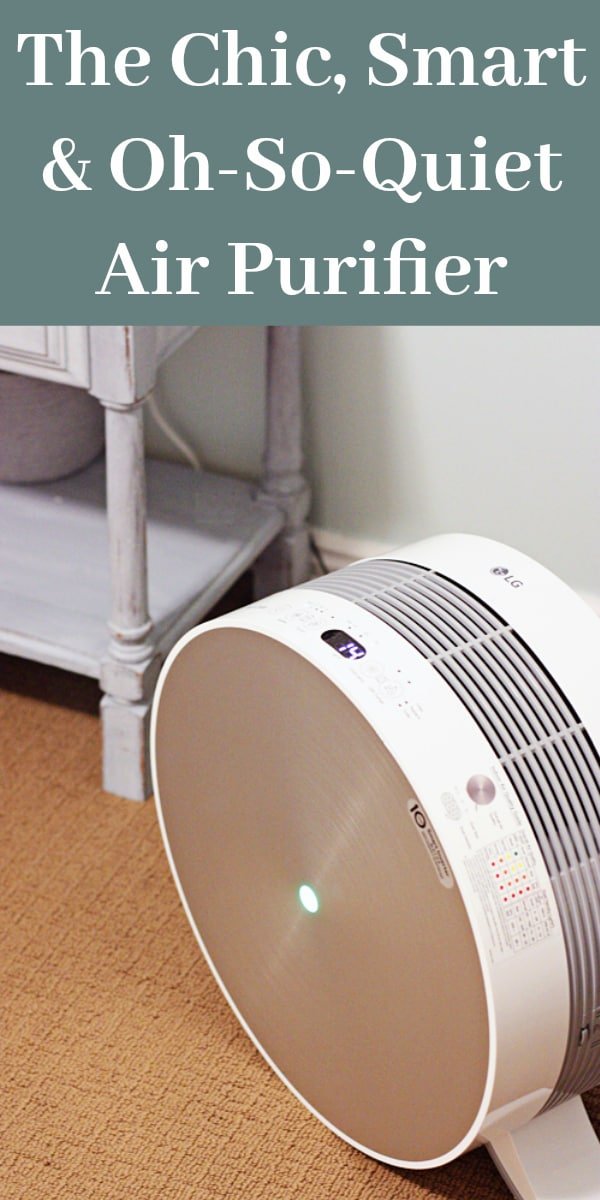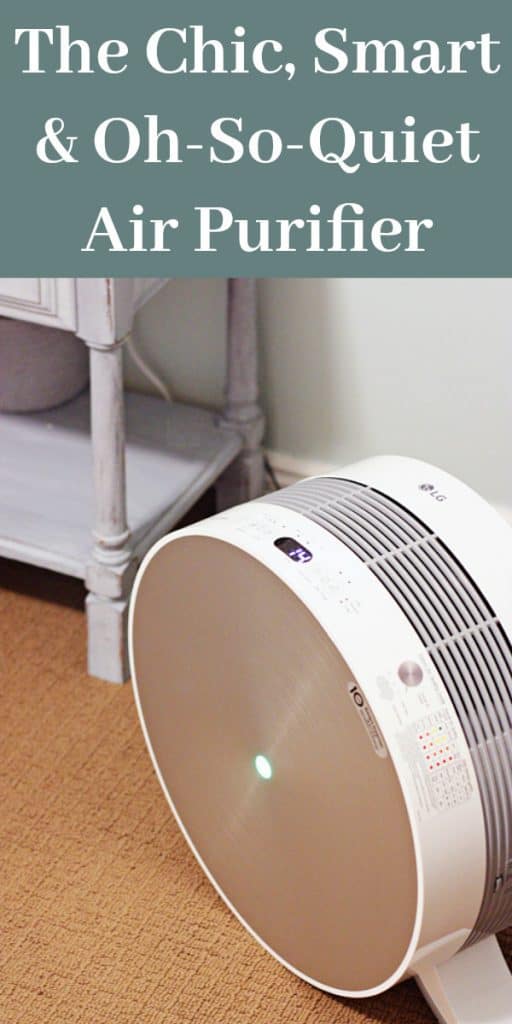 .
This is a sponsored post for RC Willey. All content, thoughts and opinions are mine.
.
I love living in the Salt Lake Valley. I live on the east bench close to the Wasatch Mountains. From where I live I can easily see the Oquirrh Mountains in the west and Traverse Ridge in the south. And when we're experiencing a temperature inversion (summer or winter), I can also see a thick, soupy, pollution-filled haze stubbornly hovering atop my beautiful valley.
Along with the pollution and particulates, I also get to experience the odors that come from having four kids (think sweaty gym socks) and a dog (do they ever smell good?). It's enough to make a girl who never thought she needed an air purifier seriously considering adding a second LG Silver PuriCare air purifier in her home.
.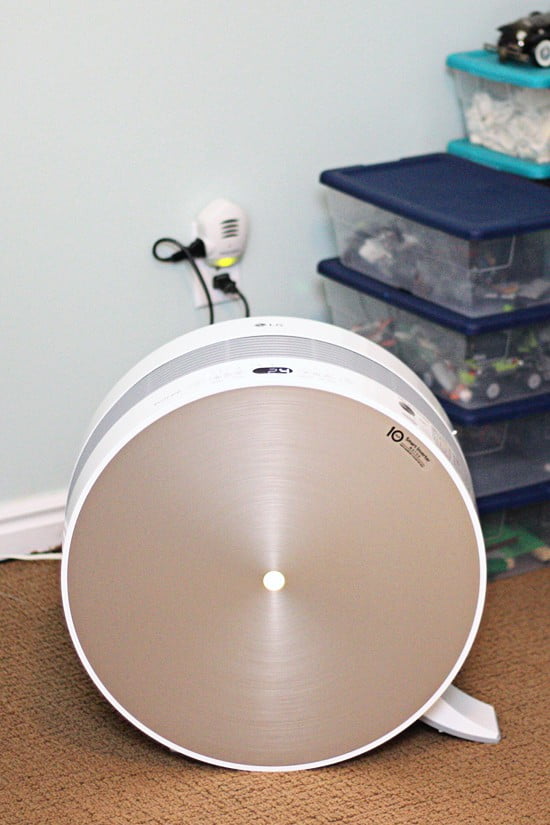 .
Why the LG Silver PuriCare? You'll probably think me a tad shallow but I do adore its chic design. While you probably wouldn't mistake it for decor per the company's ad copy, it does have a beautifully minimalist, sleek form. In fact, it may have even classed up my family room considering my black leather ottoman features black duct tape holding it together.
.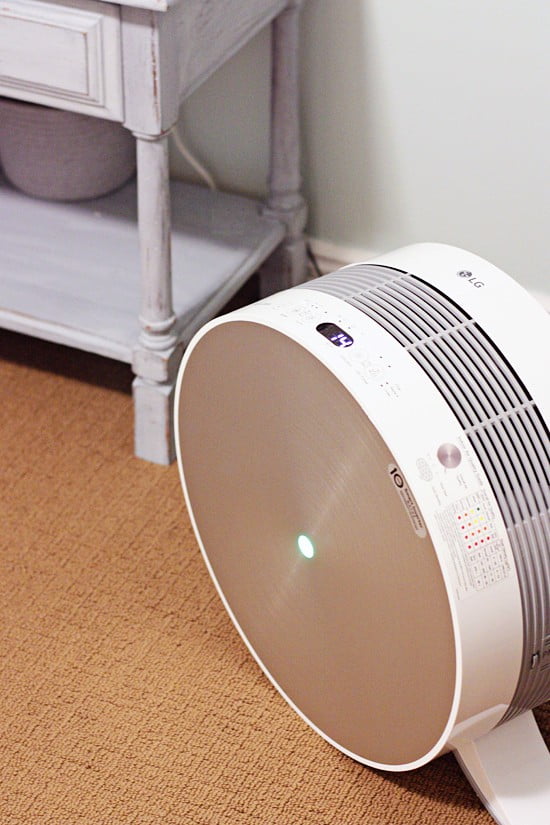 .
Beyond the design, the LG Silver PuriCare air purifier has a 3-stage filter system that gives your family clean air by capturing large particles like dust, pet dander, mold and pollen while reducing odors and VOCs. And you easily know it's working thanks to the Smart Indicator providing a real-time reading of air quality. Green, you're good. Red, you should probably move to northern Idaho.
.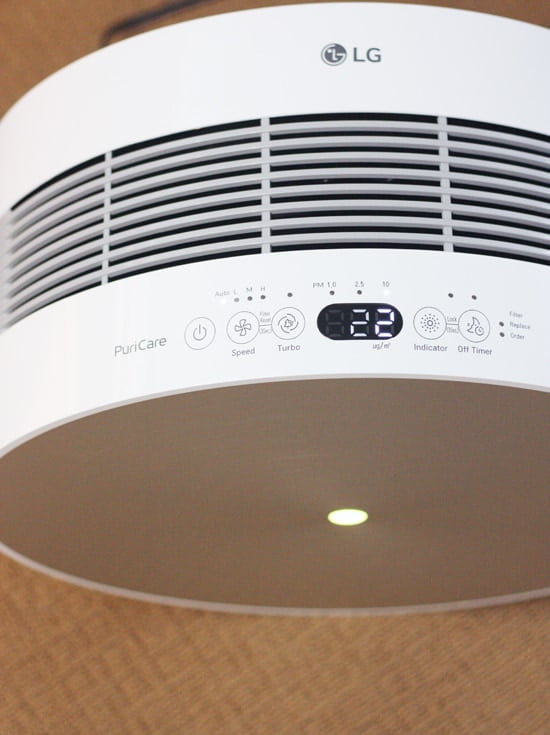 .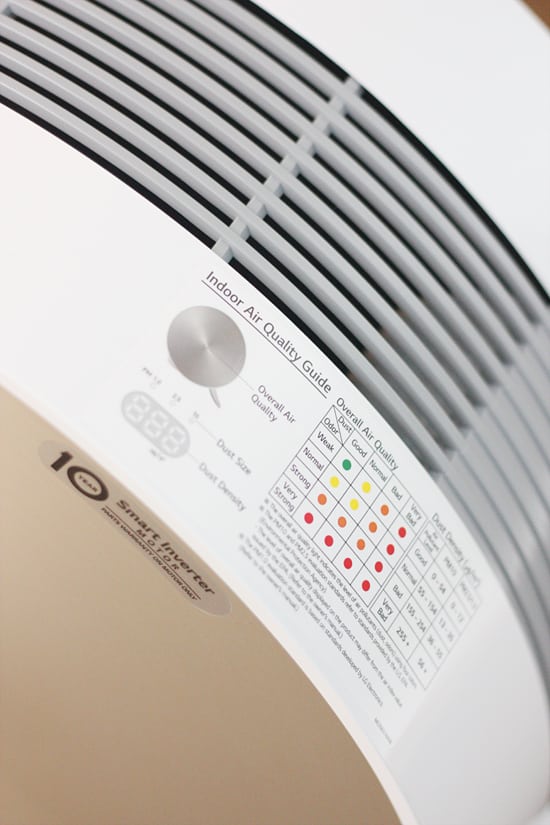 .
I'll be honest, I was surprised George's room got a green reading.
Want to know the particulate levels? You can get readings of concentration levels for 3 particle sizes (1Um, 2.5Um, 10Um) with the touch of a button. The PM (particulate matter) 1.0 sensor is that good. Let's not forget how quiet the LG Silver PuriCare is as it purifies up to 248 square feet. The Smart Inverter hums along at levels as low as 23dB; the sound is often only just above a whisper. In fact, I kind of find the sound rather soothing.
Need more features? Try these:
Auto Mode: 3 fan speeds; Inverter motor allows product to change speed automatically based on airborne particle levels.
Turbo Mode: Extra powerful purification for 30 minutes.
8-Hour Timer: Automatic 8-hour on/off timer; set it and forget it!
Multi-Stage Filtration System: pre-filter to filter out large particles; 3MMERV 14 Filter to remove fine particles like dead ticks, pollen, micro dust motes and animal fur and perform strong sterilization of bacteria in indoor air; deoderizing filter to remove odors from cigarette smoke, garbage, pets and strong acids or bases (see photos below)
Warranty: 10-year Parts warranty on motor; 1-year Parts and Labor
.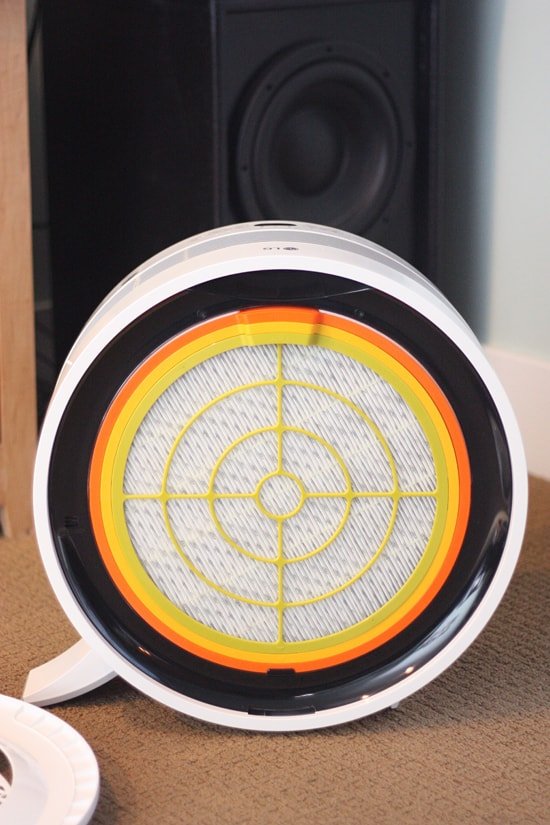 .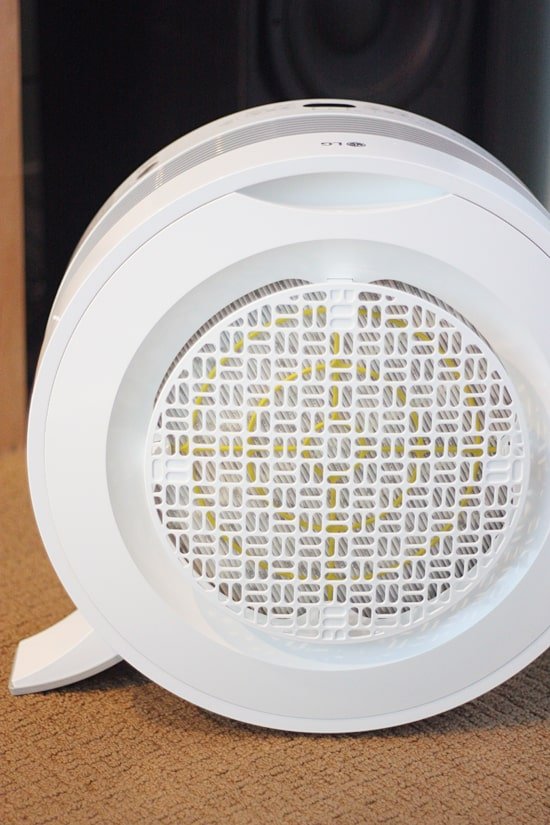 .
If you'd like to clear the air in your own home, you can find the LG Silver PuriCare air purifier at RC Willey (online and off). I suggest offline, especially if you're near the new RC Willey in Draper. As I made my way to will call, I totally found myself drooling over the leather couches. After all, my ottoman does have duct tape. It might be time for an upgrade…
.
Looking for more good ideas? Try browsing my best of Is This Really My Life Pinterest board. I guarantee you'll find quite a few!
.
.

Feel free to "like" Is This Really My Life on Facebook. It won't always earn you an extra entry in a giveaway but it will give you warm fuzzies.
Don't forget to sign up for free Is This Really My Life updates via RSS or email so you don't miss a single awesome post.
.