Add color to your brunch with a lemonade bar! This lightened-up version combines diet lemonade, Torani Sugar Free syrups, and fresh fruit for a variety of fabulous low-calorie, low-sugar flavor combinations.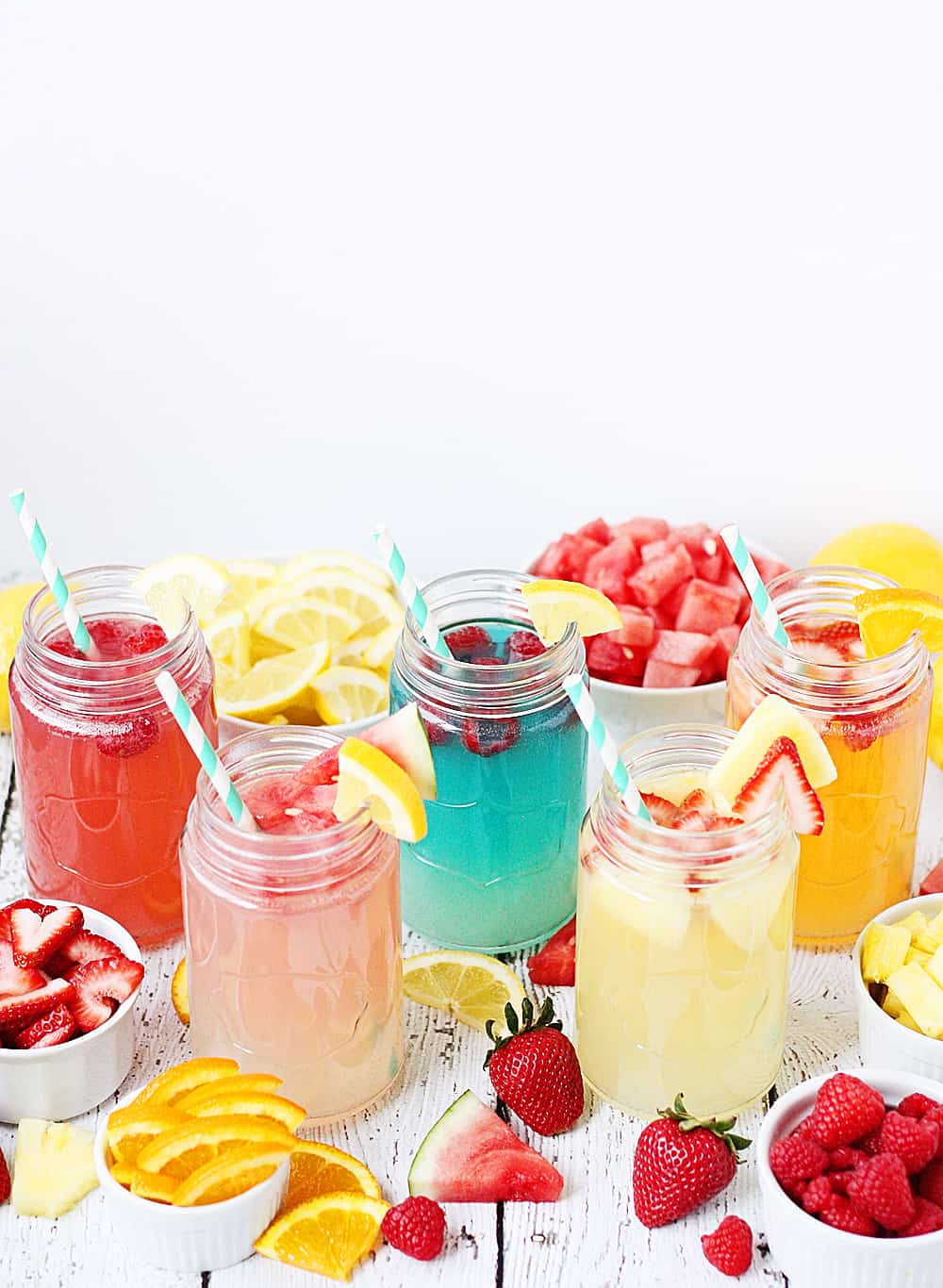 Monetary compensation and product has been provided by Torani; opinions and content are mine.
I've been a fan of Torani sugar-free syrups for years. No lie. I started with a bottle of Torani Sugar Free Vanilla syrup and have since added a half dozen other flavors. My husband loves adding Sugar Free Raspberry to his Sprite Zero while I'm all about Sugar Free Coconut in my Diet Coke.
I may have even had a flask of the stuff in my purse for on-the-go flavoring.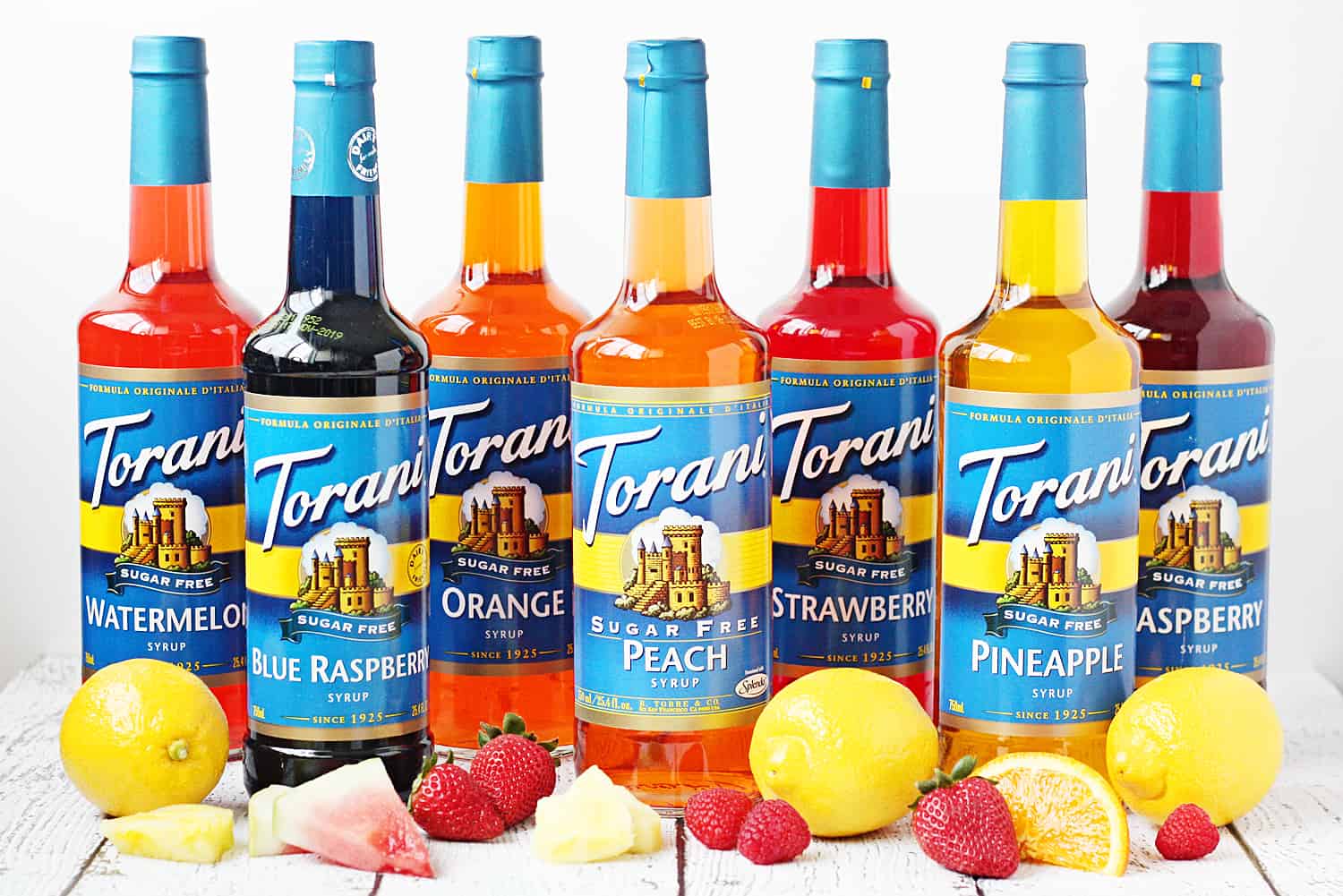 Ever since my 5 decadent 3-ingredient hot chocolate post, I've found myself trying to figure out new flavored beverage combinations. I think this lightened-up lemonade bar is quite possibly my favorite...just below Diet Coke of course.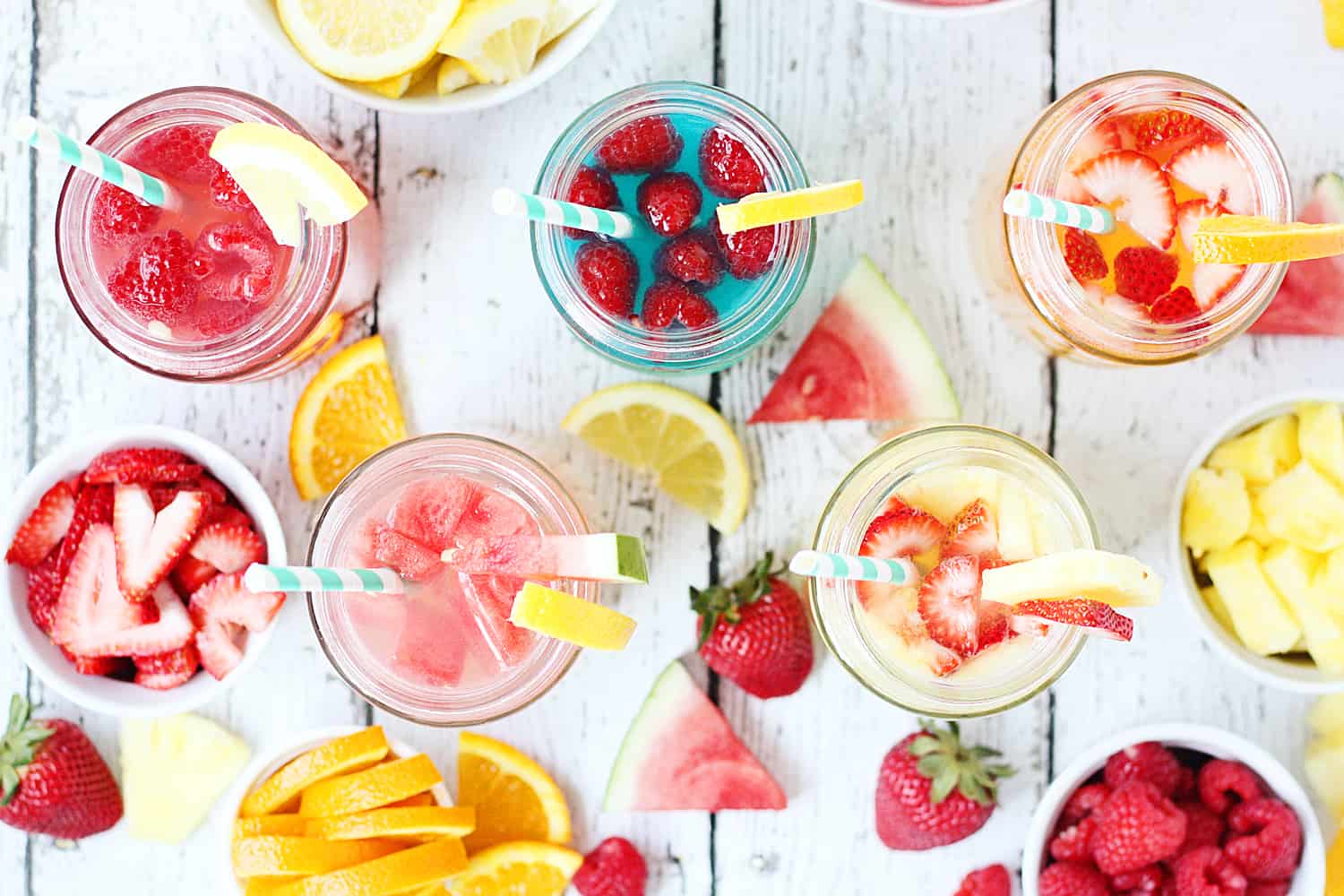 I started with about seven—yes, seven—flavors of Torani Sugar Free syrups but you really could try many more. All of these flavors tasted absolutely delicious when paired with diet lemonade (Minute Maid Light is my fave), and, yes, I tasted every single one.
It's a difficult job but someone has to do it.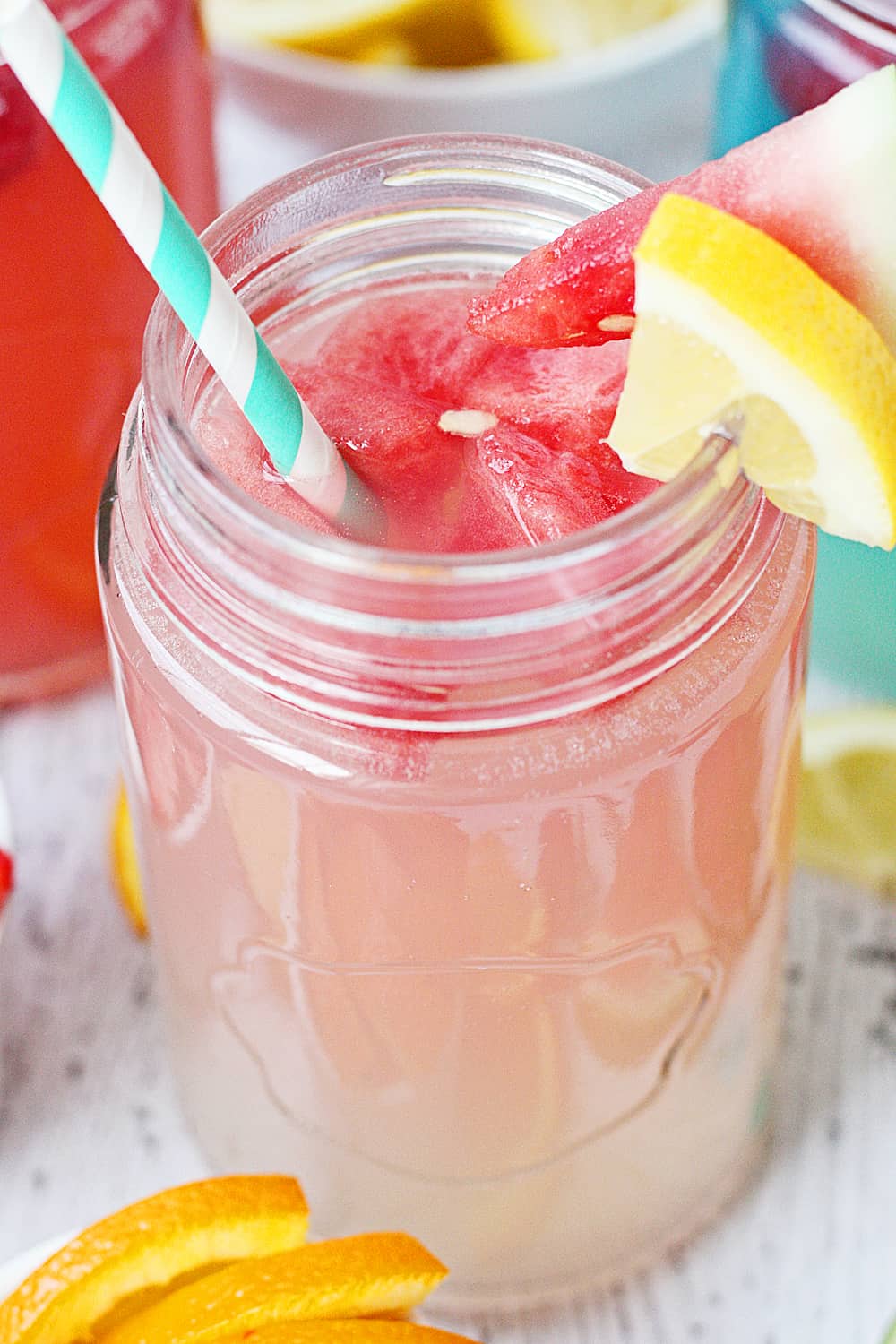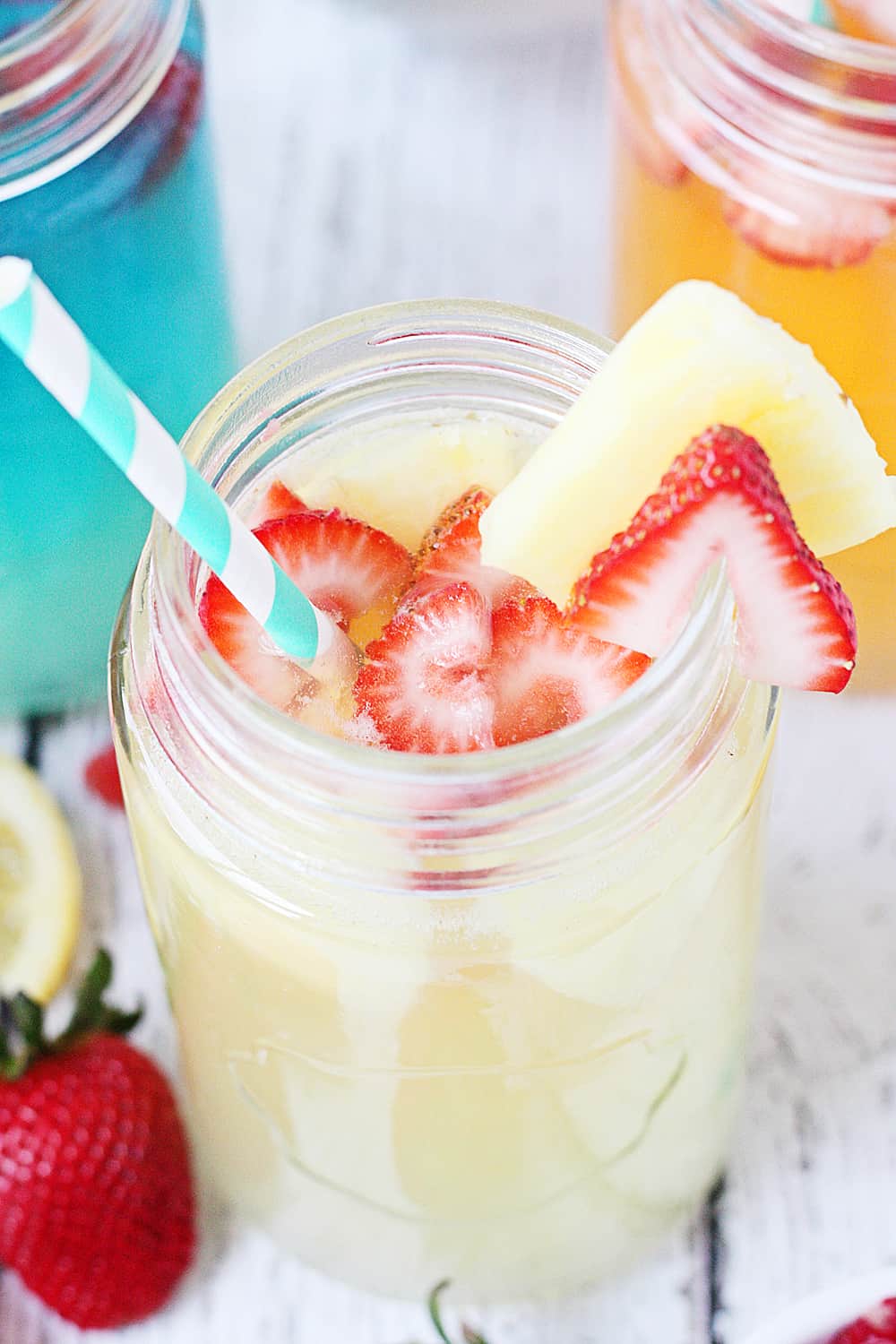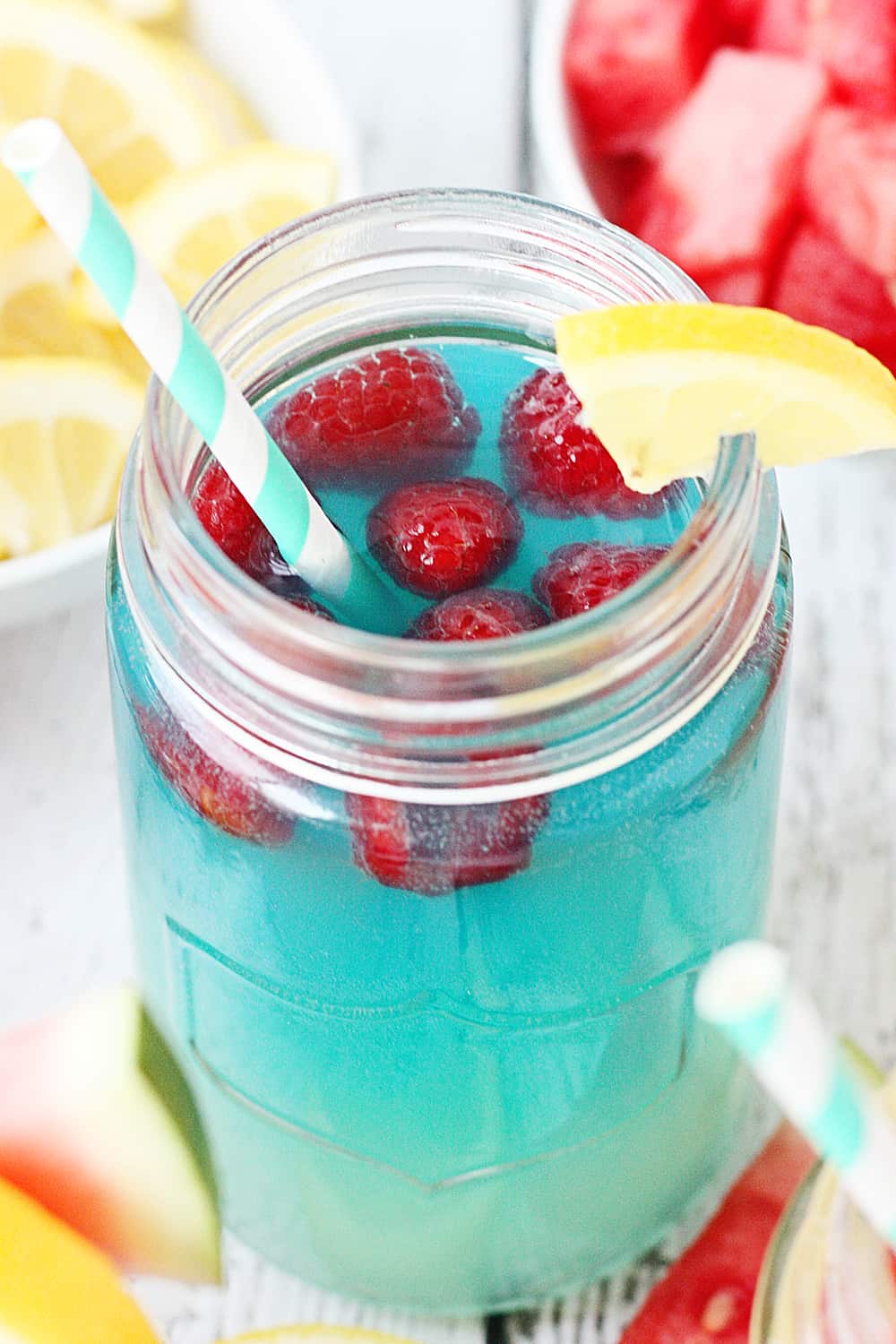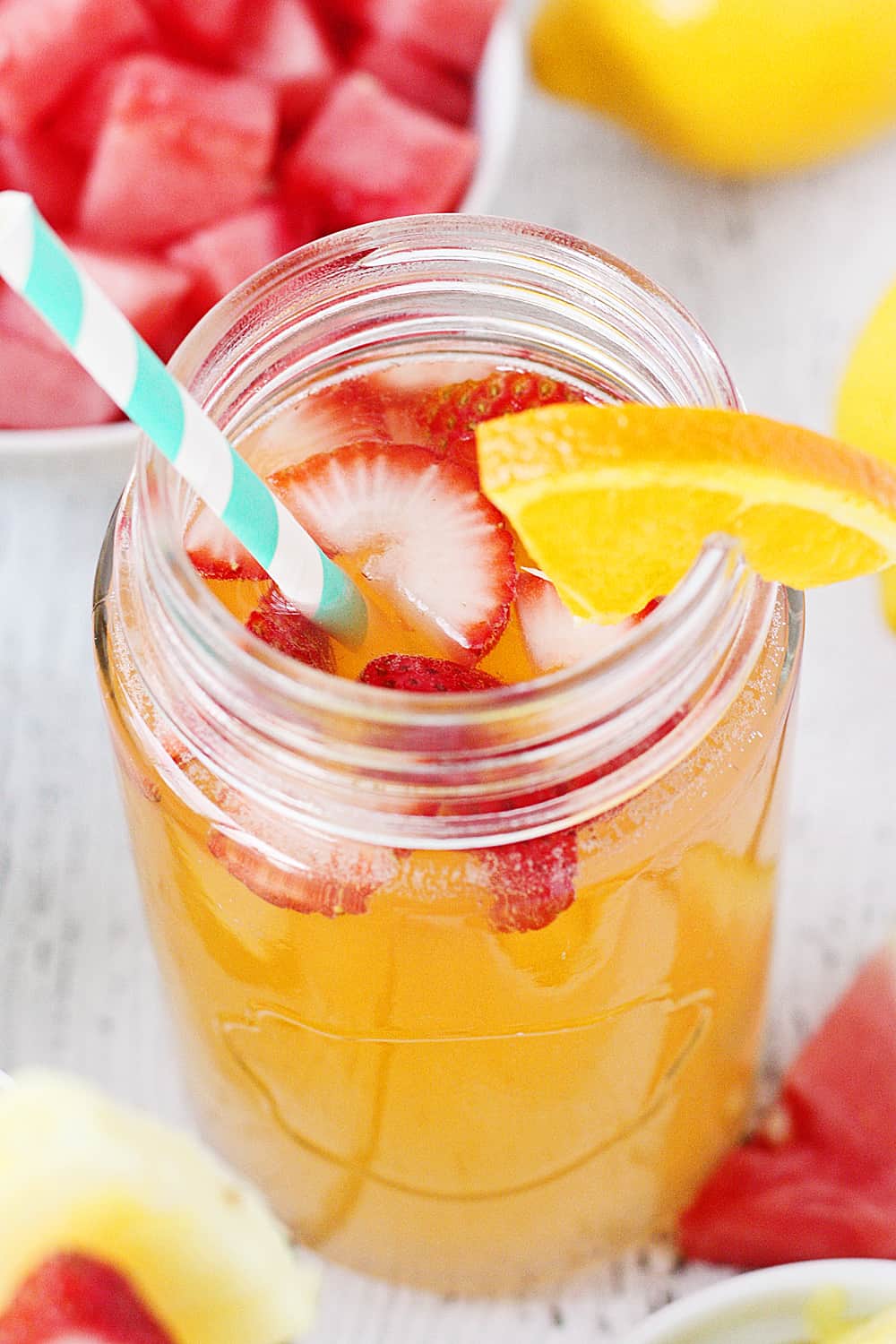 Lauren helped taste test a few and we found 2 to 3 tablespoons of syrup gave the lemonade the right amount of flavor, but feel free to use more or less depending on your taste buds. Also, we didn't mix and match the syrups but you totally could.
Next time I'll try a little strawberry with orange, or perhaps I'll try pineapple with raspberry. The possibilities are endless!
By the way, Torani's new Sugar Free Pineapple is a dream and the new Sugar Free Blue Raspberry was a huge hit with the kids! Doesn't it make for such a fun drink? I think the colors are so pretty! Just think how beautiful this would be at your next brunch!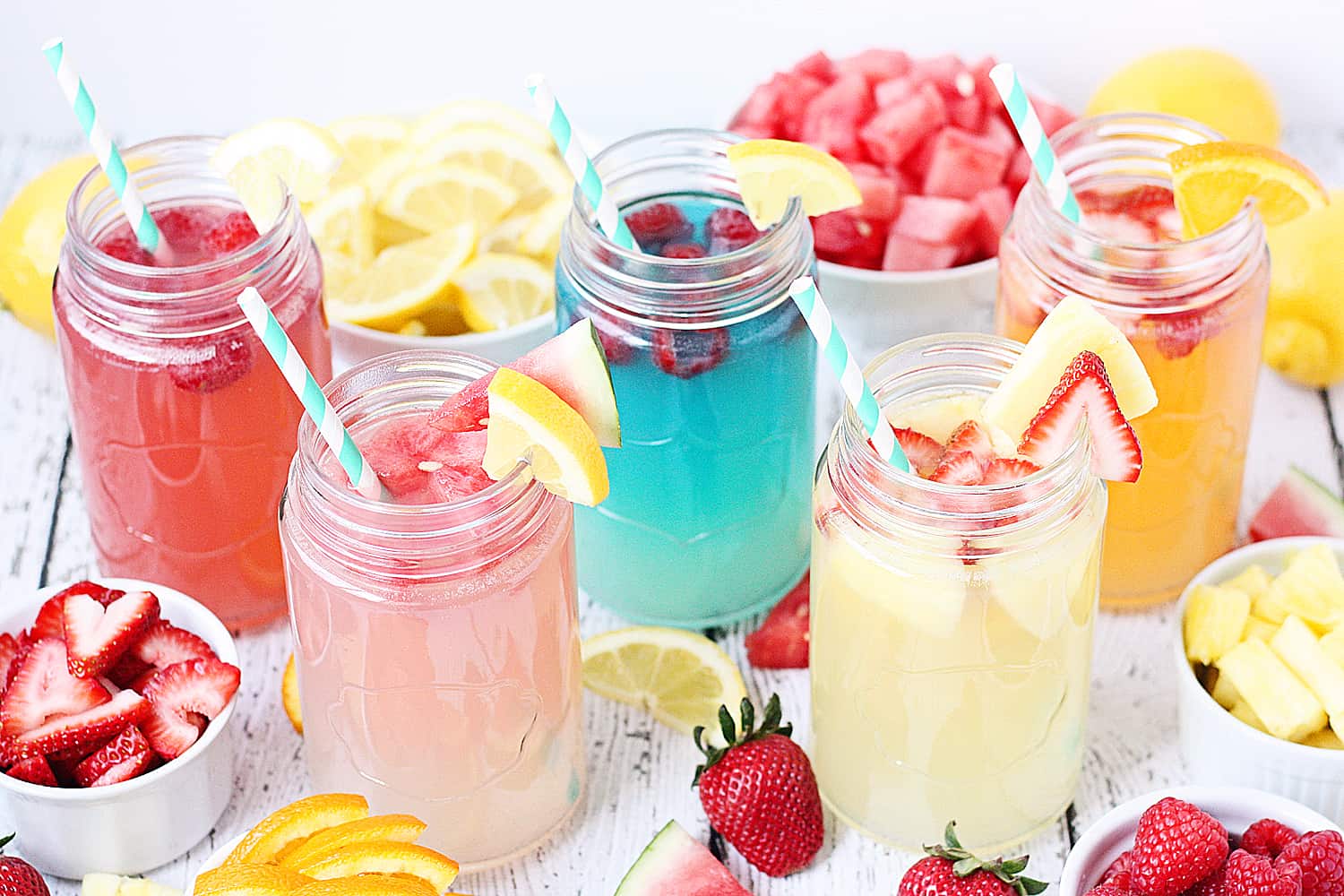 Speaking of your next brunch (or baby shower or bridal shower or summer soiree), NOW is the time for you to stock up on Torani syrups! Currently, free shipping is being offered to customers who purchase over $59. And let me tell you, it's easy to spend at least $60—they have so many yummy flavors!
If you're a fan of sugar-free options, Torani offers the largest variety of sugar free flavors that are simple, easy to use and sweetened with Splenda™—that's all of the flavor with none of the guilt!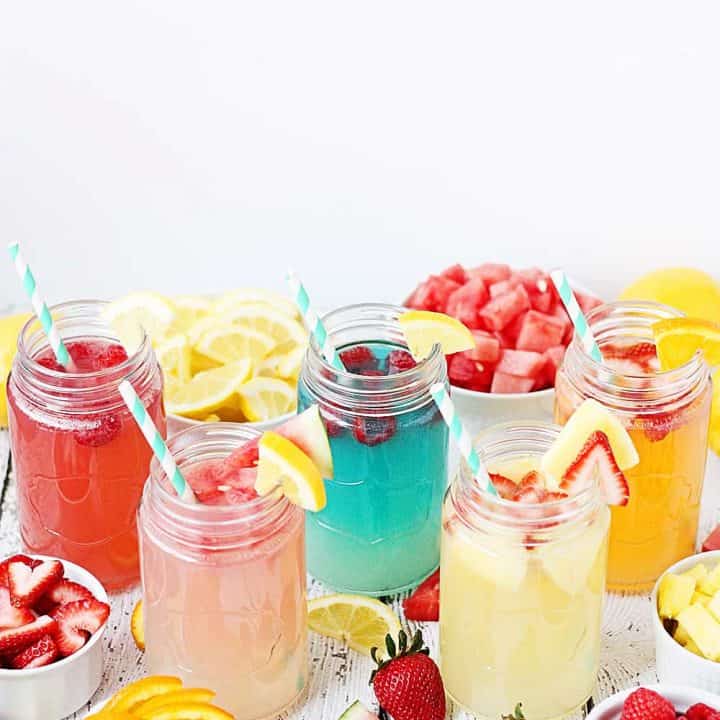 Lightened-up Lemonade Bar (Flavored Lemonade)
Yield: 1

Prep Time: 5 minutes

Total Time: 5 minutes

A lemonade bar is perfect for weekend brunch! This lightened-up version combines diet lemonade, sugar-free Torani syrups, and fresh fruit for a variety of fabulous flavor combinations.
Ingredients
1 can Minute Maid Light lemonade, (12 oz)
2 to 3 T Torani Sugar Free Syrup, (or to taste)
Fresh fruit, (optional)
Instructions
Pour lemonade into large glass or Mason jar. Add 2 to 3 tablespoons of Torani Sugar Free Syrup.
Garnish with fresh fruit (e.g., raspberries, sliced strawberries, diced watermelon, sliced pineapple, lemon slices, orange slices) and a paper straw.
Note: The Torani Sugar Free Syrup flavors we used in our lemonade bar were blue raspberry, watermelon, peach, orange, pineapple, raspberry, and strawberry.
Nutrition Information:
Yield: 1 Serving Size: 1
Amount Per Serving: Calories: 242Total Fat: 1gSaturated Fat: 0gTrans Fat: 0gUnsaturated Fat: 0gCholesterol: 0mgSodium: 202mgCarbohydrates: 61gFiber: 4gSugar: 41gProtein: 2g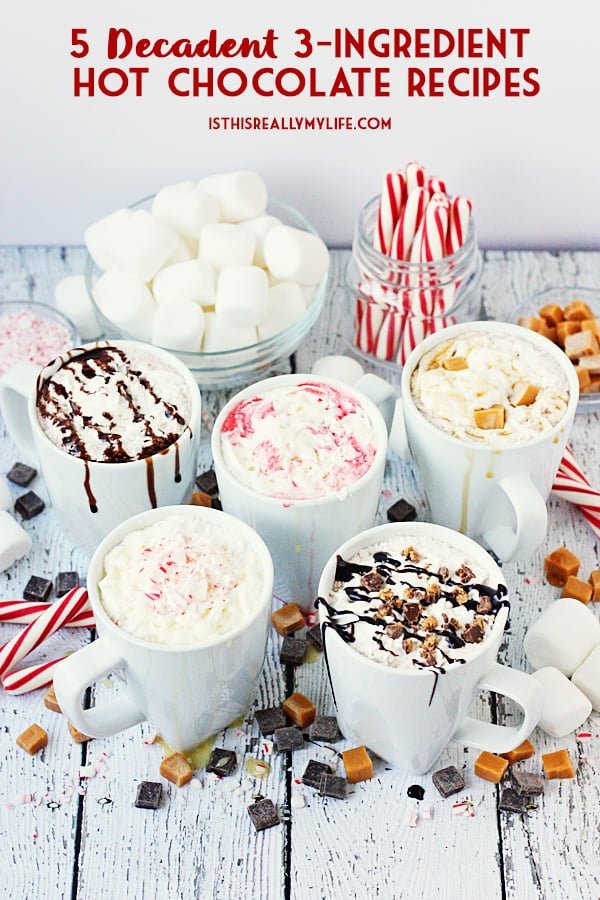 5 decadent 3-ingredient hot chocolate recipes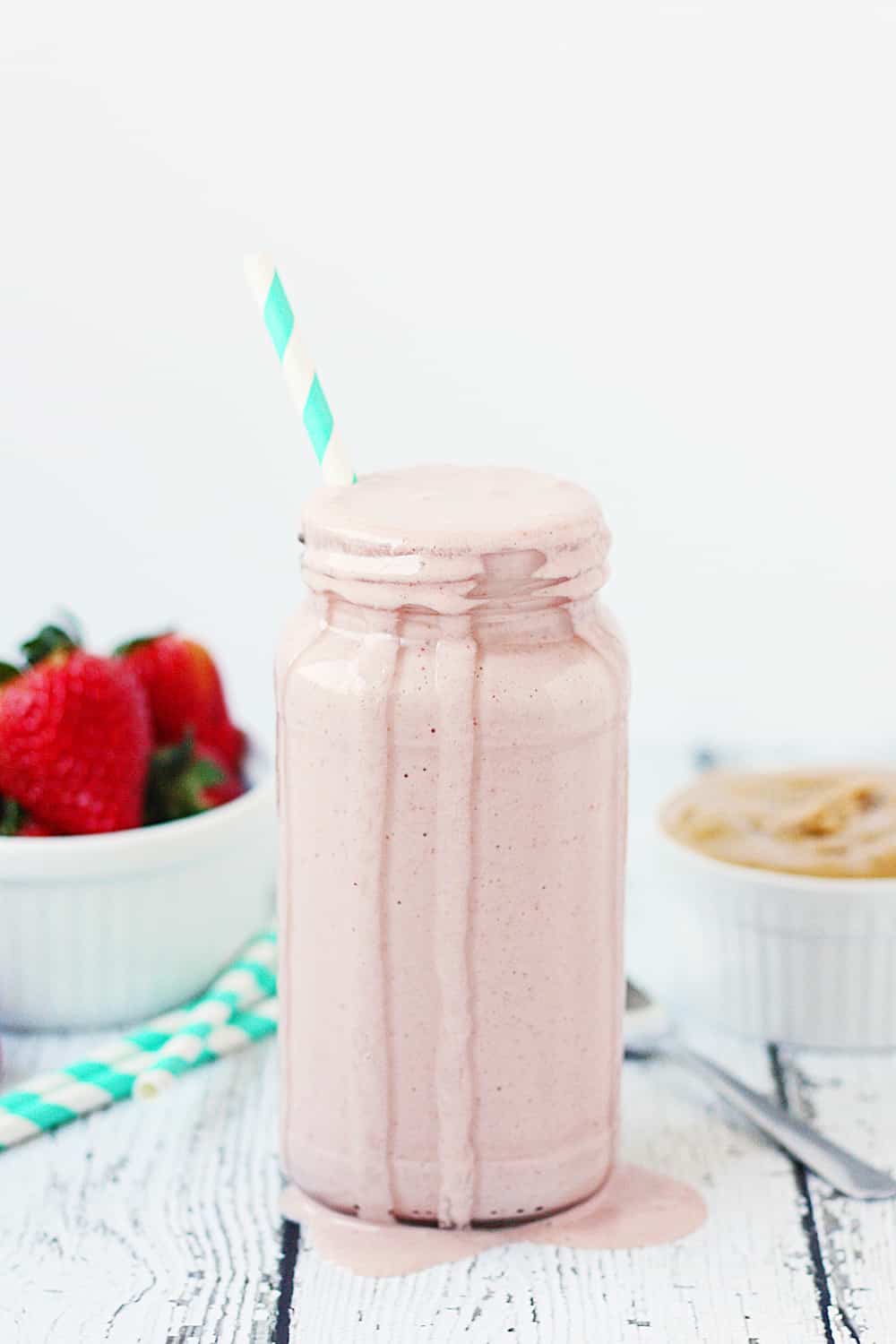 3-ingredient peanut butter & jelly smoothie