I—I mean we—fell in love with LEGO® Friends Christmas of 2012. Santa brought Livi the LEGO® Friends Heartlake Vet and Olivia's House sets, and we had those sets open and built in record time. Of course, it took a little help from Livi's big sisters to put them together (she was only 5 at the time), but they have since become some of her most favorite toys. I think it's because she and her friends mix and match, build and rebuild the sets until they have just what that day's play requires.
Or until Livi has all the parts she needs for a race car.
...
...
Children learn about themselves, others and the world through play, and construction play (e.g., building with LEGO bricks) allows children to be creative in a way that combines logic and reasoning with playfulness and imagination. This type of play helps children grasp the importance of persistence as they develop a sense of pride for their completed model or their own creation.
There's nothing like the smile on Livi's face when she's taken something imagined and turned it into something concrete. Some of my kids' proudest moments have come from creating a masterpiece using LEGO bricks. And the LEGO® Friends Heartlake Juice Bar is no exception.
...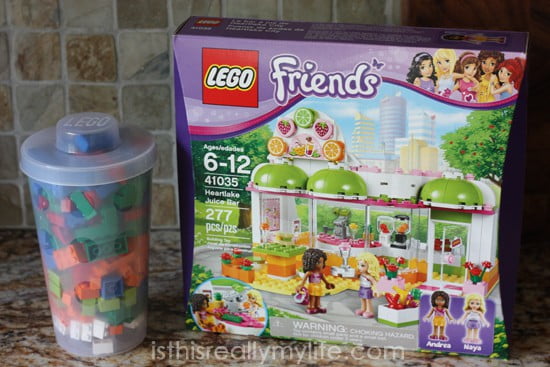 ...
Livi begged me to put this together with her, and I'm not gonna lie. I was super excited. I love LEGOs and especially the LEGO® Friends sets. They combine the iconic LEGO construction with stories, settings and themes—a perfect fit for Livi who thrives on creativity and loves the highly-detailed, character-based world.
Plus I'm a huge fan of anything with detailed instructions unlike Nathan who'd rather throw out the guidebook and build by the seat of his pants.
Sadly (for me), Livi didn't need much of my help. She was able to follow the instructions and build the juice bar on her own. I will say I was pretty dang good at organizing the pieces and providing her with the right LEGO bricks at the right time.
...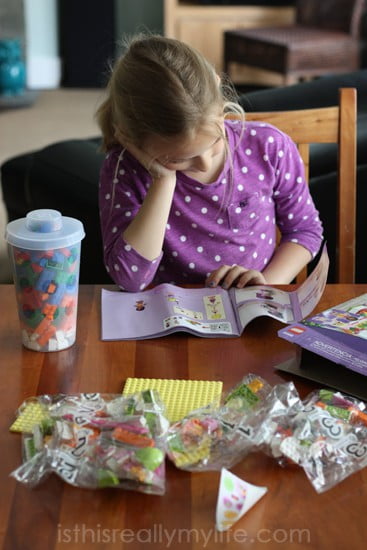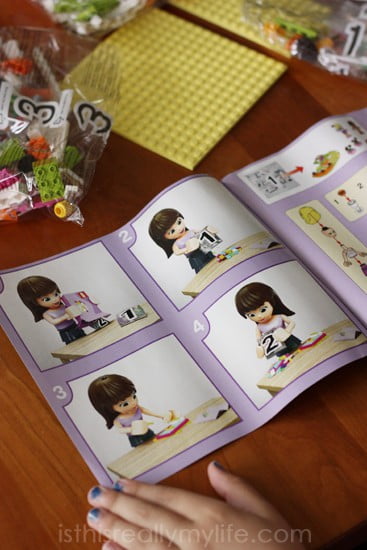 I'm not kidding when I said she put that baby together on her own aside from the occasional sticker.
...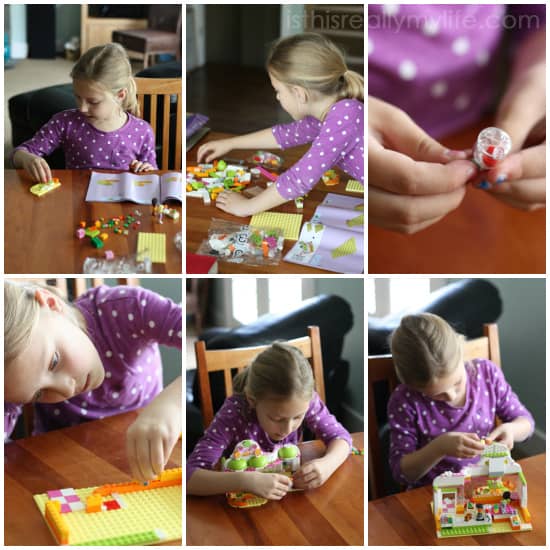 ...
And then it was complete!
...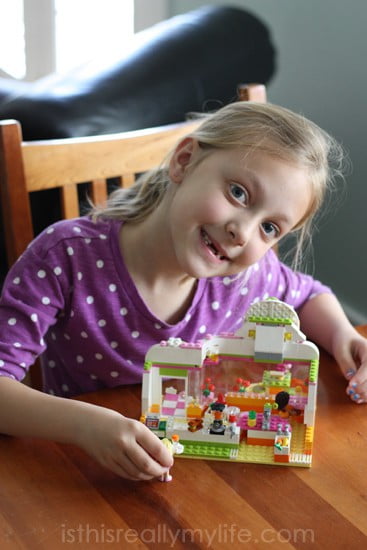 ...
See what I mean? Total sense of accomplishment.
Of course, once the LEGO® Friends Heartlake Juice Bar was fully assembled, it was time to play.
...
...
It wouldn't be family LEGO time if George didn't get in on the building. He busted out the LEGO bricks and created not a jukebox or organ like I had guessed but some sort of contraption for making smoothies.
...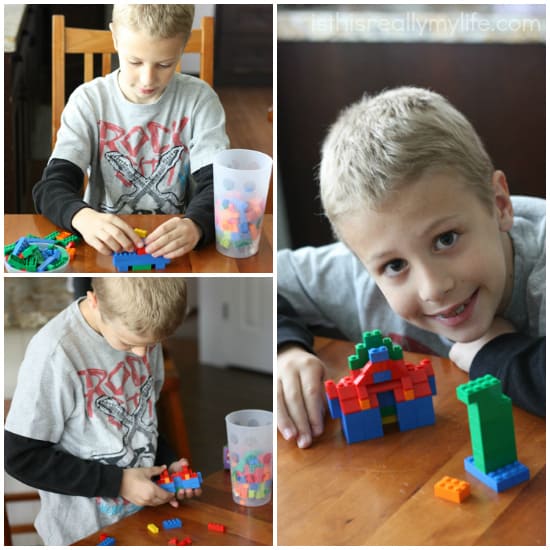 ...
If you love LEGOs then you're going to love this little bit of news. LEGO® Friends has teamed up with Girls on the Run® (GOTR), a physical activity-based positive youth development program to inspire girls everywhere to achieve their limitless potential. Girls are using LEGO Friends bricks and elements to tell stories, embrace their differences and find strength in connections.
How awesome is that?
I was selected for this opportunity as a member of Clever Girls Collective and the content and opinions expressed here are all my own.
...


Feel free to "like" is this REALLY my life? on Facebook. It won't always earn you an extra entry in a giveaway but it will give you warm fuzzies.
Don't forget to sign up for free is this REALLY my life? updates via RSS or email so you don't miss a single awesome post.
...