Today I bring you the Young Women printable: Choice & Accountability download. Like the Faith, Divine Nature, Individual Worth and Knowledge printables, I've created two files: an 8.5 x 11-inch (great for slipping into the cover of binders or an 8 x 10-inch frame); a set of smaller 4.25 x 5.5-inch (perfect for a 4 x 5-inch frame).
…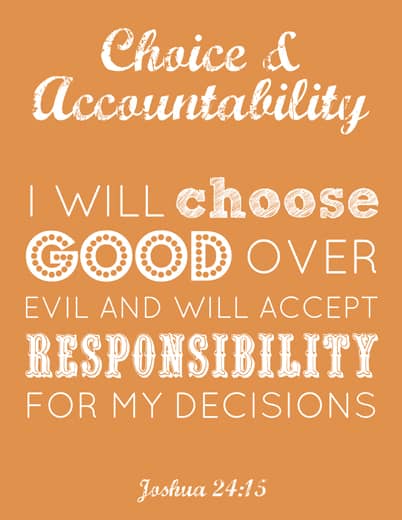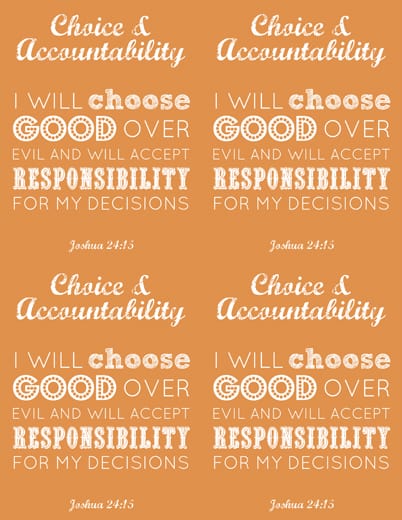 …
To download the Choice & Accountability printable(s), click on the image(s) and save the file(s) to your desktop. But before you do, please read the following rules:
ITRML printables are for personal use only.
If you decide to re-post or use the image on your blog or website, you MUST cite the source and include a link to this post.
Personalization and other customizations are not available on free printables; they are offered "as-is."
…
Speaking of choices, I love this:
…
Other YWs printables (list will be updated as more are designed):
…

Feel free to "like" is this REALLY my life? on Facebook. It won't always earn you an extra entry in a giveaway but it will give you warm fuzzies.
Don't forget to sign up for free is this REALLY my life? updates via RSS or email so you don't miss a single awesome post.
…