Looking for an easy, last-minute Halloween treat? These Nutter Butter ghosts require only four ingredients and can be ready in about 15 minutes!
.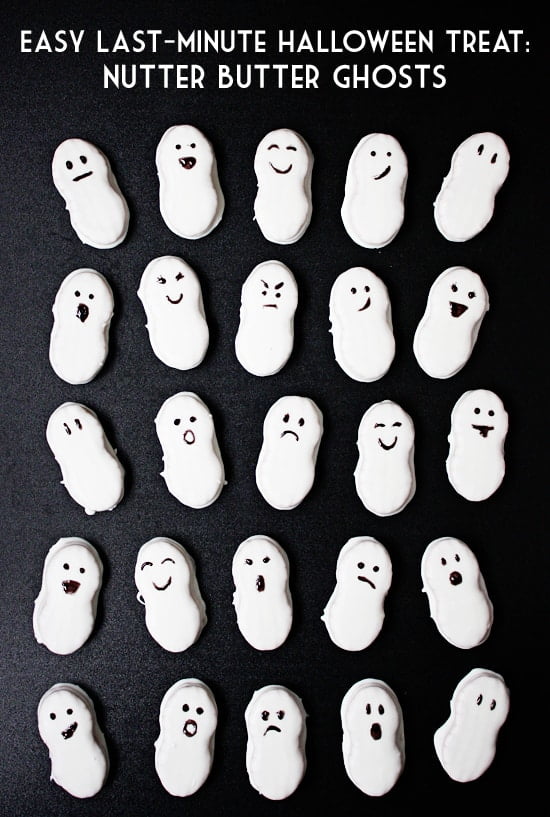 .
Post may include affiliate links to help support my Diet Coke habit.
.
Though I may not be super into Halloween (have you seen my Halloween porch this year?), I do love festive foods, especially if those festive foods are quick, easy and fit in the "dessert" category like these Nutter Butter ghosts.
.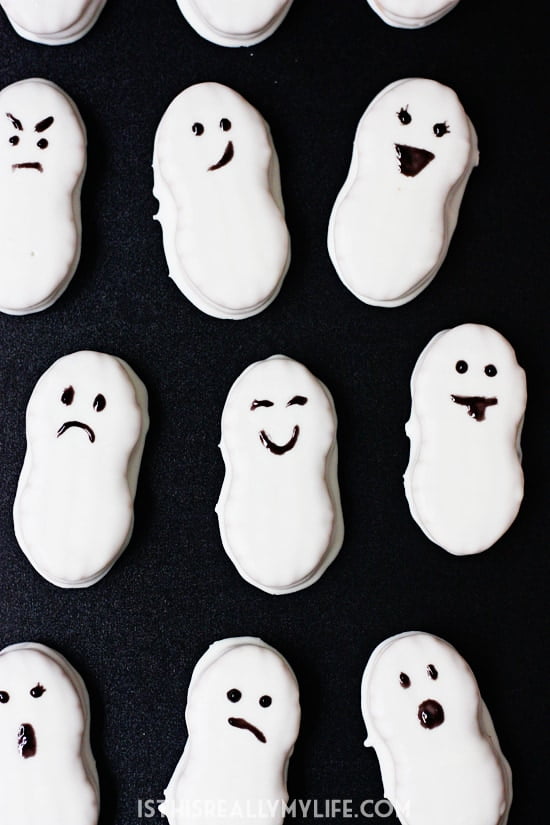 .
I consider this brief moment of Halloween brilliance one of my tastier moments of brilliance—even tastier than my dirty Diet Coke float. And since these moments are few and far between, I ran with it.
.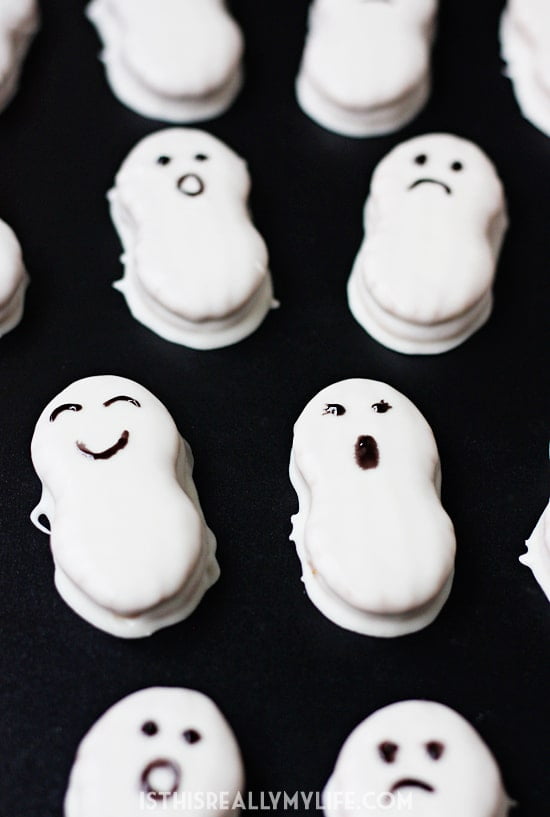 .
I wouldn't be surprised if Nutter Butter ghosts existed before my post, but I'm not going to check because then I'd be all disappointed. And who needs disappointment on Taco Tuesday?
The best part about these Nutter Butter ghosts is how ridiculously easy they are to make. You could make them even easier by using food coloring markers instead of decorating gel like I did on those crazy onesie cake pops.
.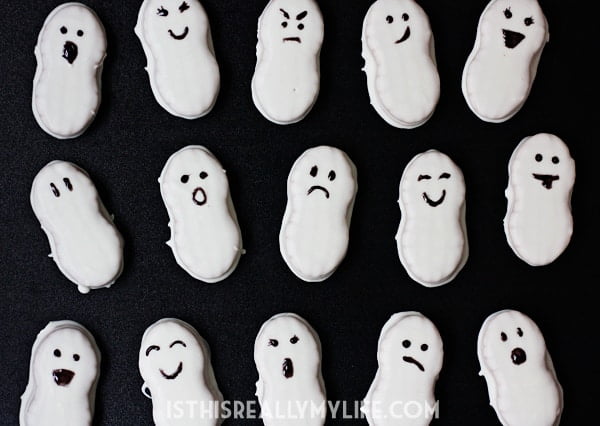 .
We're putting a few of these Nutter Butter ghosts on small plates and taking them to the neighbors. They're seriously so adorable I can hardly stand it! Plus, the combination of vanilla coating and peanut butter cookie is to die for.
And guess what? This easy last-minute Halloween treat would be super fun for kids to make and give to friends. Who knows what kind of silly, spooky, scary faces could end up on those creamy, peanut buttery ghosts!
Printable recipe for Nutter Butter ghosts below. Enjoy!
.

Nutter Butter Ghosts
Looking for an easy, last-minute Halloween treat? These Nutter Butter ghosts require only four ingredients and can be ready in about 15 minutes! Yields about 32 cookies (or 16 servings).
Author:
Emily ~ isthisREALLYmylife.com
Ingredients
1 (16-oz) package Nutter Butter cookies
1 (24-oz) package almond bark vanilla flavored coating
2 T shortening
Black gel icing
Instructions
Place 9 squares of vanilla almond bark and shortening in microwaveable bowl. Microwave on high 30 seconds; stir. Microwave on high another 30 seconds; stir. Continue microwaving in 15-second increments until completely melted.
Use a fork to dip Nutter Butter cookies in melted coating. Turn to coat evenly. Remove from coating and let extra drip into bowl before placing on parchment paper to set.
Decorate with black gel icing (or food coloring markers). Store in an airtight container.
.
Here are a few more fun Halloween posts for you to enjoy!
.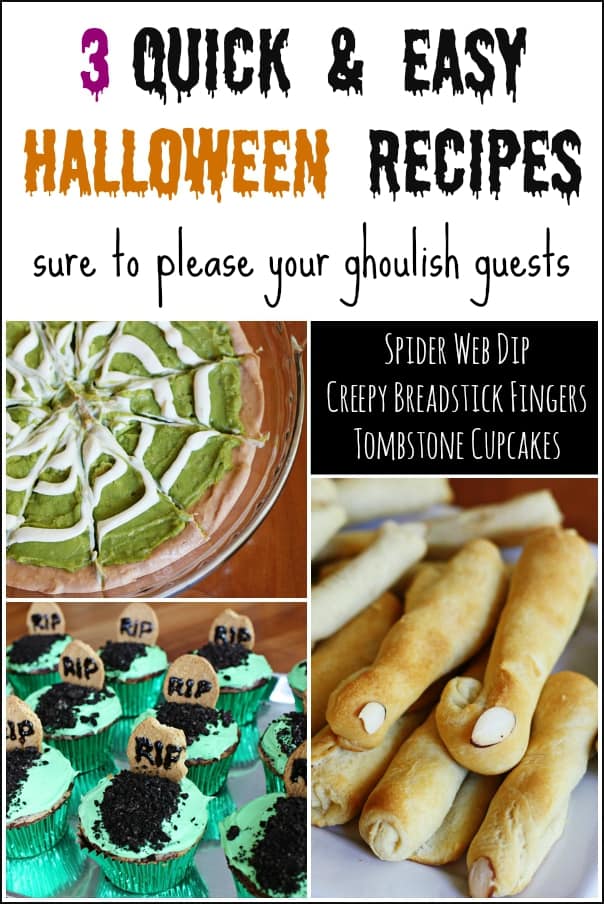 Three quick & easy Halloween recipes (appetizer, side dish, dessert)
.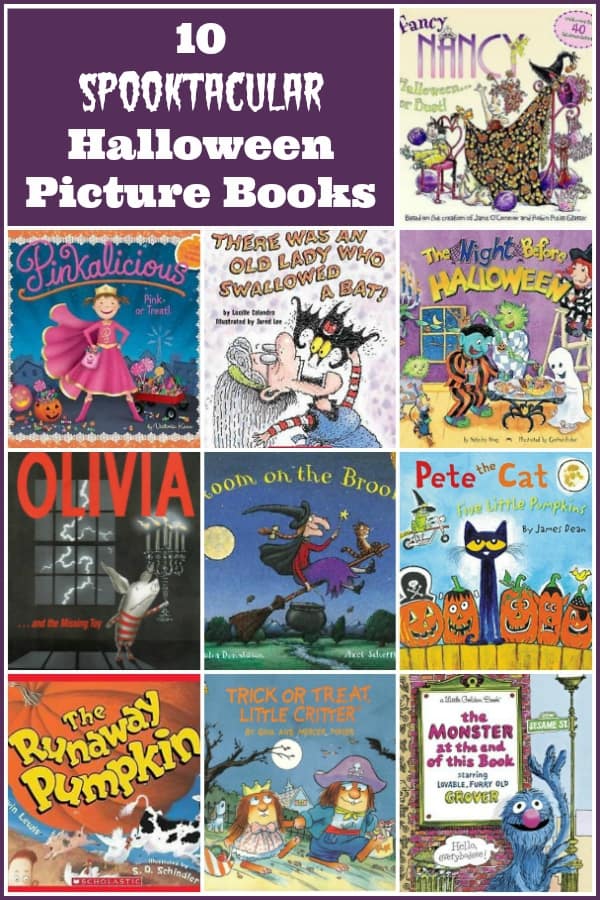 10 spooktacular Halloween icture books for kids of all ages
.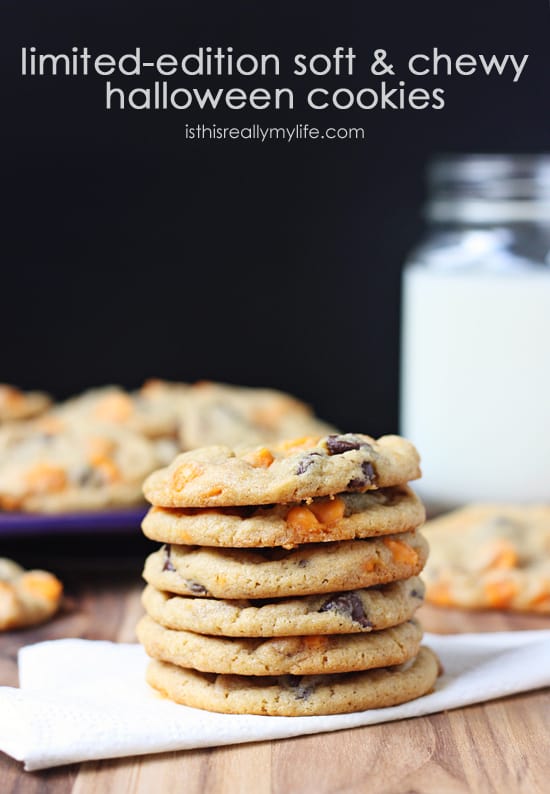 Limited-edition soft & chewy Halloween cookies
.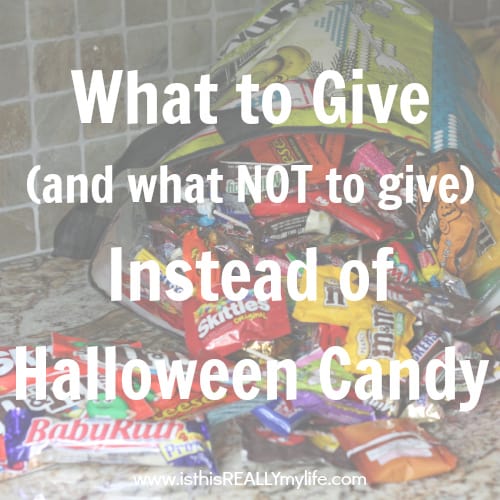 What to give (and not to give) instead of Halloween candy
.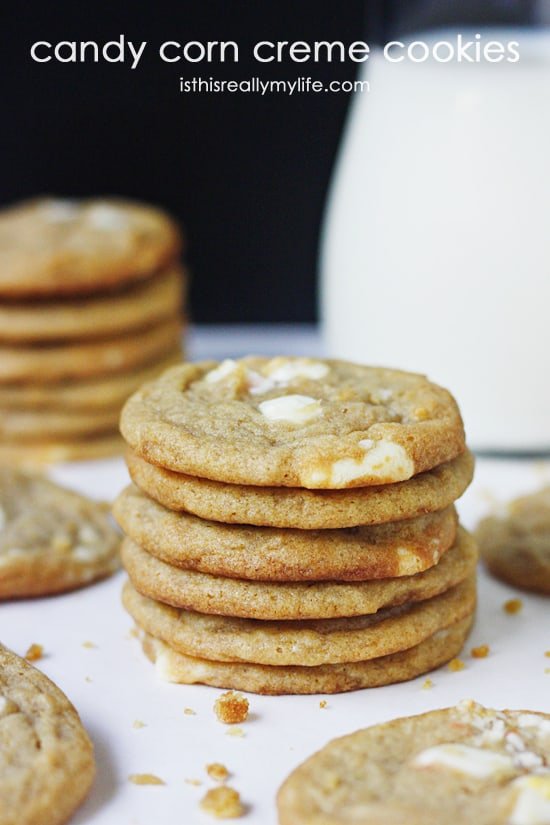 Candy corn creme pudding cookies
.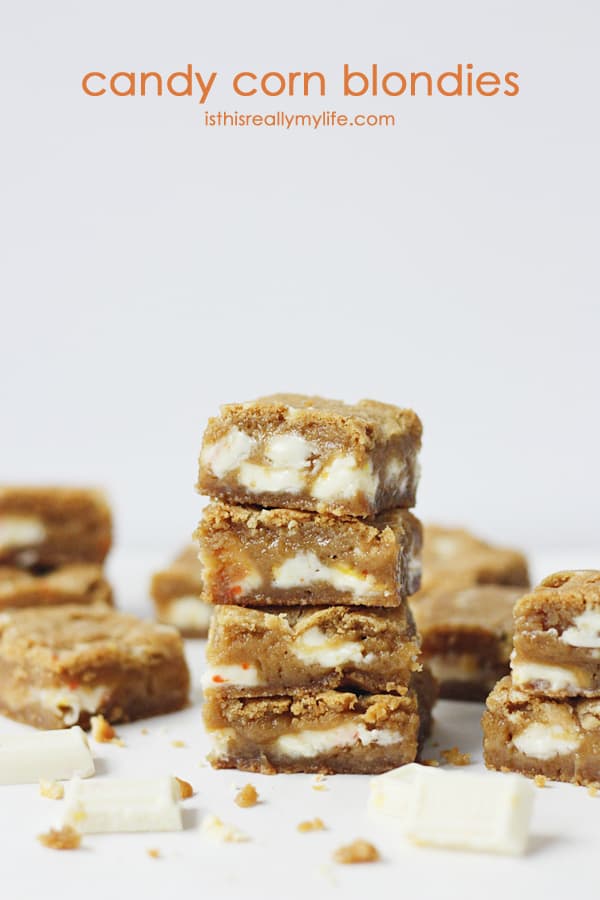 .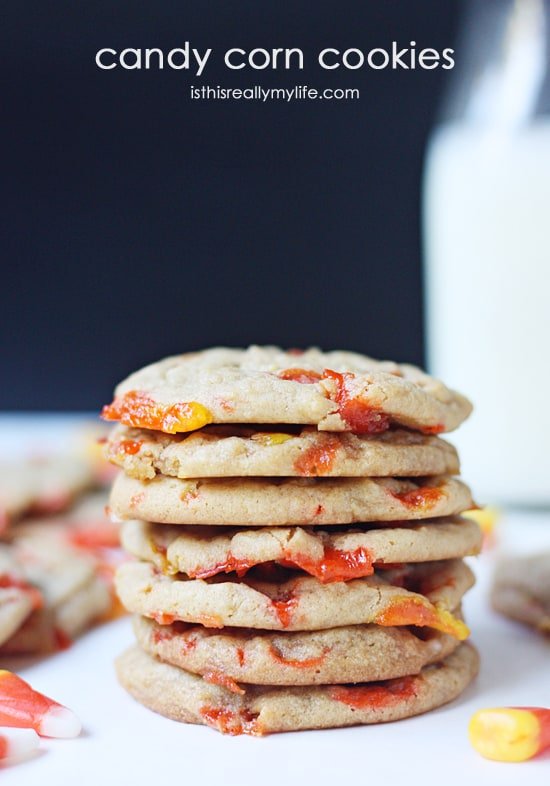 Candy corn cookies (because looks aren't everything)
.
.
Looking for more yummy recipes? Try browsing my best of Is This Really My Life Pinterest board. I guarantee you'll find quite a few!
.
.

Feel free to "like" is this REALLY my life? on Facebook. It won't always earn you an extra entry in a giveaway but it will give you warm fuzzies.
Don't forget to sign up for free is this REALLY my life? updates via RSS or email so you don't miss a single awesome post.
.