The KODAK PIXPRO AZ652 is an impressive new-school digital camera but would I replace my old-school DSLR with it? Read on to find out!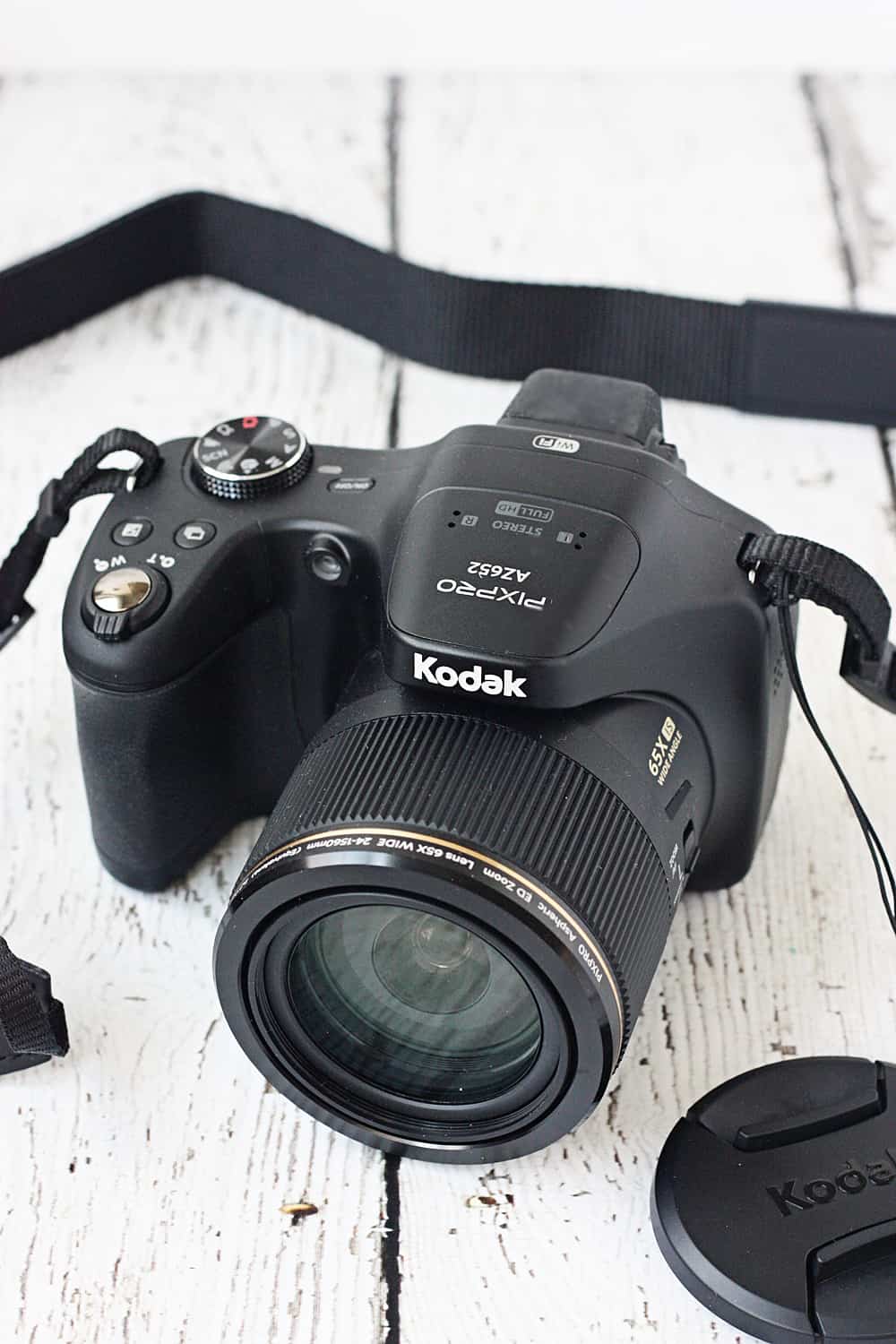 This is a sponsored post for KODAK PIXPRO. All thoughts and opinions are mine.
** Use code HalfScratched10 at store.mypixpro.com to receive 10% OFF your KODAK PIXPRO purchase! The offer is good for the AZ652 as well as any other cameras or accessories you can't resist! **
When I first started blogging around 2007, I took all my photos, food photos included, with a pretty average point-and-shoot camera. And you could tell. A few years later, my husband bought me an entry-level DSLR. And then a year or two after that, I picked up a 50mm f/1.8 lens. I love that camera but it took countless hours filled with practice shots, workshops, and frustrated sighs before it felt natural using it. That's not necessarily an option for a lot of people, especially if they're beginning bloggers or simply photo enthusiasts looking for an easy option for taking amazing photos.
That's why when I learned about all the features of the new KODAK PIXPRO AZ652, I had to find out if it could replace my old-school DSLR for my food photos. Granted, the f-stop maxes out at 2.9 (and that's with the lens fairly zoomed out), but it had a lot of the functionality of my DSLR without the need to change lenses for wider shots—not an easy thing to do when you take those photos standing atop your kitchen counter. For reals.
Before I share my thoughts on how the KODAK PIXPRO AZ652 did compared to my DSLR with its "nifty 50" lens, here's a glimpse of the most impressive features of this KODAK digital camera.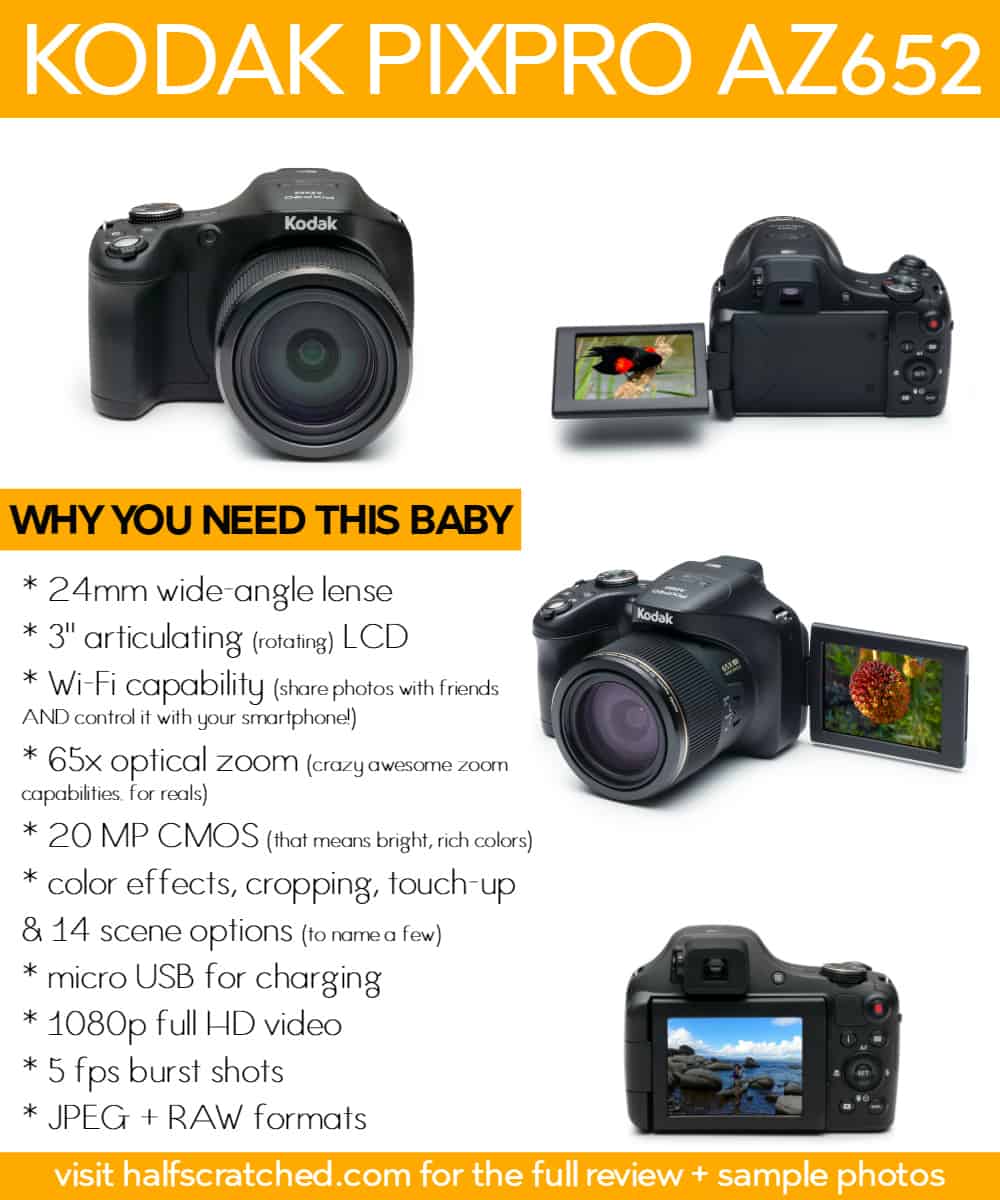 It's kind of hard to believe this nondescript digital camera...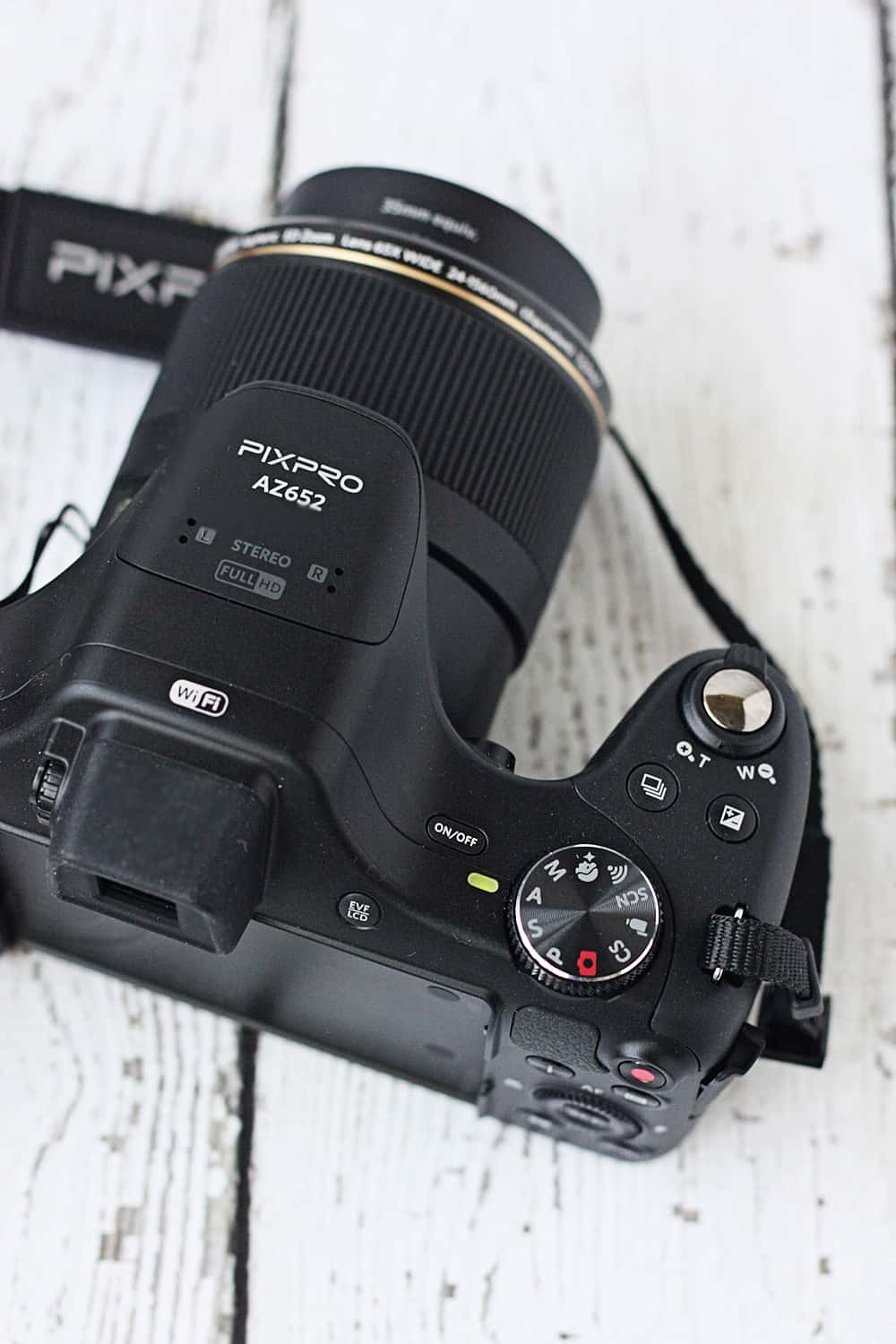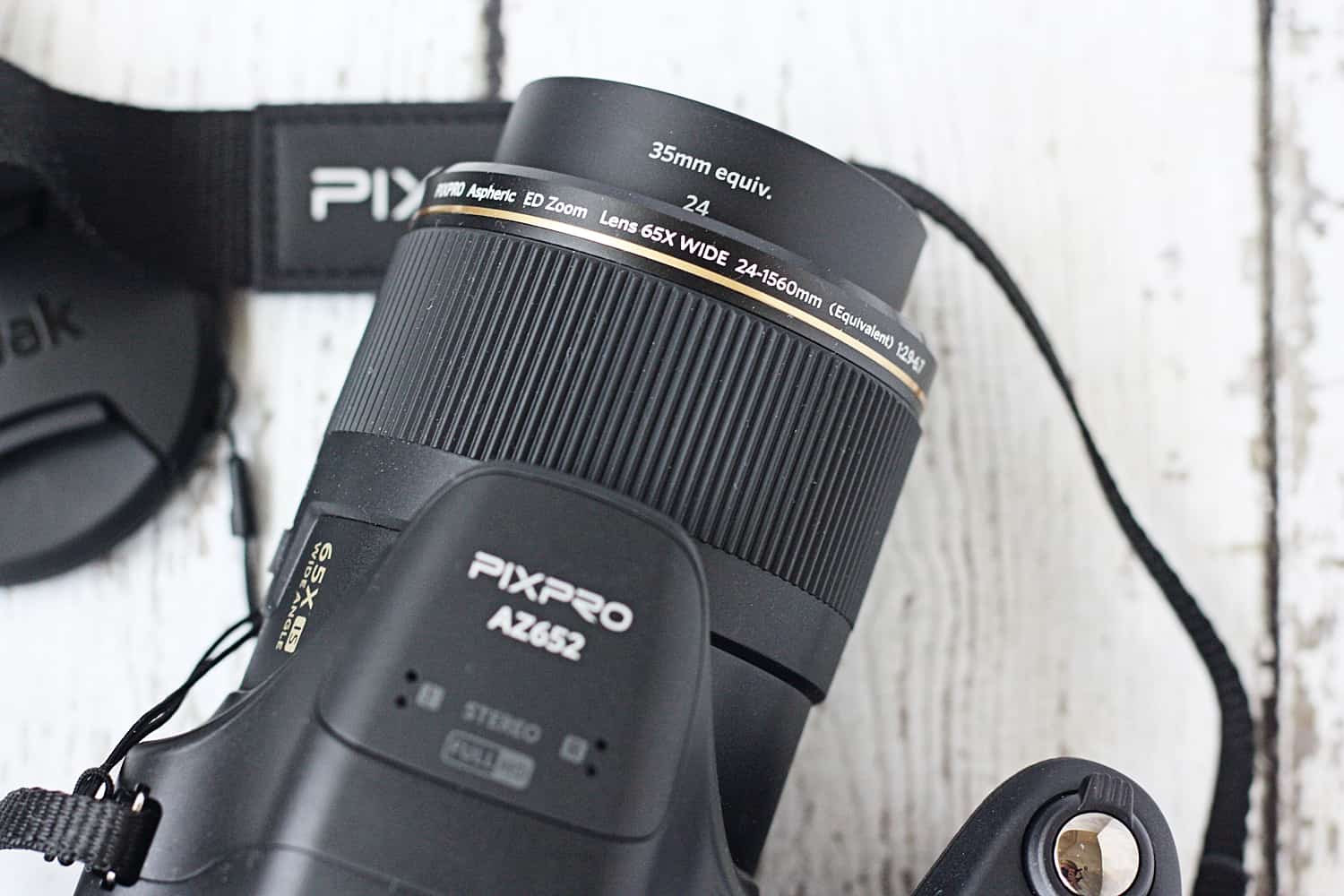 ...can do all that and more.
So how did the KODAK PIXPRO AZ652 fare when taking food photos? I tried it on both the automatic setting and aperture priority, and while it took some pretty decent photos, I definitely missed my larger aperture on my 50mm lens. Sometimes you really want that blurred background and it was a bit tricky to navigate with the zoom lens. I'd want f/2.9 but I'd have to zoom way out and then place the camera super close to the food. Manually choosing a focal point was also a few extra steps when compared to my DSLR, so that slowed things down a little bit.
That being said, if you're a newer blogger with little to no experience with photography, the KODAK PIXPRO AZ652 on its auto setting is a pretty great place to start. You don't have to mess with extra lenses and the digital camera is pretty smart at figuring out white balance, exposure, and focal points. Also, I loved that the photos on this digital camera had a richer, more saturated color. Instead of increasing the saturation level when processing the photos in Photoshop, I found they were already plenty colorful.
Here are some comparisons from a couple recent photo shoots. On the left are the photos taken with the AZ652; on the right are photos with my DSLR.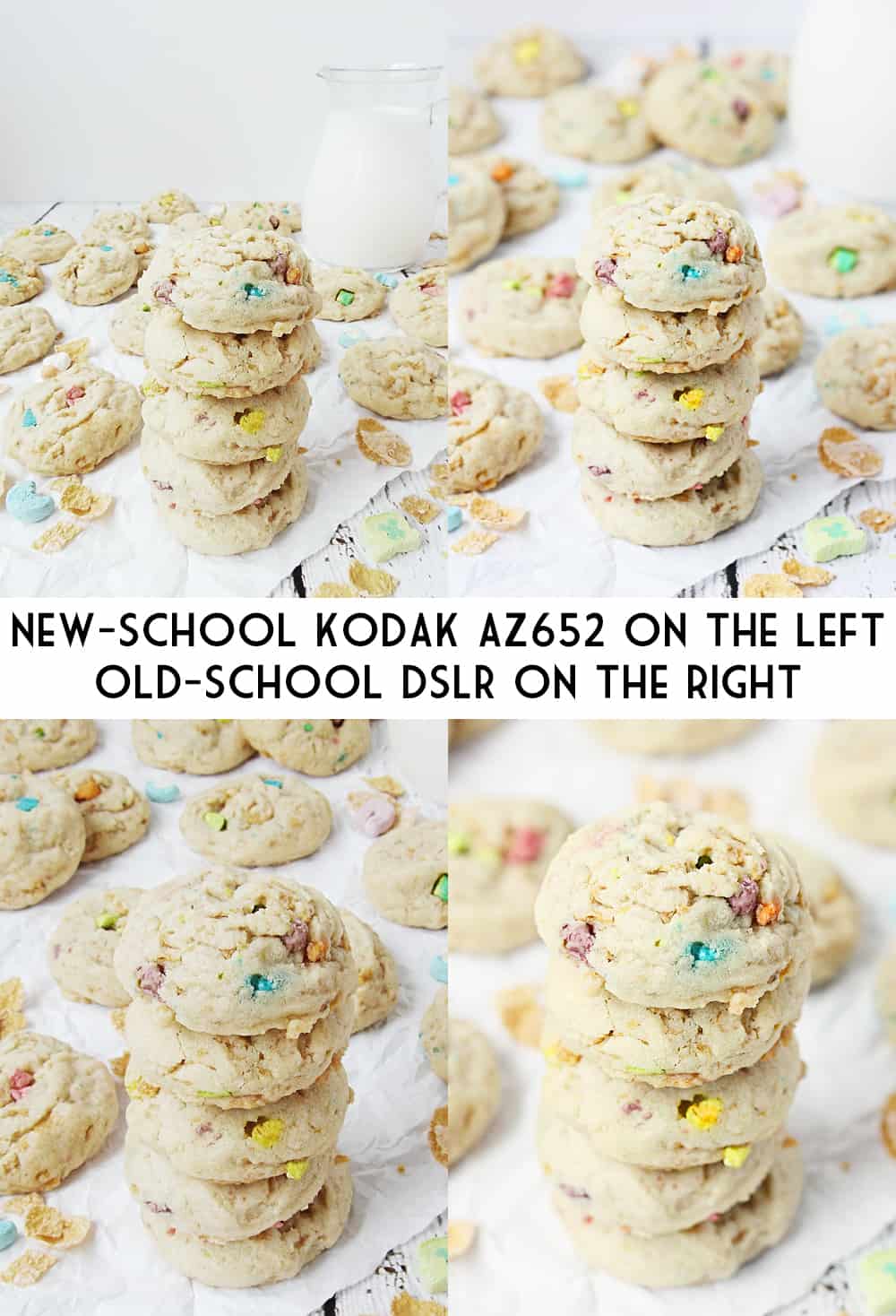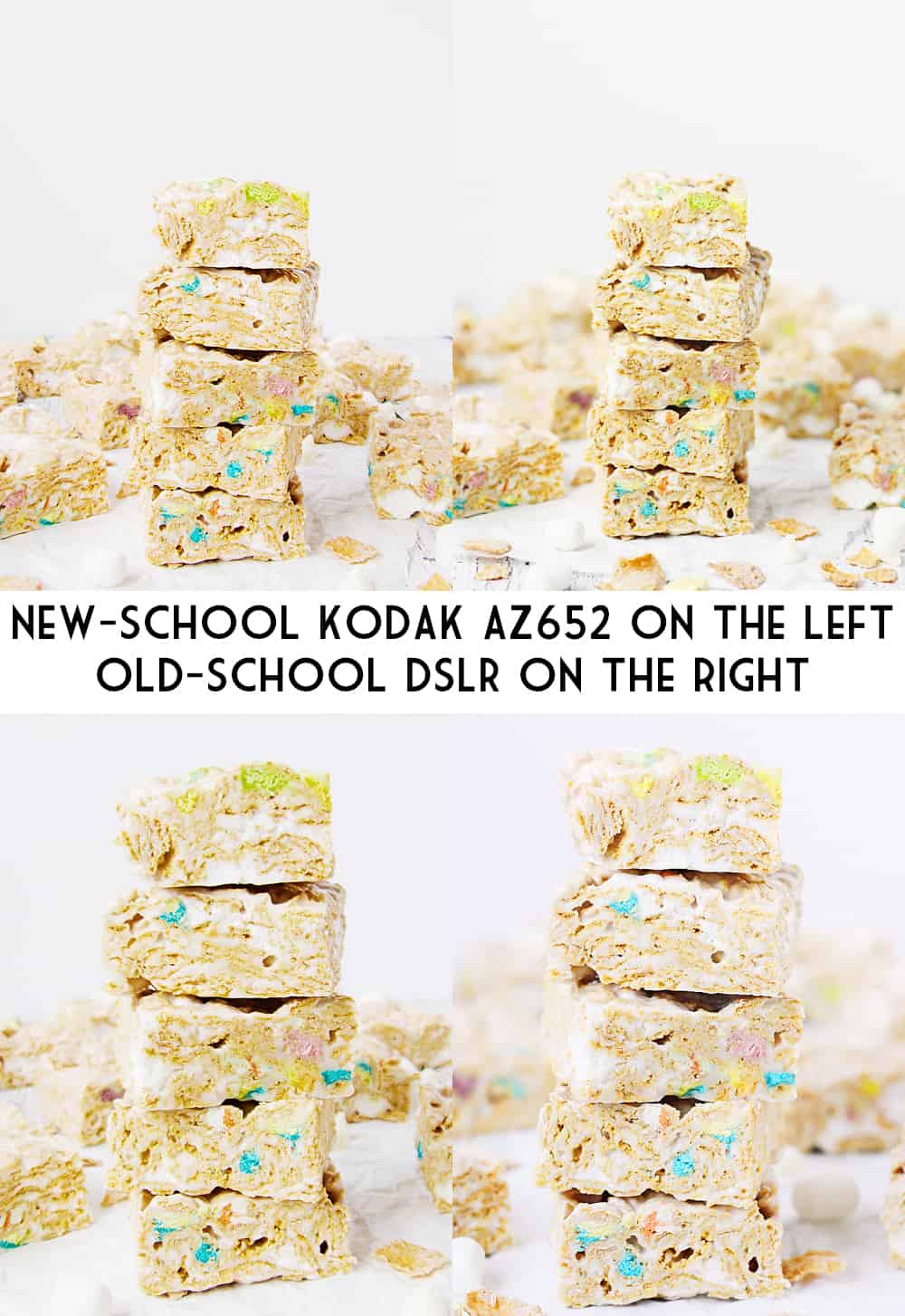 Not too shabby! Can you tell the photos with the AZ652 are a bit more saturated, and that's after REDUCING the saturation a bit. On the other hand, it seems I'm always bumping up the saturation on my DSLR's photos. Interesting.
Did I mention this baby takes UH-MAZING video and can zoom like no other? That makes the KODAK PIXPRO AZ652 a serious option for those getting into short-form recipe and DIY videos. You can easily amount the camera to a tripod and with the smartphone app, you can wirelessly control the camera. I tried it for taking photos and it was pretty crazy all the things you could do with the app, everything from changing white balance to shooting mode. Here are some screenshots: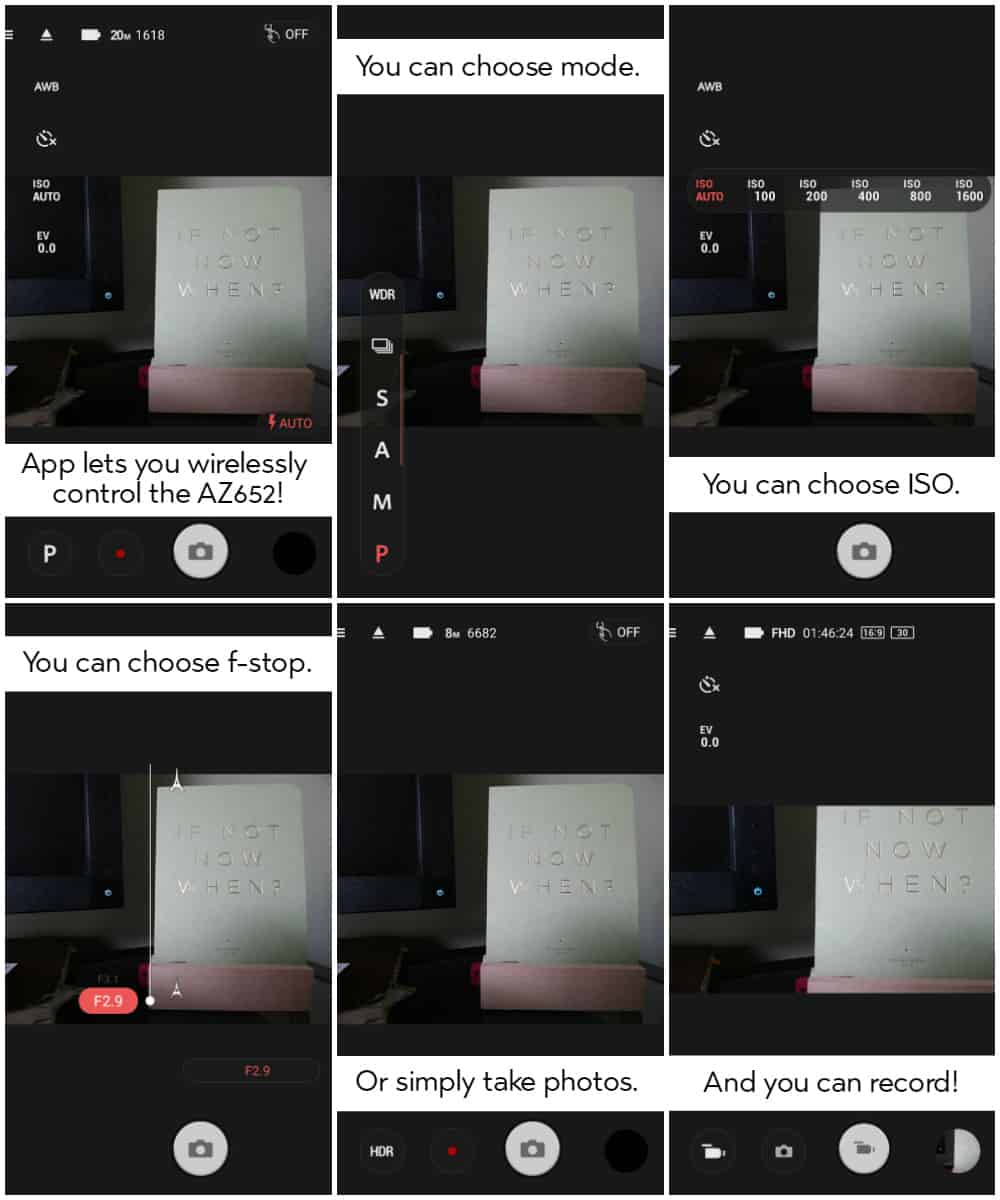 I still have a lot to learn about this digital camera—the user manual is over 100 pages—but I'm already impressed with its capabilities for a non-DSLR. If you're looking for a fabulous Mother's Day or graduation gift, I highly recommend the KODAK PIXPRO AZ652. It's perfect for photographing and recording and sharing (remember the Wi-Fi function?) everything from food videos to football games.
To learn more about the AZ652, visit store.mypixpro.com. You can also find it on Amazon.com. If you're a KODAK PIXPRO enthusiast, you can find the brand on Facebook, Instagram, and Twitter! #kodakpixpro