Whether you're plant-based or looking for a healthier egg alternative we have compiled the best JUST Egg recipes for you in this round-up. From frittatas, omelettes, quiches to puddings scroll below and get inspired!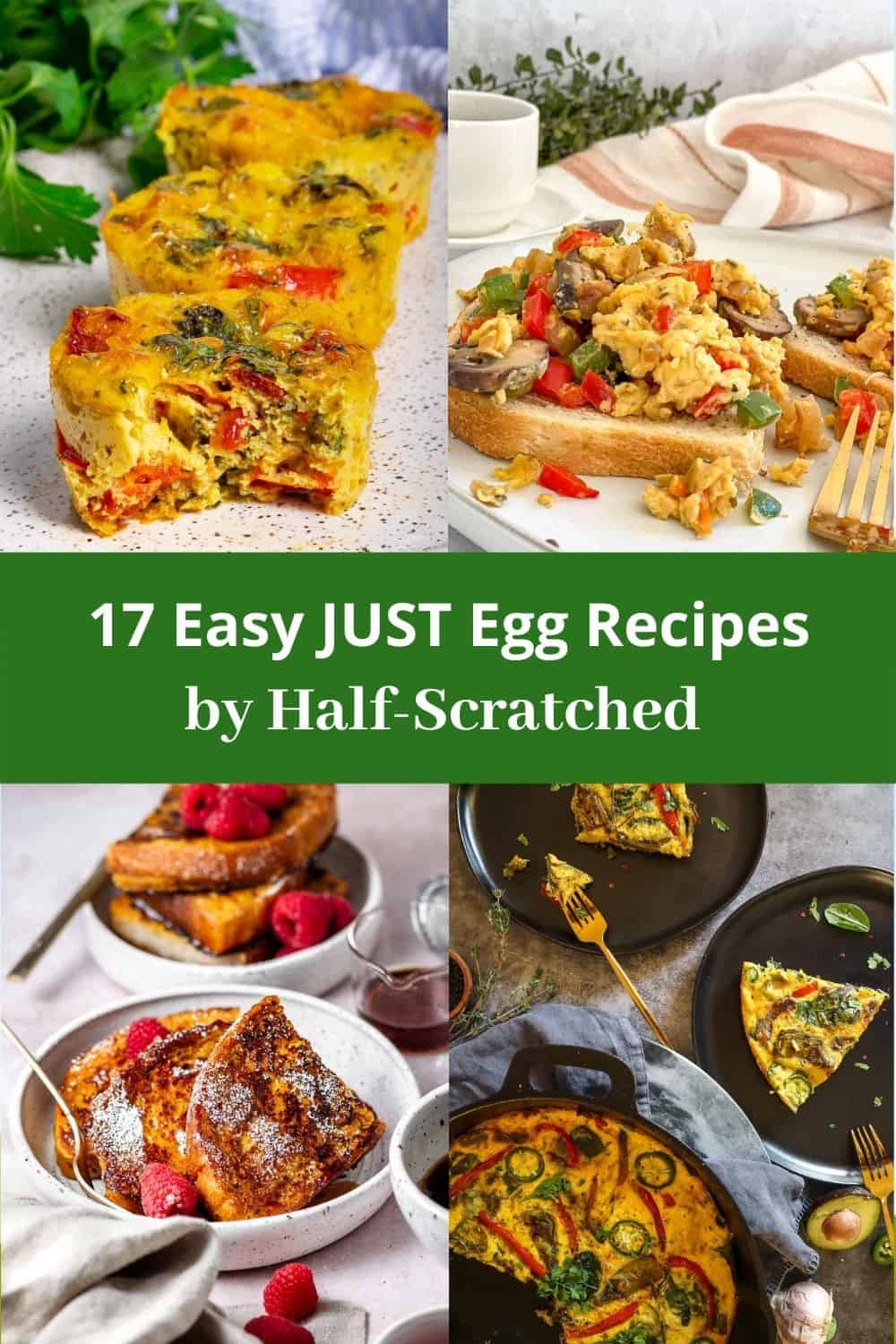 JUST Egg is a healthy plant-based alternative to regular eggs. Made with wholesome ingredients – mung beans, onion, carrot and turmeric it mimics the texture and flavor of real eggs.
And just like with regular eggs you can achieve light fluffy omelettes, yummy scrambles, flavorsome quiches, and veggie-packed frittatas. JUST Egg can also be used in baked goods and desserts with great success.
It's an exciting innovative product and we'd love to inspire you with this collection of recipes to get started. 
1. Vegan Egg Muffins with Just Egg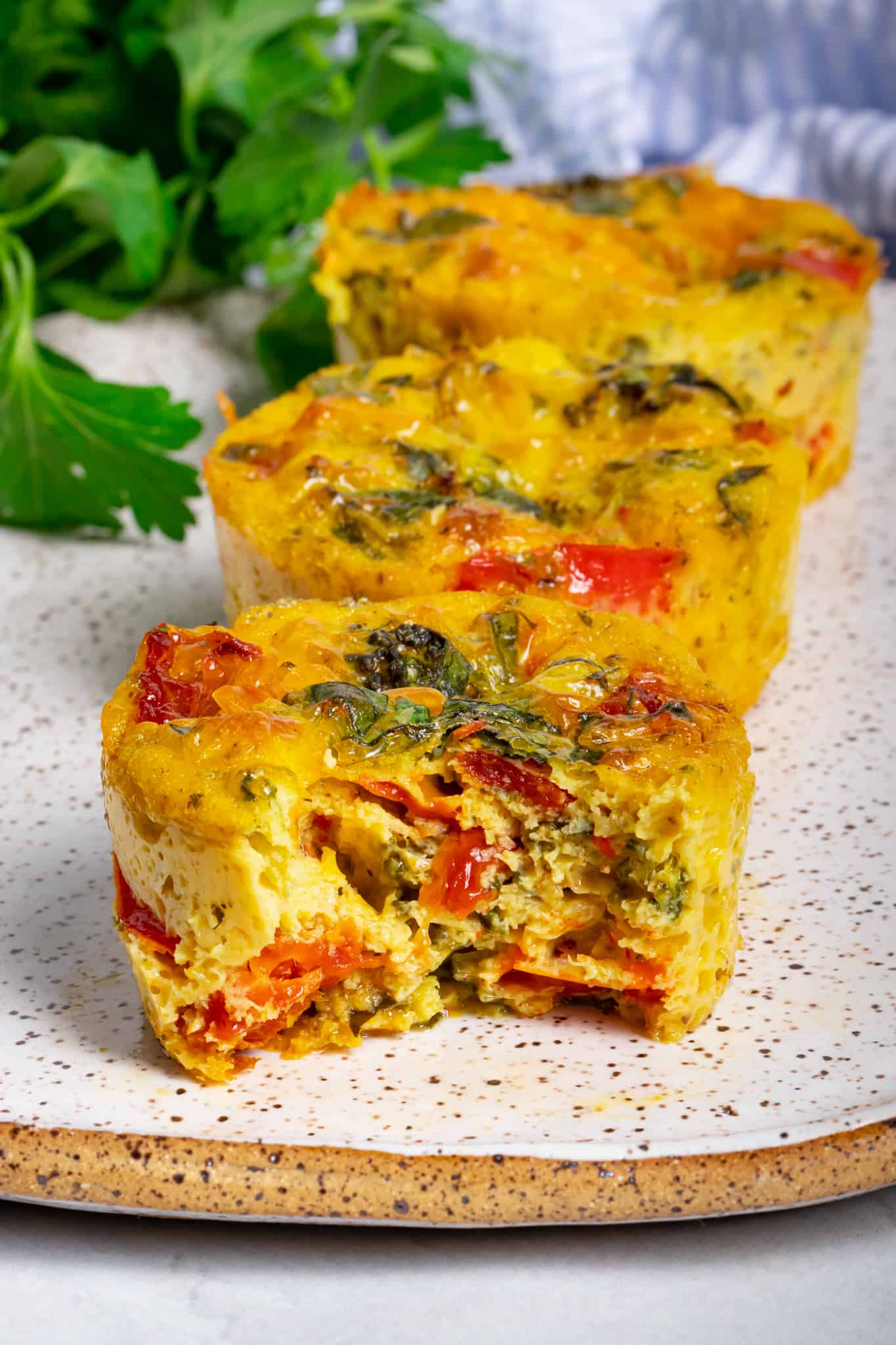 These veggie-loaded Vegan Egg Muffins from Zardy Plants have us mouth-watering. Made with JUST Egg, broccoli, bell peppers, sundried tomatoes, spinach and parsley, they're just wonderful for a healthy filling on the go breakfast or an afternoon snack.
2. Kathy's Vegan Breakfast Sandwich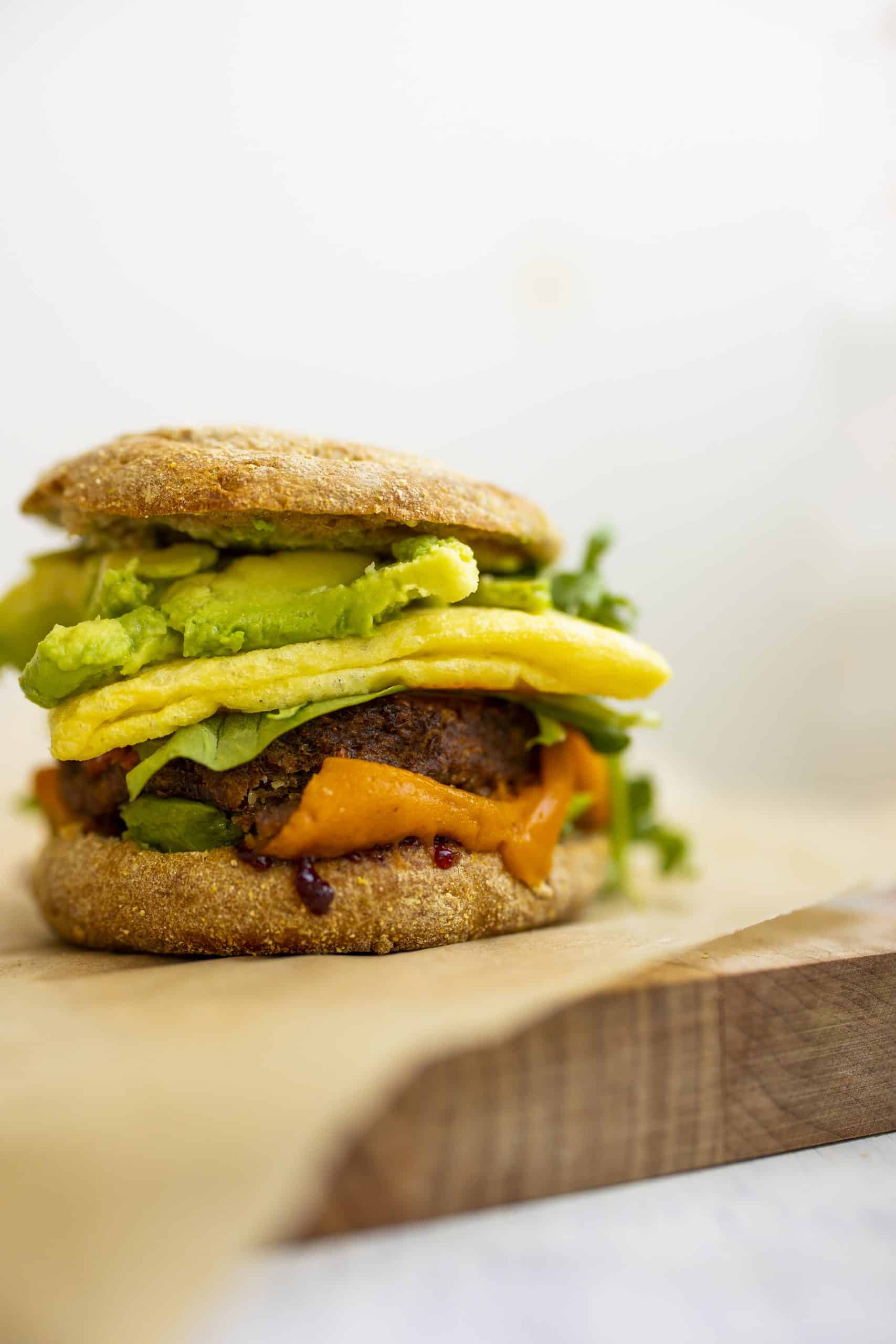 How about impressing your vegan friends with this fabulous Kathy's Vegan Breakfast Sandwich from Healthy Happy Life. Just the thing to enjoy for Sunday brunch.
3. Plant-based Spinach Artichoke Frittata with Just Egg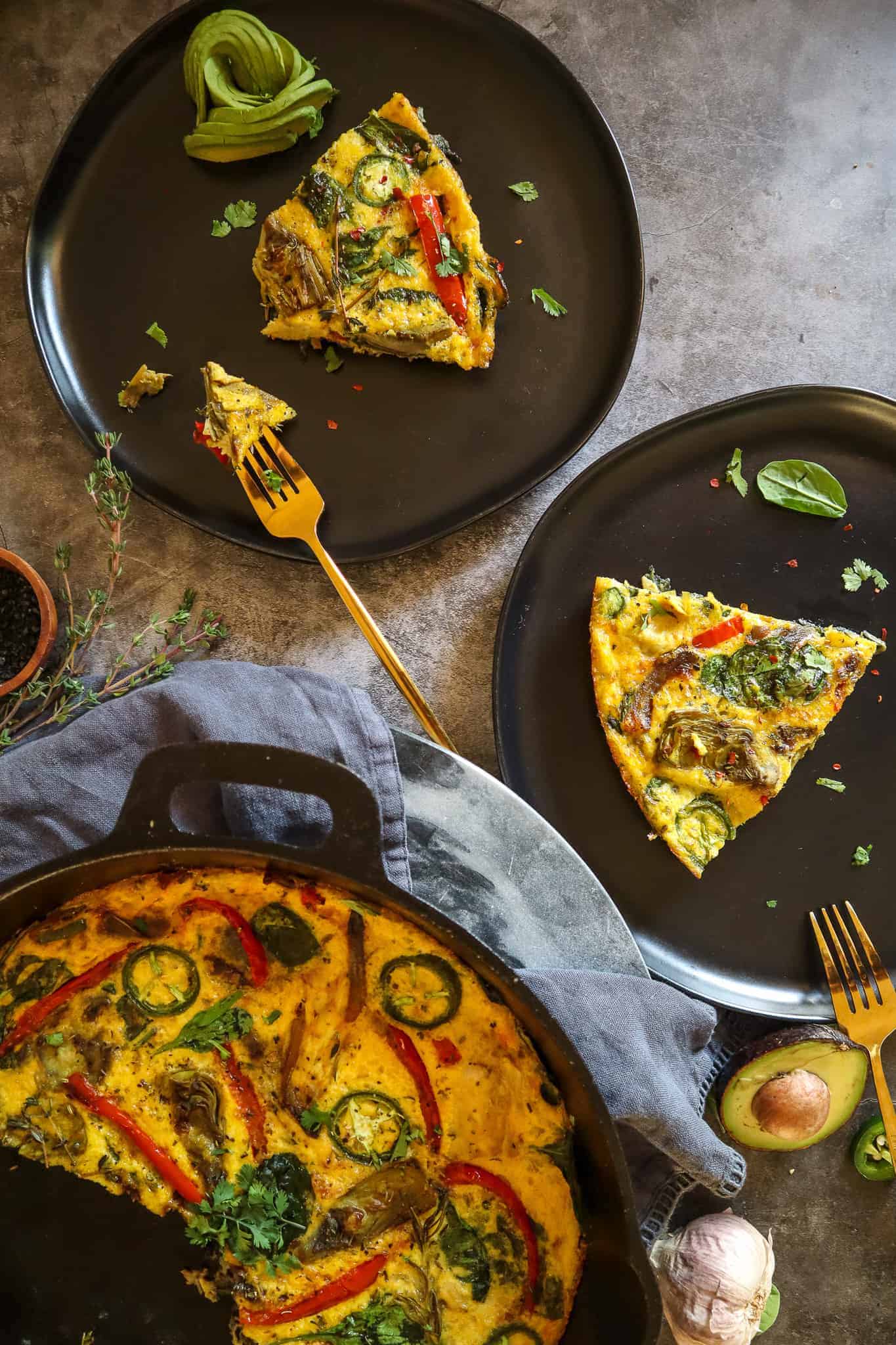 This colorful Plant-based Spinach Artichoke Frittata with Just Egg from Good Food Baddie is loaded with some goodness and looks as impressive as is delicious. We love the combination of artichokes, peppers, spinach and herbs. Yum!
4. Just Egg Omelette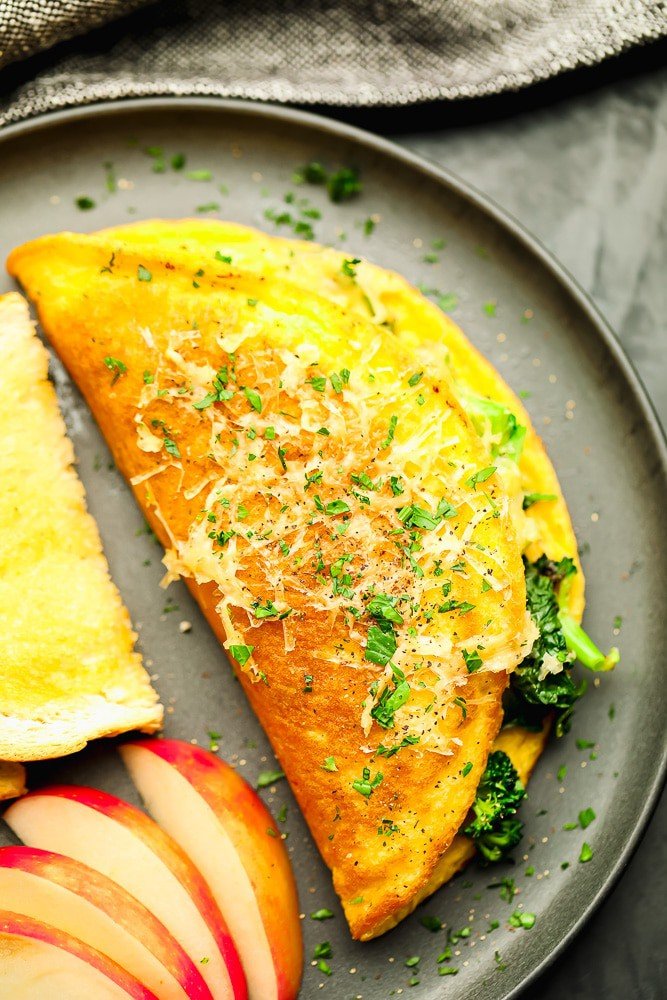 You would never guess that this fluffy Just Egg Omelette from Nora Cooks is not made with real eggs. Light flavorsome filled with veggies, vegan cheese and herbs. Make this for an easy, quick and filling breakfast or light lunch.
5. Just Egg French Toast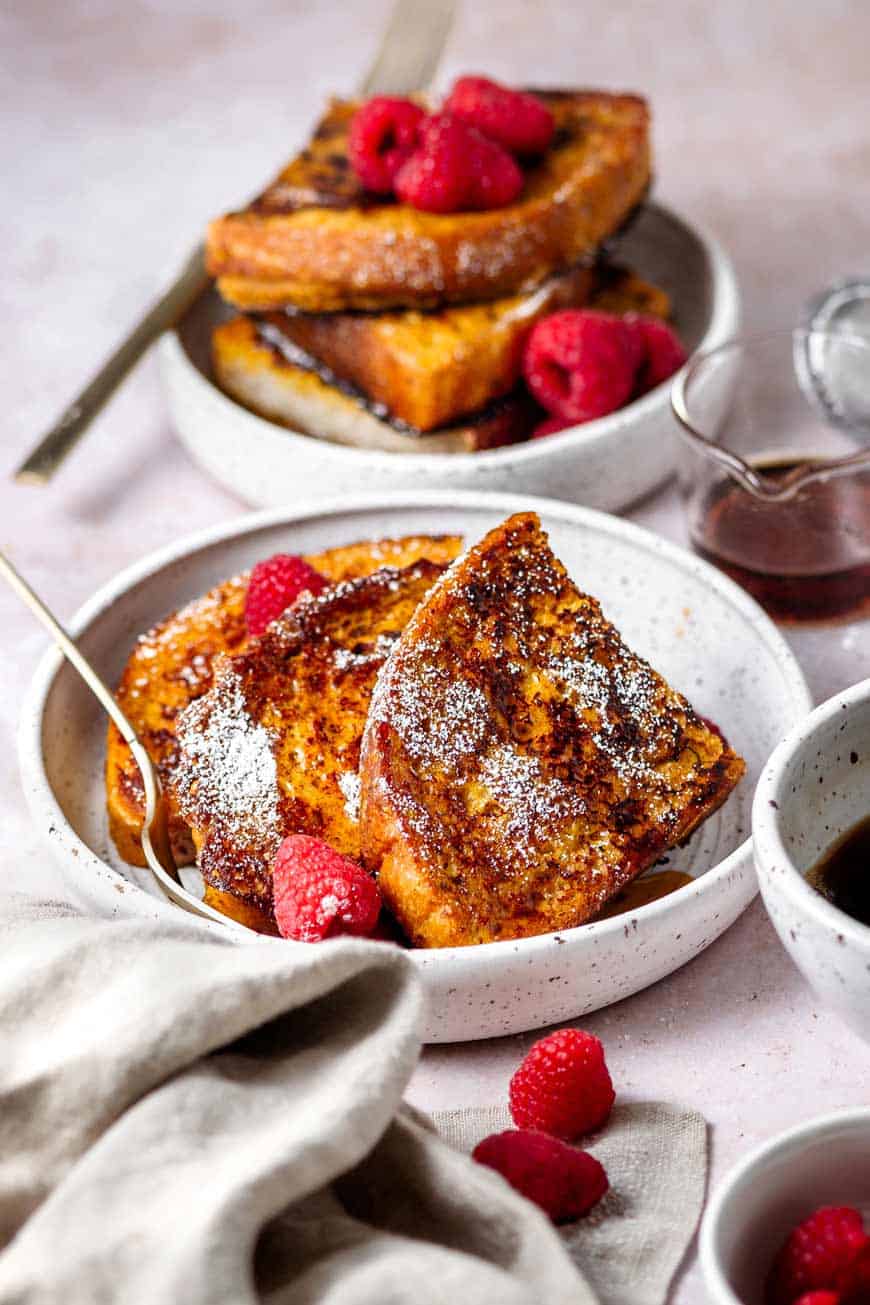 This eggless Just Egg French Toast from Thank You Berry Much looks as fabulous as it tastes. Made with JUST Egg custard and spices isn't this just the ultimate plant-based breakfast treat?
6. Vegan Eggs Benedict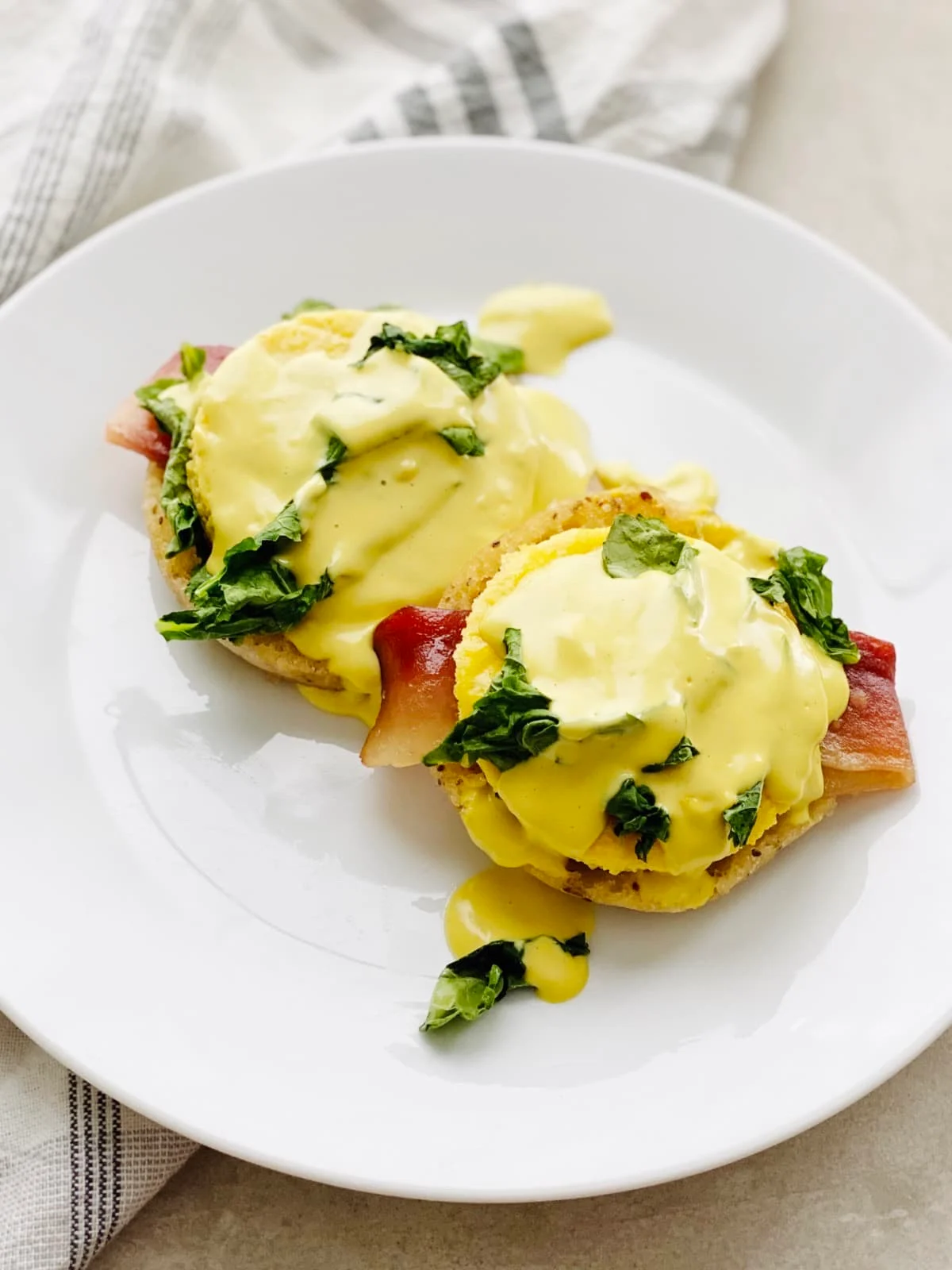 Beautifully presented these Vegan Eggs Benedict with Hollandaise Sauce from The Vgn Way are what breakfast dreams are made of. Make this deliciousness with gluten-free English Muffins, vegan bacon and Hollandaise cashew sauce.
7. Veggie Loaded Just Egg Scramble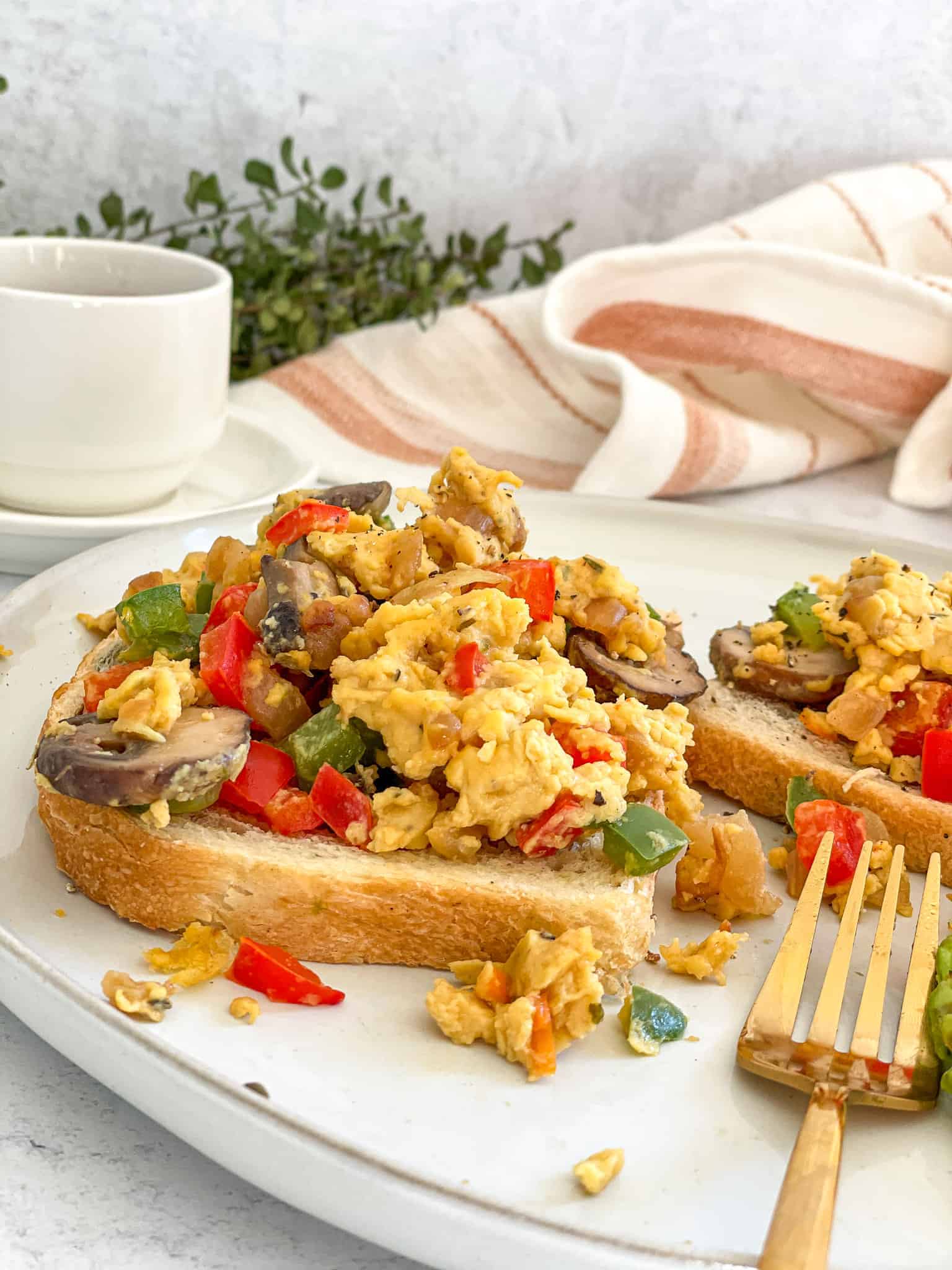 This Veggie Loaded Just Egg Scramble with mushrooms and peppers from Good Food Baddie looks so appetizing! Simple and quick to make and so tasty! Serve on top of your favorite toasted bread.
8. The Best Veggie Loaded Breakfast Casserole Without Eggs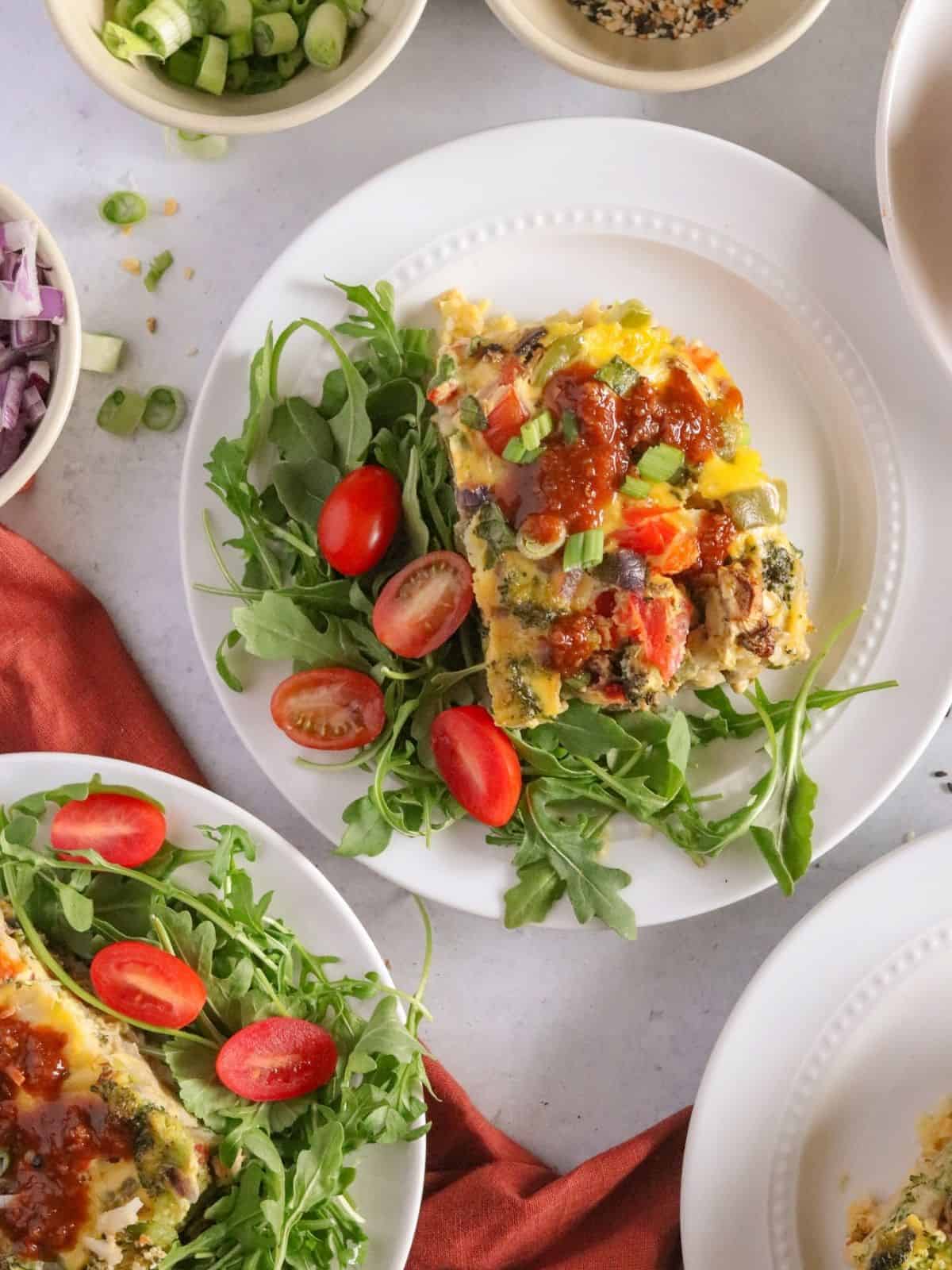 The Best Veggie Loaded Breakfast Casserole Without Eggs from The Fresh Fig is yet another healthy plant-based breakfast alternative that we love. Loaded with veggies, flavor, quick and easy to make and perfect for prep meals.
9. Vegan Filipino Scrambled Eggs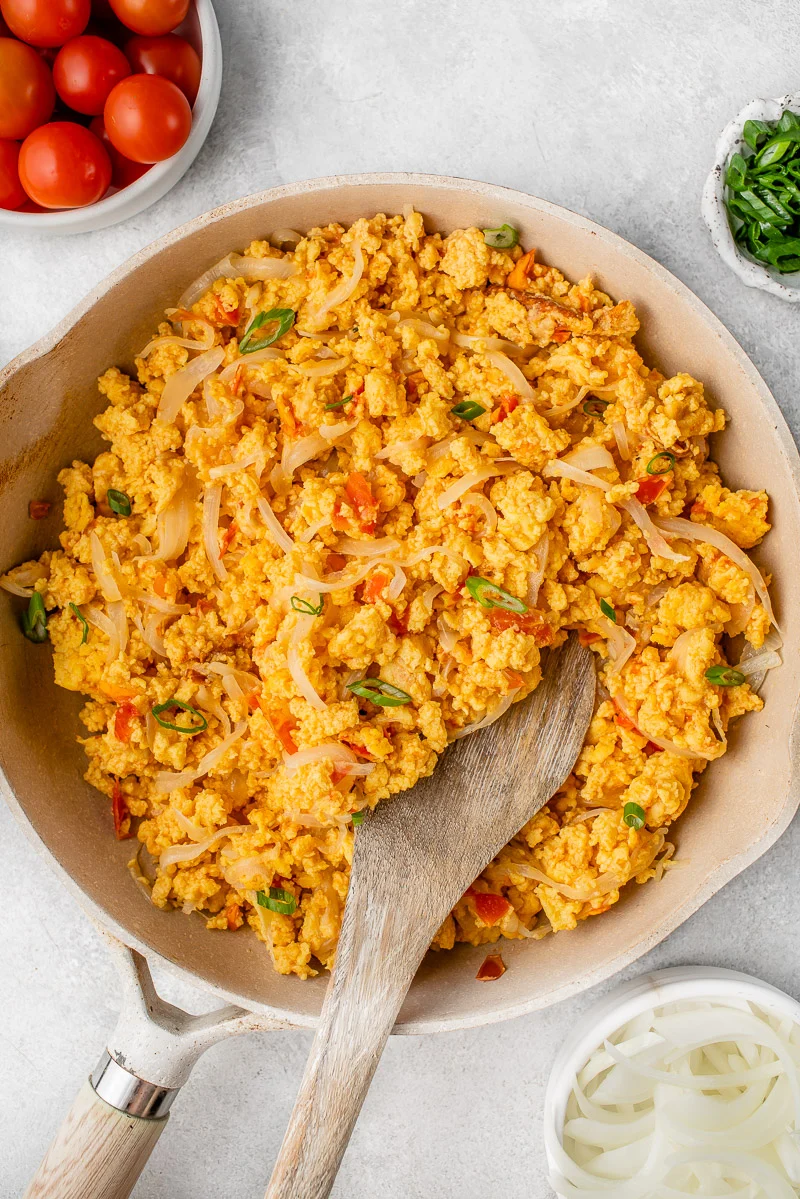 We love this spin on classic scrambled eggs from Sweet Simple Vegan. With only 3 ingredients JUST Egg, tomatoes and onion making these Vegan Filipino Scrambled Eggs couldn't be easier.
10. Healthy Vegan Breakfast Tacos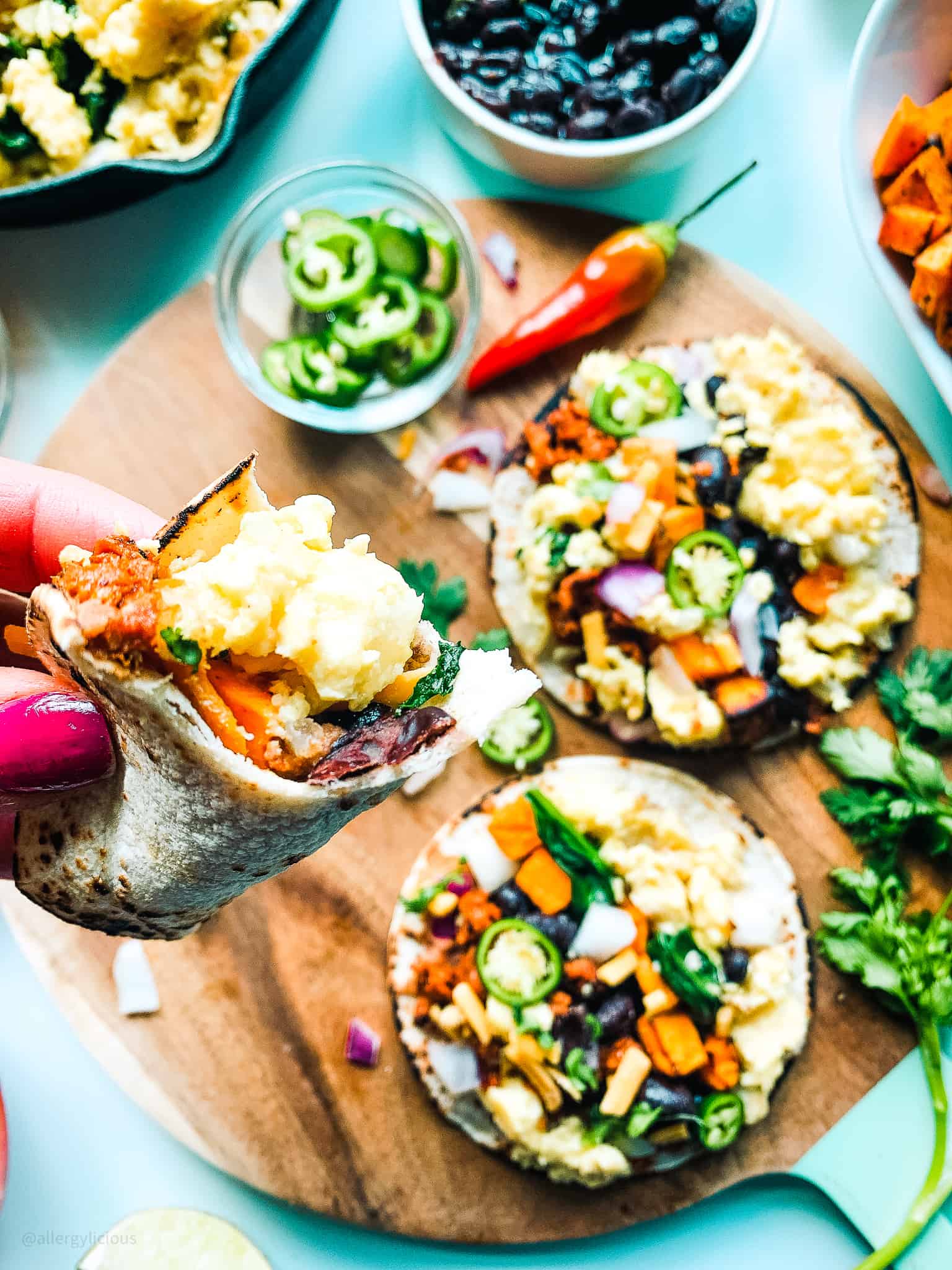 Here is something different! These Vegan Breakfast Tacos from Allergylicious are packed with protein and flavor. Made with JUST Egg, black beans, refried beans, sweet potatoes, avocado, herbs and corn tortillas they're such a plant-based treat.
11. Vegan Fried Rice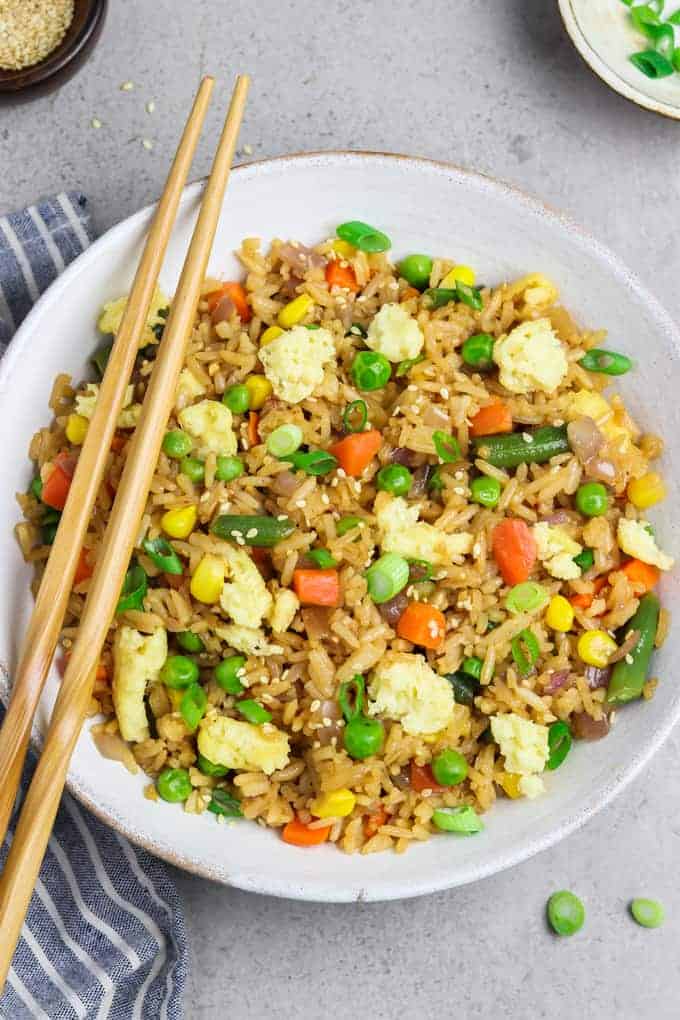 Make in 30 minutes this fabulous takeout inspired classic Vegan Fried Rice from Vegan Hugs. Using JUST Eggs Folded, frozen vegetable medley with a dash of tamari topped with green onions for extra crunch. Something that the whole family would love!
12. Full English Breakfast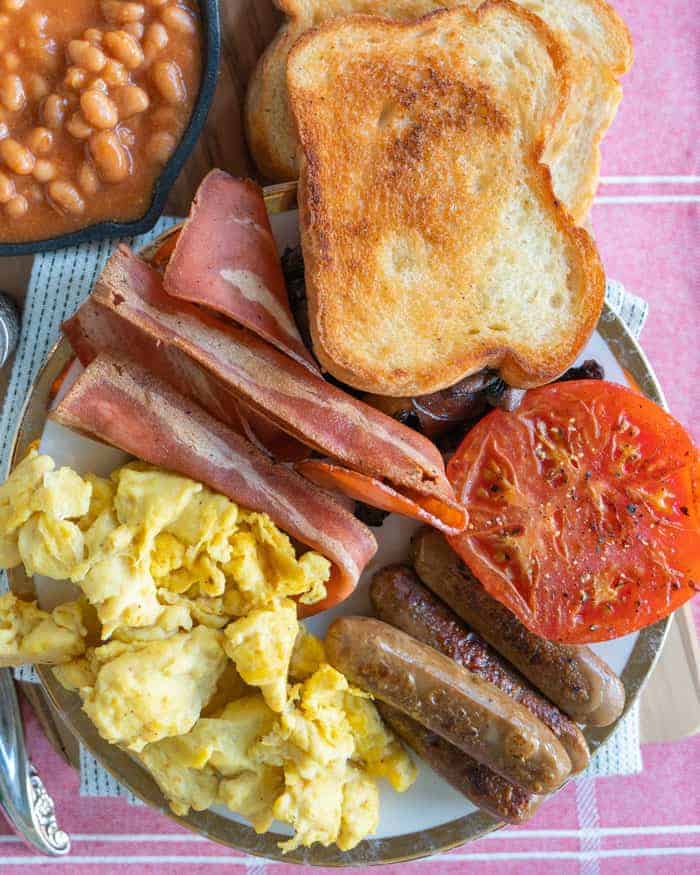 How about this traditional Full English Breakfast the vegan way by The Edgy Veg? It has us excited! Served with vegan sausage, vegan bacon, baked beans, mushrooms, tomato and of course vegan eggs.
13. Easy Vegan Quiche 2 Ways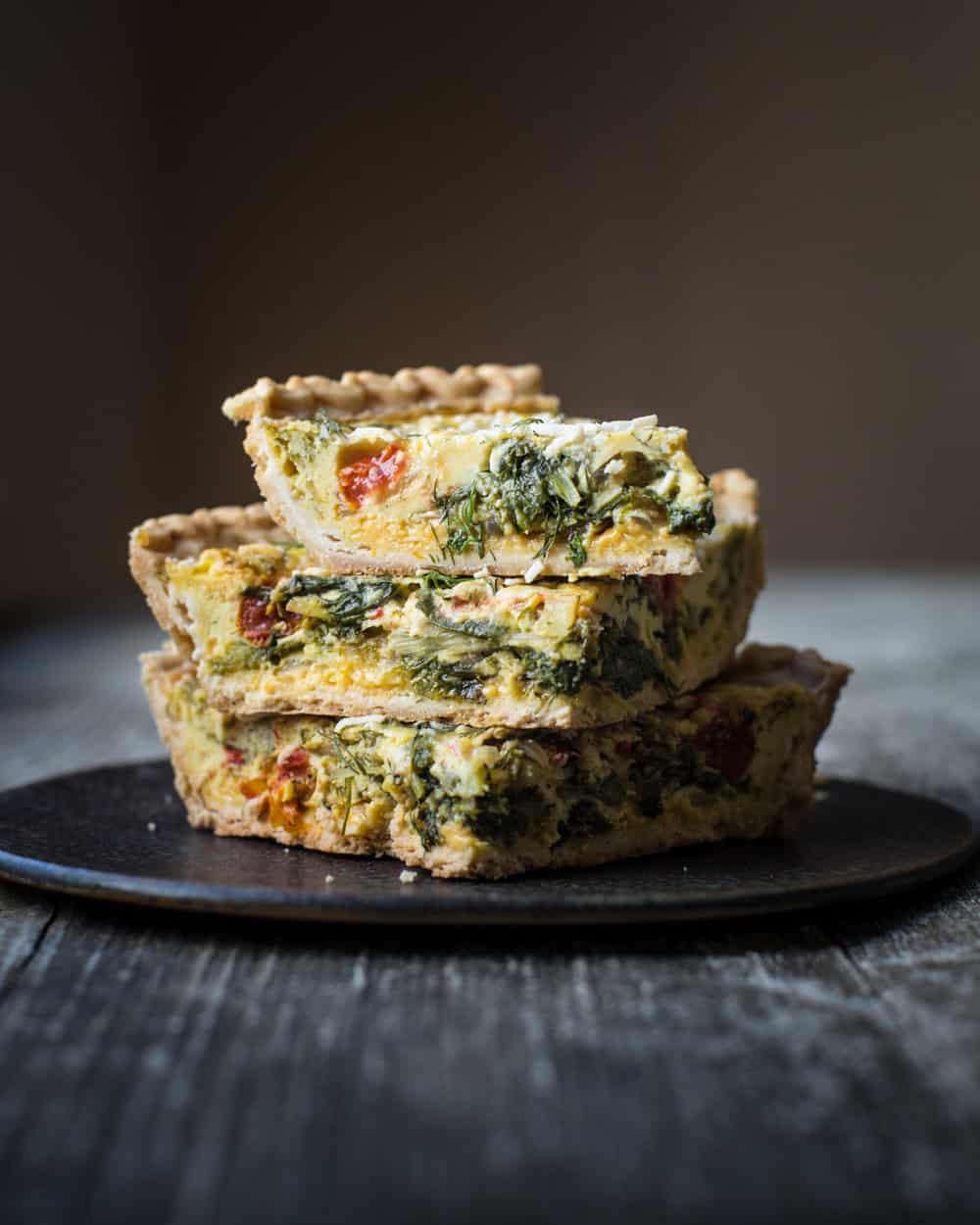 Finally a plant-based alternative to making a quiche! We are so excited about this Easy Vegan Quiche 2 Ways recipe by Mississippi Vegan. Choose between Spinach Dill Tomato Quiche or Bacon Shallot Quiche, or best try them both!
14. Easy Vegan Corn Pudding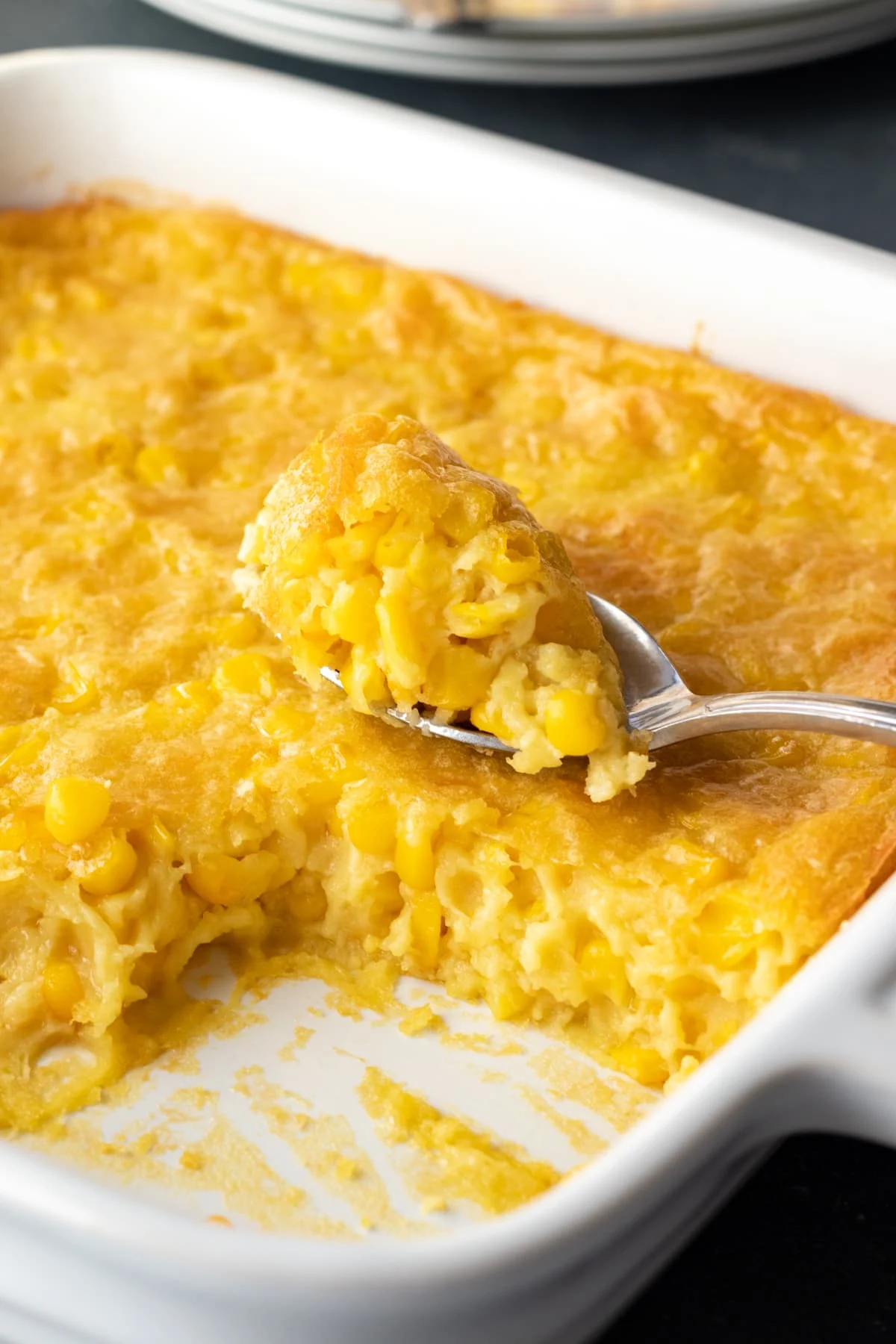 This creamy custard-like Easy Vegan Corn Pudding by My Quiet Kitchen looks so moreish. Simple to make with only a few ingredients it's a true comfort dish.
15. Easy Delicious Crème Brûlée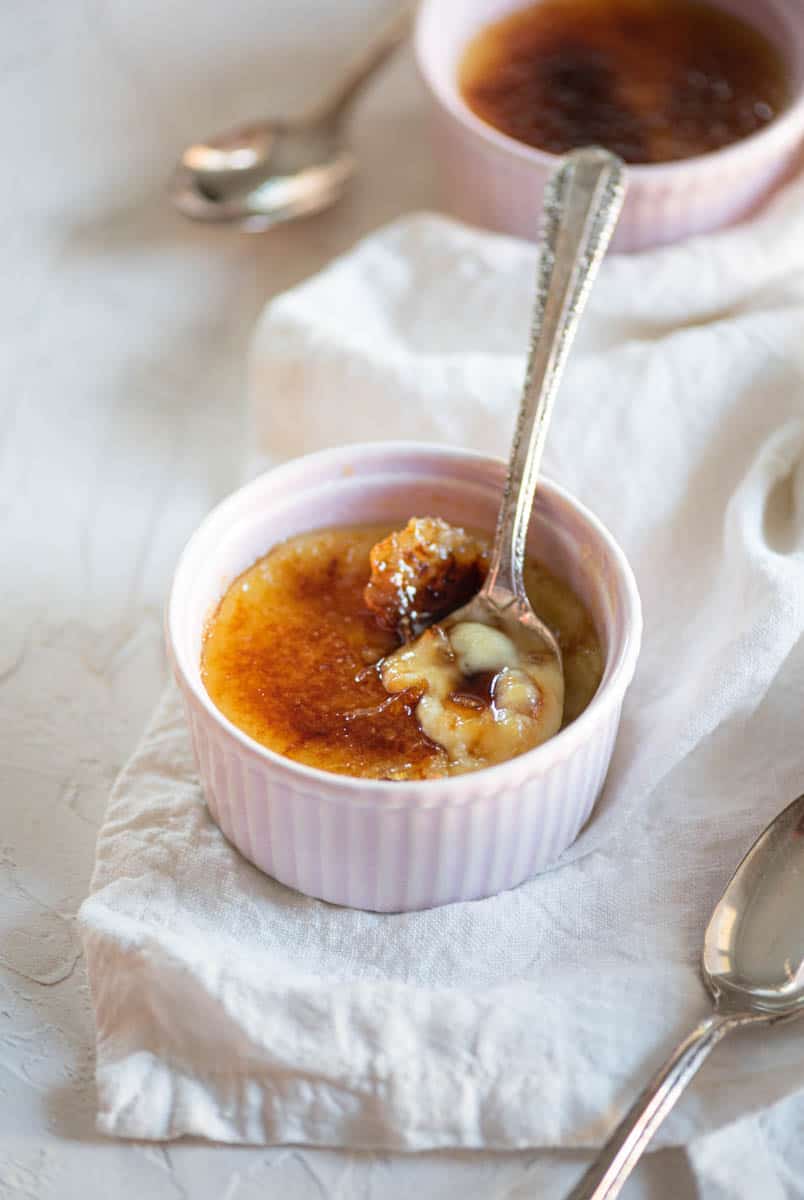 Who doesn't love Crème Brûlée! How about trying this Easy Delicious Crème Brûlée by No Dairy No Cry. This plant-based version with JUST Eggs and coconut cream looks and tastes just like the traditional one.
16. Vegan Buttermilk Waffles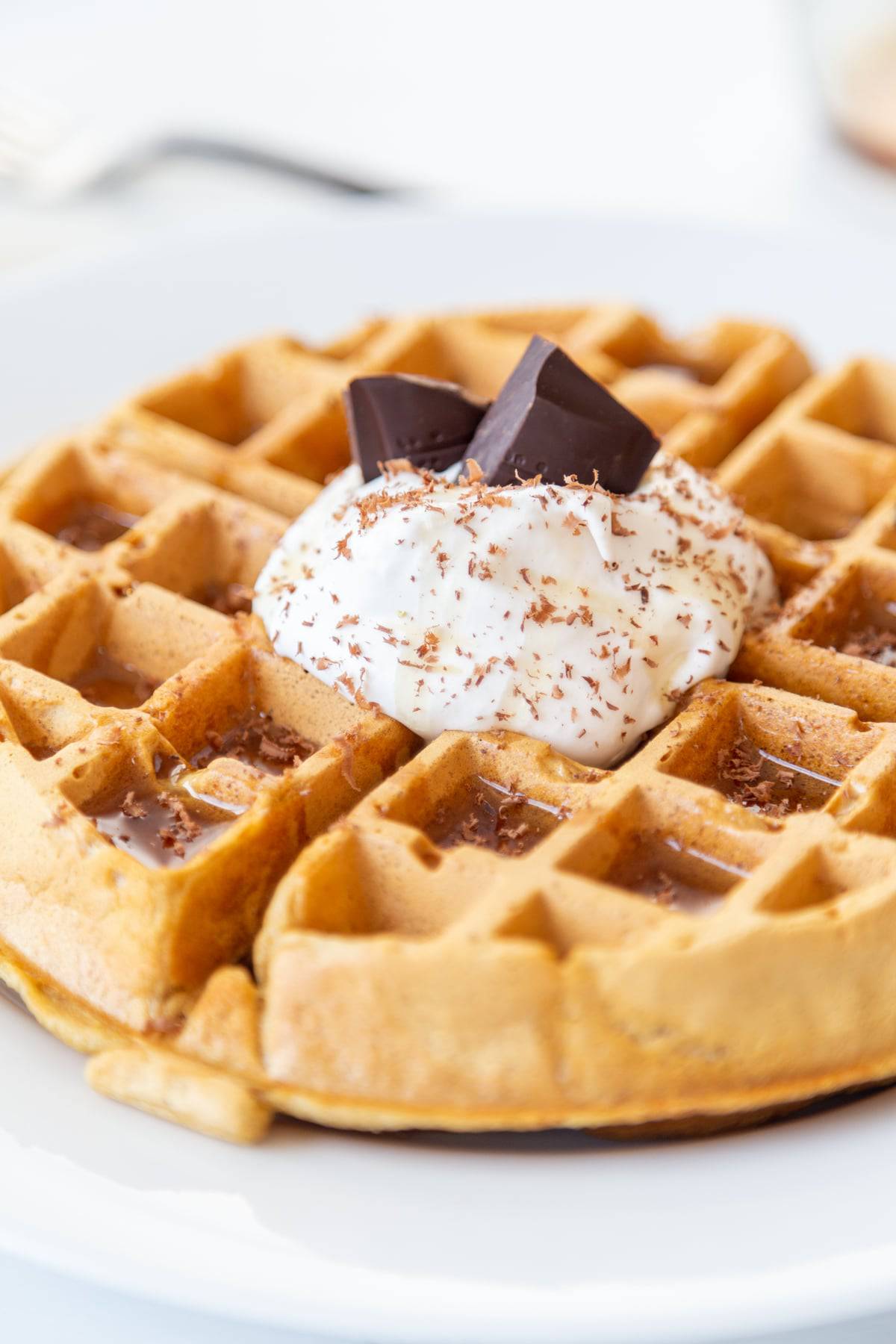 How about these fabulous looking Vegan Buttermilk Waffles by Veganosity. With the addition of JUST Egg, enjoy the fluffiest vegan waffles. Serve for breakfast or dessert and top with fresh fruit or fruit compote, ice cream or melted chocolate.
17. Vegan Lemon Curd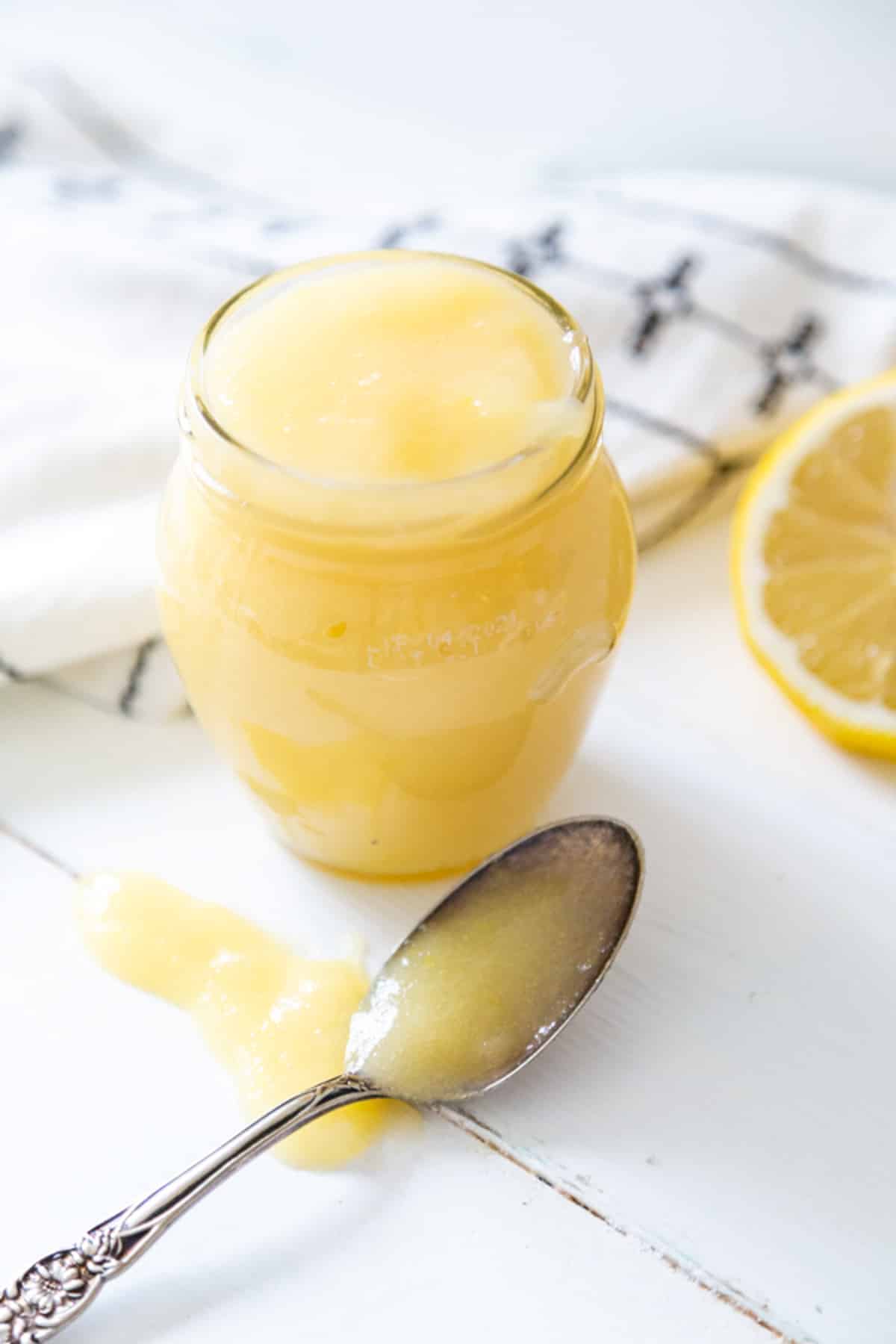 This sweet and tangy Vegan Lemon Curd by Veganosity is so luscious we just want to have a go at this recipe. Makes perfect filling for your vegan cakes, topping for your pancakes or vegan desserts. The possibilities are endless.