Disclosure: This shop is part of a social shopper marketing insight campaign with Pollinate Media Group™ and Jelly Beans but all my opinions are my own. (Duh. I'm always honest like that.) #pmedia #JellysAreBack http://cmp.ly/3/8vNxcO
Extra! Extra! Jelly shoes are back…and I can totally prove it!
…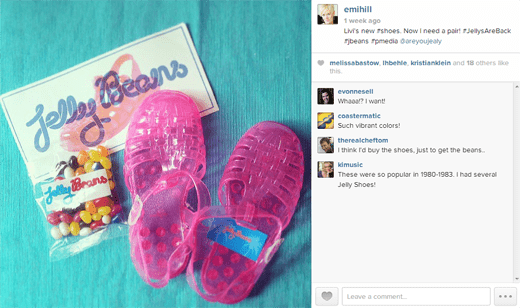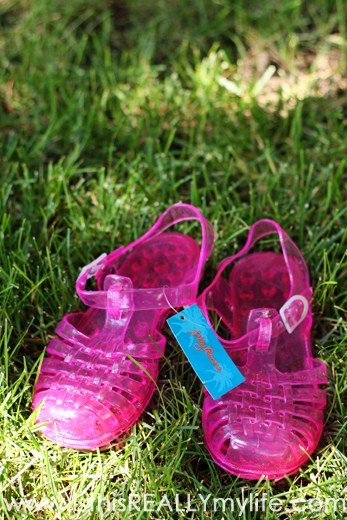 …
This month Australian-owned Jelly Beans officially brought their popular jelly shoes to the U.S. Jelly Beans jelly shoes are made from high-quality PVC and come in a fabulous array of colors for both kids and adults.
We're talkin' Jellys in pink, red, blue, black, white, clear sparkles and even neon.
When asked if we wanted to try out a pair, I knew Livi would be all over the pink ones. And I was totally right (as usual). She had no problem posing for this photo shoot.
…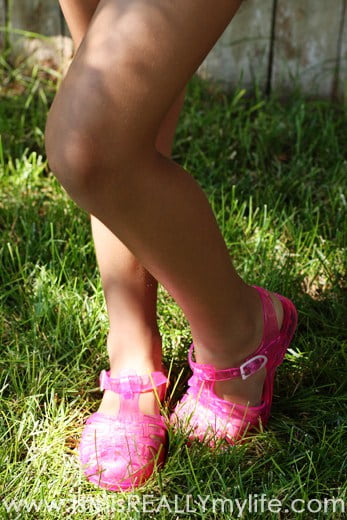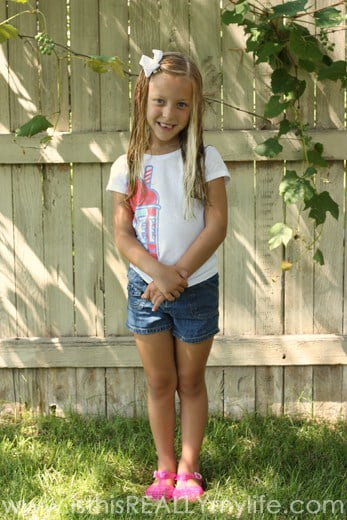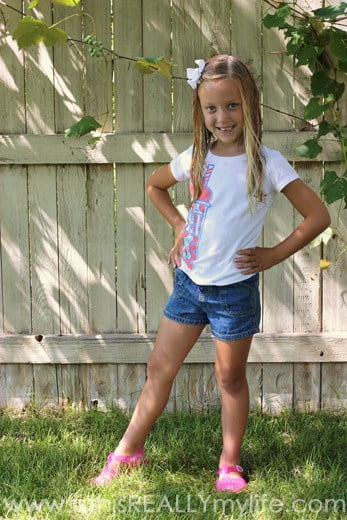 …
Jelly Beans launched their brand new yet totally recognizable Jellys just a week or so ago in the U.S. Originally from Australia, these jelly shoes are the perfect alternative to your well-worn flip flops and a great addition to your back-to-school wardrobe.
We paired Livi's Jellys with shorts and a t-shirt, and then turned around and paired them with a summer dress. Just like my favorite pair of skinny jeans, you can dress these babies up or down. (We prefer down because that's how we roll in July and August.)
Livi wore her Jelly Beans jelly shoes while bike riding, scootering (totally made up that word) and going from house to house looking for a playmate. They've held up well so far, which is good because I was a bit concerned about that plastic buckle. I'm still not totally sold, but it's going strong so far.
…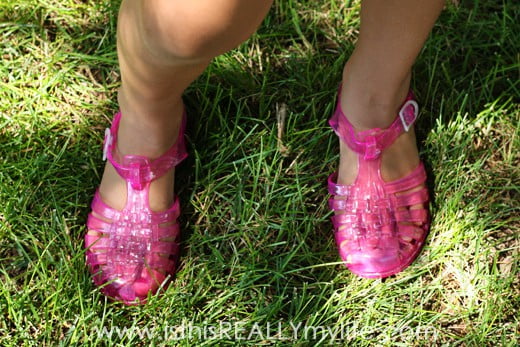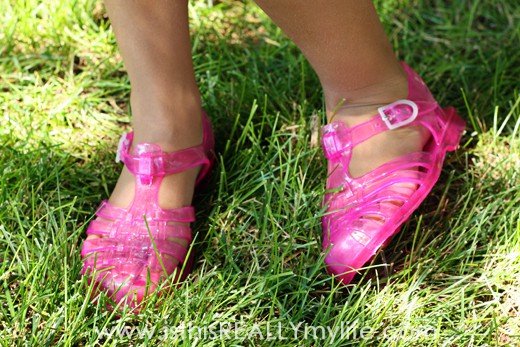 …
As of July 20th, Jelly Beans shipped thousands of shoes to the U.S. so we could more easily reminisce about the 80s in style. Even better, shipping is FREE and your jelly shoes are shipped from the U.S., not Australia. That means you can relive the 80s sooner than you thought!
Just imagine how cute you'll look prancing around town in your sparkly Jellys.
If you're feeling generous, you could even pick up a pair for your kids.
…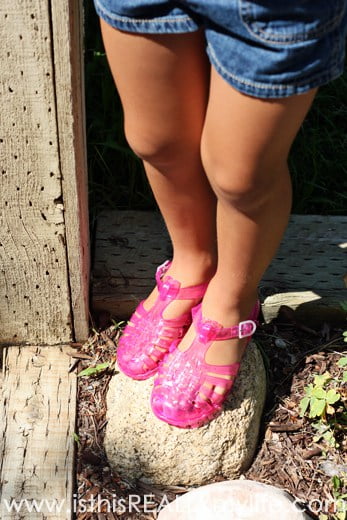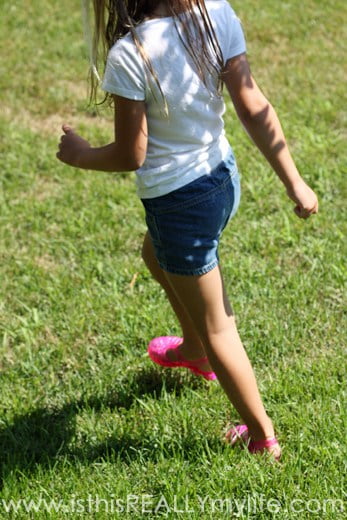 …
Visit Jelly Beans online at jbeans.co and click on United States in the upper left corner to shop for your new Jellys. When they arrive, make sure you Instagram a shot of your new jelly shoes with the hashtag #jbeans and #JellysAreBack. Tag @areyoujealy too so Jelly Beans can check out your photo.
For more fun, follow Jelly Beans on Twitter, Facebook, Instagram and Pinterest.
Their Instagram feed has some seriously cute photos!
…


Feel free to "like" is this REALLY my life? on Facebook. It won't always earn you an extra entry in a giveaway but it will give you warm fuzzies.
Don't forget to sign up for free is this REALLY my life? updates via RSS or email so you don't miss a single awesome post.
…