When you talking about BBQ you should be talking about America which is so popular there, and let's do not forget about the sauce, cause it won't be any BBQ without a sauce right? That's why we are going to talk about James River BBQ sauce. It's one of my favorite BBQ sauces.
I'm Going to show you how to make your own homemade version of it with the use of the instructions that you can found in the recipe card below. I love to use many sauces when it comes to BBQ I don't mean use them all at once but like I love to try a different one every time, I don't like sticking to only one.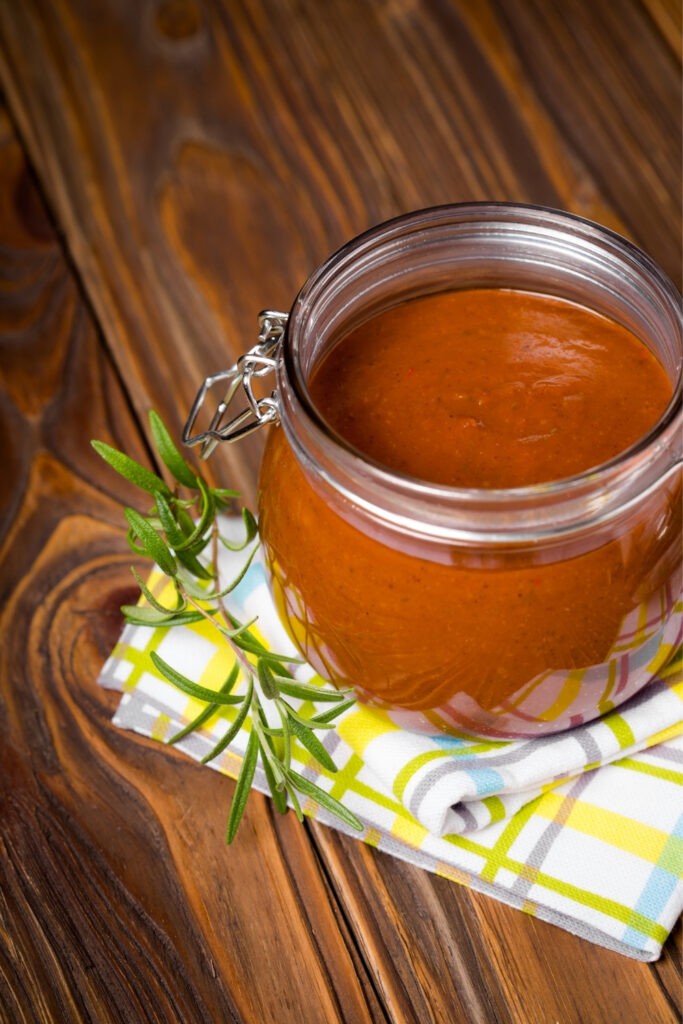 What is James River BBQ sauce?
So what is James River BBQ sauce right? I mean I need to explain what I'm talking about to people who don't know what is it. So first of all this sauce was inspired by the classic James River BBQ sauce used in many a North Shore roast beef shop. It's sweet and tangy sauce is made with the use of a housemade ketchup base before local apple cider vinegar, hard cider and molasses are added for an extra New England feel. I will try to add all the main ingredients in my recipe so I can make his homemade BBQ as close as possible to the James River BBQ sauce because you know the company won't throw the recipe to everyone to make, they aren't a charity company lol.
What is the best-bottled BBQ sauce?
These are the best-bottled sauce that you can purchase online and try at your BBQ party:
King's Hawaiian Original Sweet Pineapple BBQ Sauce
Bone Suckin' Sauce
James River BBQ sauce
King's Hawaiian Smoked Bacon BBQ Sauce
Kraft Hickory Smoke Barbecue Sauce
Bulls-Eye Original BBQ Sauce
Stubb's Original Bar-B-Q Sauce
Sweet Baby Ray's Barbecue Sauce
Are ketchup and BBQ sauce the same?
you may think that both BBQ sauce and ketchup are the same, you somehow right! let me explain.
So the ketchup consists of tomato paste, vinegar, sugar, and spices. On the other hand, James River BBQ sauce consists of ketchup, vinegar, sweeteners, herbs, spices, and liquid smoke. So as a conclusion we can say that BBQ sauce is just amped-up ketchup.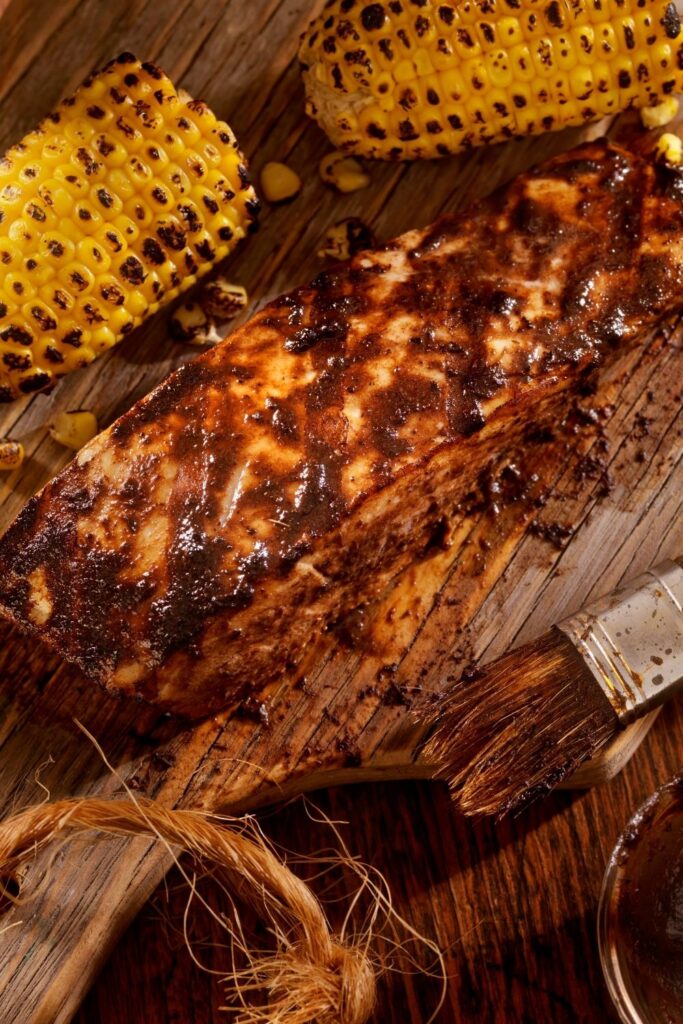 What are the 4 types of BBQ?
So in the United States, there are four main regional styles that characterize barbecue, each of them has its unique way of cooking, serving, of course, sauce for the meat there 4 types of BBQ are located in these places:
Memphis
Full of warm hospitality, and awesome food, If you want a great place to get good barbecue then it's Memphis! In May, the city hosts The World Championship Barbecue Cooking Contest As part of its annual festival. Memphis BBQ style means the pork will be slow-cooked with either a dry rub or a wet, plentiful sauce. With low temperatures and long cooking time, make Memphis BBQ fall right off the bone!
Kansas City
it's known for the Tomato and molasses-based sauces are common in Kansas City BBQ. When it comes to the meat, a wide variety of it is either slow-smoked or grilled to perfection before and while being lathered in the thick sauce Kansas City loves. One of the important things in Kansas City is the side dishes, especially baked beans. The success of Kansas City barbecue is thanks to Henry Perry, which is a restauranteur who used newspapers to cook his slow-cooked ribs in the 1920s and 1930s.
Texas
There is a saying which says "bigger is better" this state believes in I when it comes to BBQ. The Texas BBQ delicacy is actually known as barbacoa, which is a contemporary Mexican cooking method. Traditionally, they cook the barbacoa in a hole dug in the ground and cover it with leaves. Now it is different, they are cooking beef or sheep over an open fire. When it comes to the flavors most of it comes from the fat in the meat after it has been cooked low and slow. The Dry rubs are often used in Texas, when these are served it's almost always served with BBQ sauce on the side.
Carolinas
Carolina BBQ knows to be consist of pork, but the cut of meat can differ depending on the region. Lexington-style BBQ is made with ketchup and vinegar-based sauce and pork shoulder, meanwhile, the Eastern-style BBQ focuses on the whole hog and mayonnaise-based sauces.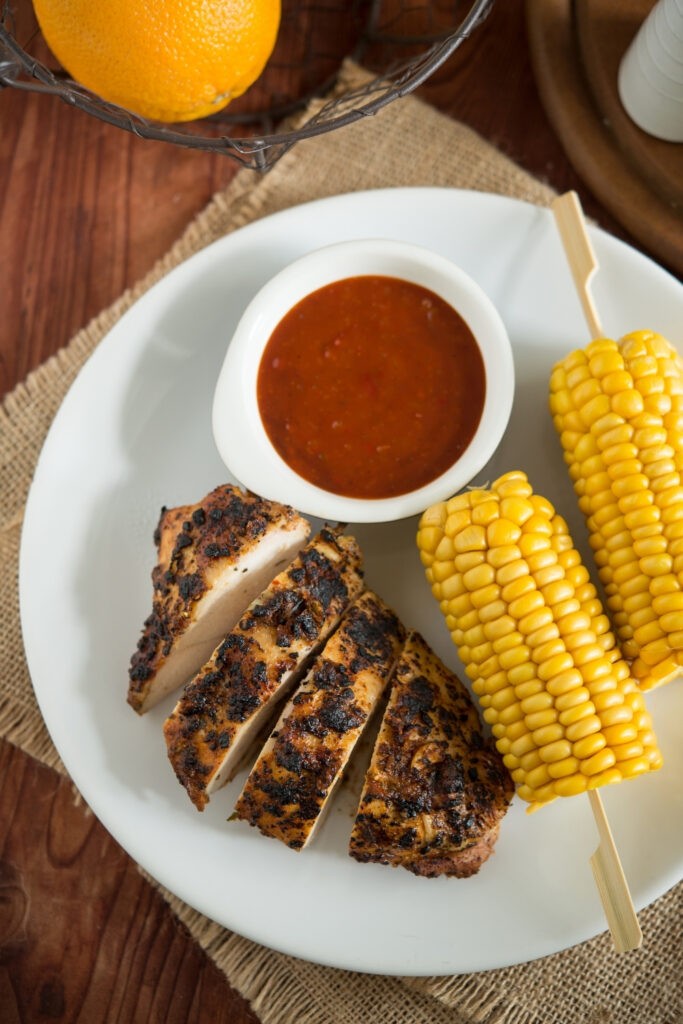 What goes well with James River BBQ sauce?
Here is what you can try this BBQ recipe with and I'm 100 % sure that you won't regret it:
BBQ Tatertot Casserole.
BBQ Meatball Subs
Slow Cooker Pork BBQ Pizza
BBQ Chicken Apple Pizza
Loaded BBQ Chicken salad
BBQ Chicken Bacon Pasta
BBQ Chicken Dip
Quick and Easy BBQ Cups
James River BBQ sauce Nutrition Facts
Amount Per Serving
Calories 27
Cholesterol 1mg 1%
Sodium 175mg 8%
Potassium 47mg 2%
Total Carbohydrate 4g 2%
Sugars 3g
Vitamin A 110%
Vitamin C 2.1%
Calcium 3%
Iron 0.1%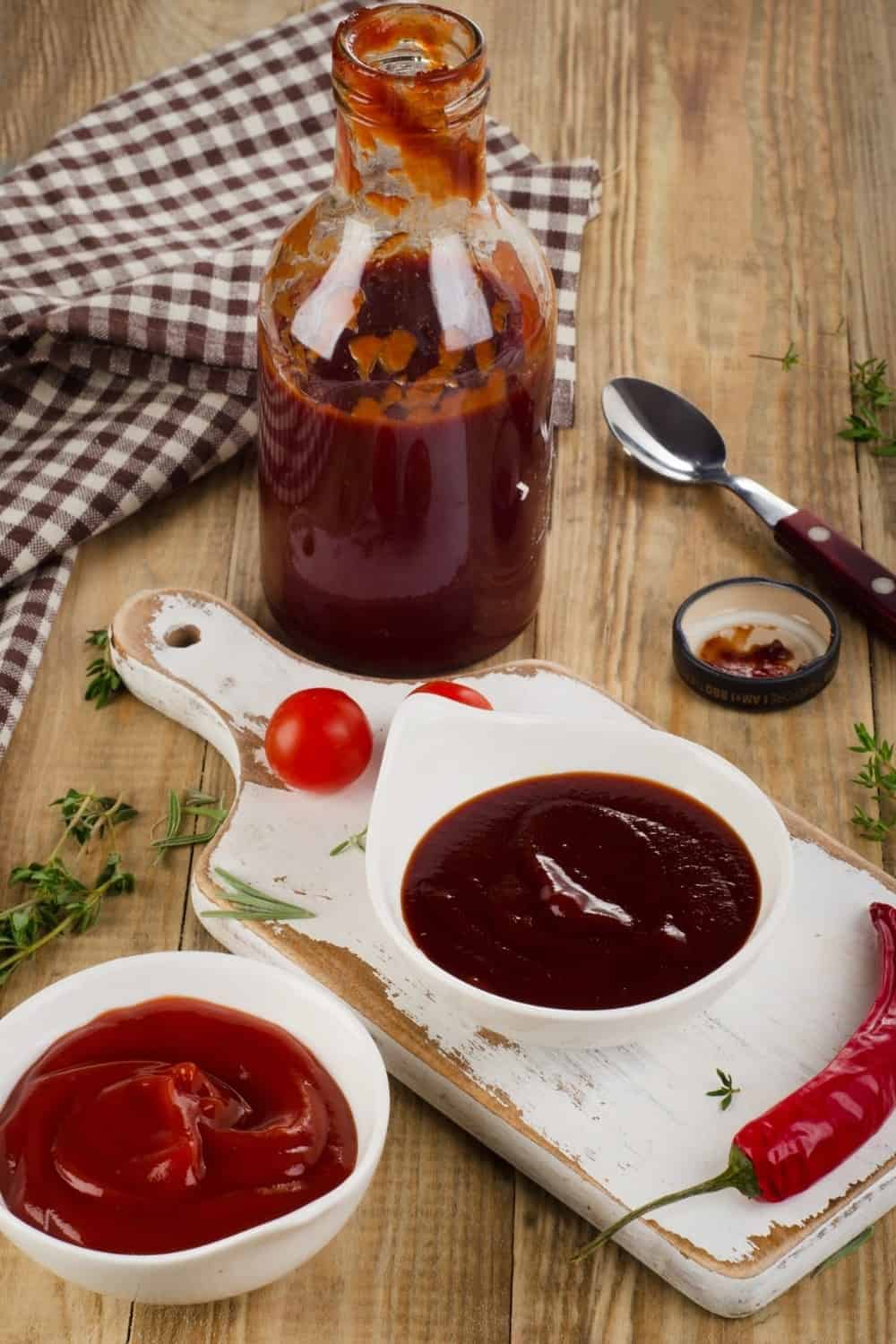 James River BBQ sauce
Description
James River BBQ sauce
Instructions
Start by heating butter or olive oil in a saucepan then adds the onion, green pepper, and garlic.
Cook the mixture over medium heat until the onion and green pepper are just tender while stirring occasionally.
Combine the remaining ingredients and add to vegetable mixture, stir to blend well.
Now bring to a boil, and stir until sugar is dissolved, then simmer over low heat for about 45 minutes, stirring occasionally, until the vegetables are completely soft and flavors have blended.
Let your James River BBQ sauce cool completely then pour it into a mason jar or sealed container and refrigerate.
You can use this sauce to brush on meats before grilling, or just use it as a condiment.
Servings 32
---
Amount Per Serving

% Daily Value *

Cholesterol 1mg

1

%

Sodium 175mg

8

%

Potassium 47mg

2

%

Total Carbohydrate 4g

2

%

Sugars 3g
---
Vitamin A

110

%

Vitamin C

2.1

%

Calcium

3

%

Iron

0.1

%
* Percent Daily Values are based on a 2,000 calorie diet. Your daily value may be higher or lower depending on your calorie needs.