Usually I avoid all things Christmas until Thanksgiving is over. I feel like this day of gratitude is slowly wasting away as stores put up holiday decorations before Halloween and Walmart releases plans to open at 8pm on Thanksgiving Day.
But I am willing to step off my soapbox for a brief moment to mention an awesome holiday event that combines gingerbread houses and fundraising.
The Ivory Homes 3rd Annual Gingerbread House Contest combines handmade (by you) gingerbread houses, cash prizes and matching donations. How sweet is that?
Check out a couple of my favorite entries from past years:
…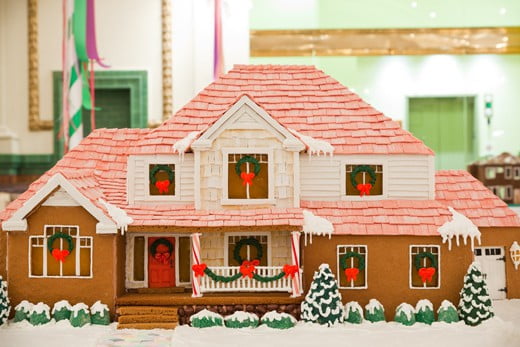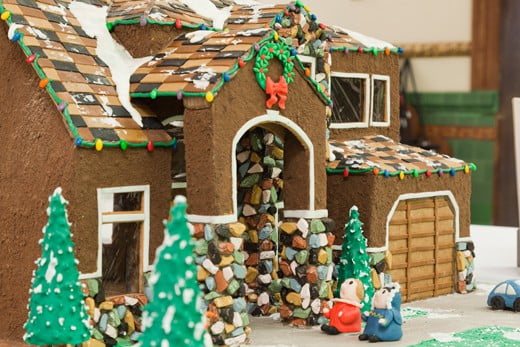 …
Of course, my entry will probably look more like this…and that's an overstatement:
Top prize for the contest is $1,000 with a matching donation made to the charity of your choice. Second and third place are $500 and $250 respectively, also with matching donations. Awesome, right?
Here are the details on how to enter…if you're up to the gingerbread house challenge:
Pay a $10 registration fee that will be

fully refunded

when you deliver your house to the festival.
Pick an Ivory Home design (your home MUST be modeled after an Ivory Homes design; you can see all home designs here).
Build your gingerbread house.
Check in using the online form that we will provide as the festival gets closer.
Deliver your gingerbread house to the Garden Park Clubhouse in Daybreak on Friday, November 30th.
Receive your $10 registration fee refund.
Vote at the festival on December 1st and tell your friends to vote for your house on Facebook.
…
And here are the details for the big event on December 1st:
I'm thinking I'll base my gingerbread house on one of these four Ivory Homes designs. Notice the homey (small), cottage (easy) feel.
…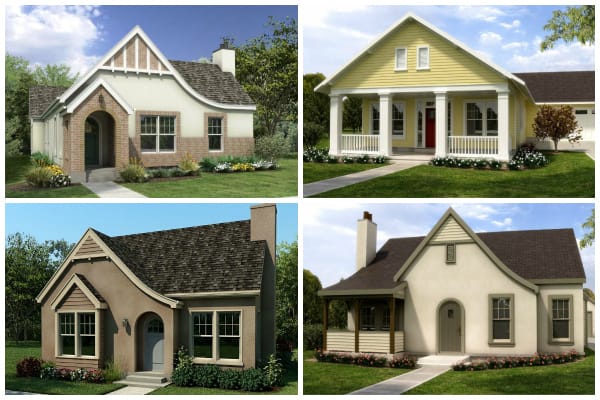 Clockwise from top left: Barberry, Camellia, Juniper, Poplar
As if the Ivory Homes Gingerbread Contest with its prizes and fundraising wasn't enough to get your in the holiday spirit, a small group of bloggers (myself included), will be hosting a gingerbread house linky party November 27th through November 30th.
Here are the rules for the linky party:
Create a gingerbread house based on an Ivory Homes design; house must be 100% edible.
Write a post about your gingerbread house and include the "I'm participating in the Ivory Homes Gingerbread House Contest" badge (coming soon). Link the badge to http://ivoryhomes.com/blog/index.php/ivory-homes-annual-gingerbread-contest-2/.
Include an image of the Ivory Homes design after which the house was modeled.
Note: You may want to follow the Ivory Homes official rules in case you also want to enter the official contest.
…
The winners will be announced December 1st. First place will receive $200, second place $100 and third place $50…all thanks to Ivory Homes.
And with that, I will leave you to drawing up those gingerbread house plans and finding a reliable contractor. Heaven knows they're hard to come by during the holidays due to tryptophan-induced food comas.
Disclosure: Ivory Homes is sponsoring this post, though I wish they were sponsoring my gingerbread house. It might actually turn out of that were the case.
…


Feel free to "like" is this REALLY my life? on Facebook. It won't always earn you an extra entry in a giveaway but it will give you warm fuzzies.
Don't forget to sign up for free is this REALLY my life? updates via RSS or email so you don't miss a single awesome post.
…