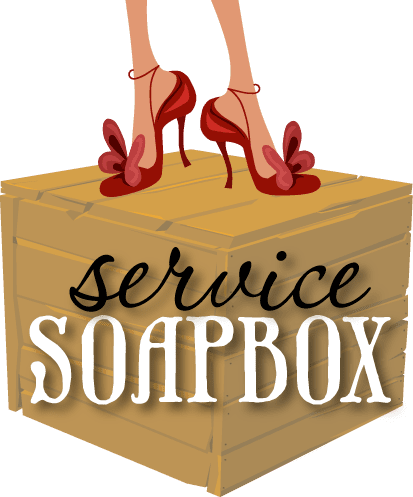 I recently joined a super fabulous group of women who have joined forces (thanks to Sue of Naval Gazing) to make a difference in our Utah community. Aptly named Service Soapbox, we're harnessing the power of social media (blogs, Facebook, Twitter) and the power of estrogen to serve however and whenever we can.
Our first organized effort is a baby shower benefiting the March of Dimes' Teddy Bear Den Program. Here are the details from the original post over on Service Soapbox: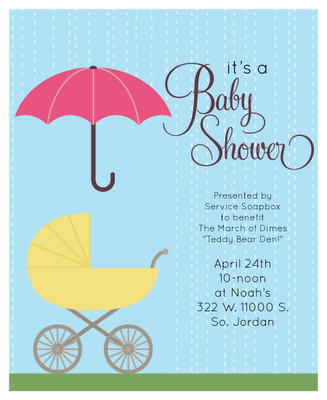 IT'S A BABY SHOWER!
presented by the
Service Soapbox Bloggers
to benefit
The March of Dimes' Teddy Bear Den Program
The March of Dimes Teddy Bear Den Program (TBD) gives incentives (e.g., diapers, wipes, new baby clothes, etc.) to low-income women so they will participate in pre- and post-natal care and avoid high-risk behaviors during pregnancy, resulting in fewer infants with life-threatening birth defects.
Come enjoy food, games, fun, prizes, and the company of fellow bloggers as we collect baby items and donations for this wonderful charity.
Saturday, April 24th from 10 a.m. to noon
Noah's Event Hall
322 West 11000 South, South Jordan
BUT WAIT! You don't have to live in Utah to be part of the fun! Anyone can join in by participating in the virtual baby shower!
Everyone who donates an item to the Teddy Bear Den will be eligible for a truly amazing giveaway, which will be held the week of April 19th. If you can't attend but would like to donate an item to the March of Dimes, please check out the shower info.
On Service Soapbox you'll find a wish list of items perfect for donating to the Teddy Bear Den Program, from bedding to sleepers. You can also get more info on how to be a sponsor of the event. In today's economy, a little donation goes a long way!