Our favorite island green smoothie features the tropical flavors of pineapple and banana combined with fresh baby spinach, almond milk and honey.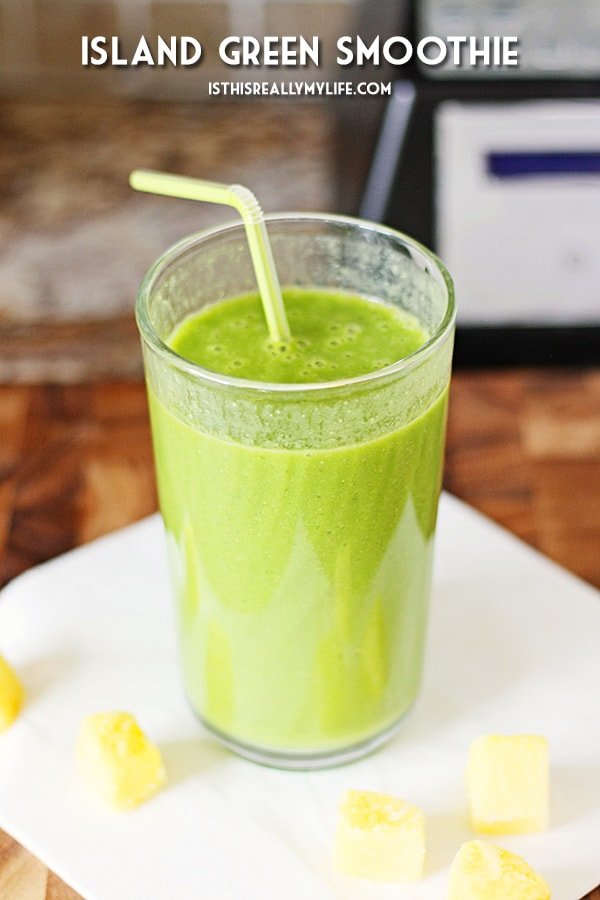 I am finally getting back into the green smoothie thing after a long hiatus. I started with my favorite peachy green smoothie, but when I saw Budget Gourmet Mom's tropical green smoothie, I knew I had to try it.
I absolutely adore pineapple… and silly me, I never thought to throw it into a smoothie.
But throw it in I did…and holy cow was it good! I didn't have fresh pineapple so I used frozen pineapple chunks courtesy of Costco. And I didn't have apple juice (or any fruit juice for that matter), so I went with my favorite alternative: almond milk.
This island green smoothie, as I affectionately call it, is my most favorite ever.
Like, EVER.
Even Madison, who is super picky about her green smoothies, enjoyed it. (I had kind of hoped she wouldn't because I would have totally polished off her glassful.)
Printable recipe for island green smoothie below.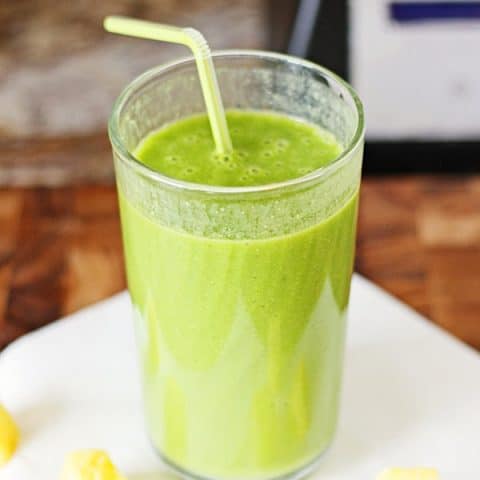 Island Green Smoothie
Yield: 1

Prep Time: 5 minutes

Total Time: 5 minutes

If you're a fan of pineapple then you'll love this easy, tasty, refreshing island green smoothie.
Ingredients
1 ½ cups almond milk
1 teaspoon honey (or agave)
2 teaspoon ground flaxseed meal
2 cups organic baby spinach
1 ½ cups frozen pineapple chunks
1 frozen banana broken into chunks
Instructions
Place ingredients in blender (preferably a Blendtec or Vitamix) in order listed and blend until smooth.
Serve immediately.
Nutrition Information:
Yield: 1 Serving Size: 1
Amount Per Serving: Calories: 563Total Fat: 7gSaturated Fat: 1gTrans Fat: 0gUnsaturated Fat: 5gCholesterol: 0mgSodium: 72mgCarbohydrates: 130gFiber: 11gSugar: 109gProtein: 7g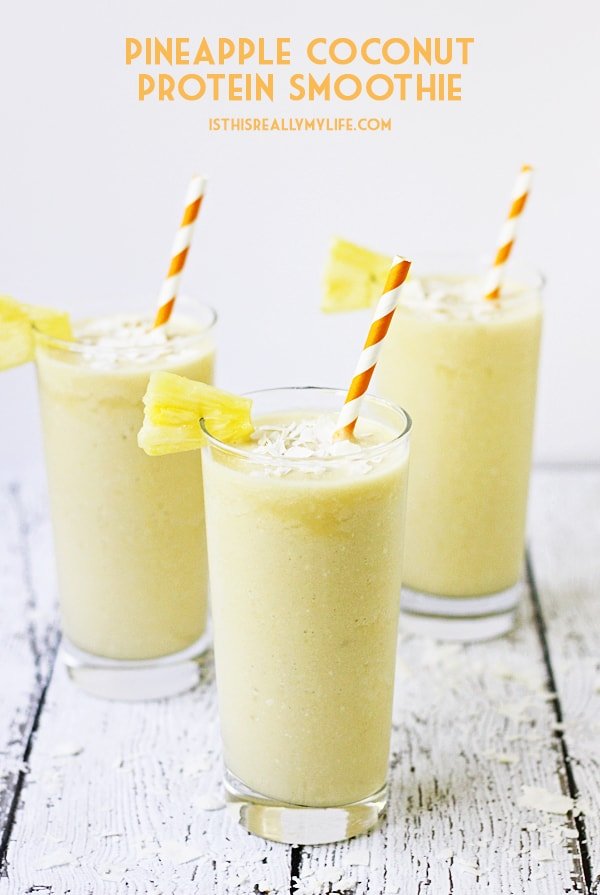 Pineapple coconut protein smoothie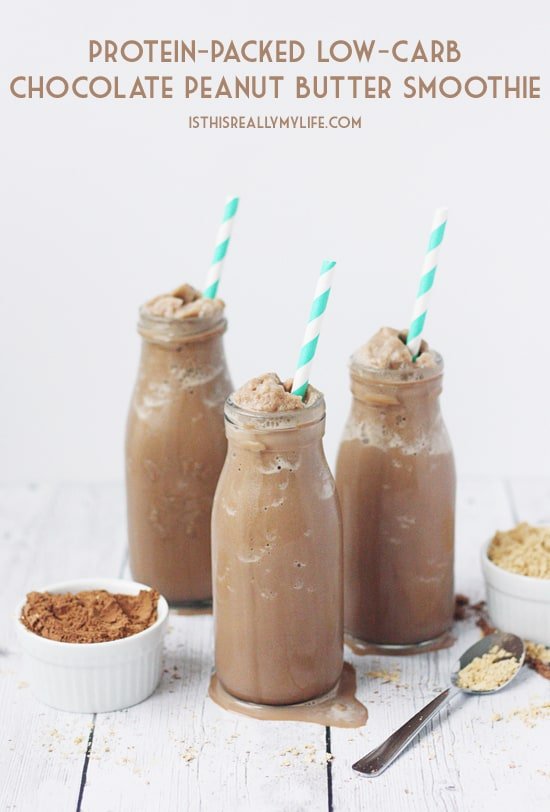 Protein-packed low-carb chocolate peanut butter smoothie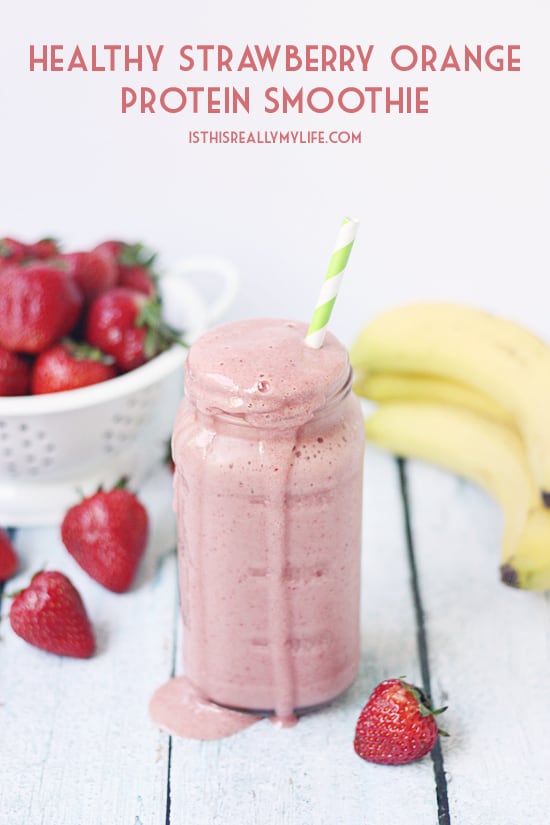 Healthy strawberry orange protein smoothie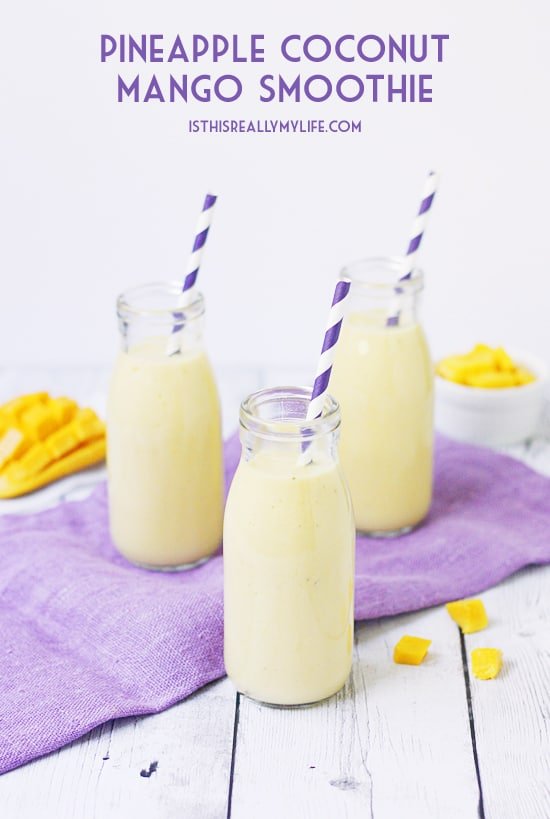 Pineapple coconut mango smoothie