Candy leis are a super easy, kid-friendly craft perfect for Valentine's Day or any holiday. Simply customize the candy and ribbon and you have a fun craft for that classroom party!
If you've been a longtime reader, you know I rarely post crafts and the ones I do post are simple like these DIY mini clipboards or flower cabochon rings. Let's be honest, if I'm going to DIY something, I prefer it to be of the dessert kind.
But back to the most amazing tutorial on how to make candy leis.
And by "amazing" I mean "basic."
Here's what you'll need to make these scrumptiously edible leis. Are you ready? You better take notes because it's pretty complicated.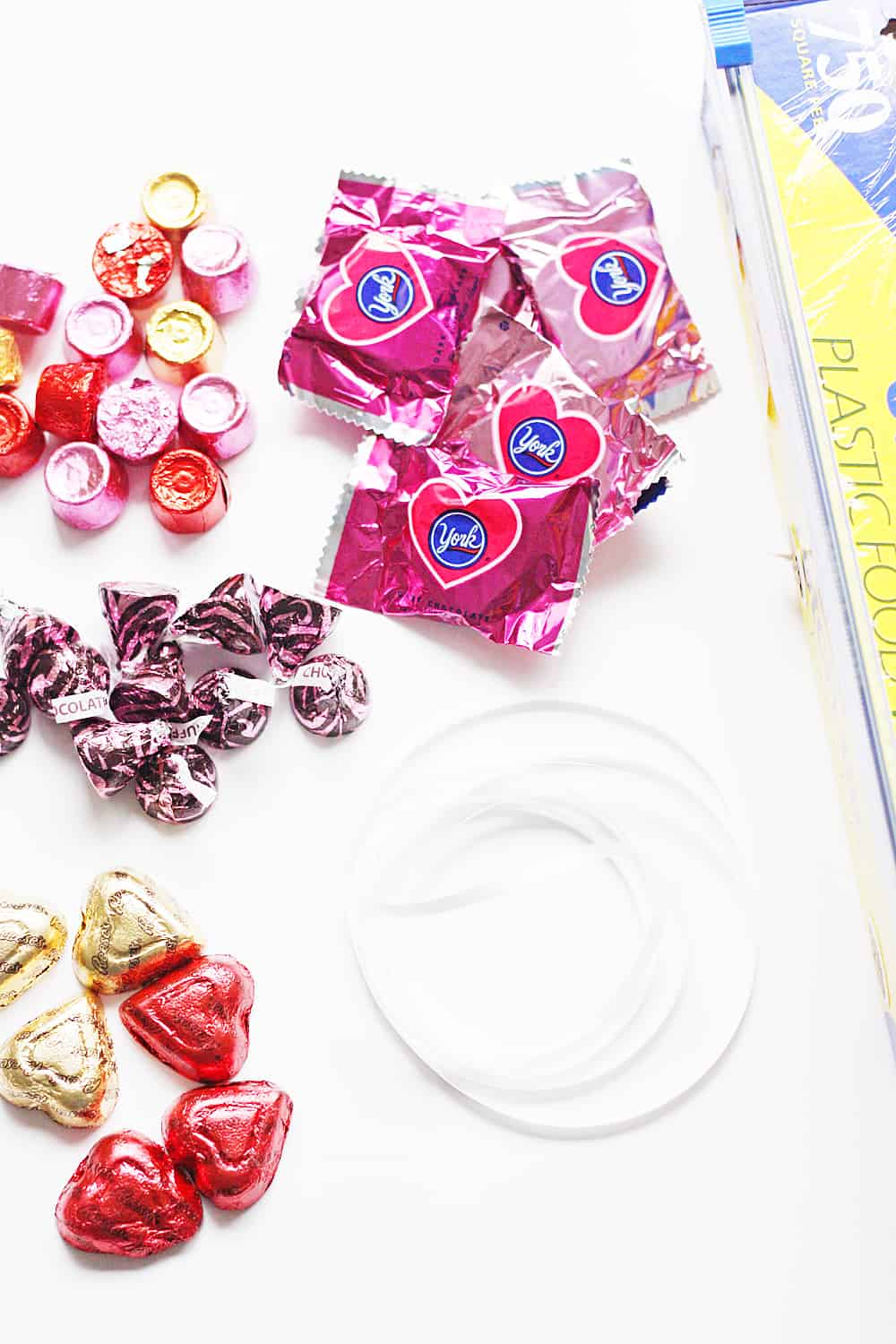 Supplies
Plastic wrap or colored cellophane
Curling ribbon (I'm all about cheap and curl-able)
Candy
That's it. For reals.
Directions
Cut 10 pieces of ribbon. (I prefer 6- to 7-inch lengths). Set aside.
Cut a 1-yard length of plastic wrap or cellophane and lay it out horizontally. If it starts to attack you and/or itself, throw it away and start over. I've battled plastic wrap before. It's so not worth it.

Space candy (about 8 sections worth) about an inch apart leaving at least an inch at either end.
Wrap the wrap (see what I did there?) around the candy by bringing the bottom edge up and over and the top edge down. Press gently to seal.

Tie ribbon between candy sections and curl.


Bring two ends together and sort of twist them around each other. Secure with final piece of ribbon.
Gently slip over your head for all-day snacking while working on your candy lei tutorial.
The end.
Candy + minimal supplies + super easy steps = my kind of craft.
Don't forget you can make candy leis for just about any occasion or holiday. We had the kids make these during our neighborhood Christmas party using red, green and gold ribbon and the most random assortment of candy (Dots, Smarties, mini candy bars, Lemonheads, etc.). They were a HUGE hit!