This is a sponsored post for Honey Bunches of Oats. All thoughts, opinions—and boxes of breakfast biscuits—are mine.
I'm going to be completely honest. Madison and I are HUGE fans of Honey Bunches of Oats cereal (with almonds, of course). We could eat that every morning for breakfast…and probably for lunch too. I love when I see one of their commercials on TV because I know exactly how those Honey Bunches of Oats employees feel about their beloved cereal, 'cause I feel it too.
.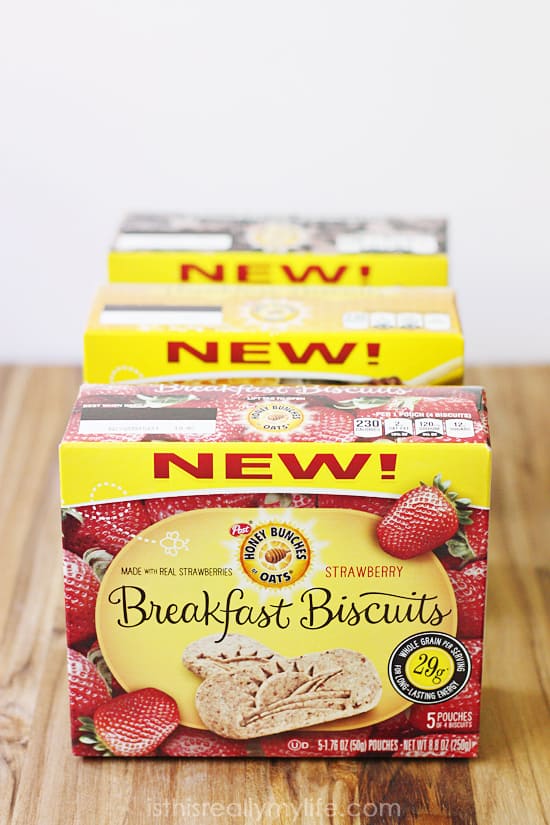 .
That being said, I am completely honest in my reviews, so when I say I like the new Honey Bunches of Oats Breakfast Biscuits, I really do like the biscuits. And when I say the new Honey Bunches of Oats Breakfast Biscuits are a bit dry and you'll probably want some water or ice cold milk handy, I really think you should have some sort of beverage handy.
And on that note…
.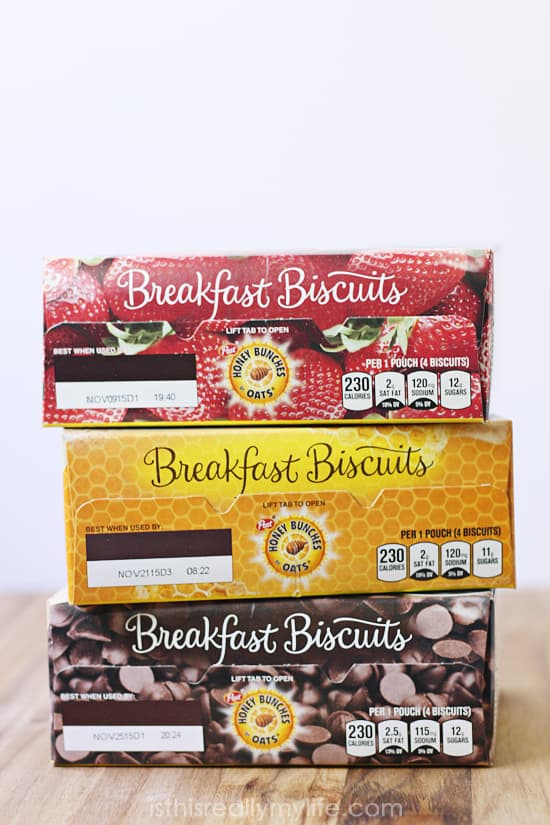 .
We'll be doing a bit of traveling this summer and I'm always on the lookout for healthy munchies while road tripping. The kids may not get tired of fruit snacks, cheese crackers, sandwich cookies and gummy fish, but I sure get tired of passing that crap to the back seats. With the new Honey Bunches of Oats Breakfast Biscuits, I can feel better about what's fueling their Netflix watching, Pandora listening and iPad gaming.
But Honey Bunches of Oats Breakfast Biscuits aren't just for on the go. I foresee grabbing a package on my way to the gym because I'm (once again) running late for spin class. And yoga. And Pilates. And basically anything that starts before 9:00 a.m.
.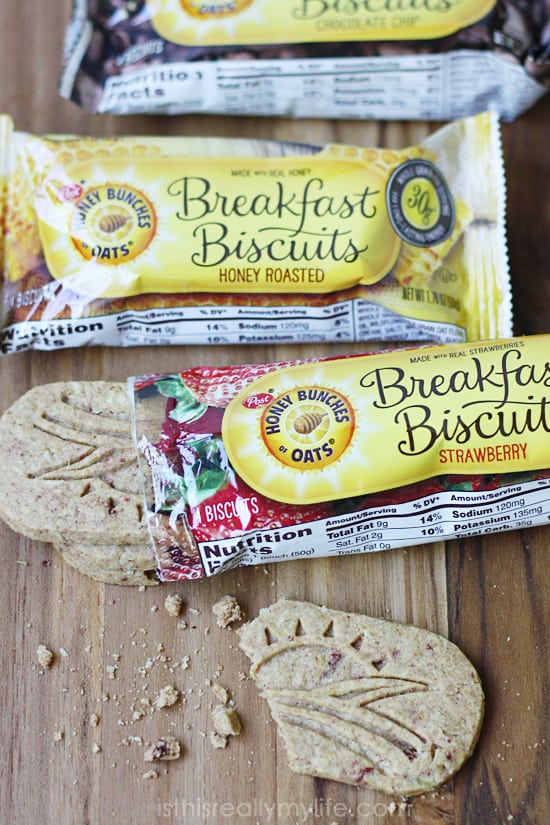 .
For my yogurt-loving kids (I buy it by the gallon), I could easily top a bowlful of vanilla yogurt with some crumbled strawberry biscuits and fresh berries for the perfect summer breakfast or quick lunch.
I'm not gonna lie. I'm a late-night snacker but my go-to snack is usually the calorie-packed, chocolate-and-caramel option. Next time I'm going to try a package of chocolate chip Honey Bunches of Oats biscuits dunked in ice cold milk.
"Next time" just might be tonight…
They are truly an anytime snack option…with a beverage, of course. Whether you're breakfasting or late-night snacking, you can feel good about munching these 100% whole grain biscuits with over 55% of your day's whole grain (29g per serving), 4 grams of fiber and 5 grams of protein. Yes, they're 230 calories per package. That's a decent amount for breakfast, but if you're crumbling them over yogurt for a snack, try just half a package for the right amount of crunch. Or half a package with skim milk for those late-night cravings.
If you're headed out on the road this summer, don't forget to bring along a few boxes of Honey Bunches of Oats Breakfast Biscuits and a few of these summer travel tips.
.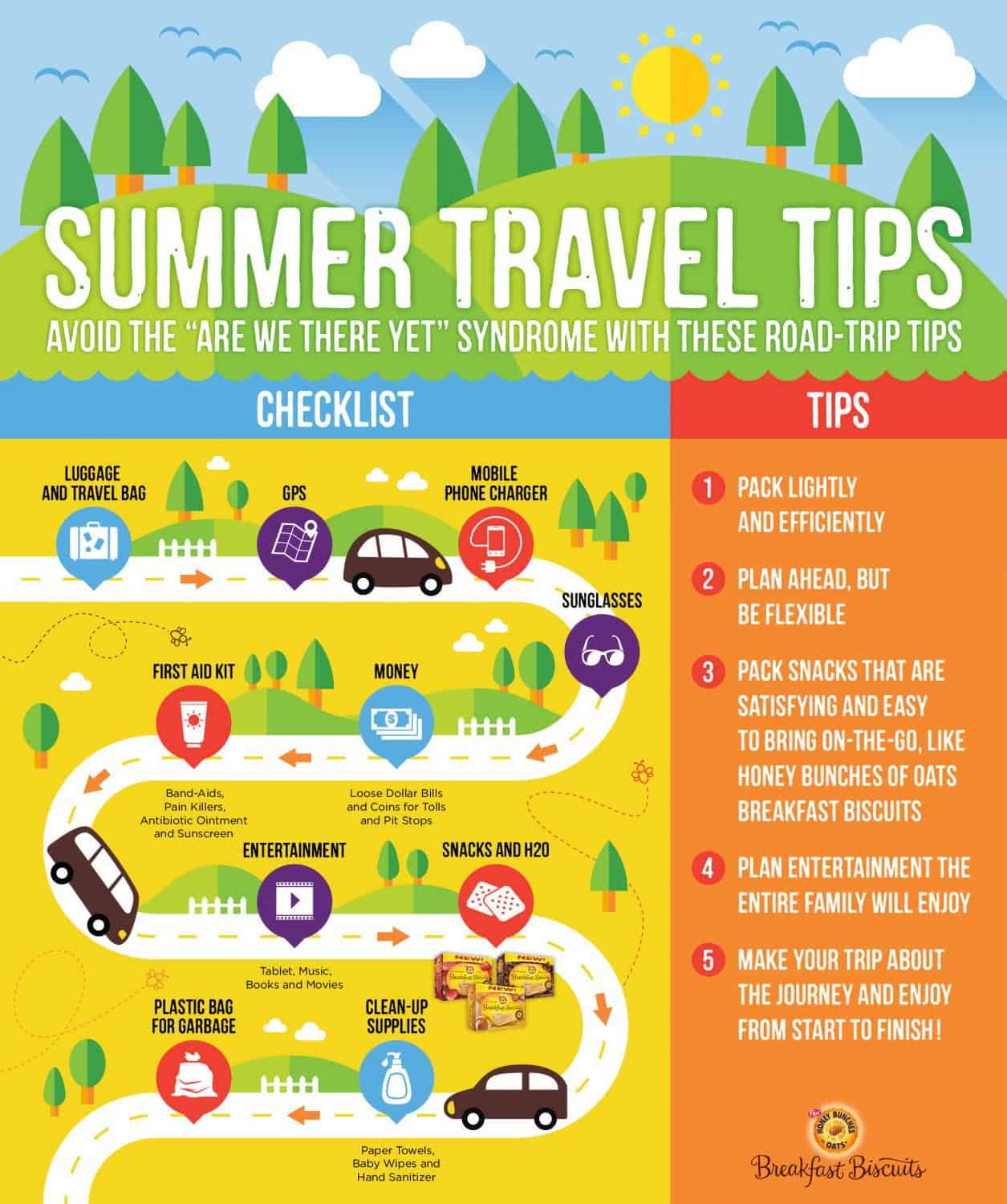 .
If you're looking for more honest reviews, you should browse my ITRML reviews Pinterest board.
.
Follow Emily Hill's board ITRML reviews on Pinterest.
.

Feel free to "like" is this REALLY my life? on Facebook. It won't always earn you an extra entry in a giveaway but it will give you warm fuzzies.
Don't forget to sign up for free is this REALLY my life? updates via RSS or email so you don't miss a single awesome post.
.