Right now the Crafting Chicks are hosting their Spring Fever Series and I was invited to participate.
I took me all of 2 seconds to know I'd be doing a recipe and all of 4 seconds to know it would be these homemade Reese's peanut butter eggs.
…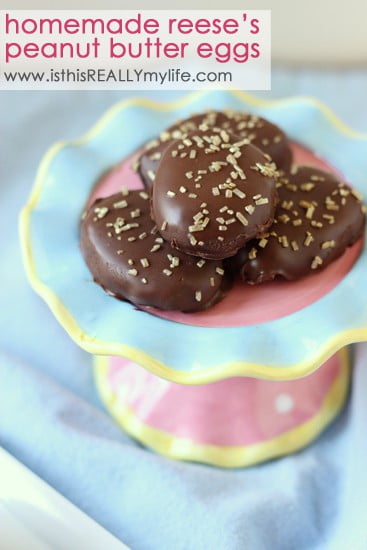 …
I've been dying to try these homemade peanut butter eggs since I first realized you could make copycat version of my favorite candies. (These homemade Twix candy bars are next on the list.)
…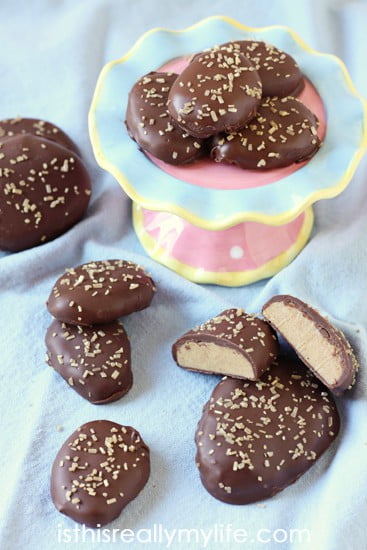 …
I'd love for you to head over to the Crafting Chicks and show them some love by commenting, pinning, tweeting, whatevering my homemade Reese's peanut butter eggs recipe. While there you should also check out the other posts in their Spring Fever Series. I'm loving today's Little Girl Room Reveal from Camille at MyMommyStyle.com. How adorable is the artwork above the bed? Love it!
…


Feel free to "like" is this REALLY my life? on Facebook. It won't always earn you an extra entry in a giveaway but it will give you warm fuzzies.
Don't forget to sign up for free is this REALLY my life? updates via RSS or email so you don't miss a single awesome post.
…