I just wrote my first guest post for Diet-to-Go: "Healthy Grilling Tips for the Perfect Backyard BBQ." I must say, I'm rather proud of it.
Okay, maybe I'm mostly proud of the super cool graphic I designed for it.
...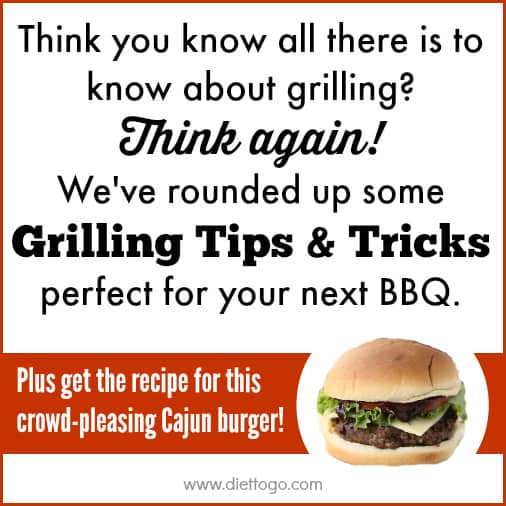 ...
Here's an excerpt from the post:
One of my favorite things about summer other than the delicious weather is a tasty backyard barbecue. The steaks, the burgers, the hot dogs, the corn on the cob, the watermelon, the macaroni salad—no matter the food, it seems to taste better when eaten outdoors, shared with friends and family. Grilled foods are also a great way to eat healthy during the summer months...as long as you're choosing lean cuts of meat and aren't grilling Twinkies.

Whether you prefer charcoal or gas, there are a few basic grilling tips that will help ensure the success of your summer get-together. By the way, I may have learned a thing or two (or more) as I compiled this list. Who knew you needed to bring steak to room temperature before grilling?
...
I did a bit of research so I could compile the best, most basic grilling tips. I'd love for you to head over to Diet-to-Go and check them out. Who knows? Maybe you'll learn something new!
You can find the full post in all its BBQ glory here: http://diettogo.com/blog/healthy-grilling-tips-for-the-perfect-backyard-bbq.
...


Feel free to "like" is this REALLY my life? on Facebook. It won't always earn you an extra entry in a giveaway but it will give you warm fuzzies.
Don't forget to sign up for free is this REALLY my life? updates via RSS or email so you don't miss a single awesome post.
...