As much as I love homemade Reese's peanut butter eggs, to-die-for cheesy potatoes (the best Easter side dish EVER) and tie-dyed Easter eggs, I love the real reason our family celebrates Easter even more.
.
.
Easter is filled with reminders of new beginnings—green shoots, budding flowers and baby animals. But the best new beginning of all was given to us by our Savior, Jesus Christ. Without Him and His infinite Atonement, we would be forever stuck in the dead of winter, a very cold, very bleak place to be. But He lives, so bring on the springtime, the sunshine and the joy!
.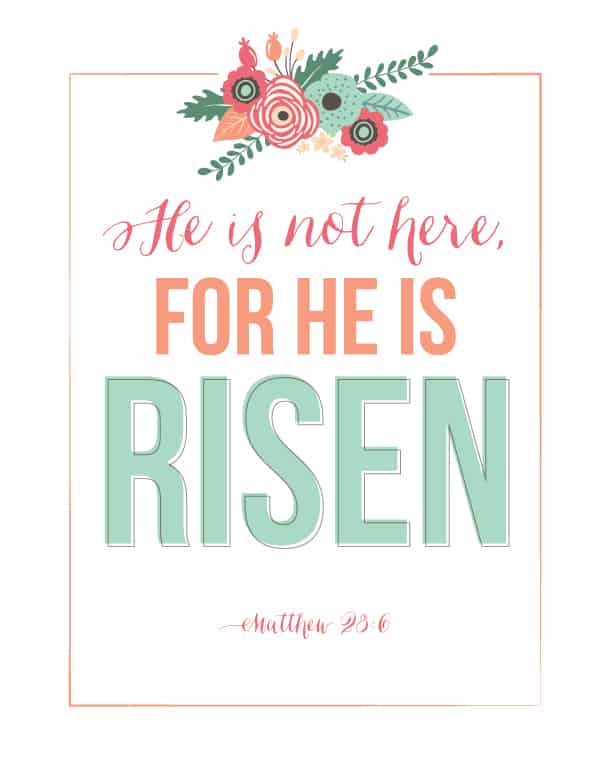 Lovely printable from Landeelu
.
If you're looking to focus more on the Savior this Easter season, I have some fantastic resources to help make your Easter celebration more meaningful. The first—and quite possibly the easiest—is this free printable "He Lives" banner from PagingSupermom.com.
To create this banner, all you need are six pieces of white card stock, scissors, twine or ribbon, and a printer. Print, cut and string the pennants and then hang it on your mantle, across a window or from your Easter table.
I love Aimée and Bettijo because in true Paging Supermom style, they've designed an entire packet of coordinating décor for Easter.
Whether your traditional Easter meal is breakfast, brunch or dinner (or all of the above), these pieces are perfect for adding a an extra special touch to your table. You could also use them for your egg decorating party or Easter egg hunt!
One of my favorite parts of the Easter kit are the scripture strips. You can use them as napkin rings, wrap them around vases or bottled water or simply lay them on place mats above dinner plates. Before the meal begins, you can take turns reading the scriptures aloud to tell the Easter Story.
You could also place the strips inside plastic eggs to be found during your Easter egg hunt as a sweet reminder of whom we should focus on this Easter Sunday.
.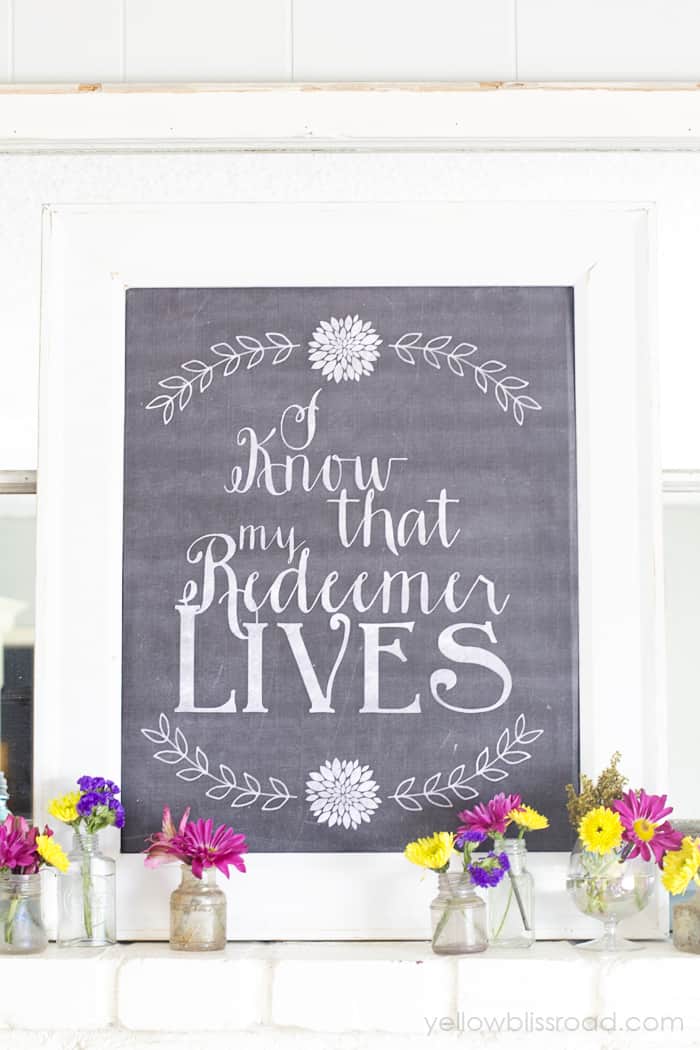 Chalkboard printable from Yellow Bliss Road
.
Wishing you a joyful Easter, for He lives and loves every one of us.
#Hallelujah
.

Feel free to "like" is this REALLY my life? on Facebook. It won't always earn you an extra entry in a giveaway but it will give you warm fuzzies.
Don't forget to sign up for free is this REALLY my life? updates via RSS or email so you don't miss a single awesome post.
.