A Christmas Carol at Hale Centre Theatre is as much a holiday tradition as hot cocoa, lines for Santa's lap, Black Friday and Elf. The 2011 season marks the 27th anniversary of this beloved production and it promises to be just as fabulous as years past.
…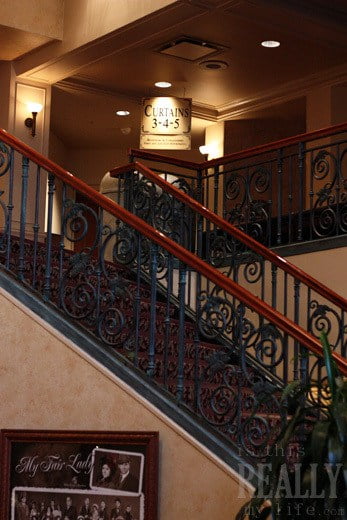 …
How do I know? Because we've been fans of Hale Centre Theatre (HCT) since we moved here in 2010. We've even been gifted season tickets a few times. We enjoyed them so much, I think they need to be this year's Christmas present to each other, especially with a 2012 season that includes ZORRO the Musical, Father of the Bride, The Sound of Music and Oliver! Impressive lineup, right? I KNOW!
…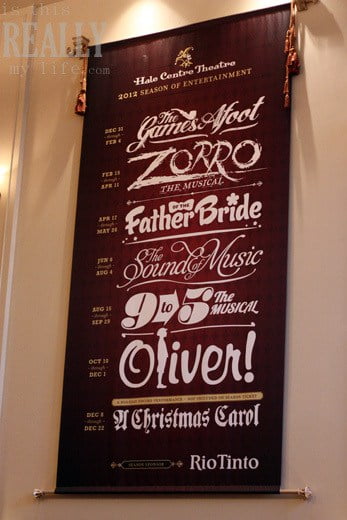 …
If you can't wait for December to catch a show at HCT, you can still enjoy My Fair Lady through November 26th. This is by far one of my most favorite musicals, and though no one can compare to Audrey Hepburn and Rex Harrison, Debra Weed and Mark Knowles are wonderful as Eliza Doolittle and Henry Higgins.
You can take my word for it because I was able to catch their performance of My Fair Lady a couple weeks ago during a VIP blogger social at the theater.
A small group of bloggers were able to get a behind-the-scenes tour of the theater in all its hidden glory. (I say hidden glory because I had no idea it was that big. Seriously. It's amazing what goes on back there!) I thought I'd share with you some of my favorite things in case you too had no idea what all went on behind the HCT scenes.
First, check out these cool dioramas.
…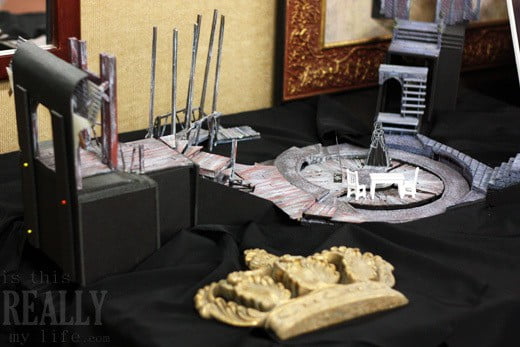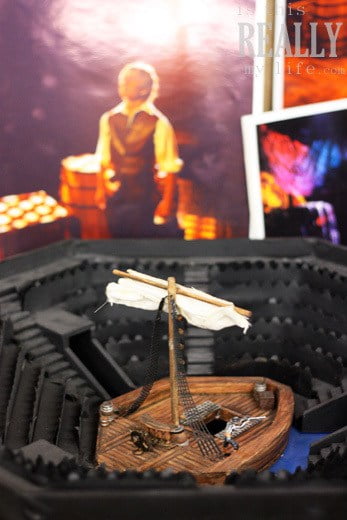 Doesn't the word "diorama" make you want to grab a shoe box and some glue?
After oohing and aahing over the miniature theaters-in-the-round, we were led on a tour through the many backrooms of HCT…
…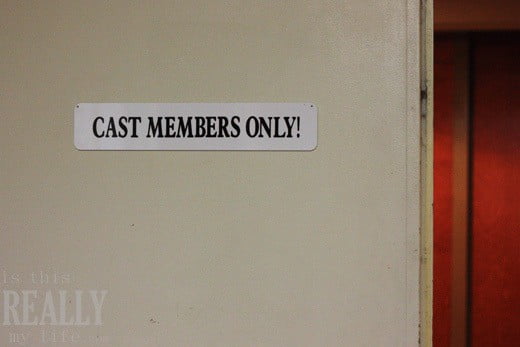 …
…from rehearsal rooms (one of which used to be a black box theater) to the breakroom.
…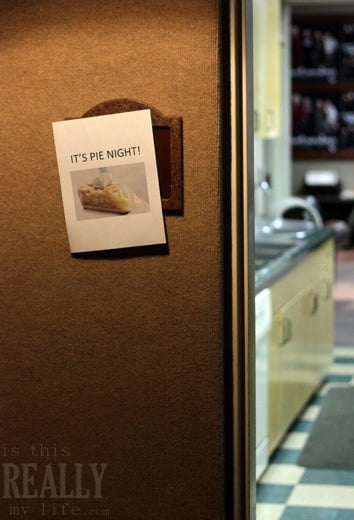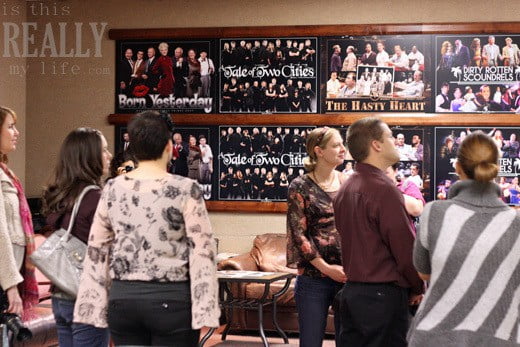 …
Though I'm no seamstress, my lack of skill didn't stop me from being super impressed with the costuming room. I was briefly distracted by all the pretty colors of thread…
…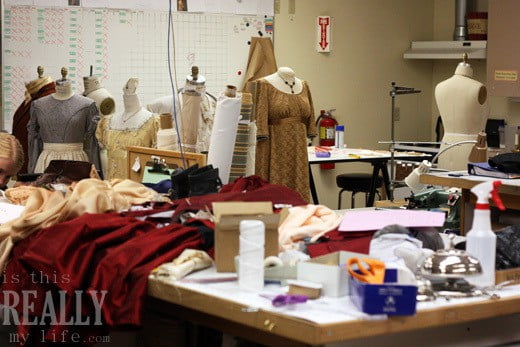 …
I was also briefly distracted by these:
…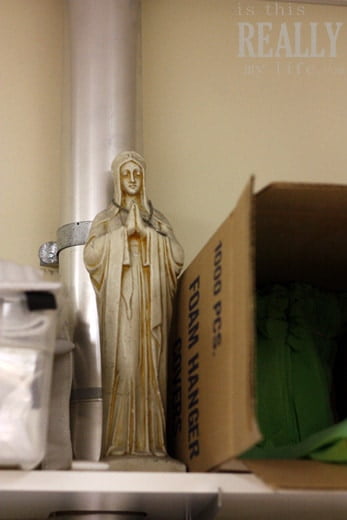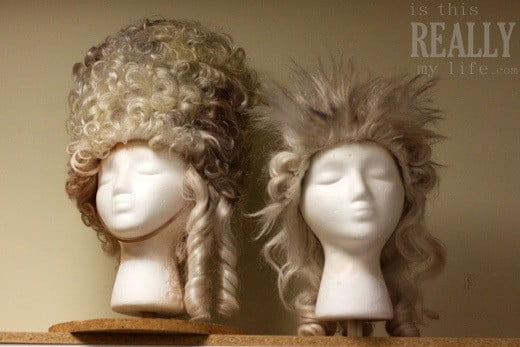 …
We even caught site of some of My Fair Lady's props.
…
…
Yes, that's a desk in midair thanks to what I consider the showpiece of Hale Centre Theatre: the stage. The transformations this little theater-in-the-round goes through would blow your mind. This photo of its underpinnings doesn't do it justice, but I'm not sure any photo would. You'll just have to see it in person.
…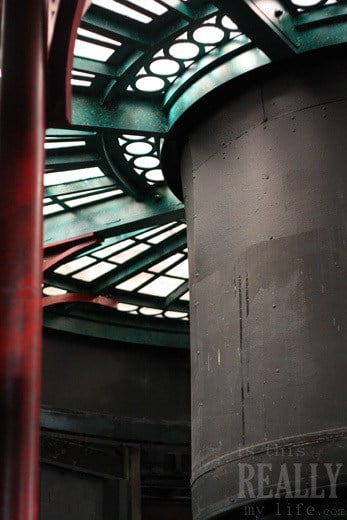 …
I'm talking rivers complete with floating rafts (Big River) and oceans boasting giant ships (A Tale of Two Cities). When we saw The Diary of Anne Frank, I felt like I was living alongside Anne in that dusty old attic. That stage is magical.
…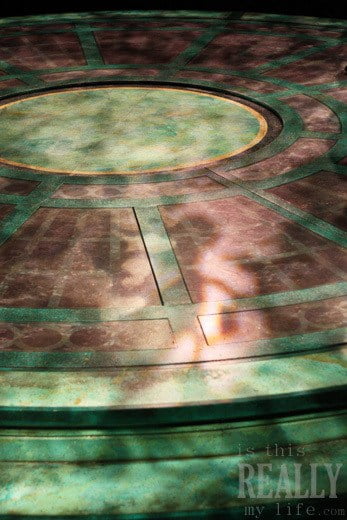 …
Of course, don't forget to look up.
…
…
Don't wait any longer to experience Hale Centre Theatre. You'll be hooked after one production. (Might as well get season tickets now. You can thank me later.)
…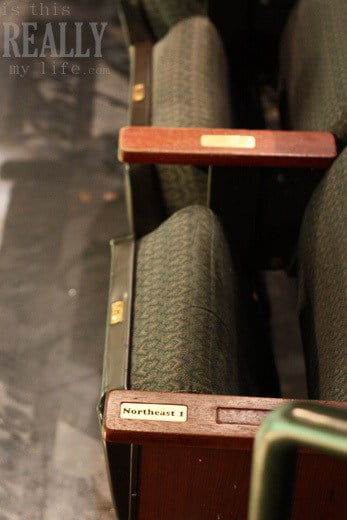 "The reason we do theater is to give people an emotional bath." ~Grandma Hale
…
P.S. Hale Centre Theatre rents costumes and props all year long. They also rent out the theater and other rooms at HCT. One fabulous holiday party, coming right up!